Training
Before embarking on my Sail Around Britain, I completed various training events to increase my seamanship and sailing skills. These were a combination of both indoor and outdoor sessions where I increased my theory, planning, chartwork, and navigation skills.
In total, I attended six training sessions, three that were 6 days in length, and three weekends. During these, I managed around 500 nautical miles visiting many places in the Thames estuary and the nearby southeast coast.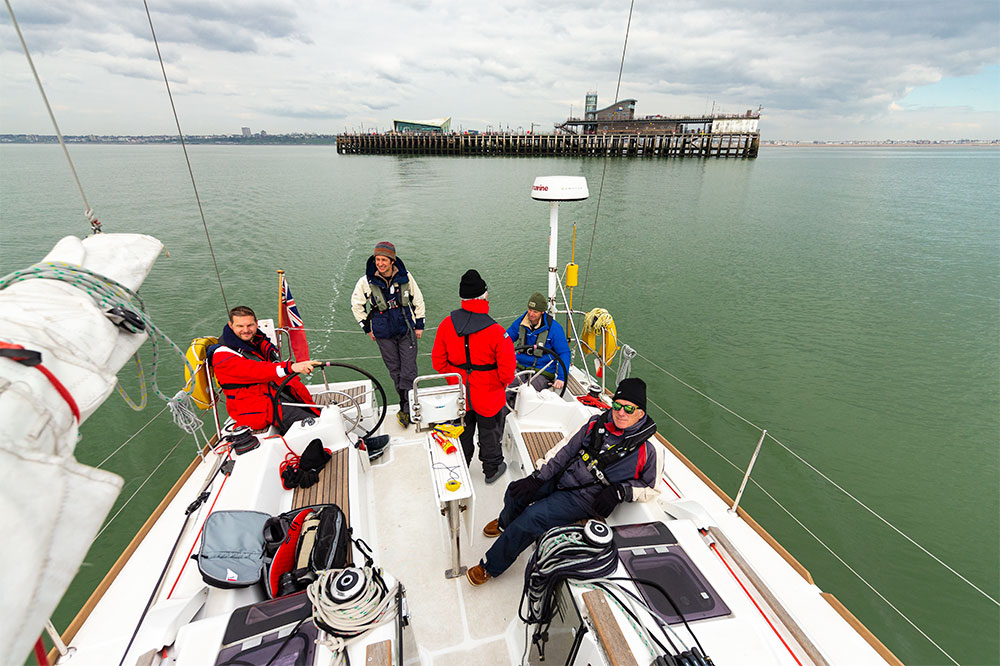 The image above shows our boat close to the famous pier at Southend-on-sea, while below shows the interesting gun placements that remain from the war that are found in the Thames estuary.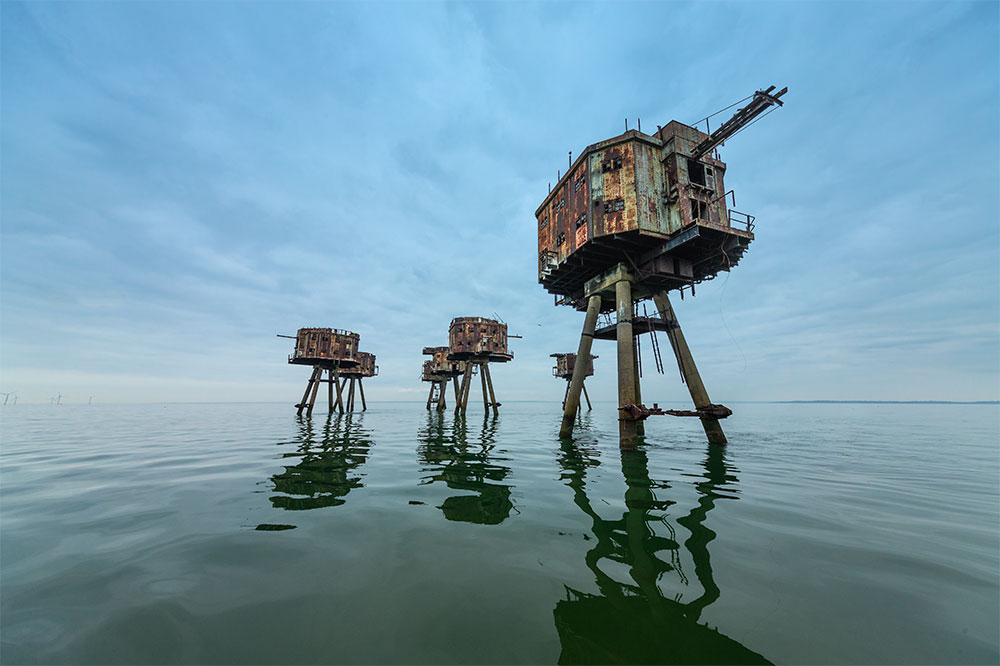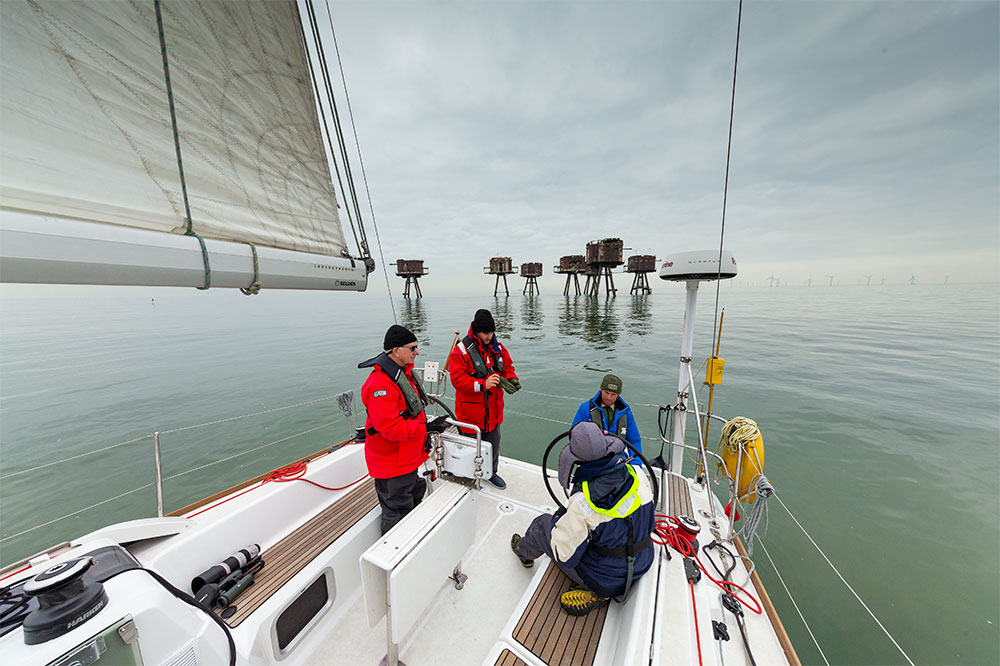 I did two circumnavigations of the Isle of Sheppy, one of which was during the practical examination part of my "RYA Coastal Skipper Sail"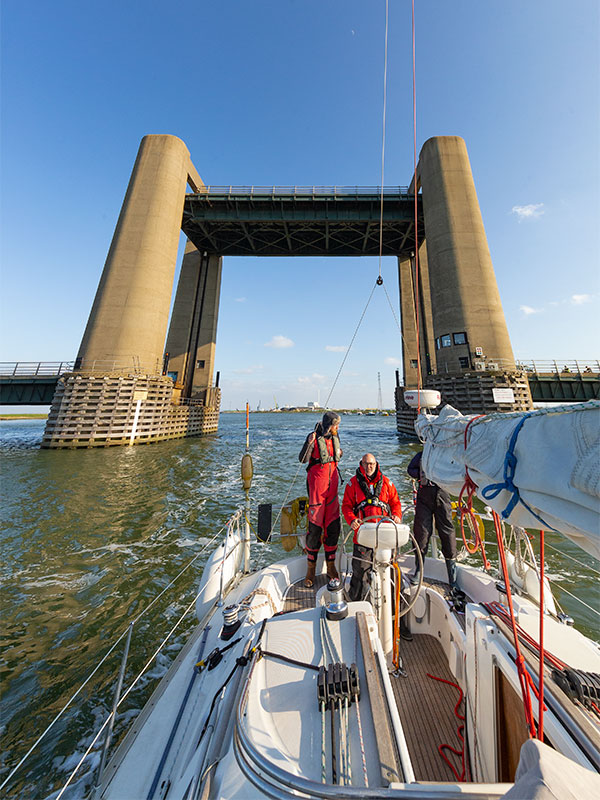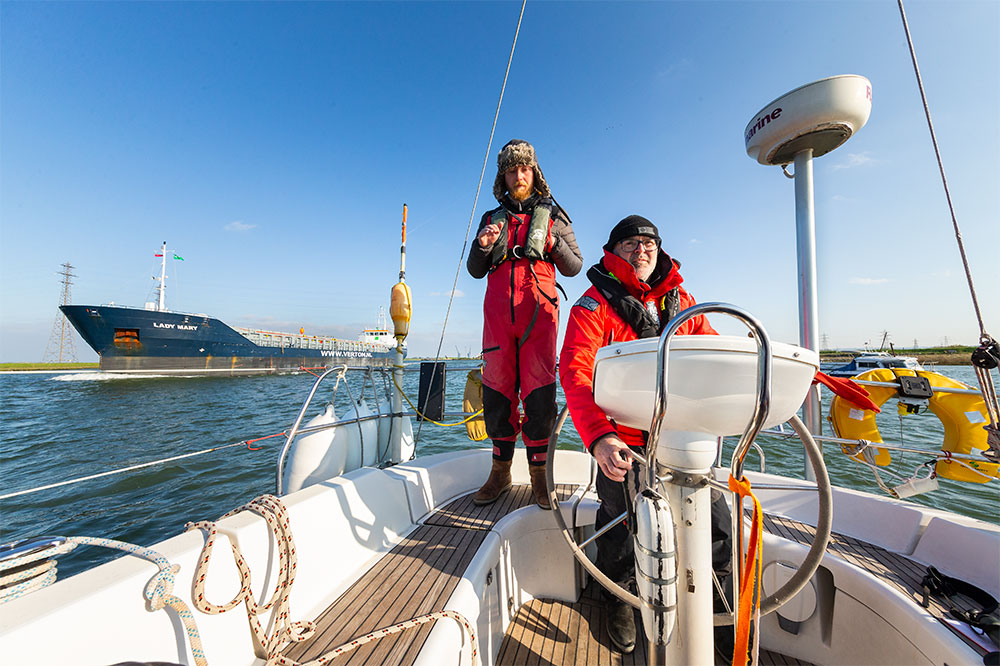 The training was provided by Elite Sailing which is also the company that I organised the Around Britain sailing trip as part of their adventure sailing programme.
They are based in Chatham Maritime Marina which is on the River Medway, they have a collection of differing sail and motor yachts along with an old Thames Barge which is used as an indoor classroom.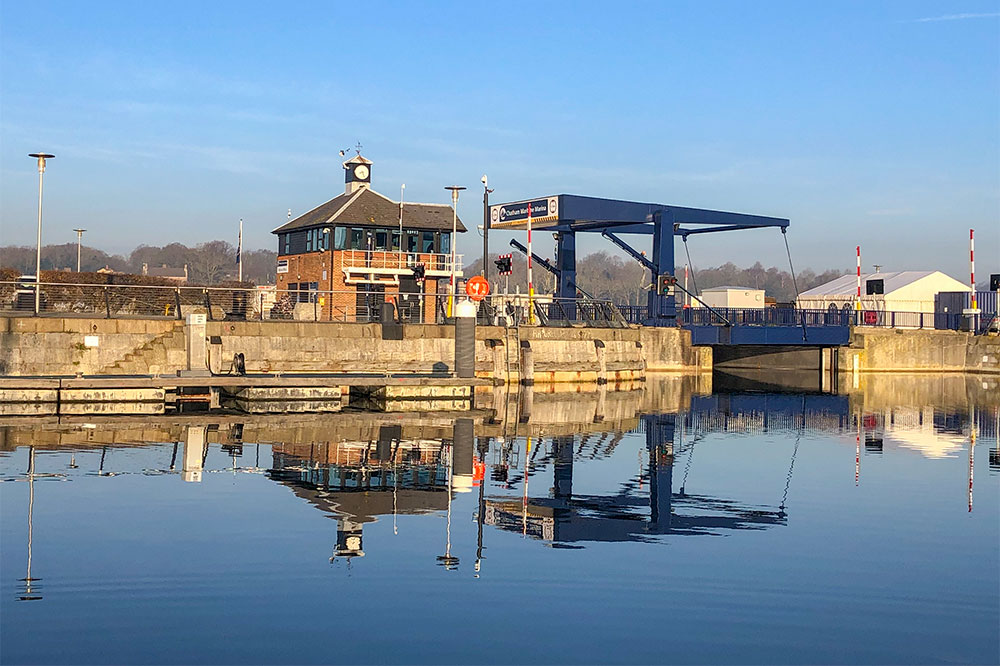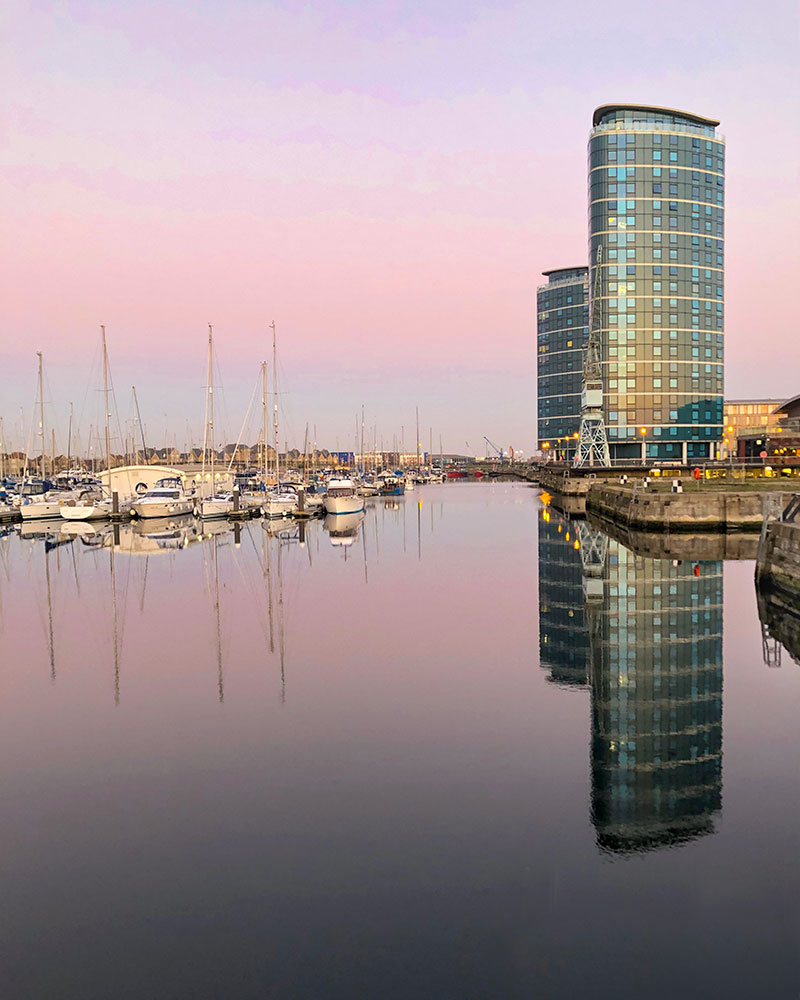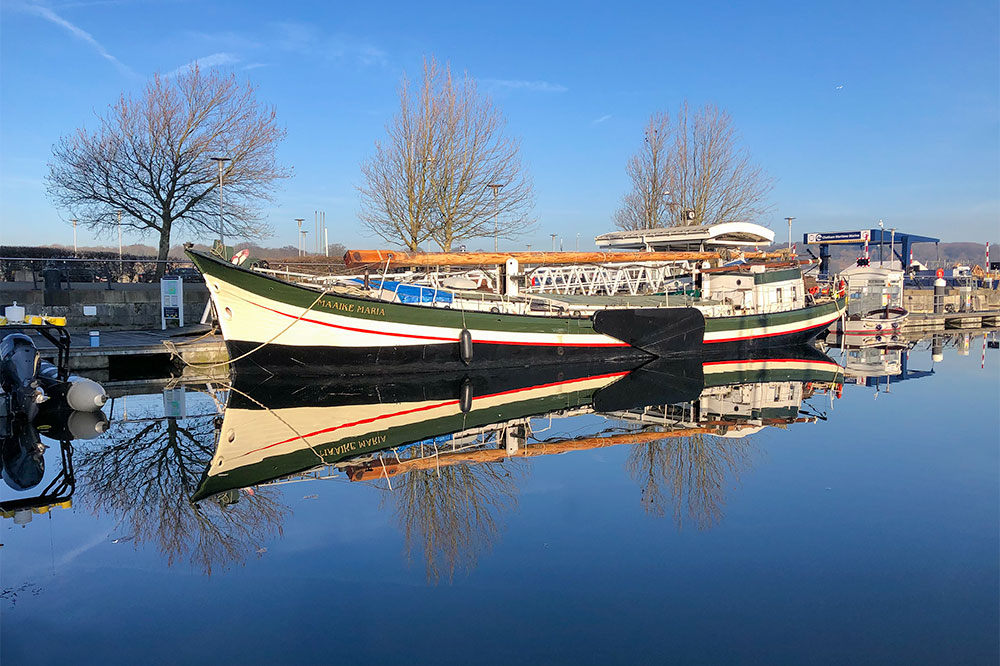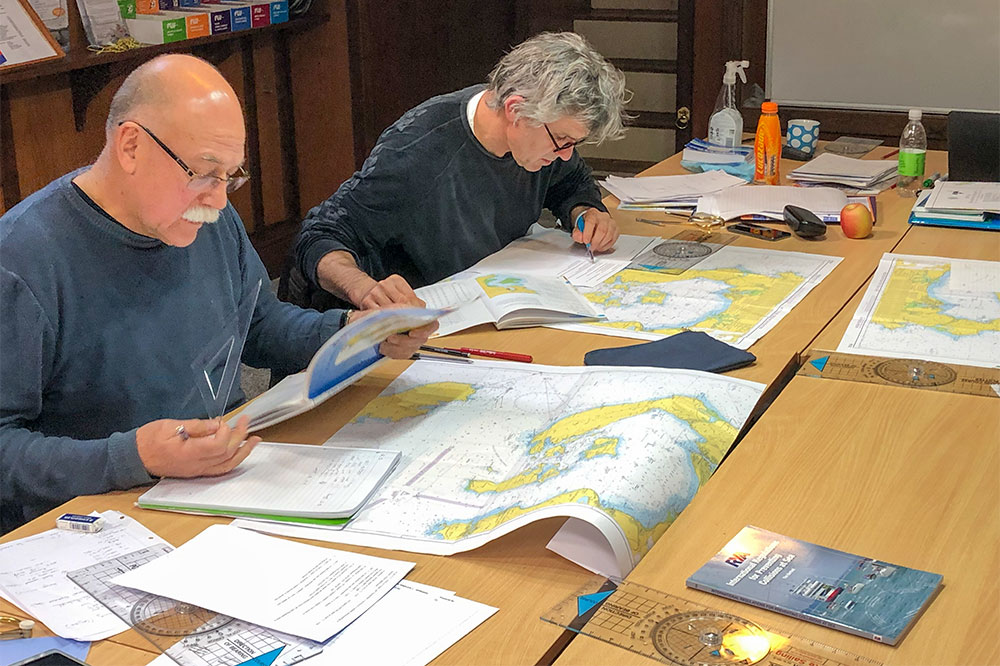 One popular location which we visited frequently was Queenborough, where many sessions of boat handling skills were practiced alongside the jetty below.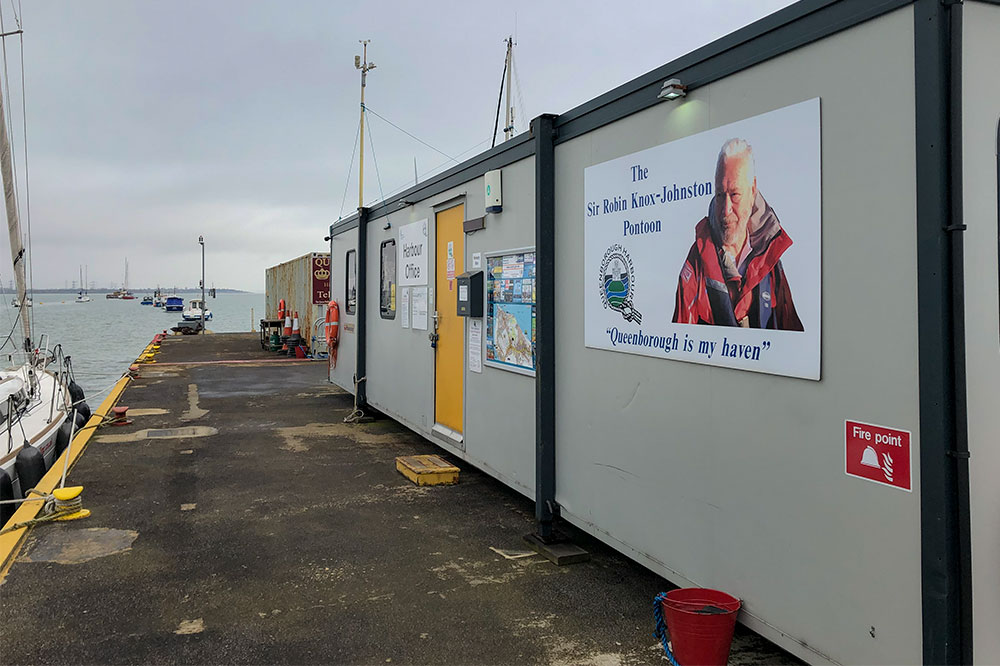 These training sessions included a sail across the Thames Estuary to the Suffolk coast and the past the port of Felixtowe, this was a distance of about 65 nautical miles each way. A few images from this journey are shown below.