Common Dolphins
Over the past few years, I have been fortunate to have been able to spend quite a bit of time on various boats in the British Isles. During this time, the most frequently seen marine mammal has been the Common Dolphin, but it doesn't matter how many times you see them, you never ever tire of the thrill of watching them alongside your boat.
The place that I have seen them the most is in the Hebrides, but this is due to two reasons. Firstly, the waters around the Hebrides are amongst the best sea areas in Britain for viewing our marine wildlife, and secondly, I have spent more time and covered more nautical miles in the Hebrides than I have in other sea areas.
On my Around Britain trip, we saw Common Dolphins on a regular basis in many areas, but they were a frequent sight in the area between Southern Ireland, The Scilly Isles, and Cornwall.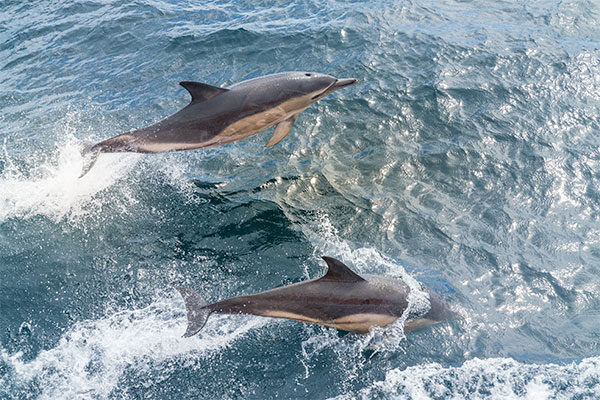 The above image was captured in the Hebrides and is featured in the "Wild Nature 2020 calendar produced by the John Muir trust. The Dolphin image below was also from the Hebrides and is used by Hebrides Cruises as one of their greetings cards for guests.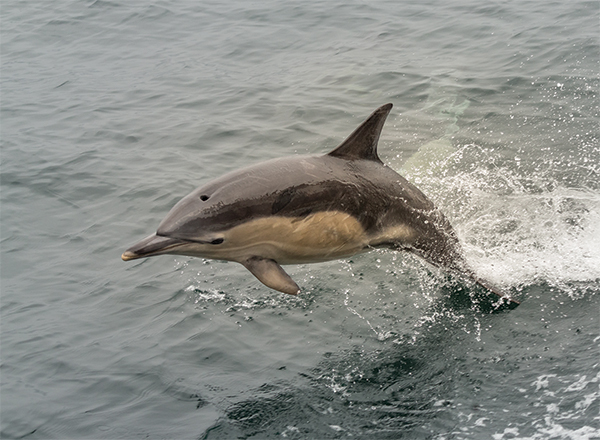 Below is a small selection of some of my other Common Dolphin images