Nigel's Photography Blog: 2022
Thursday 28th September
Narborough Art Fair, Leicestershire
I don't really have the time to exhibit much of my photography, and quite a few of my images only end up being seen on social media, this website, or at one of my photography talks.
But on Saturday 8th October, I am exhibiting at Narborough Art fair in Leicestershire.
Entry is free, and the event is supporting the baby loss charity.
if you are in the Leicester area on 8th October, please pop along and say hello.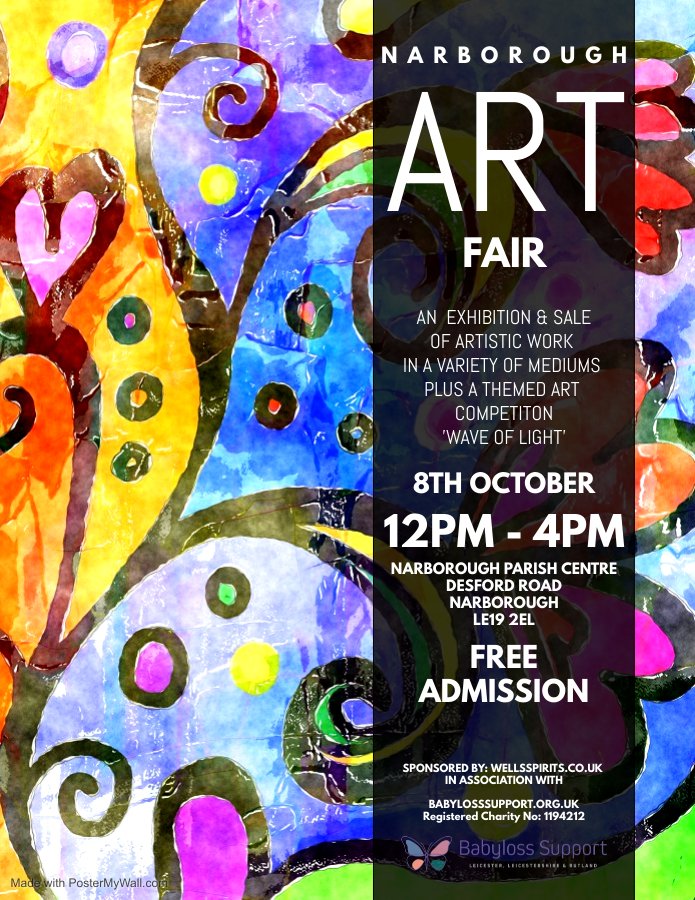 ---
Saturday 24th September
Self Portrait
It would be fair to say that for 99.99% of my photography, I am ALWAYS as far away from the pointy end of the camera as possible. But very occasionally I do end up in one of my own images, and one example of this is whilst flying my drone.
You might need to look carefully to actually see me, which is more than fine by me !!!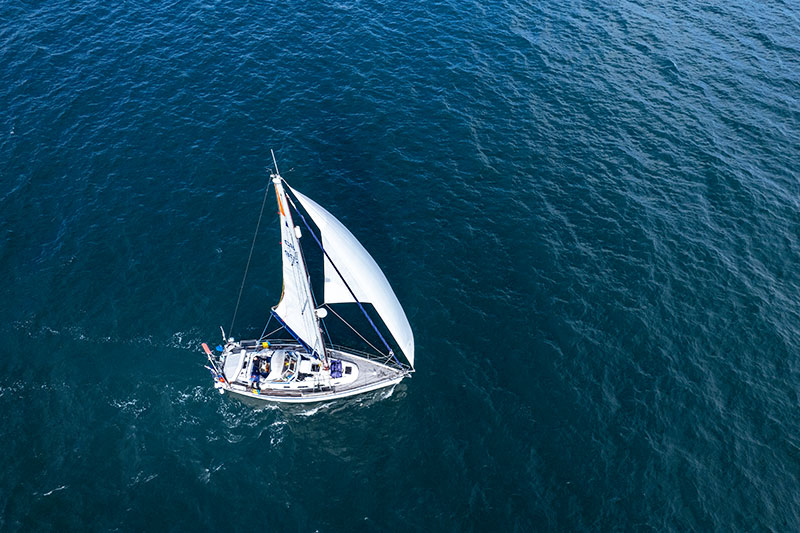 ---
Thursday 15th September
Flying From A Boat
One interesting aspect of drone photography that has to be given careful consideratioin is the location of take off (and landing). There is an obvious need to ensure you are relatively close to your intended subject, this is also added to the fact that in Britain there is a legal need to keep the drone both within eyesight and within 500 meters. This can cause several issues including: take off locations, both from not being able to get as close as I would like, and also by being at area where flying a drone is permitted.
On recent rips, one way around this, was to fly from a boat. This obviously needs several items to be correct which varry from the weather through to drone flying skills, and being on the right boat at the right time.
My recent crewing experience on Snow Bear from Gosport to the Kyles of Bute allowed me to have a go at this, practice the skills needed for both take off and landing from a boat.
it is interesting, and is not a calm inducing way of flying a drone. But it is certainly a great way of capturing images that are not readily available when flying from land.
Several of the images on this website and on my social media pages, and drone talks were taken while I was crewing a boat, and whilst they can be seen on those channels, below are a few images of the boat itself looking straight down.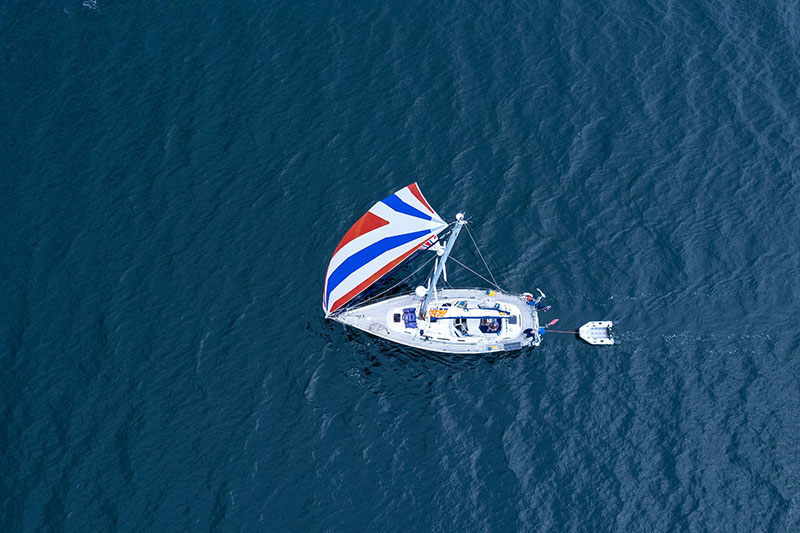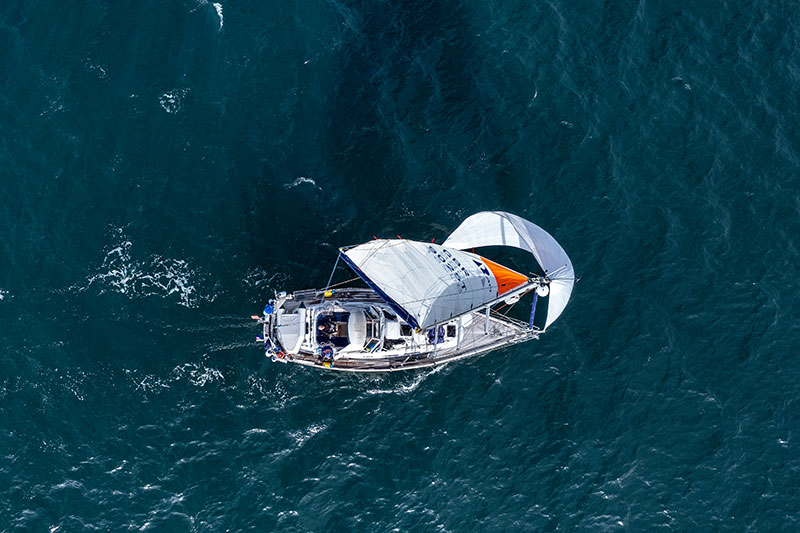 ---
Saturday 10th September
Northumberland
After the past few months spent crewing on a boat on the west coast of Britain, I felt the need to spend a little bit of time stretching my legs, doing a bit of walking and relaxing before returning back to everyday life in Leicestershire.
Without a doubt, it wont be long before I start planning my next adventure, to be honest the planning never stops, and there are always plently of options to consider.
But as regular visitors to my blog and social media pages will know, any relaxing time usually involves a trip to the coast, along with my walking boots and my drone. Therefore here is a few images from the north of England.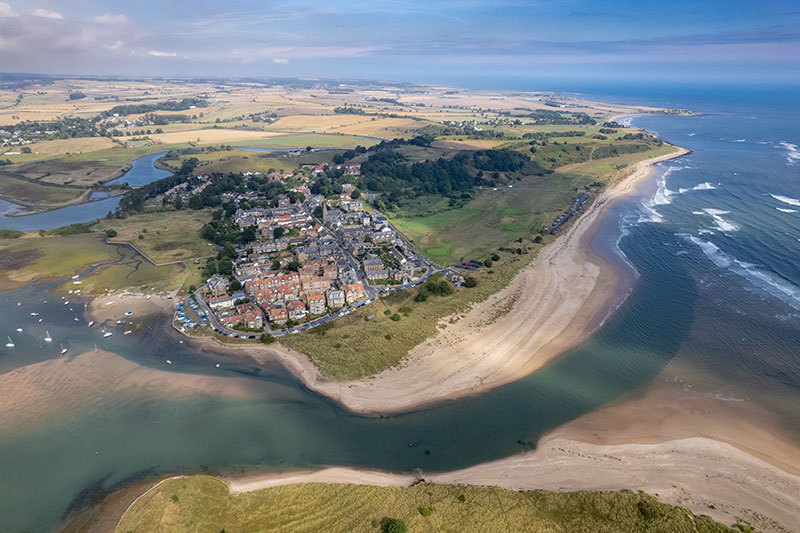 Above is the village of Alnmouth taken whilst I was walking from Craster to Alnmouth (and back). The castle below is one of the most well known and reconisable locations on the north east coast, the well known Northumberland landmark of Bamburgh castle.
As today is just a quick blog update, although I am pleased that I have managed quite a few blog updates recently. But it has been a busy summer for me, and I will endeavor to add more updates and images on here, along with both facebook and Instagram when time allows.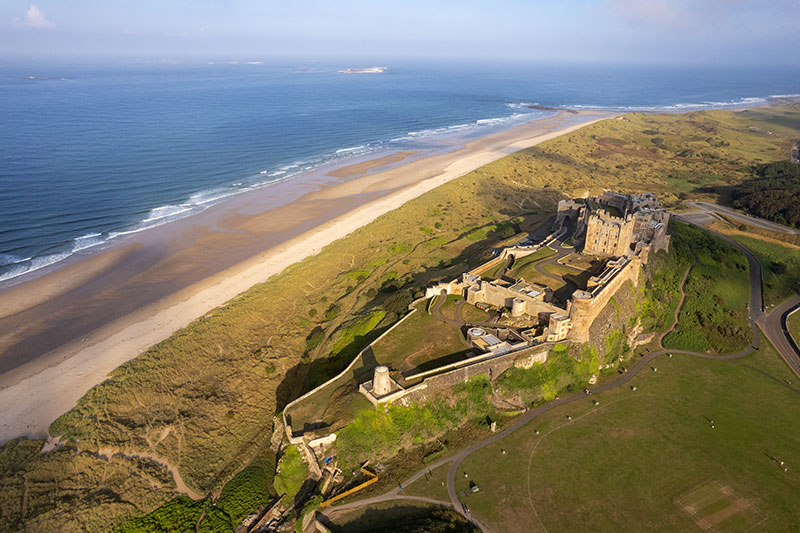 ---
Thursday 15th September
Talks For Camera Clubs, wildlife Groups, And Others
Like many photographers, my photography talks to groups took an expected nose dive because of Covid, even though i did a reasonable number via the online zoom platform. During the past 12 months I have managed a few talks in person, and although the first few felt a bit strange it was good to be back.
But I am pleased to report that I am still here, and still giving talks to interested groups. Currently I have some bookings for a variety of locations including Northampton, Ipswich, Leicester, Shrewsbury, Lincolnshire, and several other locations. If any of the people who will be at any of my talks happen to be reading this, then I am looking forward to meeting you.
But please contact me if you would like to discuss a talk for your group.
It won't surprise many people that my new talk for 2022 is entitled "Britain By Drone"
This has been shown at a few local groups including my friends at Market Harborough Photographic Society which I usually visit most years.
A couple of groups have already booked this talk including a talk in Oxford in November. I have put quite a bit of effort into this talk, I am pleased with the results, nd really hoping to show it more of the coming months.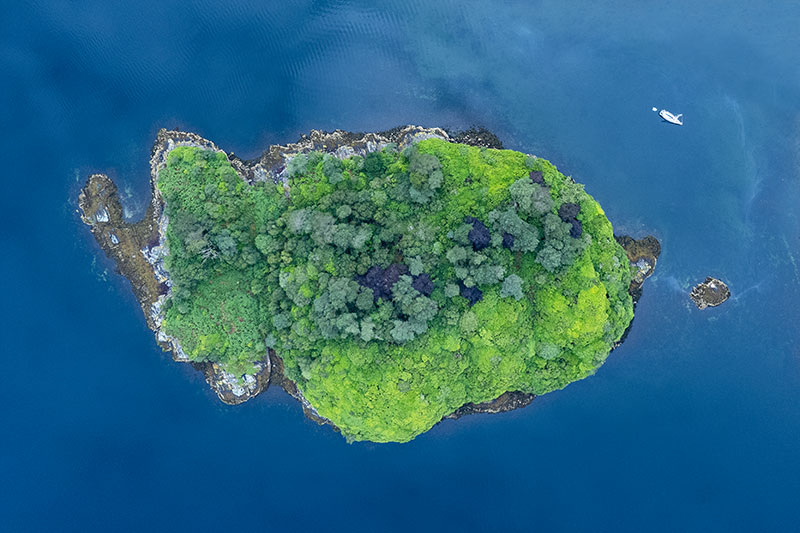 Above: Eilean Dhub island, Caladh Harbour, Kyles of Bute. A fairly recent image from my time sailing the waters of Scotland on the yacht Snow Bear. The ability to quickly pick up my drone and launch from the deck of the boat sometimes gives a very different and unexpoected perspective.
Below: The Flannan islands, which I visited in 2021, these very remote islands in the Hebrides are famous (perhaps I should say infamous) for the disappearance of the lighthouse keepers over a century ago shortly after the lighthouse was built. The mystry of their dissapearance still fasinates many writters and interested people over 100 years later.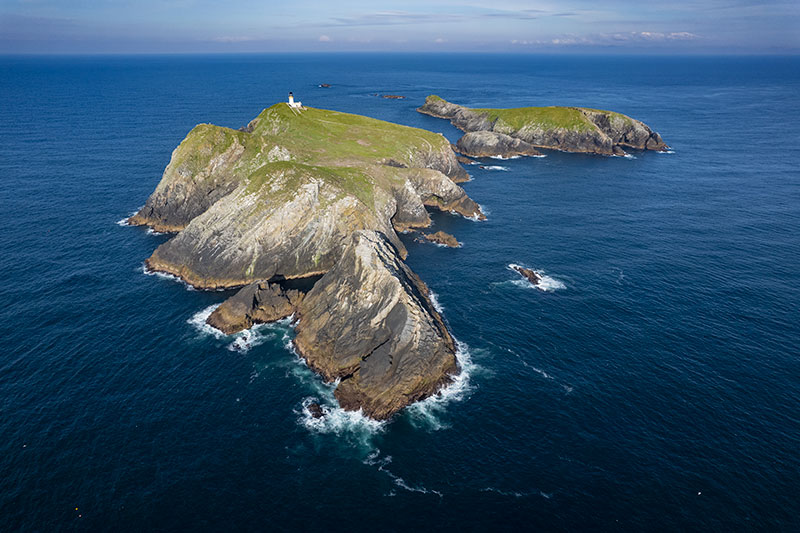 ---
Wednesday 14th September
Not Chasing Numbers - But
Having started my new Instagram drone page about three weeks ago, I was obviously keen to get a good response, but it is very hard to understand what a good response actually is.
I have been adding quite a few images (there are currently 64 images on the page, and I had hoped to get to 100 followers within the first month to six weeks.
I am pleased to report, that today, I have recieved my 200th follower.
This is great news and a big Thank You to everyone who has seen my new instagram page, liked an image, commented, or followed the page.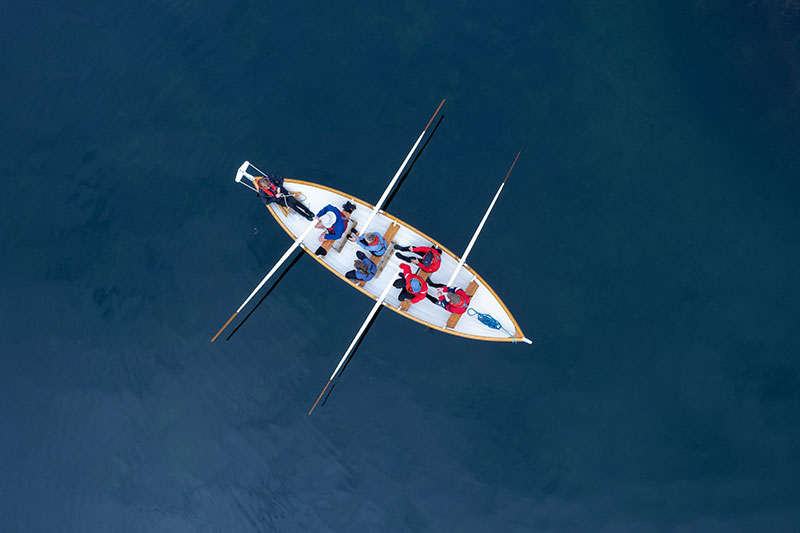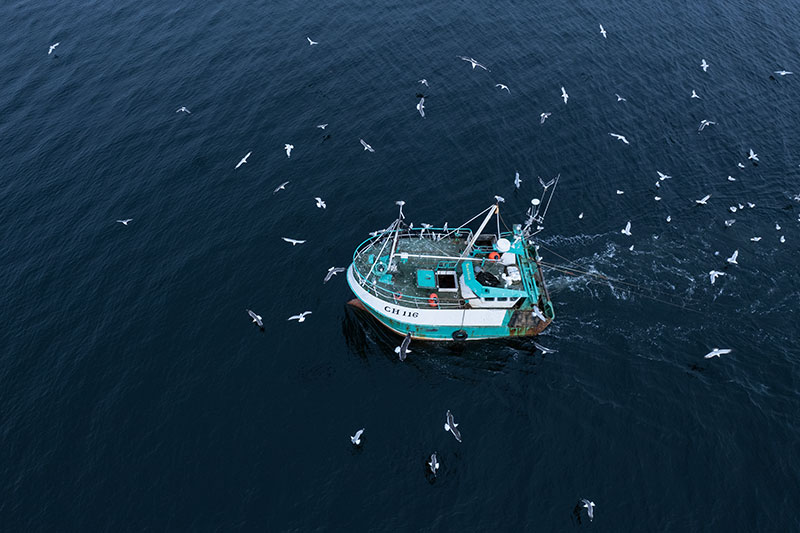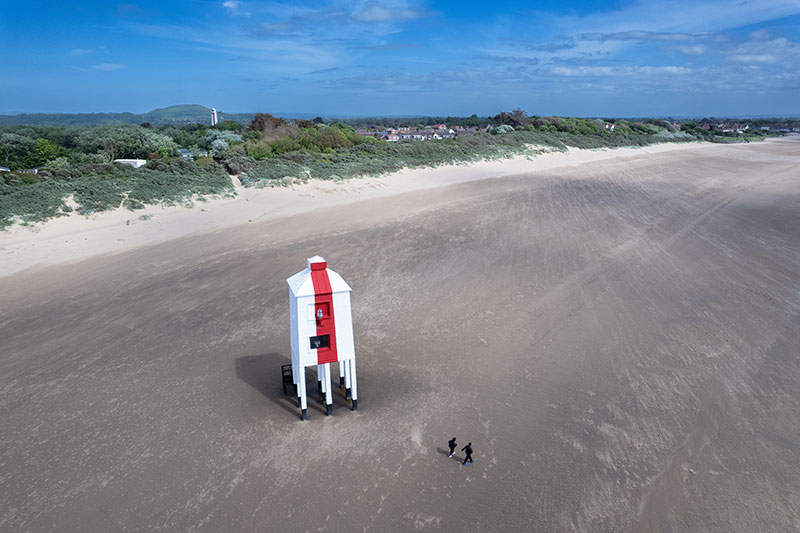 ---
Friday 19th August
Drone Photography Page On Instagram
Today, Friday 19th August is "world Photography day" and to celebrate I have started a new Instagram page dedicated to my drone photography.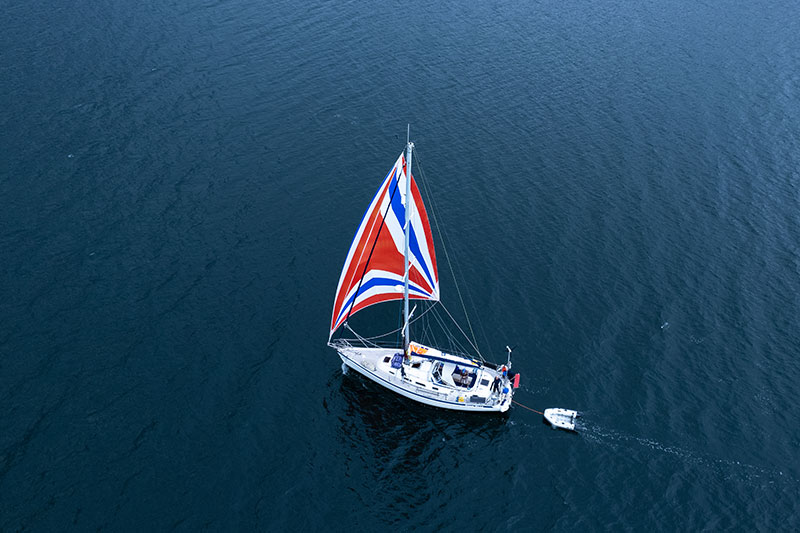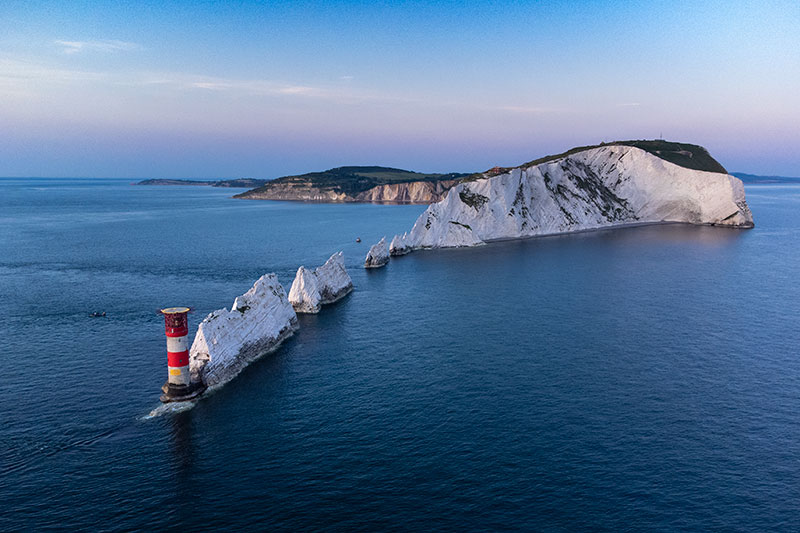 My new instagram page can be found at: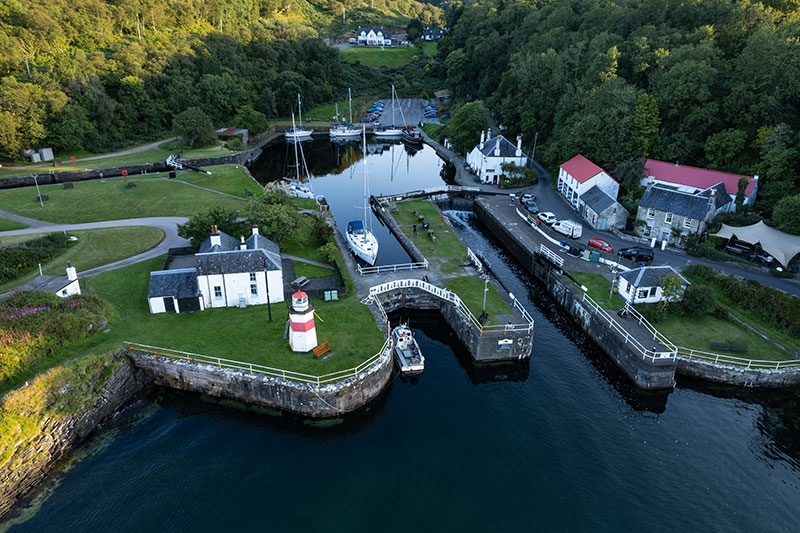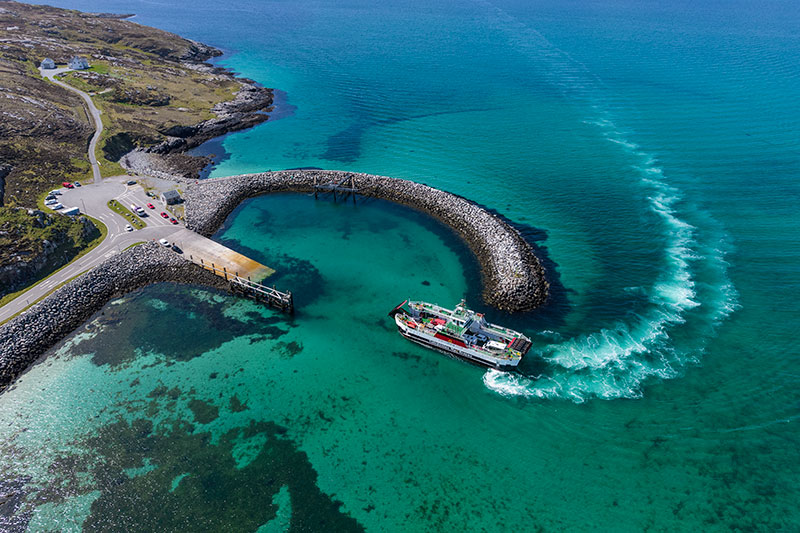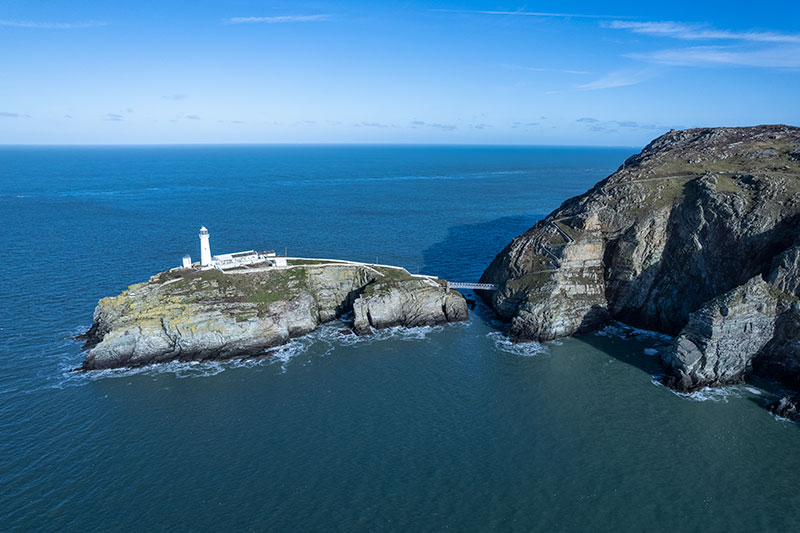 ---
Tuesday 26th July
Where Is The Giant ?
Having visited Fingals Cave on the island of Staffa on several occasions over the years, I was keen to visit the othe side of the famous basalt rock formations. Whilst on our delivery trip for the yachjt Snow Bear from Gosport to the Kyles of Bute, we have managed to travel in "a non direct route". This has allowed us to fit in a few locations that would not normally be visited enroute, and one of these is Northern Ireland.
We spent a few days on the coast working our way around in a counter clocwise direction, visiting several marinas and harbours such as Bally Castle. One highlight of Northern Ireland was a visit to Rathlin island where we spent several days walking around the coast visting the lighthouses, flying my drone, etc. Whilst in the area there was an obvious need to visit the famous tourist attraction of the Giants Causeway. Indeed the whole area is known as "The Causeway Coast". Previously I had visited Northern Ireland, and Bangor on my "Around Britain" sailing trip on the yacht Tonic. It a lovely place to visit with great sailing and great scenery, and I would really like to spend some more time in this lovely country when time allows.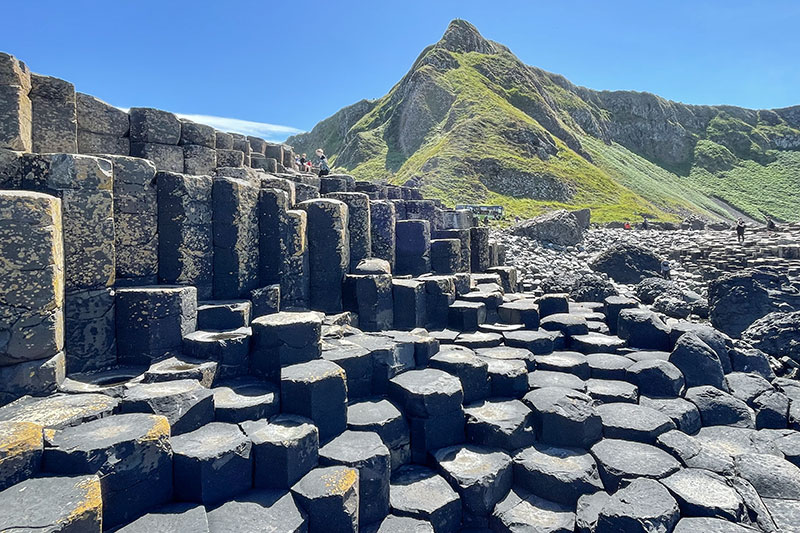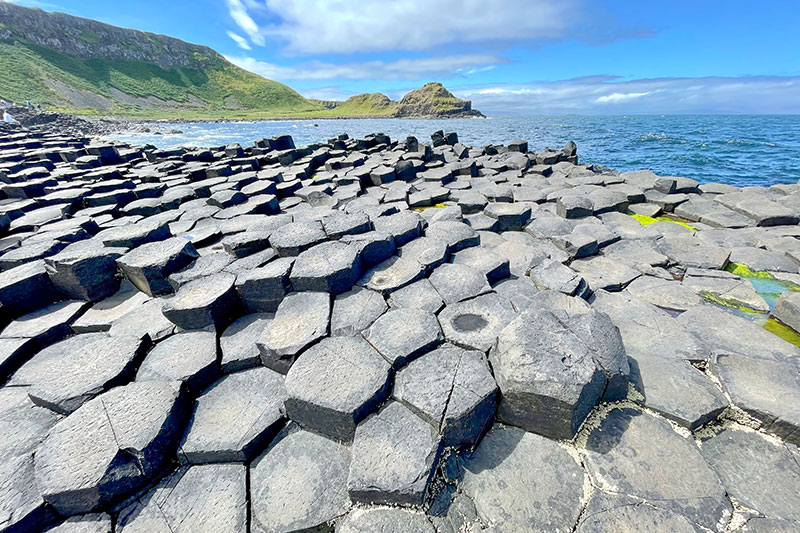 ---
Wednesday 1st June
Sailing "The Bear"
Today is the start of my next long distance sailing trip. A friend has moved house from Milton Keynes to the Kyles of Bute, and I have volunteered to crew his boat on the move from it's current location which is Gosport marina in Hampshire to the moorings near his house in the Kyles of Bute. A journey of over 1000 nautical miles.
I guess, the title of this post might not actually help fully explain the sailing. I will therefore give a brief update, the yacht is a 40 foot Hallberg Rassy and she is named "Snow Bear".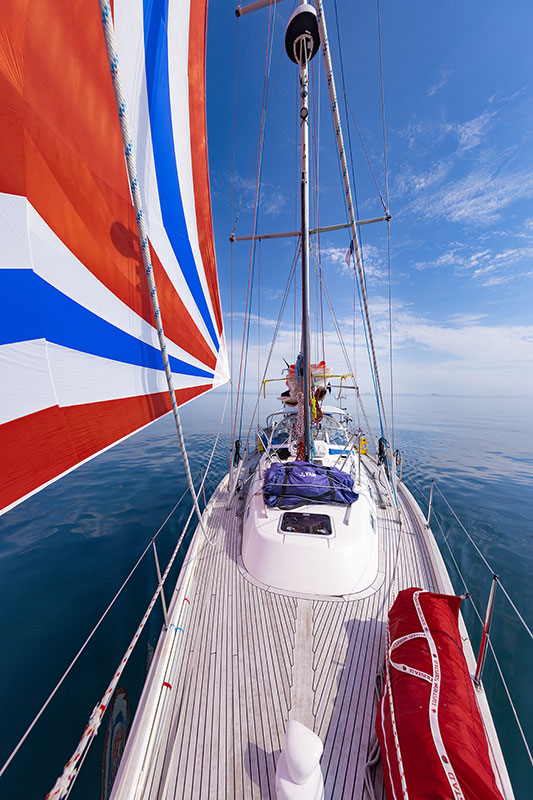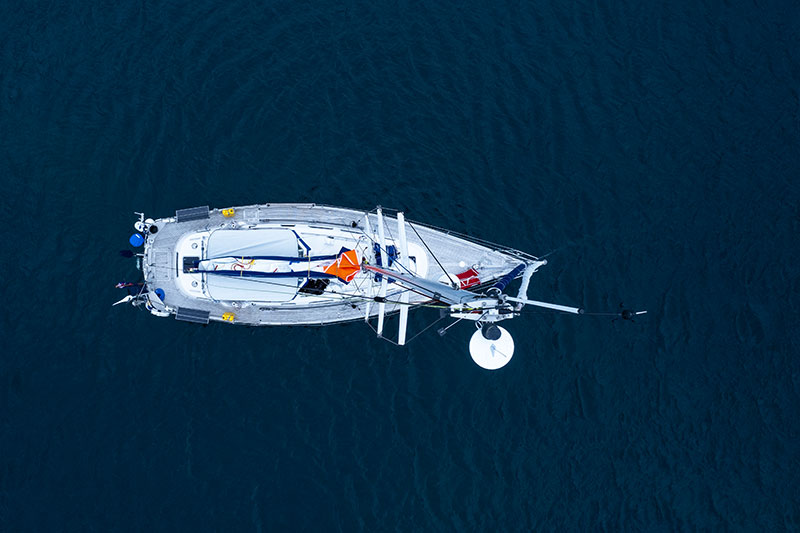 ---
Sunday 17th April
Volcanoes
The Italian island of Sicily has been a destination that I have wanted to visit for many years. The food, the walking, and the Volcanoes have all been high on my list of things to do.
I booked a two week holiday, the first week of which was on a treking holiday, and the second of which was visiting some of th well known locations around the island.
Mt Etna is the larest mountain on the island, it is a active volcano and as a keen mountain walker, I had wanted to climb to the summit. However, the high winds and recent volcanic activity meant that this was not an option which was obviously dissapointing.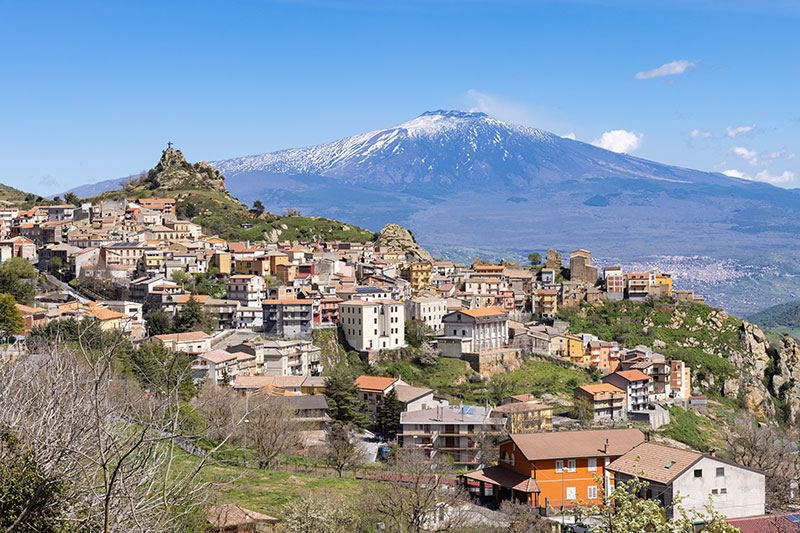 For many years, I have wanted to see an active volcano, and whilst in Sicily, we visited the island of Stromboli. The sight of this active volcano which shares its name with the small island was amazing, and I was pleased to have captured a few images.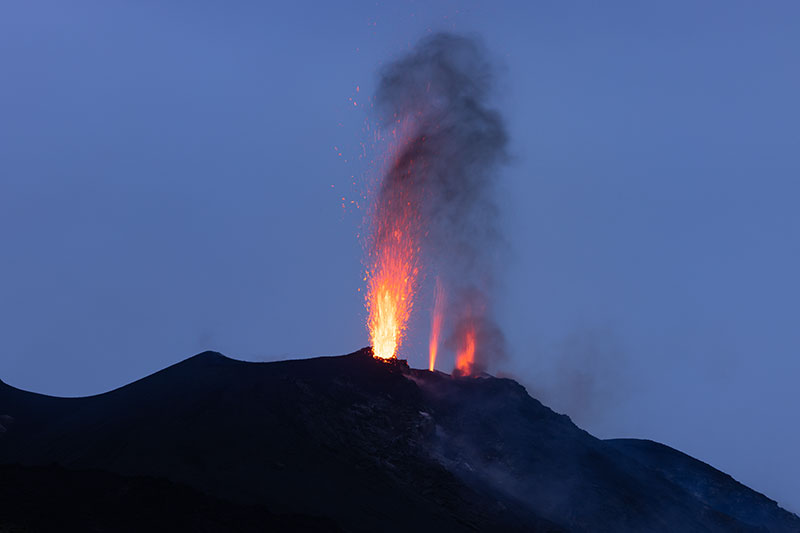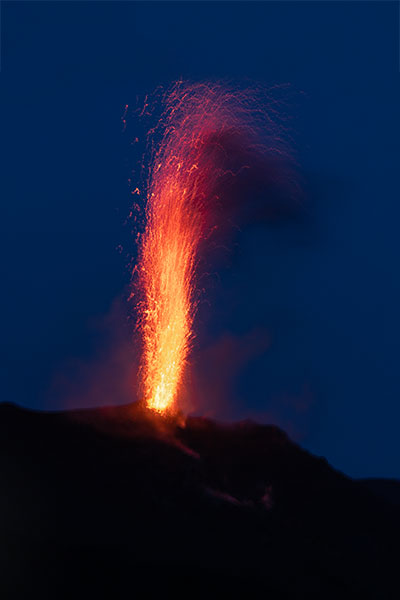 ---
Friday 11th February
Yellowstone In Winter
Many years ago (back in the era of film cameras) I visited Yellowstone National park as part of a seven week visit to amerca. During this time I climbed Mt Whitney, and Hald Dome. Although it was many years ago, I have always wanted to return.
I have now returned from my second visit to Yellowstone, this time it was with my wildlife photography equipment and the tempreture was considerably colder than my previous visit.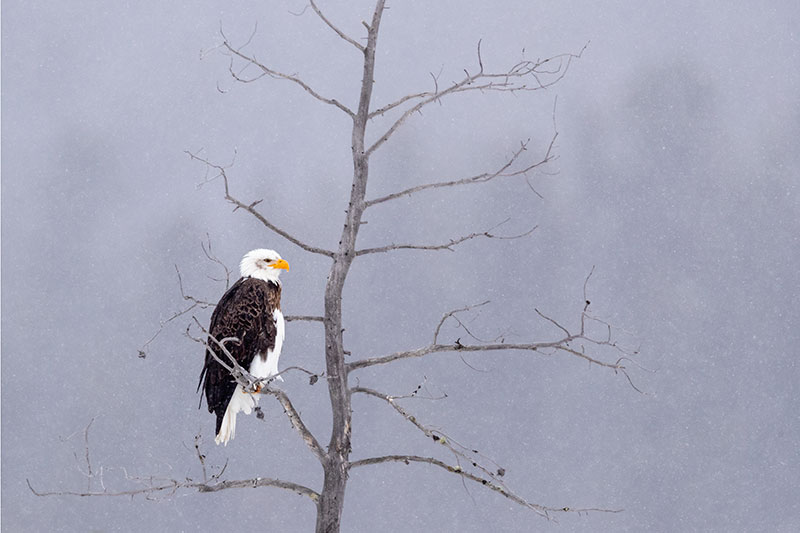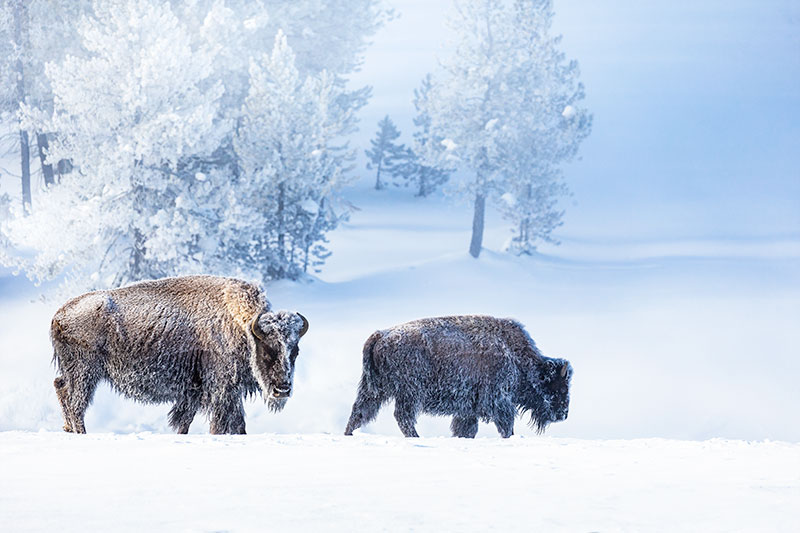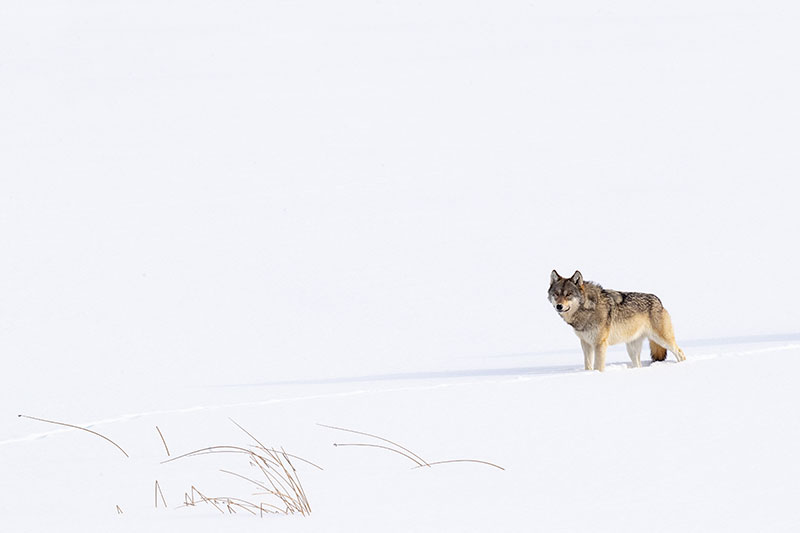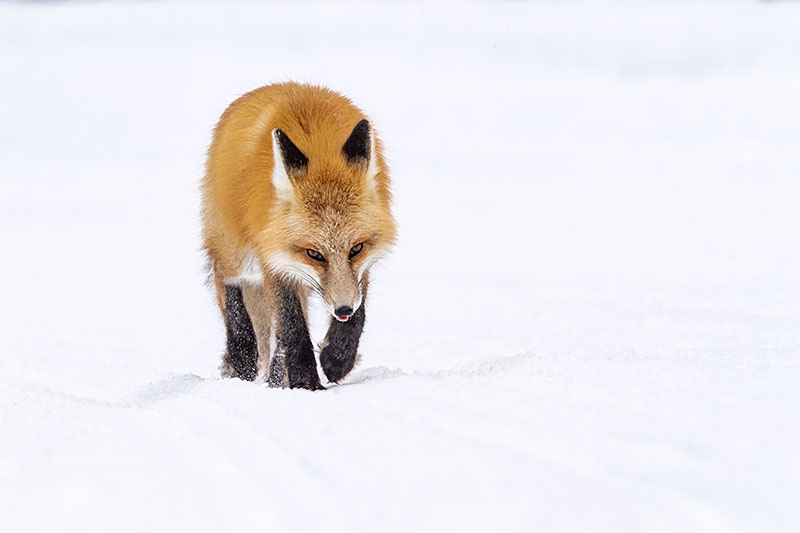 ---
Monday 10th January
South West Coast
Winter photography trips can be very hit or miss depending on the weatrher. Everyone likes great fantastic light, but the thought of short days and heavy rain is always a strong possibilty during November through to February. uing my recent visit to the South West coast, it would be fair to say we had almost all types of light ranging from the very dull and very misty through to fantastic rays of sunlight. It was cold (as expected) and it did not rain everyday (it did rain almost every day!!!).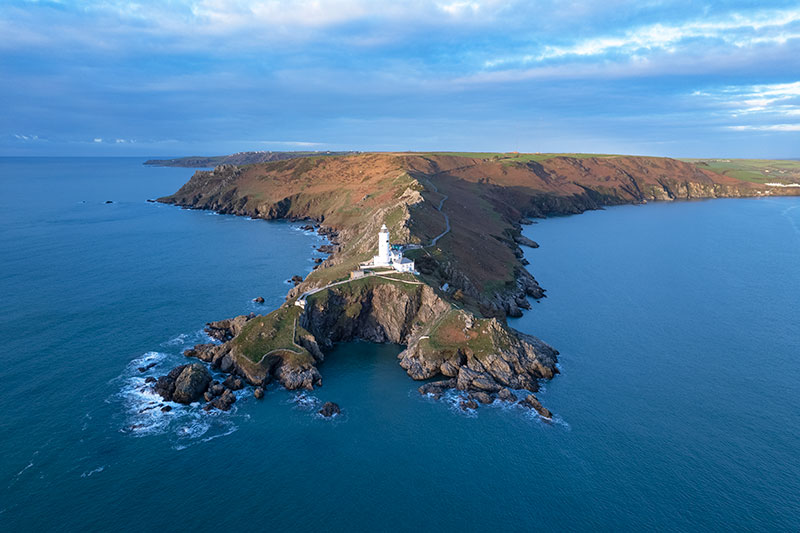 The iconic Lighthouse at Start Point was one of several early morning locations which proved sucsessfull during this visit. The good thing about photography in Britain in January, is that you do not have to get out of bed very early to capture the sunrise or the nice early morning light.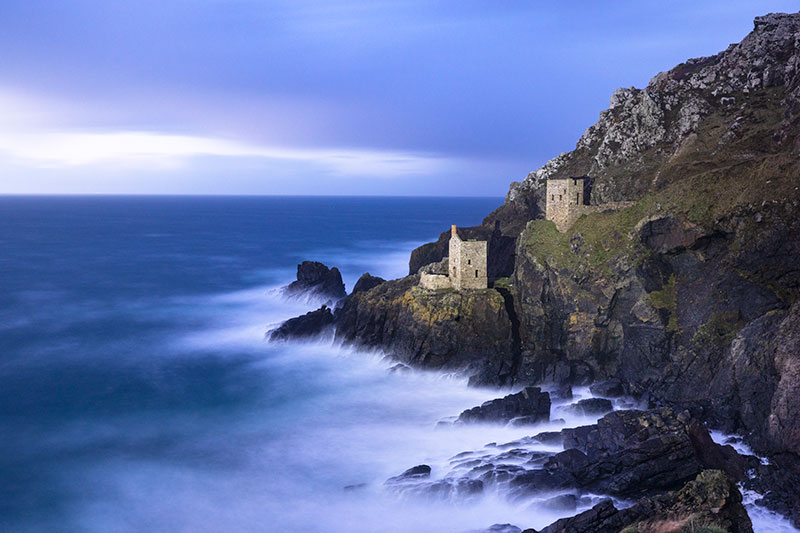 The weather was certainly not good enough to fly the drone at several iconic locations such as Lands End, or the tin mines (above) which were made famous by the TV drama Poldark. But I guess I will have to make another visit, after all there many reasons to revisit some of our great british countryside.
below is the beach at Portcurno, which was very scenic with its moody skies between the rain cloulds, it would be a great location for a lovely long coastal walk.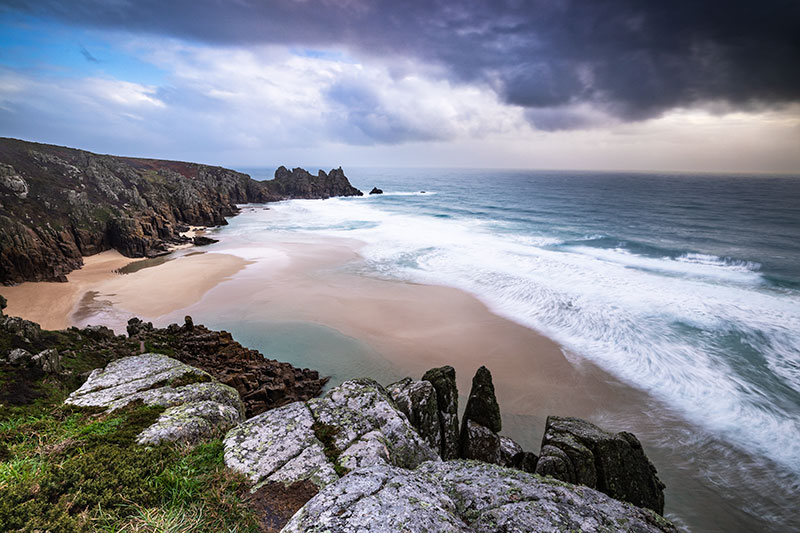 ---
I am Back Updating My Blog
Firstly, Mamy appologies for the long break, it has been far too long since I last updated my blog.
I am not going to offer any reasons or excuses, but hopfully my blog will be updated much more frequently from no on. There are lots of plans ahead for 2022 and beyond, so please revist and I am hoping the process of updating my blog will be much more active.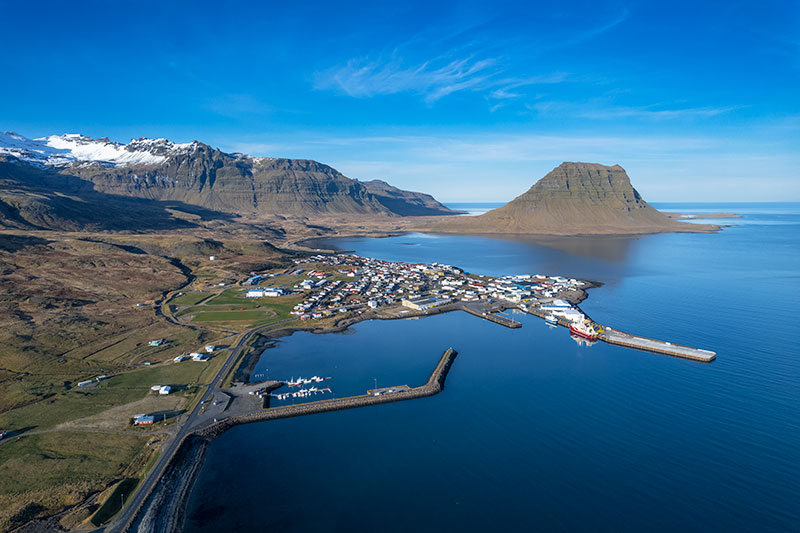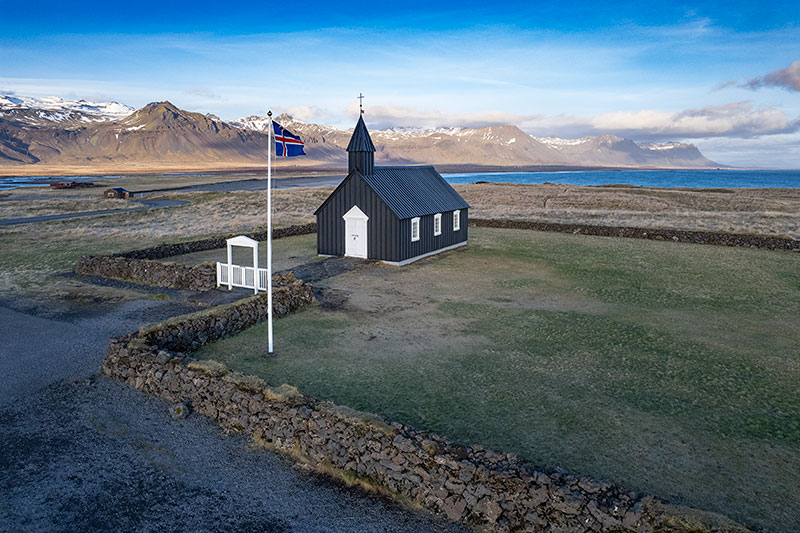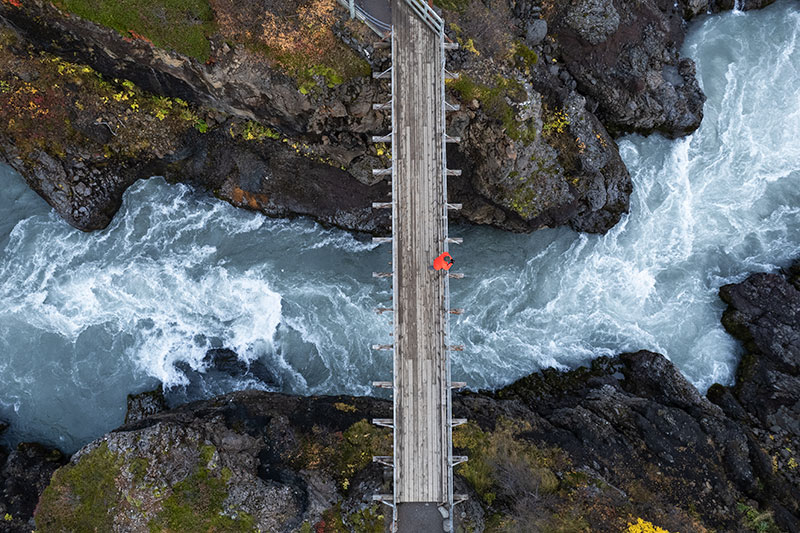 Above are a few images of a visit to Iceland in October 2021. One of the things that I am hoping to do in 2022 is add a new section onto my website for my drone photography, although this might end up as a completely new website. I have yet to decide exactly how this might end up.
To view my older blog posts - please use the links above left in my "Blog" menu, where I have divided the blog by the calendar year going back to 2012.
Blog History
I used to keep an active blog on my old Website and one of the things I am very keen to do is to get back in that habit and update this blog at least once a month and often more.
Please revisit and keep an eye on what I have been up to along with my thoughts.
If you wish to comment, please use the Contact Nigel page.