And Finally - Some Thoughts
Rather than lots of pages in the menu, I thought I would add a single page of odd n ends, an area where I could add a few ideas, comments and hopefully a few items of interest.
One of the items I am keen to do in this website is to write some information about what I am photographing, to me its important to understand wildlife as well as just photograph it. There are a lot of good wildlife photographers, and a lot of good wildlife photography sites, but I wanted one that was a bit different. Perhaps not a lot different, but I feel I wanted to add some info as this adds some background to my work.
Projects
One of the things that I think is very important is a wildlife photography project. We all have some long term goals (two of mine are to photograph all of the owls in Europe and all of the woodpeckers of Europe in the wild and to a reasonable standard) but these are long term and will take a lot of years to complete.
But short term projects over a couple of seasons is a great way to further your photography skills and to learn a lot about wildlife. After all its not just about turning up at a hide rattling off a thousand images and then choosing the best 5 when you get home. There is a lot of enjoyment putting together a portfolio of images on a few species over a few years.
In the shorter term I want to target some of our British species, and spend some time working on some of the more unusual and less photographed species. Macro is high on the list and during the next few summers I want to work on tiger moths, hawk moths, orchids and other wild flowers. I would really like to photograph Lady Slipper in some good light in a good setting.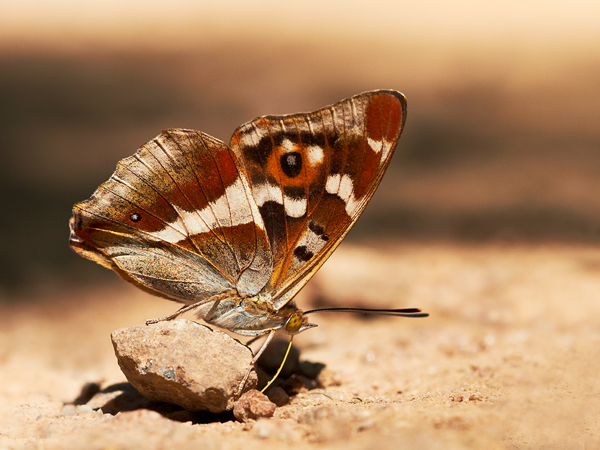 Purple Emperor butterfly - photographed in Northamptonshire just 30 mins from my home, but a good example of another species i wish to photograph more and build up a portfolio of images.
Further afield I guess Arctic Fox, Black throated Diver, Wild Boar, are of interest along with icon species such as Polar Bears, Walrus, Emperor Penguin. But the list becomes long, requires lots of money and begins to become a dream rather than a target. Indeed many of these are species for trips rather than a photographic project.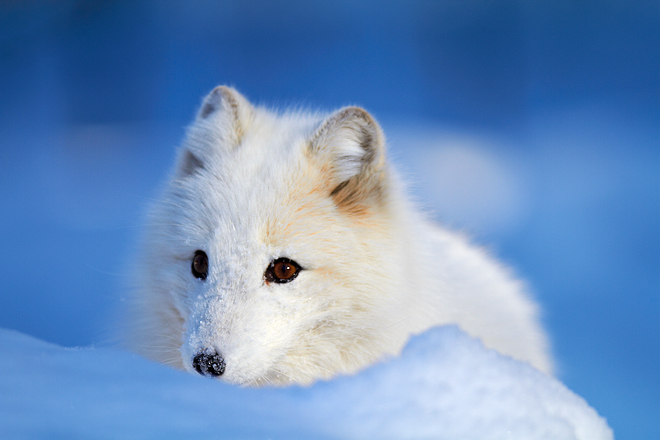 Arctic Fox - Norway
Location, Location, Location
Obviously a lot of time is spent researching the best locations to visit for my photography, and some hides are used, a few of these are shown below. Often for single species trips or visits further afield the only way to see wildlife close enough is to use a hide, which is often one that is purpose built for photography.
Four hides from different locations in Norway & Finland
There is a saying -
"whatever you want to photograph, there is always somewhere in the world where you can do it... The trick being is finding out where"
Sometimes that is very true. A good example is the Pine Grosbeak which is a quite an uncommon bird and high on the list of many bird watchers. But - go to the right place and they will come to you.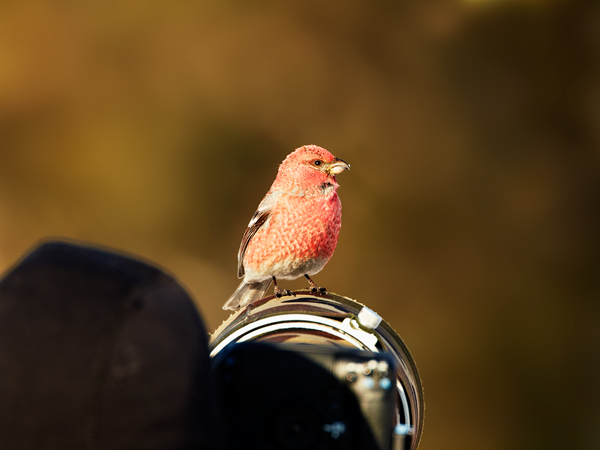 Pine Grosbeak - Northern Finland
Use of My Images
As explained on several areas of this site, all of my images are copyright and must not be used without my written permission. However some have been used in books and other publications.
All images are available to purchase as high resolution Tiffs. Please contact me using the contact Nigel page to discuss details and agree.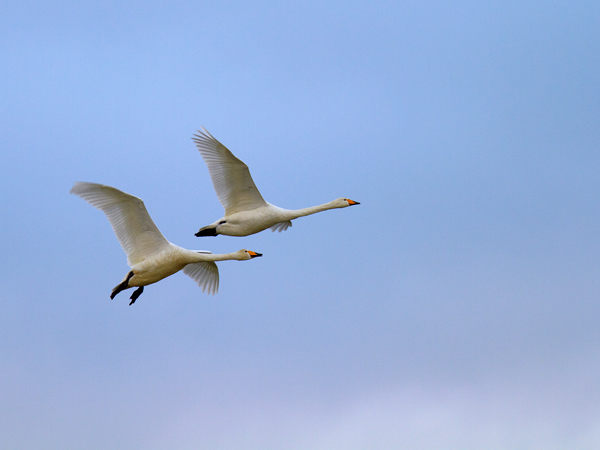 Whooper Swans in flight
Equipment Used
Sooner or later most photographers are asked "what camera do you use?"
and I have also been asked this question.

I don't usually go into a long detailed explanation listing all of my cameras, lens, tripods, etc. etc.
The majority of wildlife photographers use either Canon or Nikon. I usually have two camera bodies on the basis that if one is dropped or has a fault on day one of a trip, then at least I have something else that I can use. Another reason for this is that in some circumstances it is better to have a different lens on each body.
By the way, and incase you were still wondering, or interested, I am a Canon user.
And on the subject of equipment, the quote below sums up the view that a good camera is the key to achieve good images
A photographer went to a socialite party in New York. As he entered the front door, the host said "I love you pictures - they are wonderful, you must have a fantastic camera". He said nothing until the dinner had ended. He then said "That was a terrific meal - you must have a terrific stove".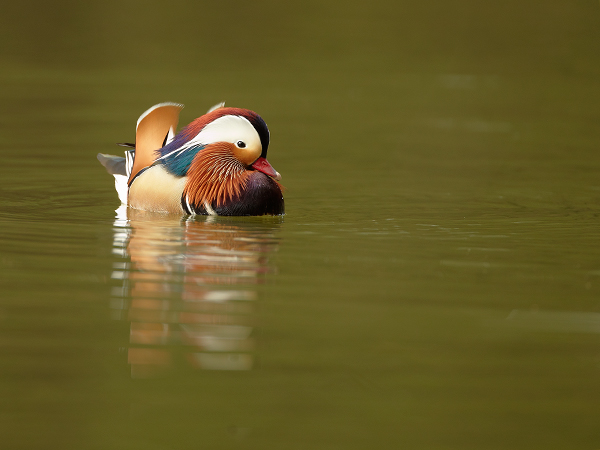 Mandarin Duck - Gloucestershire