The Havsel
The boat that we used for this journey was the Havsel, which is itself a very famous fishing boat, and I explain why this boat was chosen and what life was like spending 48 nights afloat.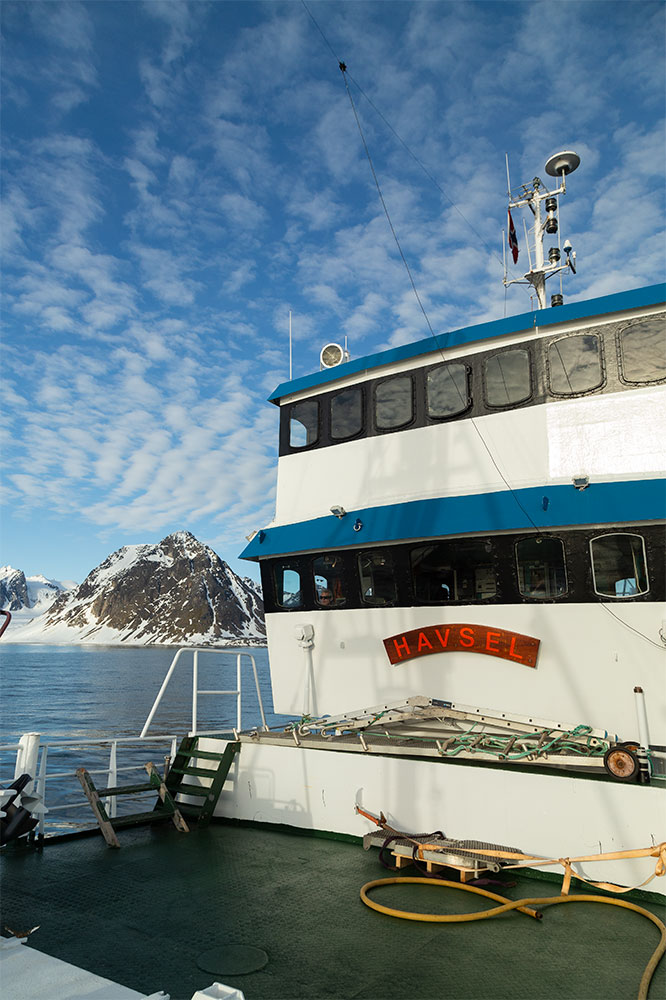 My journey to the artic was on board a boat named "The Havsel" which was built at Kalvereid in Norway back in 2004. The ownership transferred in 2004 to its current owner which is Bjorne who has used it for a number of uses over the past 14 years including hunting, fishing, support for film crews, support for offshore oil rigs, and now in 2018 for a photography trip around Svalbard looking for wildlife amongst the ice.
The Havsel is 33 meters long and has a draft of just 3 meters which gives it lots of opportunities to move easily among the ice and narrow channels that are found around Svalbard. It weight was 300 tones, but this was quickly added to with fuel and water, let alone the vast amount of camera gear that our party had onboard.
It carries 75 tones (75,000 liters) of fuel which gives it a great range, and during the seven weeks I was aboard we covered over 4000 miles, although Bjorne did mention that it uses about 80 litres of fuel per hour while cruising.
it has three water tanks that hold over 12 tons of freshwater. It also has the ability to make 2 tones of water per day from seawater (but this did not work well, and limits the amount of time away before refilling with water). However, the 12 tons can accommodate the 16 people on board for two weeks provided that people don't have showers every single day!!!
The Havsel could accommodate a total of 16 people in a total of 8 cabins. There is a crew of four which consisted of the captain and the mate who did most of the navigation and driving of the boat. There was also two other crew who did the cooking and cleaning.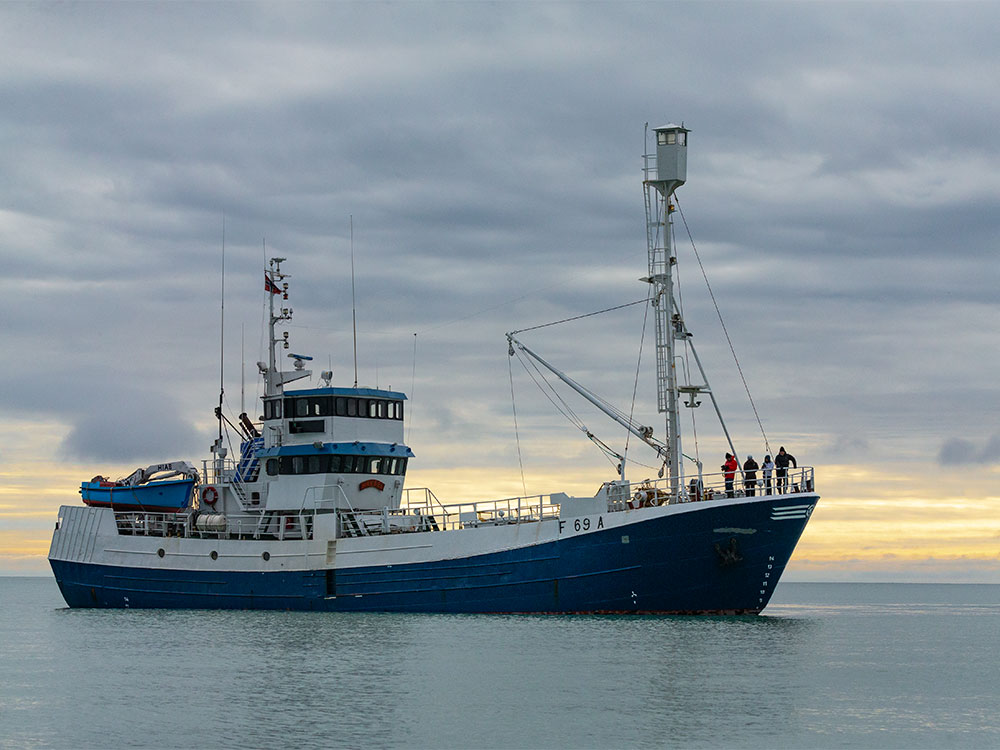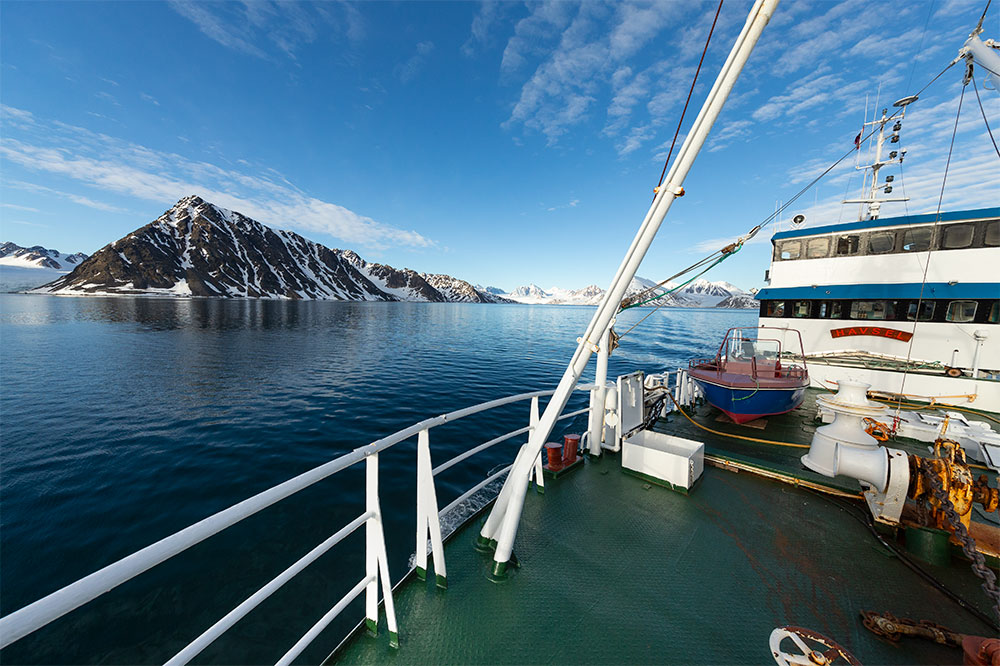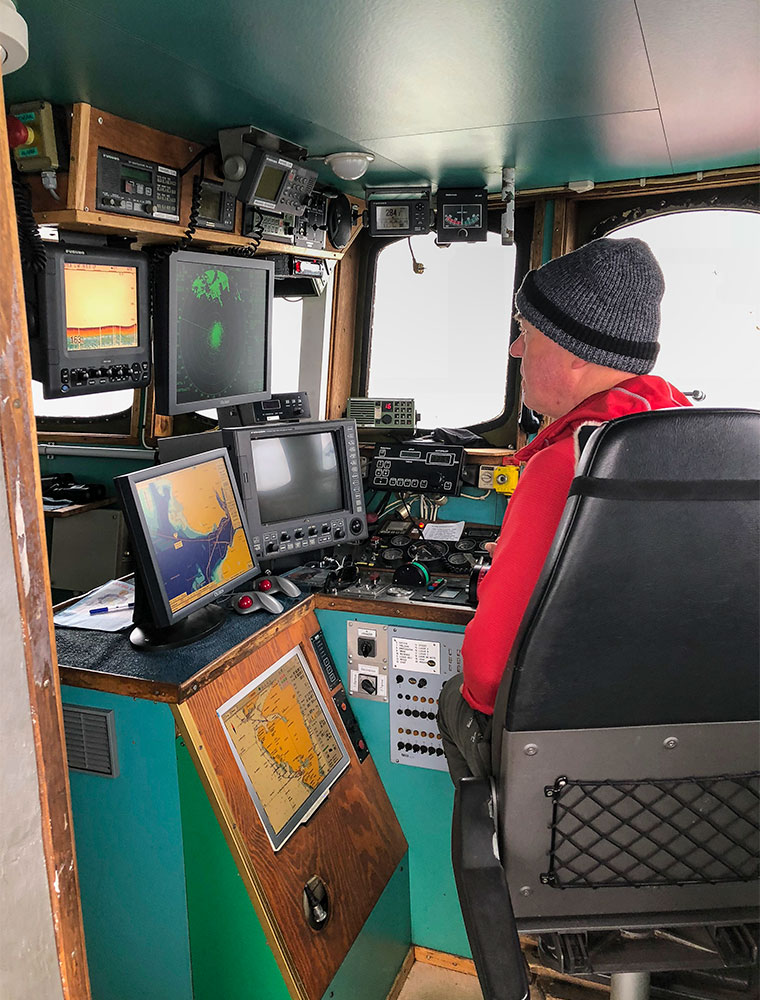 No guesses for identifying who is driving the Havsel in the photo above.
The boat below was a "Buster" which is one of the launches which we had onboard which were lifted over the side by a winch on the occasions that we went ashore. There were two aboard, they each had an outboard motor and there were perfect.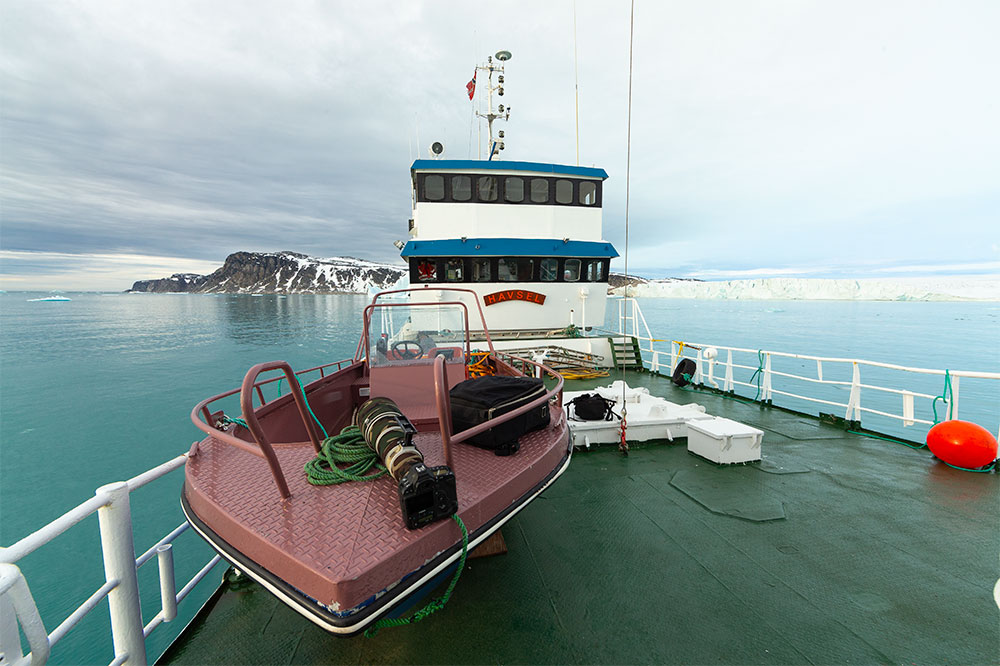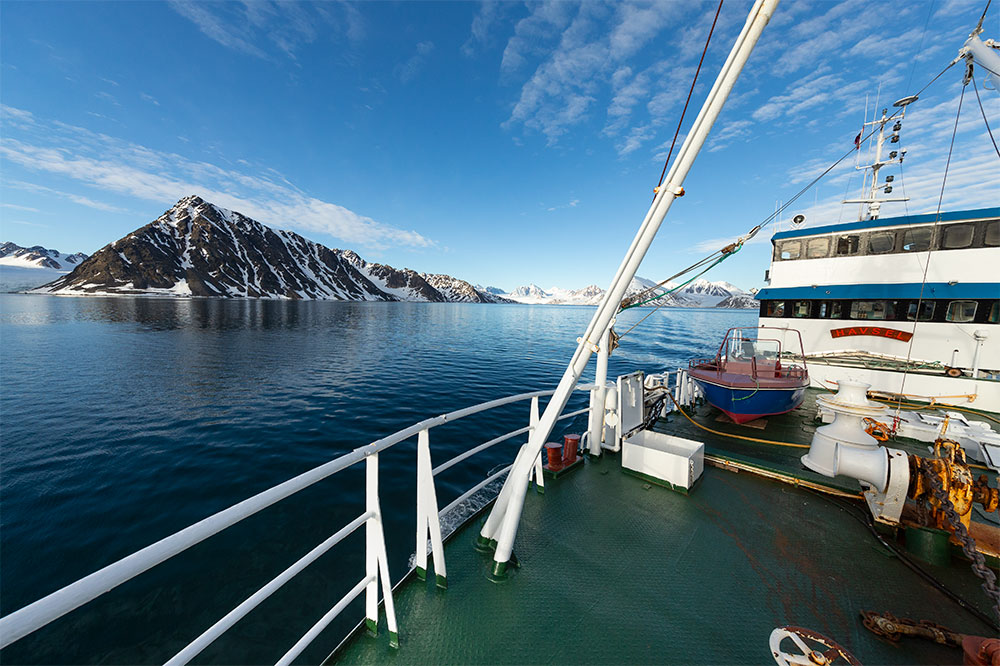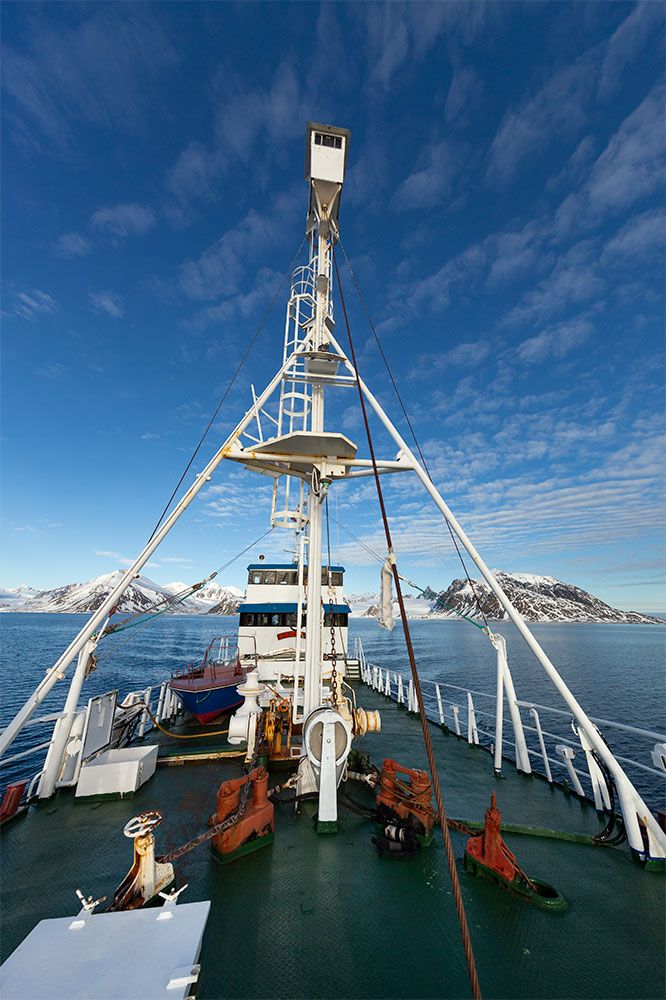 The advantages of ascending the 17 meters to the crow's nest was worthwhile because of the different perspective the view offered of the boat. But it gave the added advantage of giving a clearer and longer view as seen in the image below.