Minkie Whale
Marine Mammals have always proved a fascinating species for me and I have wanted to see and photograph these for many years. If I had to name the mammal species that I most wanted to photograph, then both Blue and Humpback Whales would be very high on that list.
Over recent years, I have been fortunate to have spent quite a bit of time at sea where I have seen a variety of both whales and dolphins. During the past few years, I have managed to cover over 12,000 nautical miles during which time I have seen a few large whales at a distance whilst in Arctic waters. We also saw about a dozen Beluga Whales in Svalbard along with a huge Greenland Whale that had died and was providing much-needed food for 20+ Polar Bears.
Back in British waters, I have seen Orca on two separate occasions, once in the Hebrides about ten miles west of Canna, and more recently on my "Around Britan" trip when another was spotted between Shetland and Fair Isle. These whales cover huge distances and there is an outside chance it may have been the same whale.
But the species that I have seen the most is Minkie Whale. Back in 2016, whilst in the Minch, we were really lucky and had 17 confirmed sightings in one day including a few pictures. But this was exceptional, and generally, a sighting is much less frequent. On average, I would expect to see at least 3 or 4 during a week in the Hebrides and sometimes during a good week, the number can reach double figures.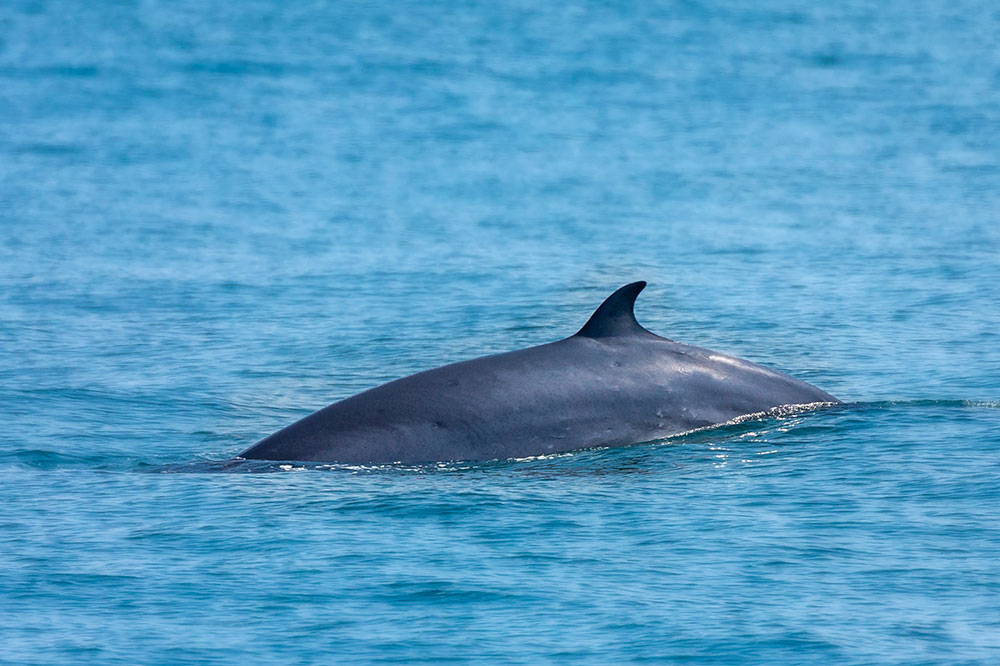 Like all my wildlife, landscape, and marine photography, it is great to get images with a blue sky (or in the case of dolphins, whales, and other sea creatures with the blue sea). But it is such a privilege to see these lovely animals that I usually take photos of them whenever I get the opportunity.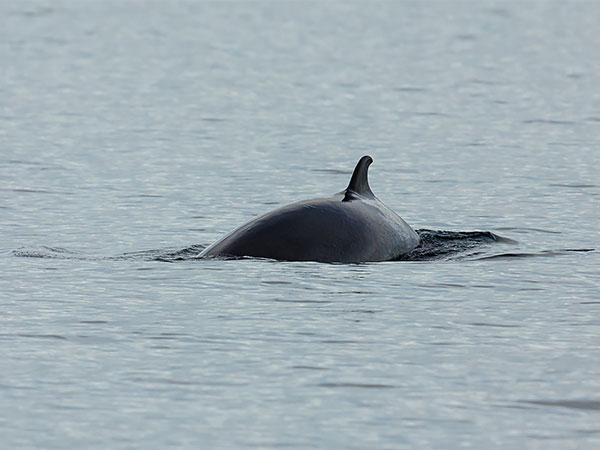 Whales are generally long-lived (although like many species, they are suffering the effects of pollution). But obviously, nothing will live forever.
Whilst walking on the tiny Hebridean island of Muck last week, we came across a skeleton on the beach. I am not an expert on skeletons, but given the size, shape, and location, I presume it is from a Minkie whale.
It takes a long while for a dead whale to rot down, and there was not much left (as can be seen in the photos below) so it is probably correct to presume that it has been here for at least two or three years relatively undisturbed. We also saw both Golden and White-tailed Eagles nearby, and whilst the remains were probably not suitable for food for them in the current state, I think this may have been a good food source during the previous few years.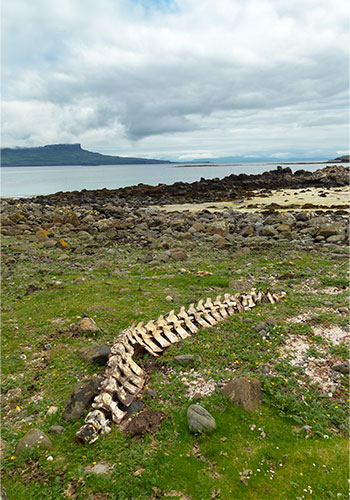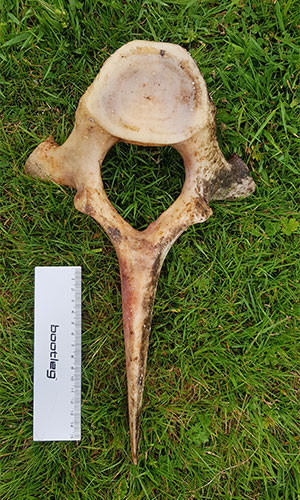 It is not every day that I get the opportunity to see whales or their remains. Thank you to my two walking companions (Alan and Alan) for a great day on Muck and your help with these two pictures)