Sailing Around Britain: 2019
It is always good when you have a purpose for any journey, and on 19th April 2019, I set off on a 47-day journey to sail around the British coast in an anti-clockwise circumnavigation in a single journey in a 46-foot sailing yacht named Tonic.
The journey started (and finished) at Chatham Maritime Marina and was on an "adventure sailing" trip with Elite Sailing who is based in Chatham.
The trip was split into six legs, each had an instructor from Elite sailing and various customers who joined the yacht as crew. Each member of the crew would take part in all of the daily day activities which included: planning, sailing, navigation, cooking, cleaning, and many other associated tasks.
Although there was the instructor on board, the crew had the opportunity to skipper the yacht, during which time they planned the route for the journey along with the organisation of the watches, and all sailing and organisational duties. Not everyone decided to take up this role, but I did so on about a dozen passages which totaled over 500 miles and included some quite long sections including Lowestoft to Whitby, Stromness to the Summer Isles, Islay to Bangor (Northern Ireland), etc. This was worthwhile and I am pleased that I volunteered for these.
Tonic was reasonably sized at 46 feet in length, The number of crew varied from 5 to 7, and people joined for various legs ranging from a single leg through to the complete 7 week trip around Britain.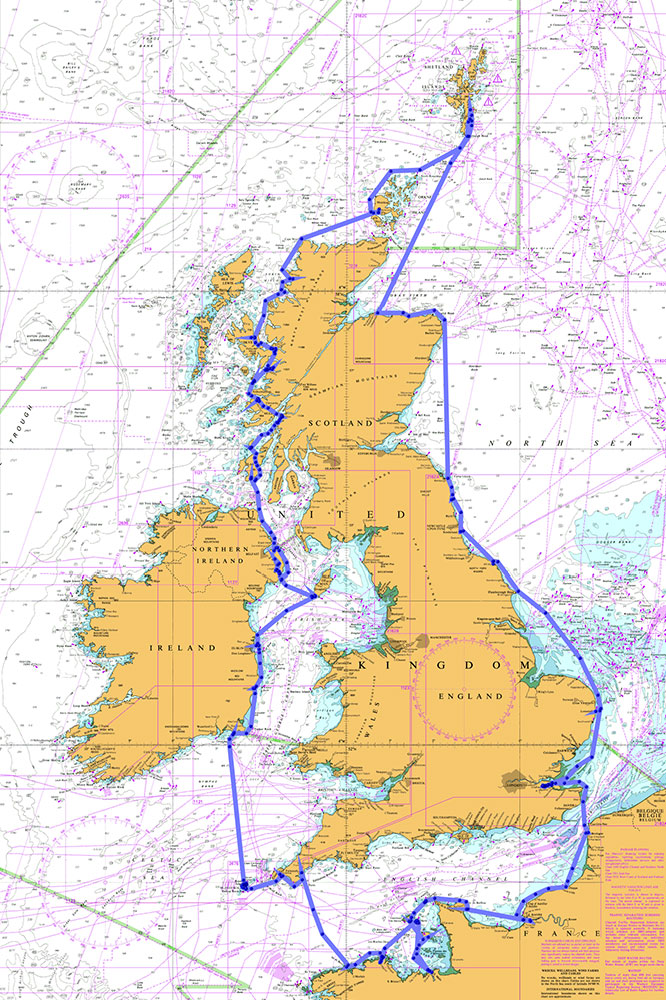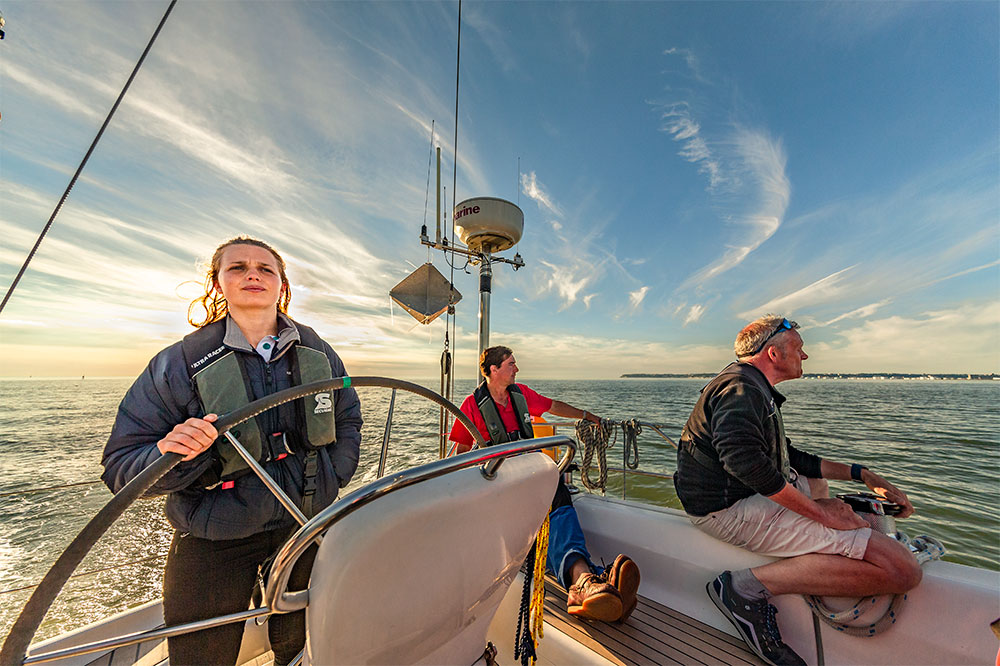 ---
Sailing Yacht "Tonic"
The yacht in which I sailed around Britain is named "Tonic" and is owned by Elite Sailing based at Chatham Maritime Marina. it is their largest yacht which they use for their "adventure sailing" program. The boat is 46 feet in length and was manufactured by Bavaria Yachts. She had plenty of room for the professional skipper/instructor from Elite and crew, which ranged from 5 to 7 additional people.
In general, terms, the longer the yacht is at her waterline, the faster she will sail. Tonic was certainly fairly nippy, and it was fairly easy to average over 7 nautical miles per hour almost all of the time, indeed it was not uncommon for this to rise to over 10 nautical miles per hour on occasions.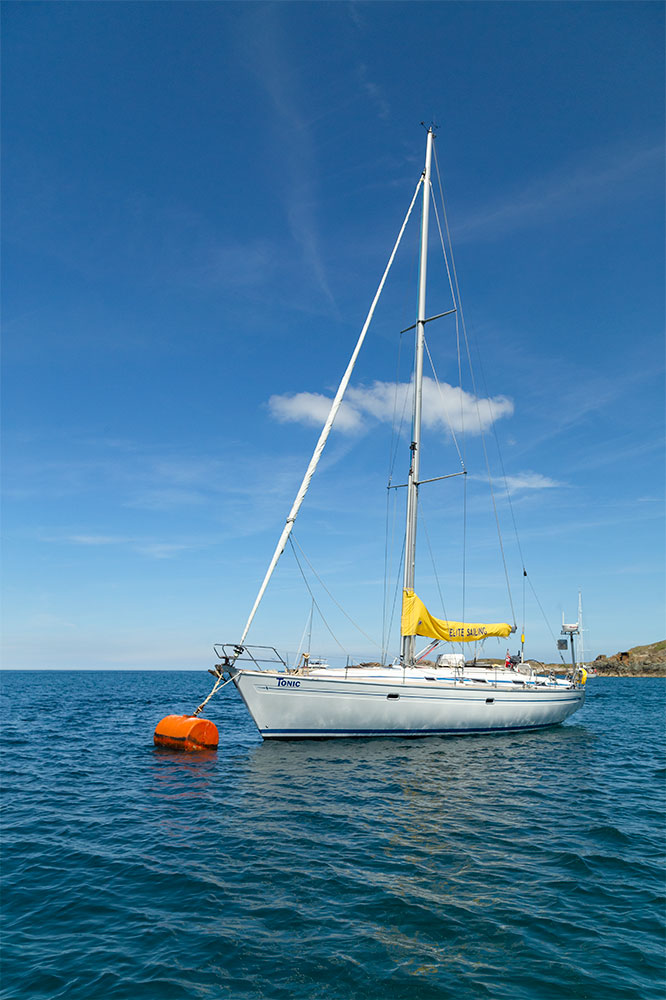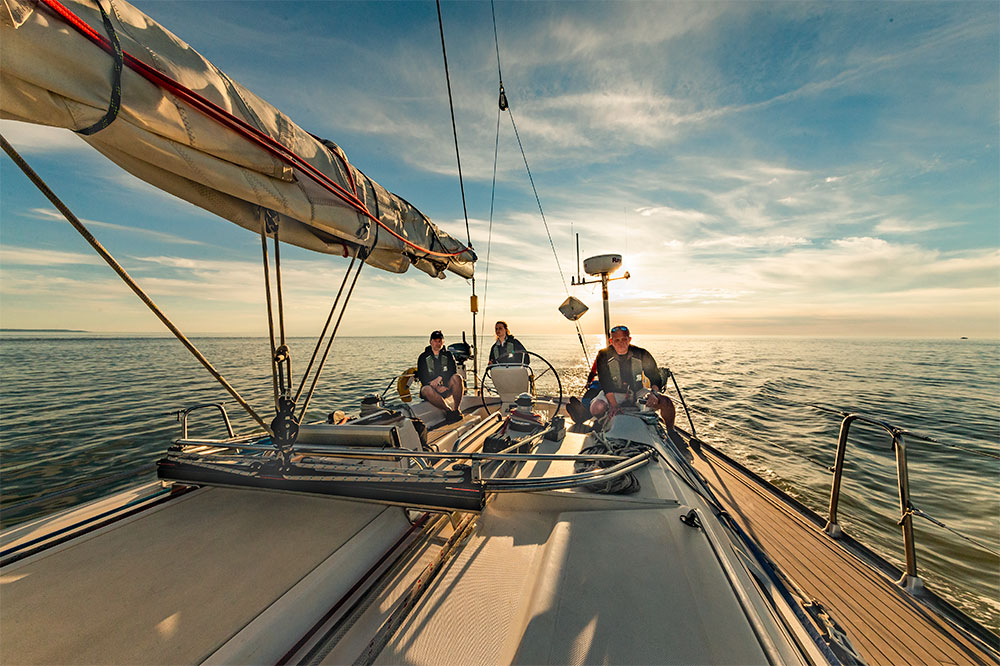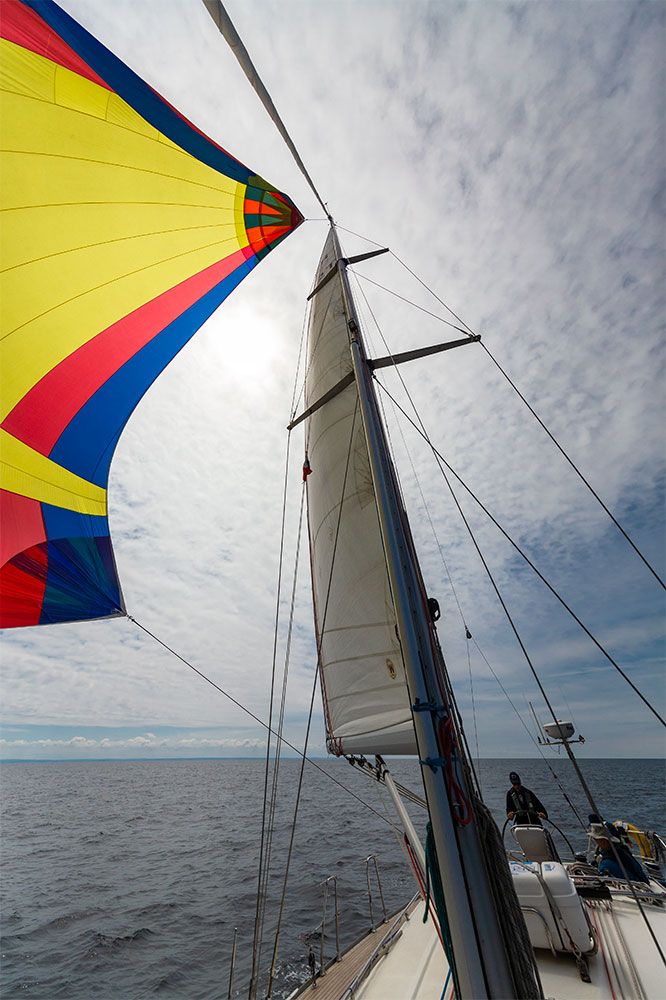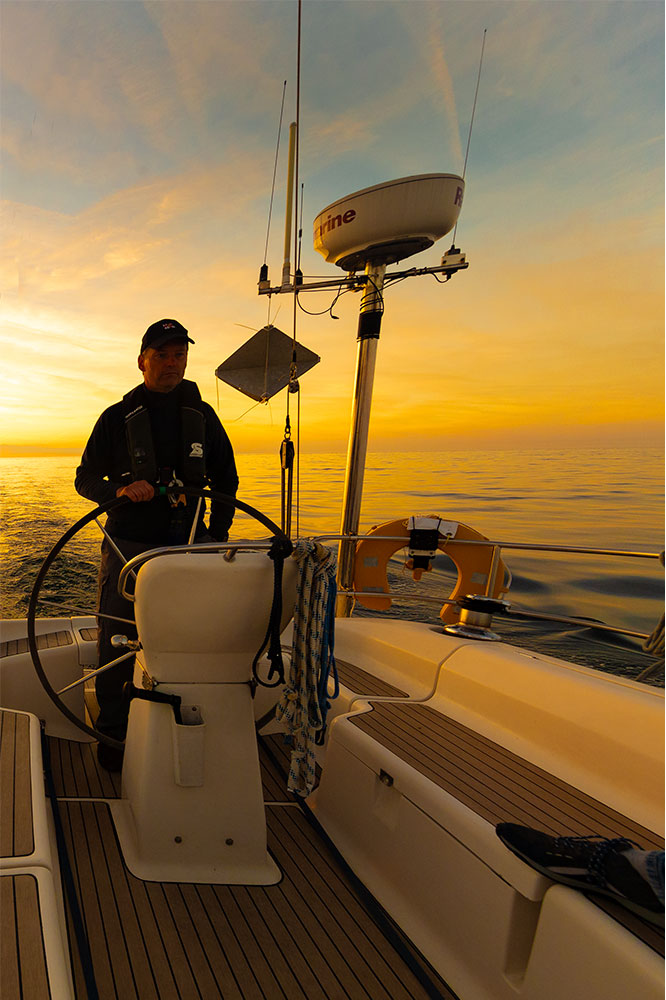 Length: 14.48 meters
Beam: 4.48 meters
Draft 2.1meterss
Displacement: 13,000 kg
Engine: Volvo MD22P 59HP Diesel
Diesel Fuel Tank: 230 Litres (51 gallons)
Water Tanks: two
230 liters and 360 liters
Anchor: 45 lb with 60 meters of 10mm chain