The Striated Caracara and The Crested Caracara
There are a small number of birds of prey species in the Falkland Islands. Two of the most commonly found of raptors are the two species of Caracara, the Striated Caracara and the Crested Caracara.
The Striated Caracara is globally threatened with an estimated world population of only a few thousand pairs, but it was a very common bird in the Falklands. In the past it was hunted because of its threat to farm animals. It is now protected worldwide and has an estimated population in the Falklands of between 500 and 1000 pairs. It is easy to find on many of the islands and it can be very tame and easy to photograph.
The Crested Cacara is not as numerous in the Falklands as the Striated Caracara but it is reasonably common in some areas and we saw it on two islands and on East Falkland. Globally it is a much more common bird than the Striated caracara and has a sizable range over a large geographic area that includes South America and the southern part of North America.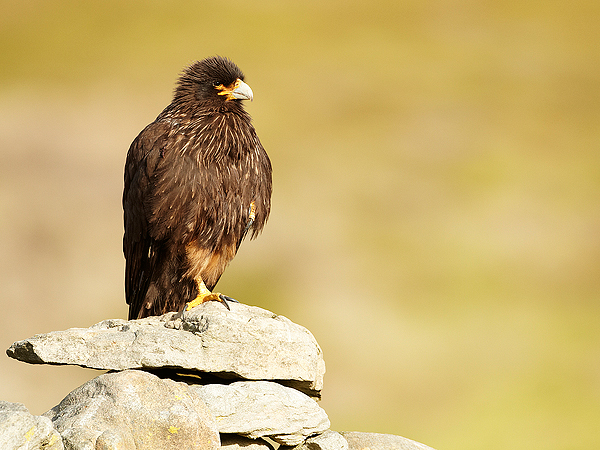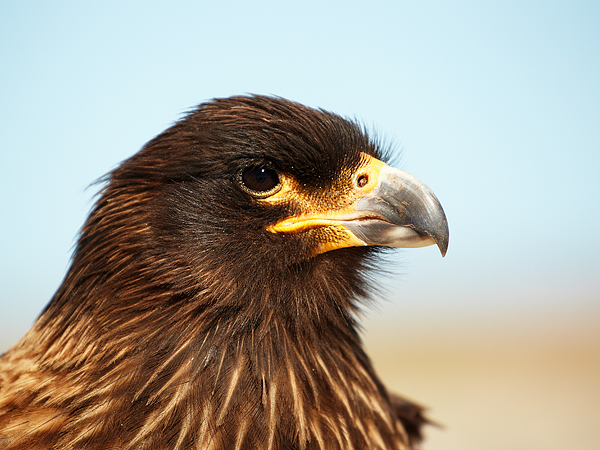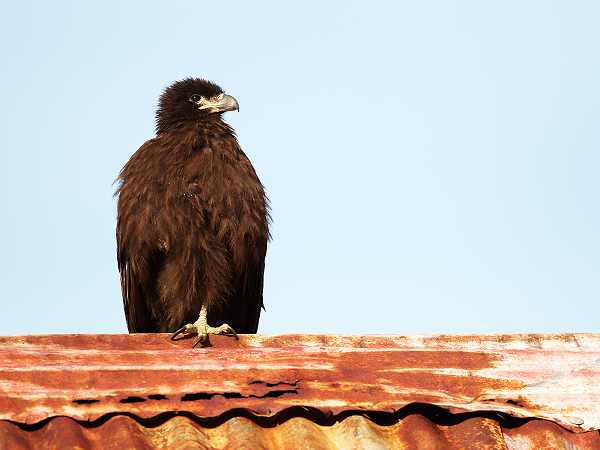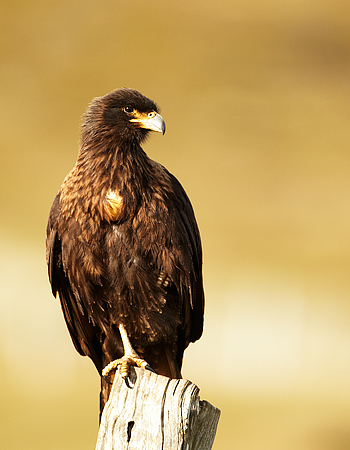 above is Striated Caracara and below the Crested Caracara