Dalmatian Pelicans
The Dalmatian Pelican is a big bird with quite a big geographic range which stretches a long way from the Dalmatian coast, indeed it is found across central Europe and as far East as China and India.
Pelicans are large birds and are one of the largest of the flying in the bird kingdom. They grow to 1.6 to 1.8 metres tall and has a huge wingspan which can reach 3.5 metres (over eleven feet) in length. This wingspan is similar in size to some of the Albatross species which are found gliding through the Southern Ocean.
Of the eight species of Pelican still living, the Brown Pelican is the smallest, and the Dalmatian Pelican is the largest. It's Diet is almost entirely fish, it eats over 2 Kg. of fish per day which can include quite a variety of species and sizes, it often catches and eats large fish of up to 50 cm in length. It is similar in size and appearance to the Australian Pelican which is slightly bigger in height but slight smaller in wingspan.
The numbers of Dalmatian Pelican is thought to be over 20,000 birds. This is however low compared to a century ago when it was estimated that there were several million. Unfortunately the population decline is due to the familiar tale of habitat loss and hunting. It is now protected in some countries in Europe and Northern Africa and nesting areas have been set up to try and improve numbers.
A good site to see the Dalmatian Pelican in good numbers on Lake Kerkini in Greece. This lake is close to the Bulgarian border has become a well known hotspot for photographing these birds in recent years. With a bit of patience images of them in all sorts of poses from portraits, close ups, feeding, to flying can be achieved.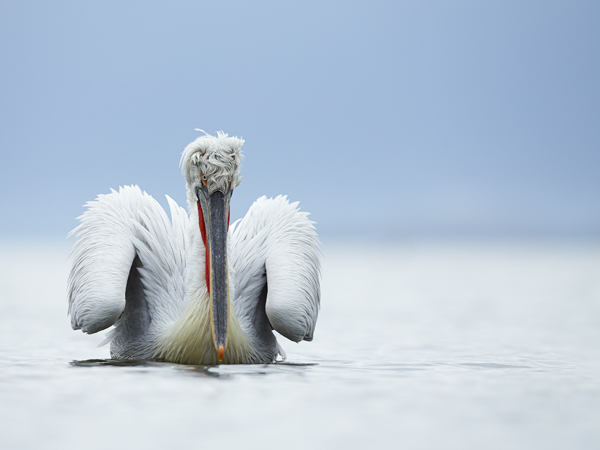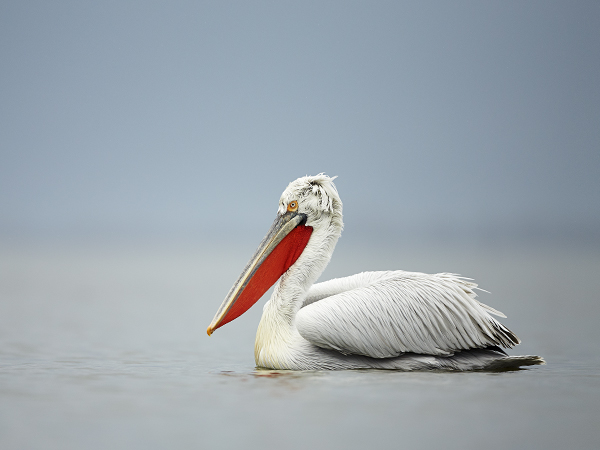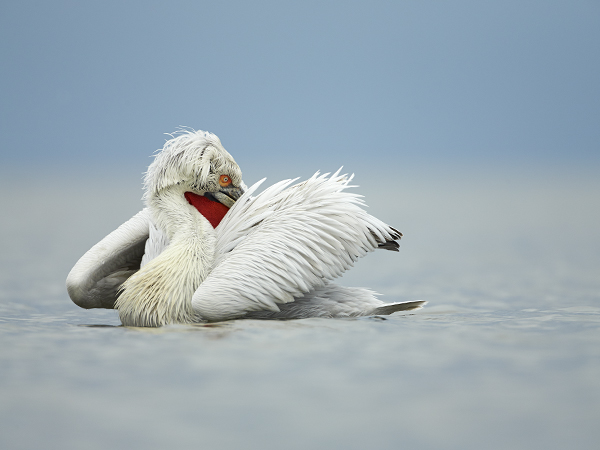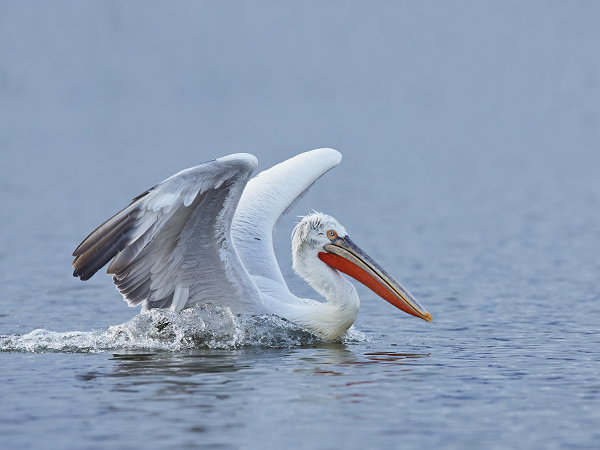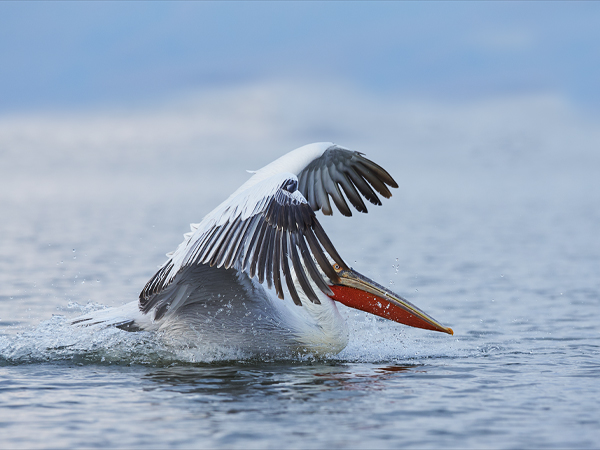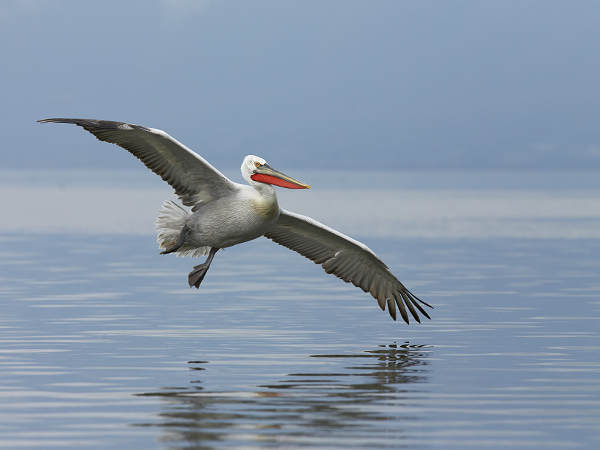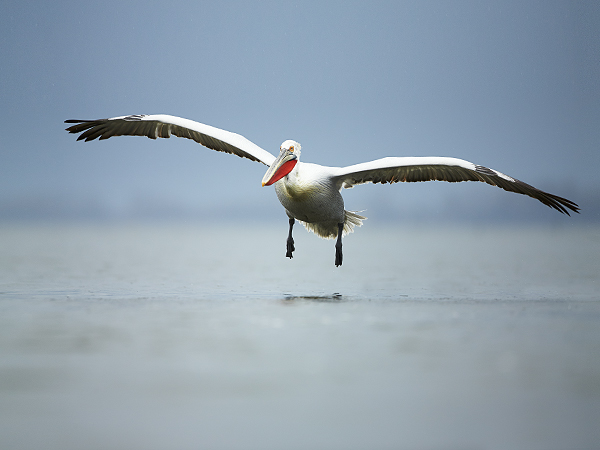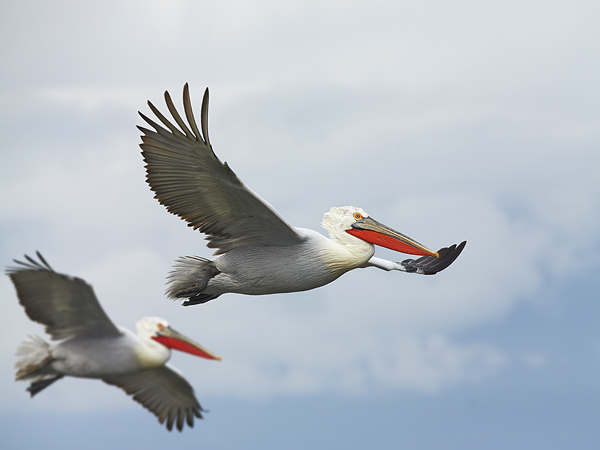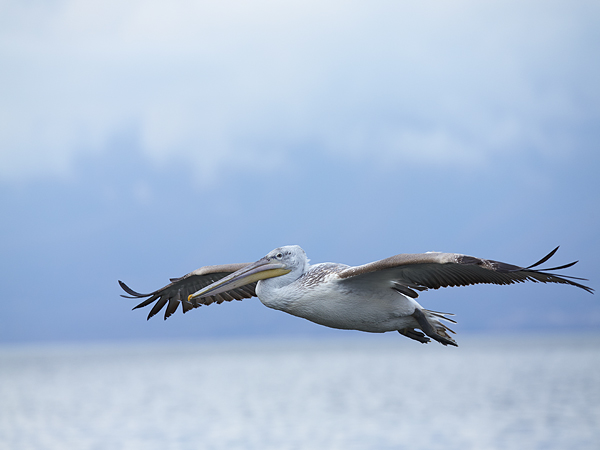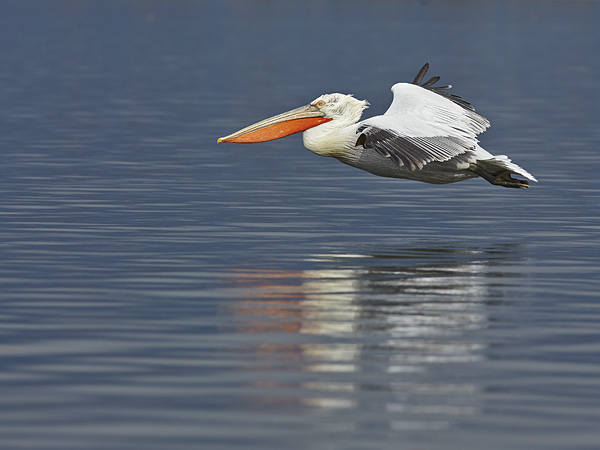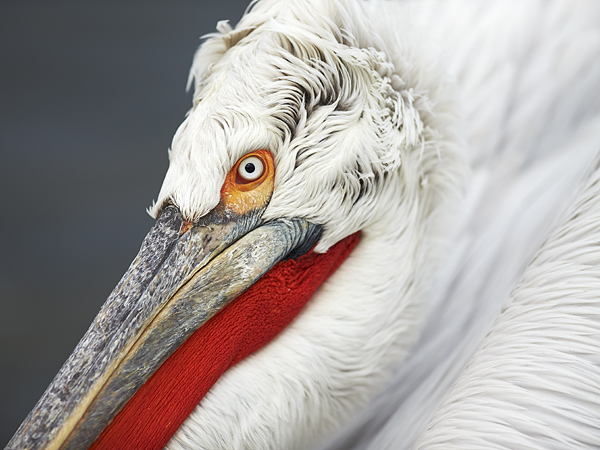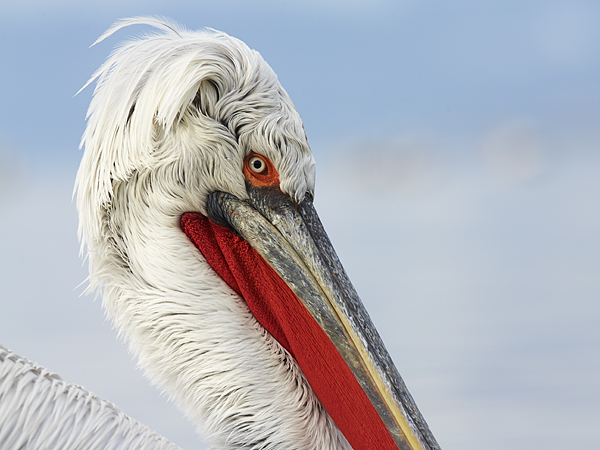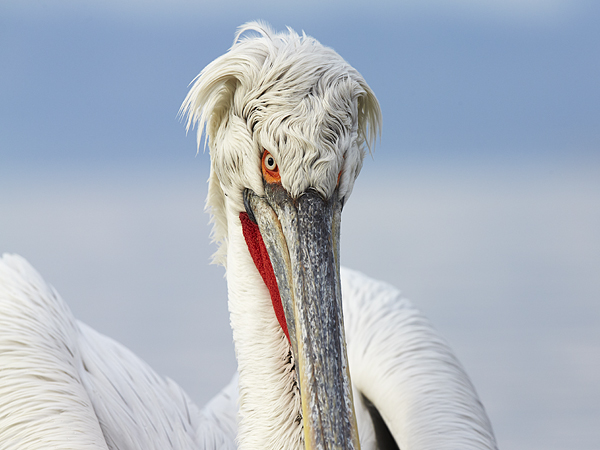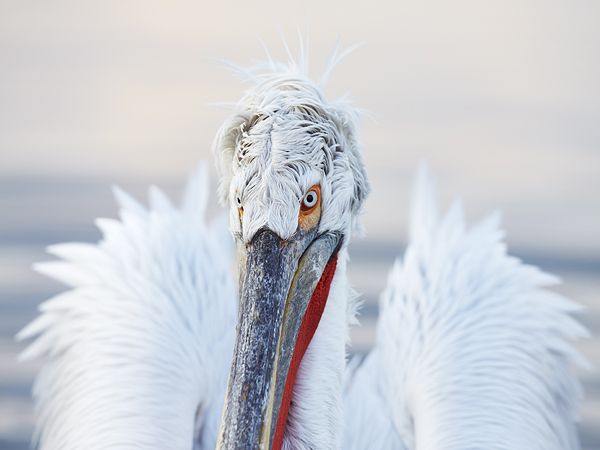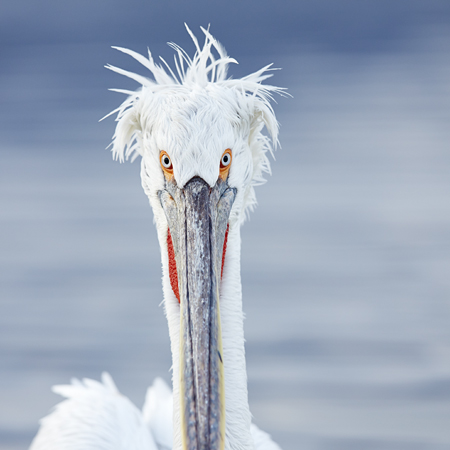 Lake Kirkini can be very photogenic with some spectacular backgrounds of snow capped mountains as a back drop. But we did not get this weather during our visit and the mountains were generally only barely visible. We did however get some snow and it was good fun taking images as the snow fell.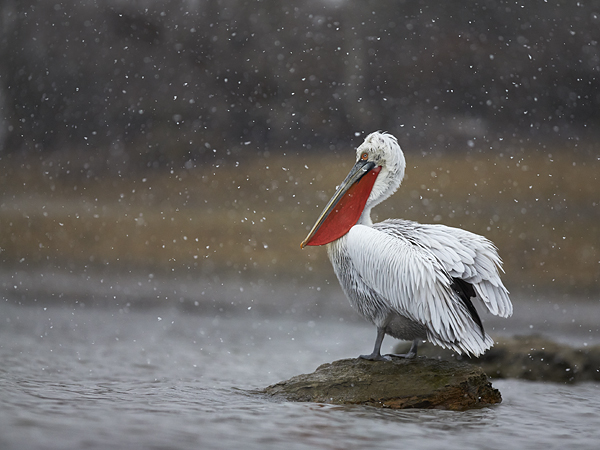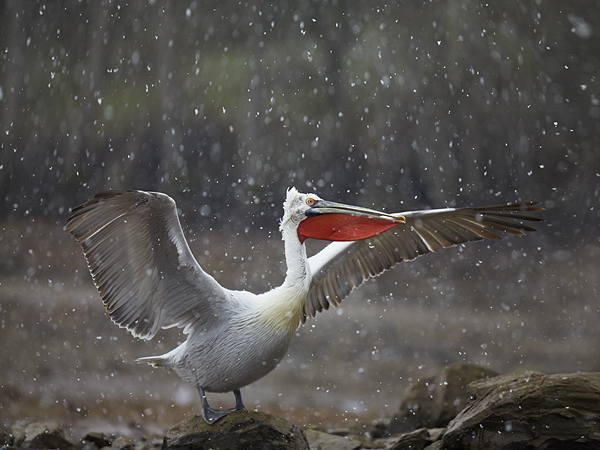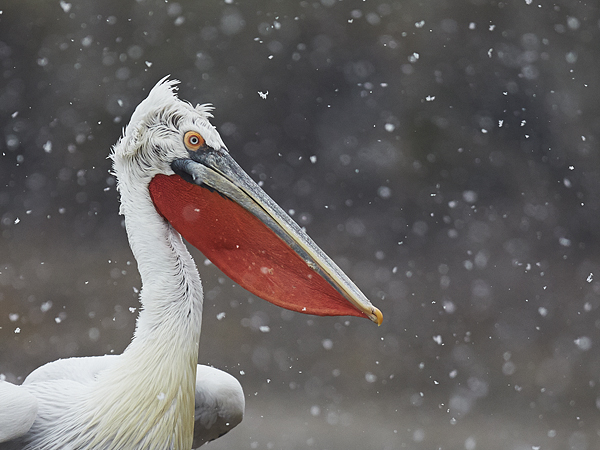 I took many thousand images of Dalmatian Pelicans in just two days, this is a small selection of them. They are a great bird that is great fun to photograph.