Capercaillie
Capercaille are the largest of the Grouse family and are found in many European countries including Spain, France, Italy, Scandinavia, and Russia. Considering the large size of the Capercaillie, males are between 70 and 90 cm tall, they are one of the harder of the resident British species to see. They are a shy and elusive bird, where prior knowledge is needed of exactly where to look. Both male and female Capercaillie can be seen outside of the breeding season in some of the oldest of the Caledonian pine woods of Scotland. Lone male, rouge birds occasionally become well known, an can attract quite large numbers of bird watchers and photographers. They are fully protected at the Lek as a schedule one species due to the fact they are very prone to disturbance.
They are a tricky subject to photograph and due to the potential for disturbance at the lek, a hide is a must and the photographer must be prepared to spend long periods spent inside the hide not to disturbing the birds in any way. I have been lucky enough to spend a great few days at Capercaillie Lek in Norway.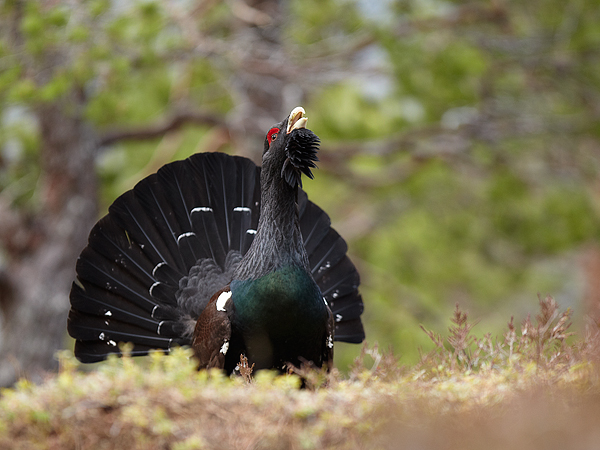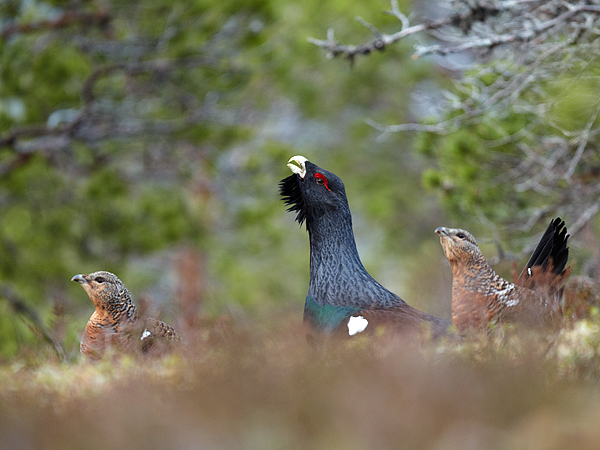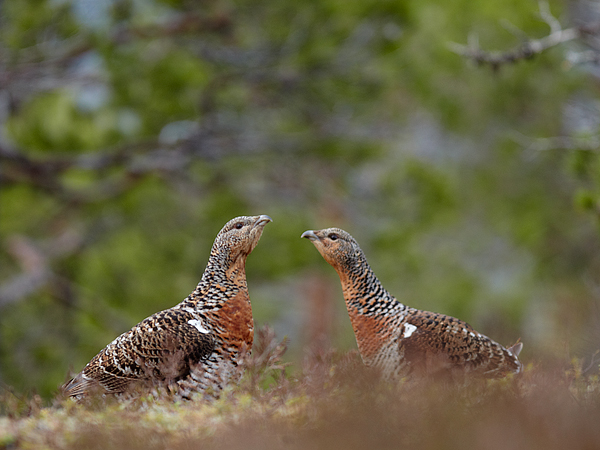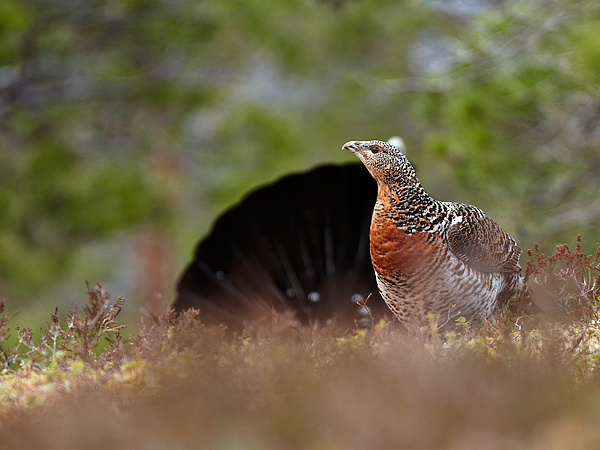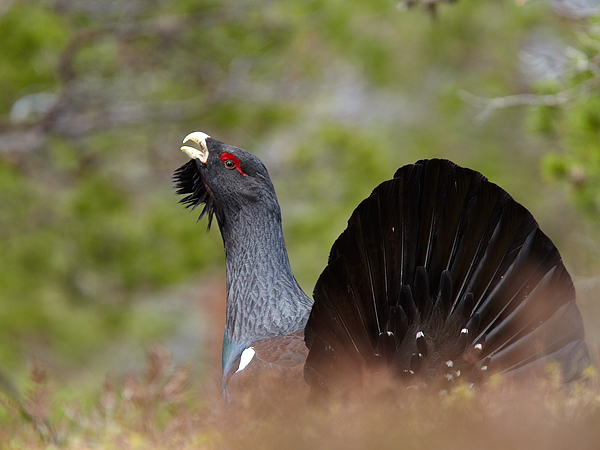 As well as photographing "Capper" at the lek, I have also been fortunate to photograph rougue male Cappers in both Scotland and Finland.