The Great Spotted Woodpecker
I am lucky, in that Great Spotted Woodpeckers are a regular visitor to my Leicestershire garden, where they can frequently be seen hanging from the nut feeders, occasionaly 3 or 4 birds can be seen at once. A few years ago, I was fortunate enough to be in a photography hide in Finland, where we saw 17 different birds at once a great sight.
Of the three species of British woodpecker, the Great Spotted is by far the most common, and its numbers far outweigh the combined numbers of both the Green and Lesser Spotted Woodpecker many times over. Indeed its numbers are on the increase and a recent study by the RSPB & the BTO indicate numbers have increased by over 350% since the 1970s. In my opinion a lot of this is due to the peanut feeders which many people put in their gardens during the winter period. They are a colourful and easily recognisable species which everyone who puts food out for the birds welcomes into their garden. The current British population is probably in excess of 50,000 pairs.
The Great Spotted Woodpecker can be seen over a large geographic area stretching from Portugal in the west through to Asia and the Pacific ocean. It is found as far south as Morocco and Tunisia and as far east as Japan, Korea, and China, and although these are at the far east of it's range it is a very common bird in some countries of Eastern Europe. the exact numbers globally are not known but it is thought to be between 15,000,000 and 250,000,000. It is similar in appearance to a few other woodpeckers particularly the White-backed, and the Syrian both of which have a much smaller geographic area.
As stated above, I am lucky to have both Great Spotted Woodpeckers visit my garden, the images below are from a very wide range including Finland, Hungry, as well as other parts of Britain and of course Leicestershire.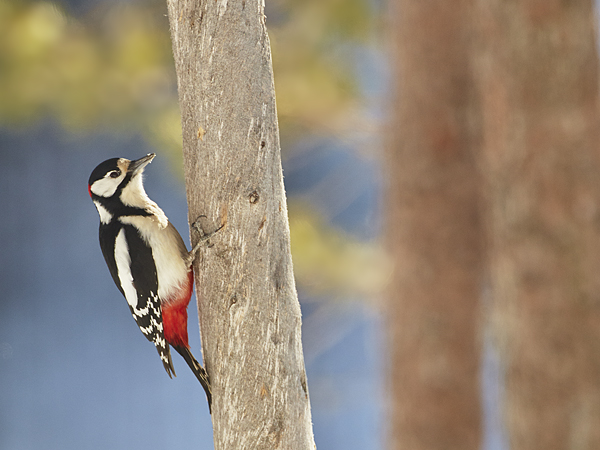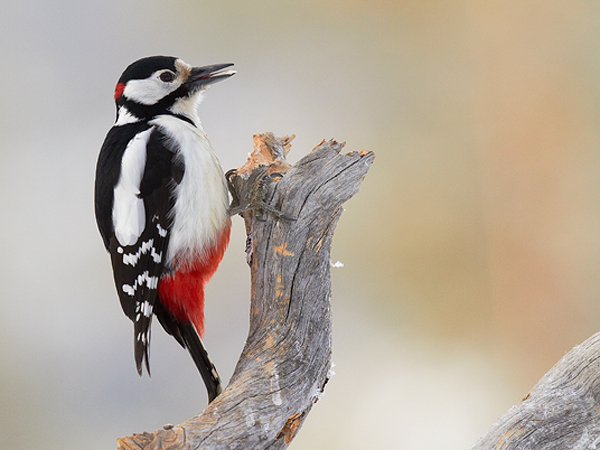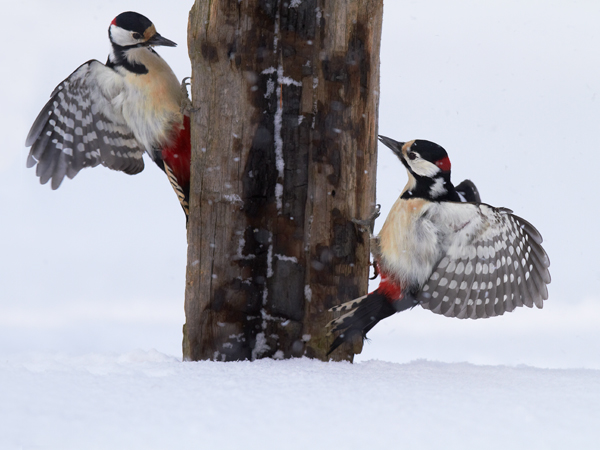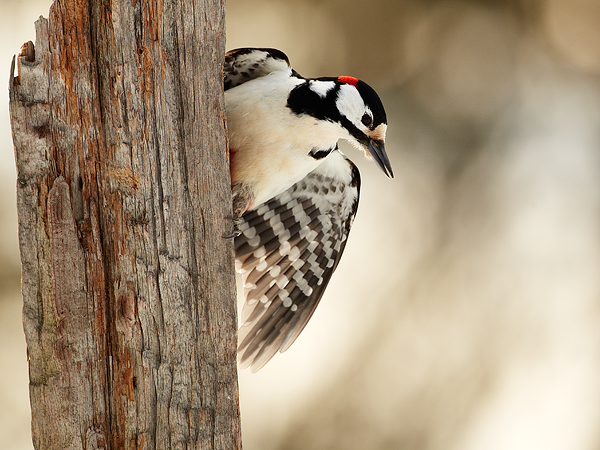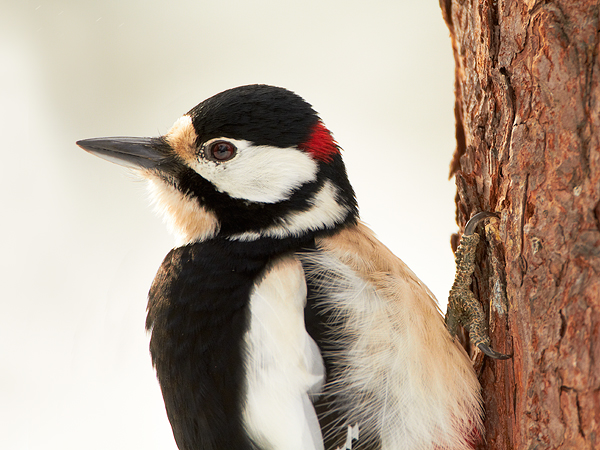 On one occasion whilst at a feeding station in Northern Finland while waiting for Black woodpeckers, Sib Jays, Golden Eagles, and other woodland species, we were lucky enough to see good numbers of Great Spotted Woodpecker all day. At one point I counted 17 different birds at the same time feeding amongst the trees.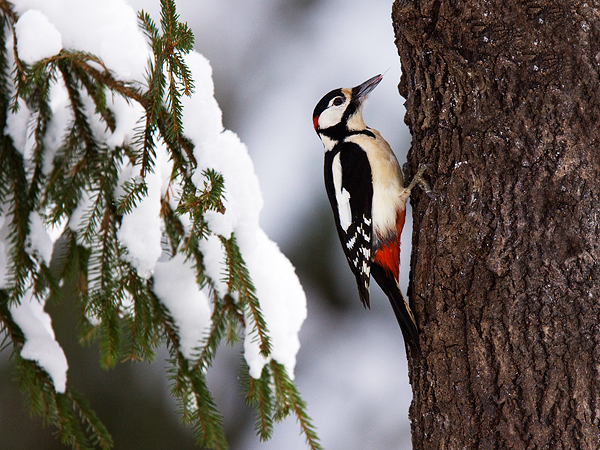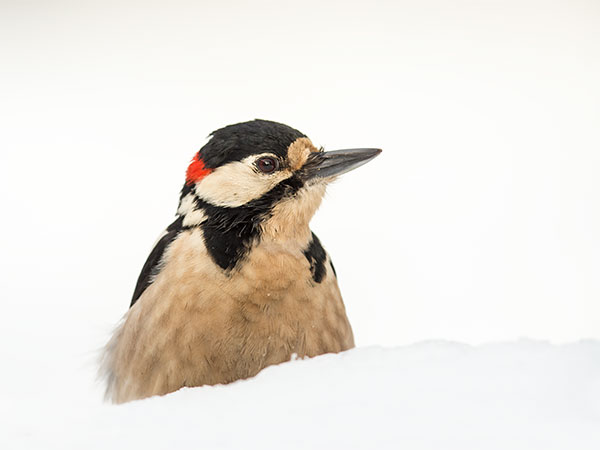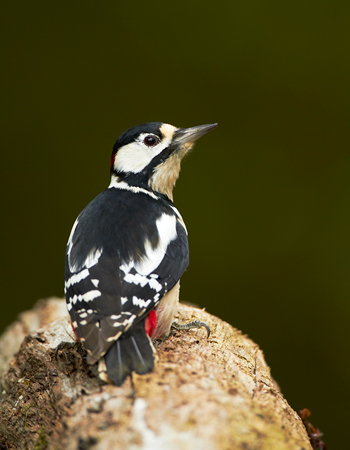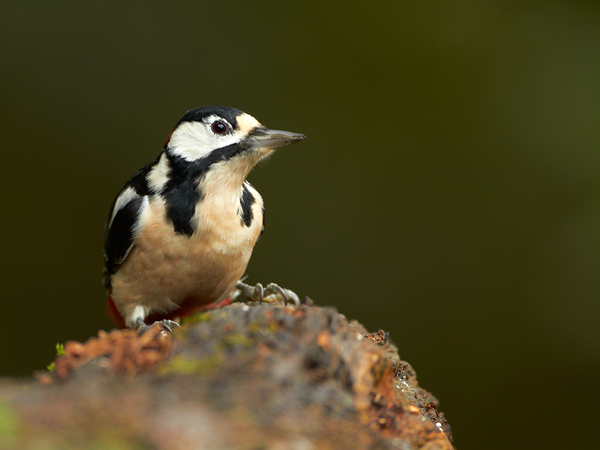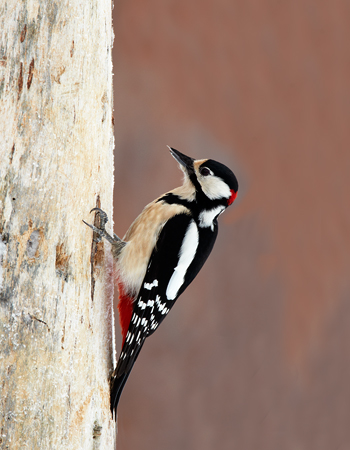 And now for something a bit different - not everyone will like it.
but its always interesting to listen to the sound of the drumming woodpecker, and its great to watch.
I wanted to try and show this movement and used a relatively slow shutter speed of 1 / 160 th of a second.