Siberian Winter Birds:
Pine Grosbeak, Siberian Tit, and Siberian Jay
Lapland is a great place for lots of different wildlife species, many animals and birds make their home here. Some of these are migrant visitors to Britain including many waders that breed in the northern tundra and spend their winter along the British and European coasts.
But there are a few Northern specialties that do not venture south. They are not regularly seen by many people and a visit to Northern Lapland offers a welcome change to photograph some unusual and colourful birds. In the summer they live and breed in the deep tundra forests, but in the winter they are more regularly seen as they search for food for their survival. As you will see from these images, it's well worth the effort making the journey north to find them.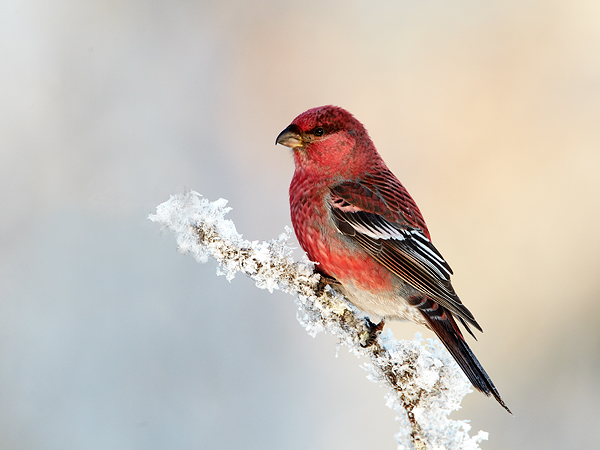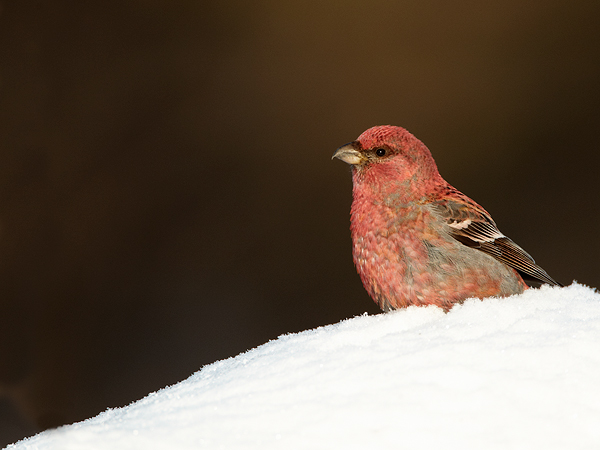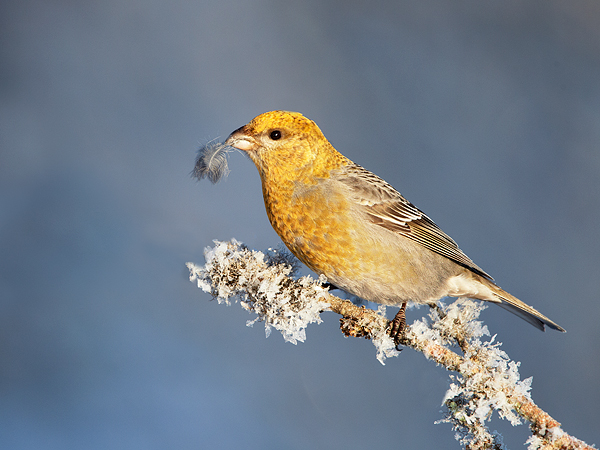 above Pine Grosbeak
below Siberian Jay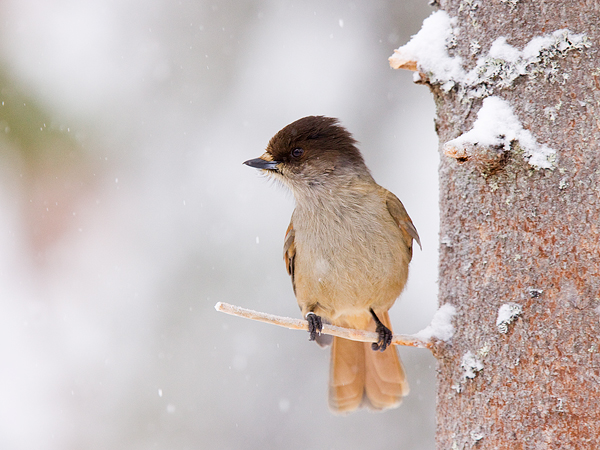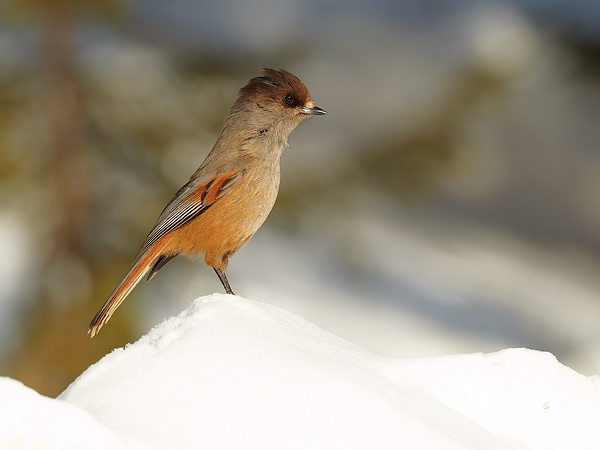 below Siberian Tit