Drone Photography Talks
Although there is a seperate few pages on this website giving details on my talks to camera clubs and other interested groups, I wanted to mention my drone photography talk in this my "Sky Phot" area of my website.
I guess it won't surprise many people that I have a new photography talk for 2022, and that it is called
"Britain By Drone"
A few of the images are shown on this page, and on other pages both on this website and my Instagram drone photography page. Allthough obviously the talk has many more images.
Please get in touch if you would like to discuss this (or any other of my talks)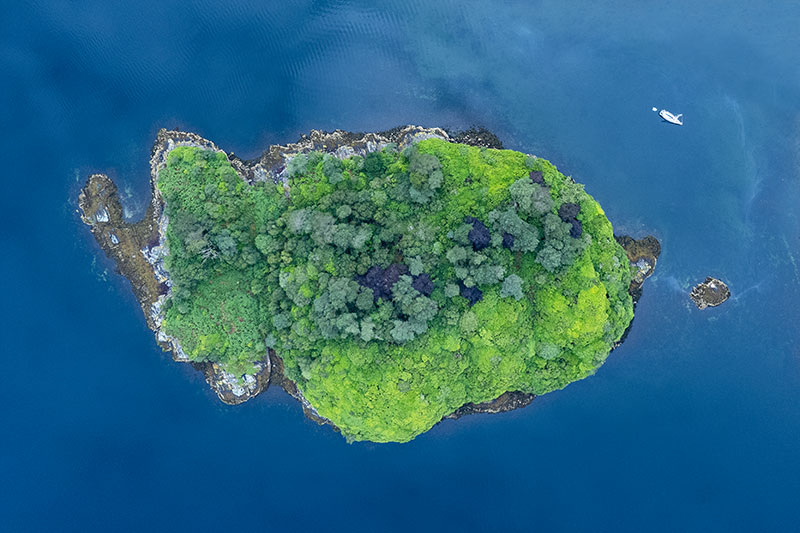 Above: Eilean Dhub island, Caladh Harbour, Kyles of Bute. A fairly recent image from my time sailing the waters of Scotland on the yacht Snow Bear. The ability to quickly pick up my drone and launch from the deck of the boat sometimes gives a very different and unexpoected perspective.
Below: The Flannan islands, which I visited in 2021, these very remote islands in the Hebrides are famous (perhaps I should say infamous) for the disappearance of the lighthouse keepers over a century ago shortly after the lighthouse was built. The mystry of their dissapearance still fasinates many writters and interested people over 100 years later.