Journey To The Arctic
Most of my talks are a collection of images that have been captured over many years. But as a result of my recent expedition north to the Arctic, I have put together a new talk based on my fantastic seven week journey from Northern Norway up to Svalbard and beyond. The boat continued north and we eneded up visting the frozen pack ice just over 400 miles from the North Pole.
In total, the shutter was pressed over 38,000 times which lead to an external hard drive full of images to sort upon my return.
Below is some of these images that have all made it as far as my website, my 2018 blog, my social media pages, and into my new talk "A Journey To The Artic"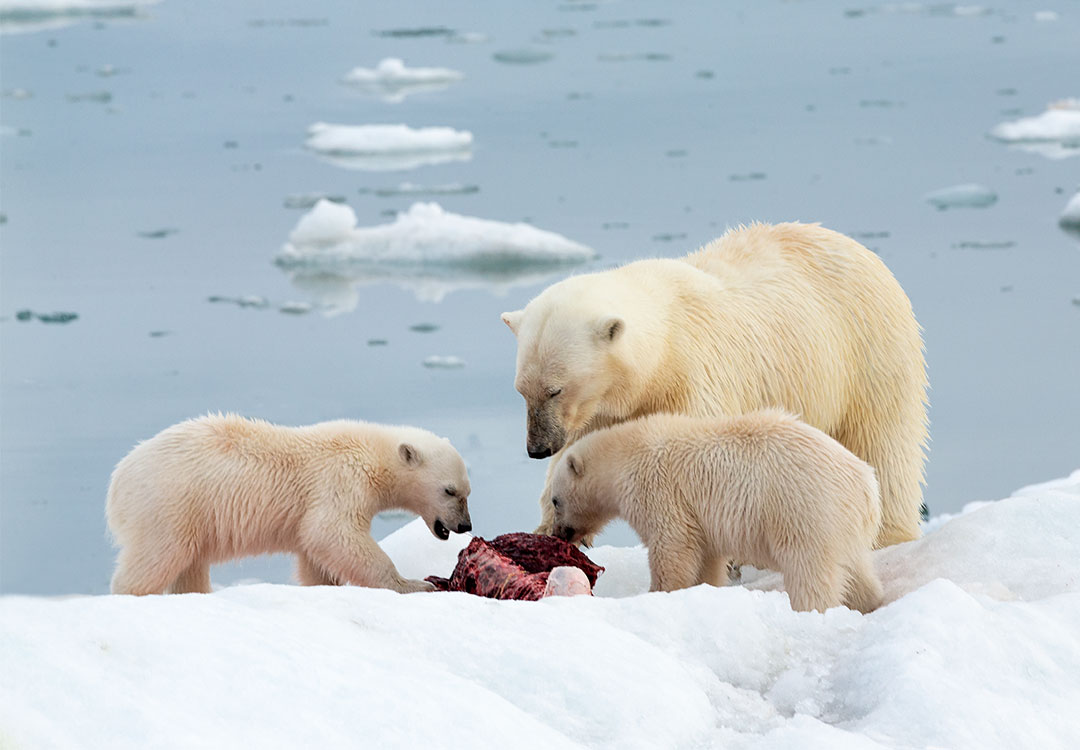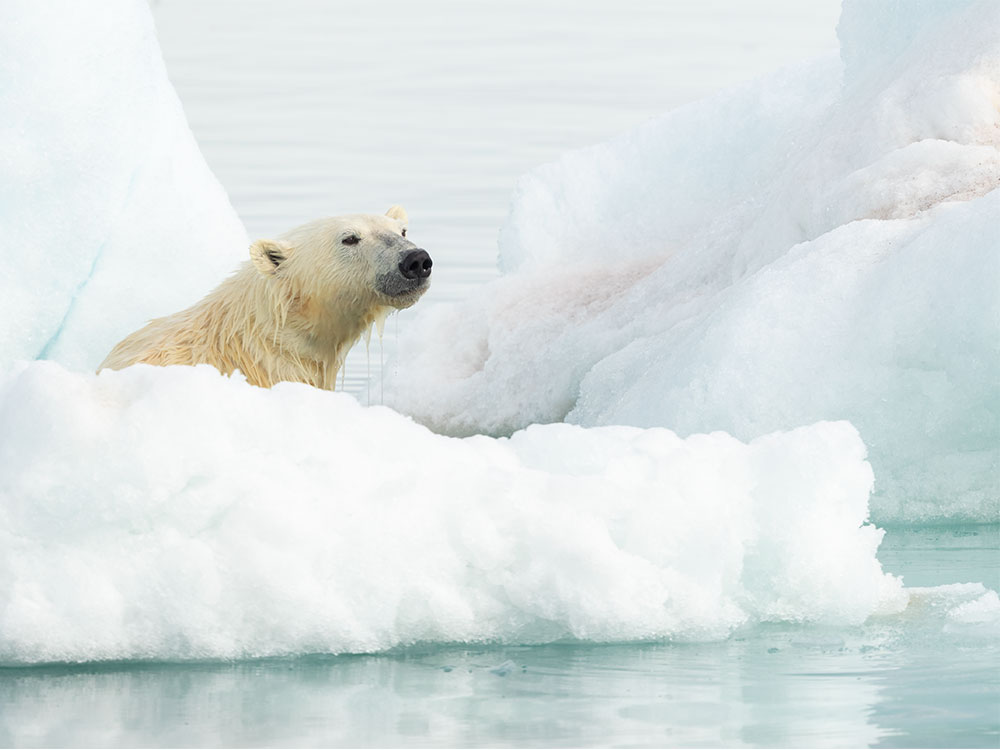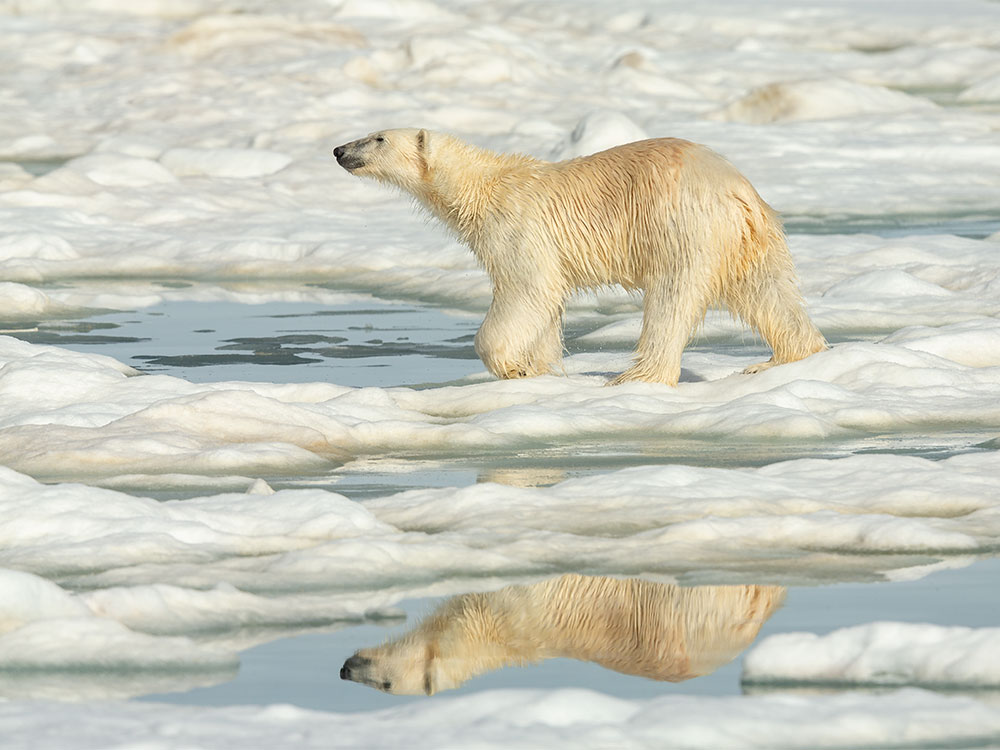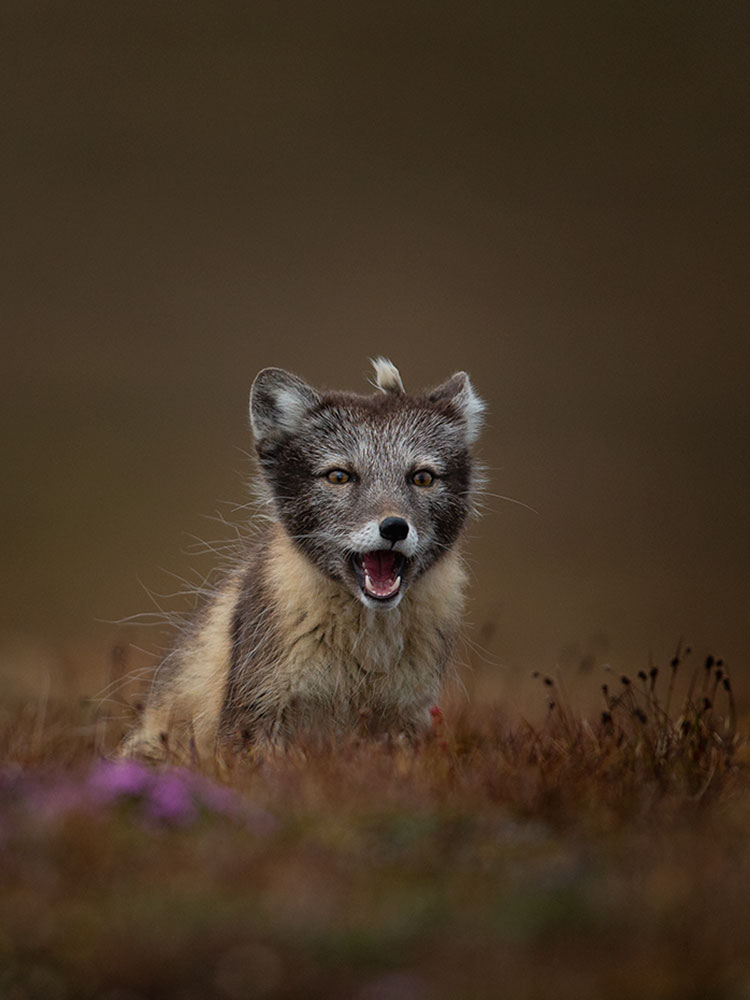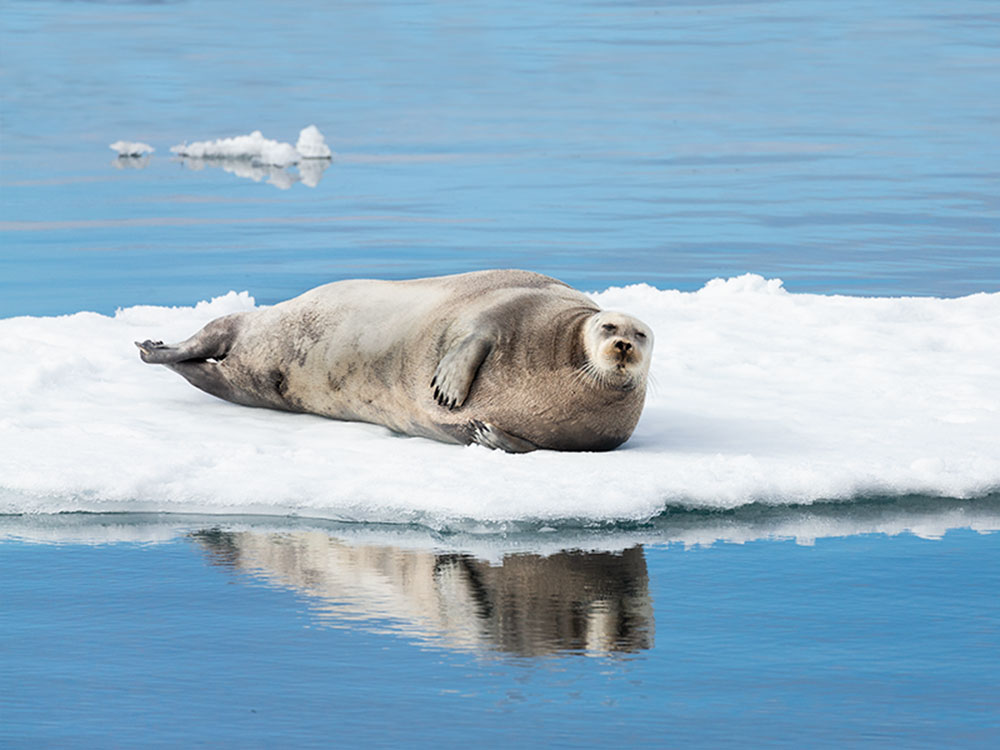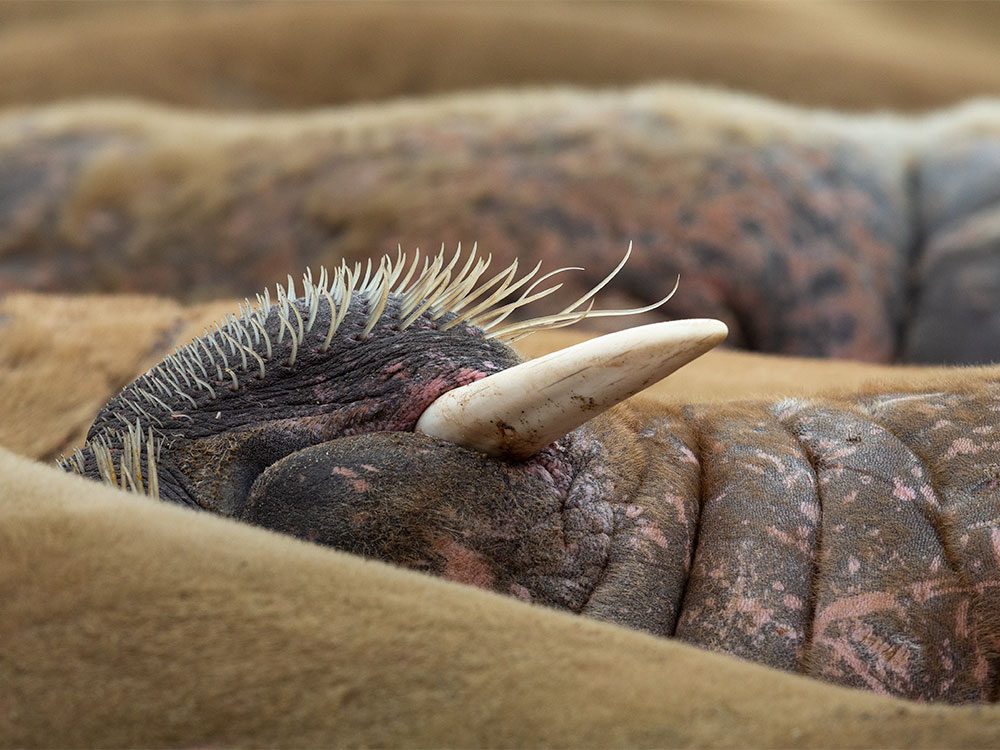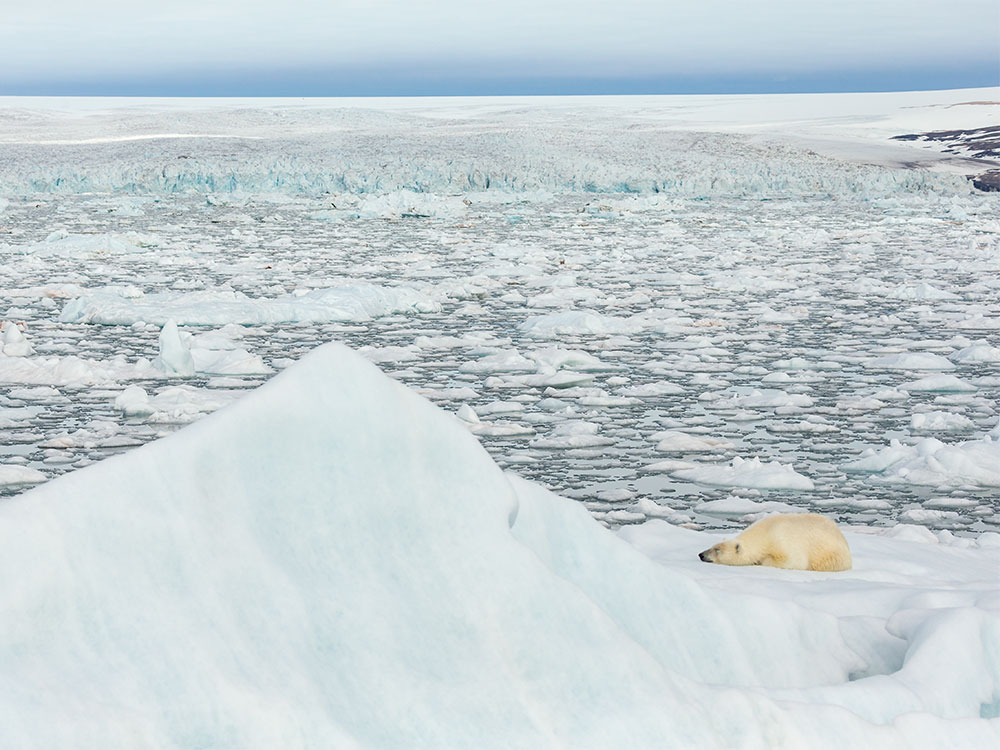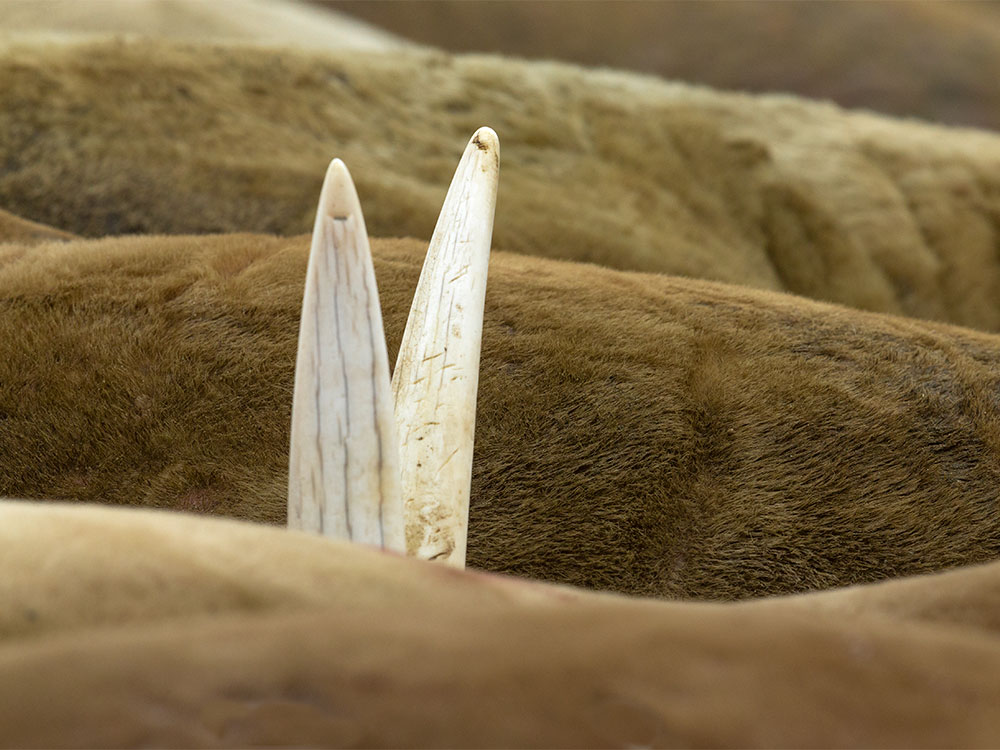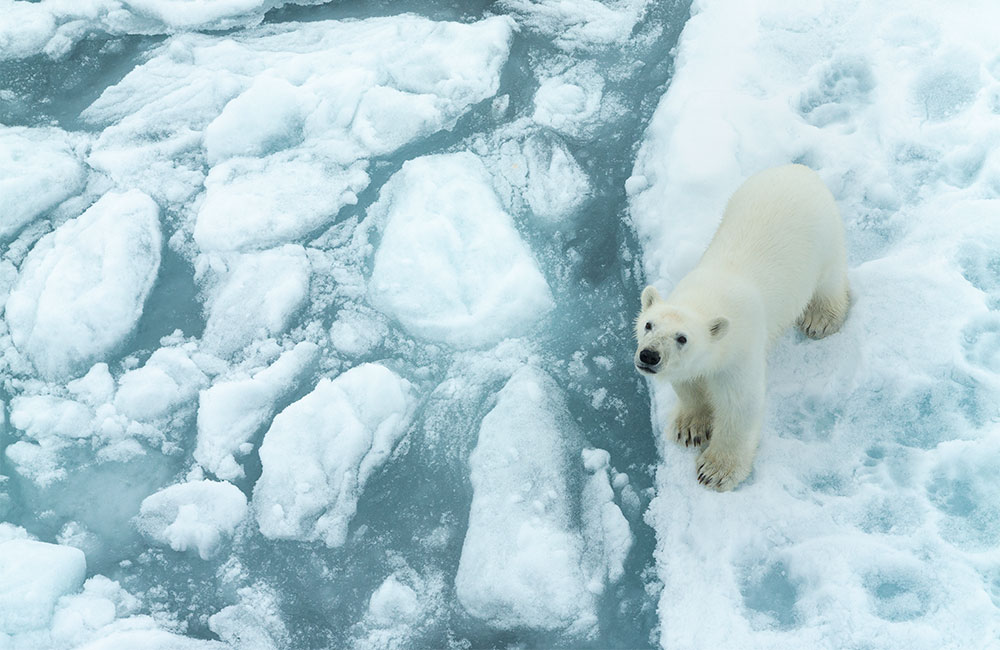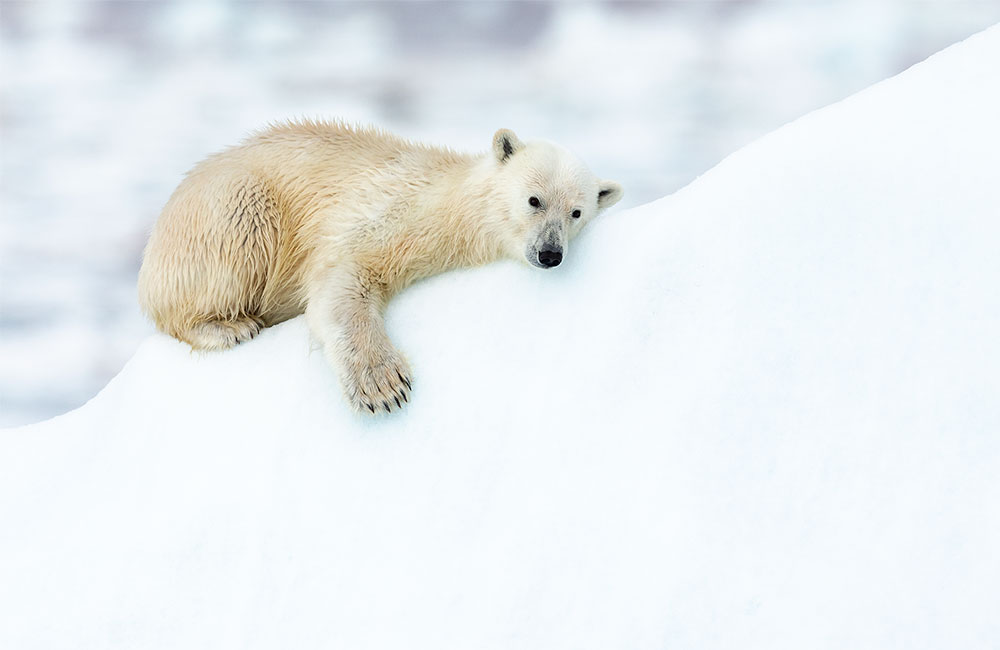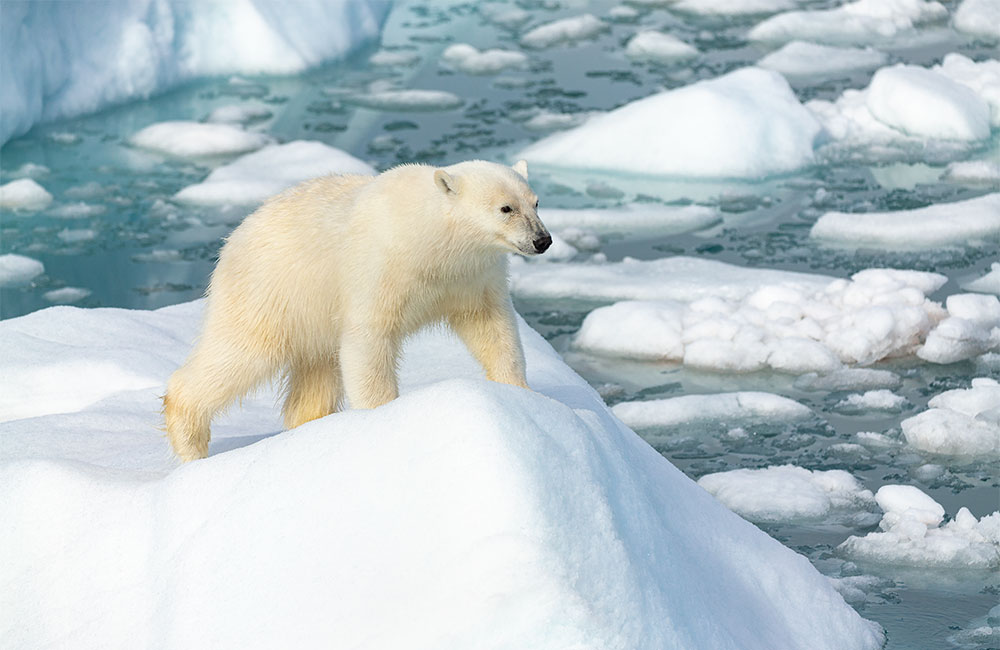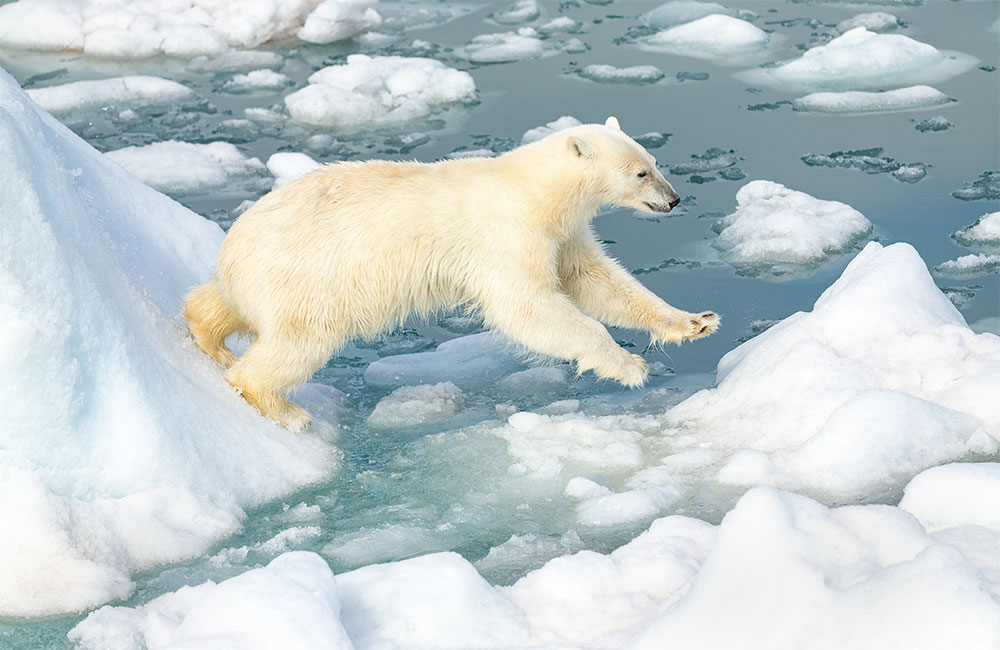 Who can not love them?
particuarly when there is a mother and two cubs.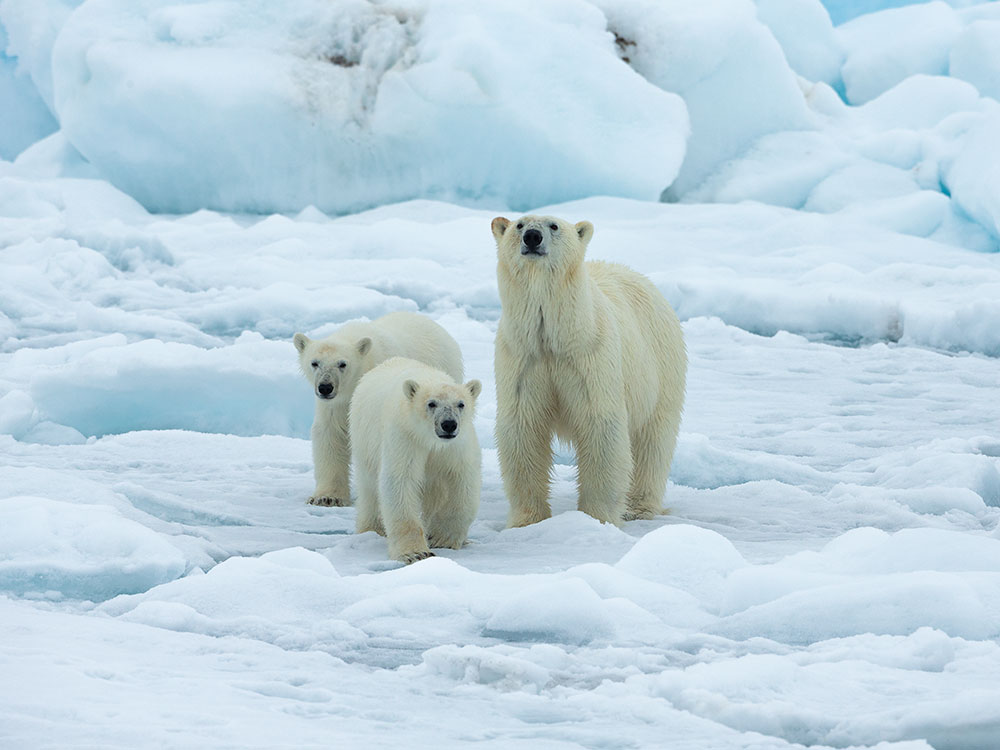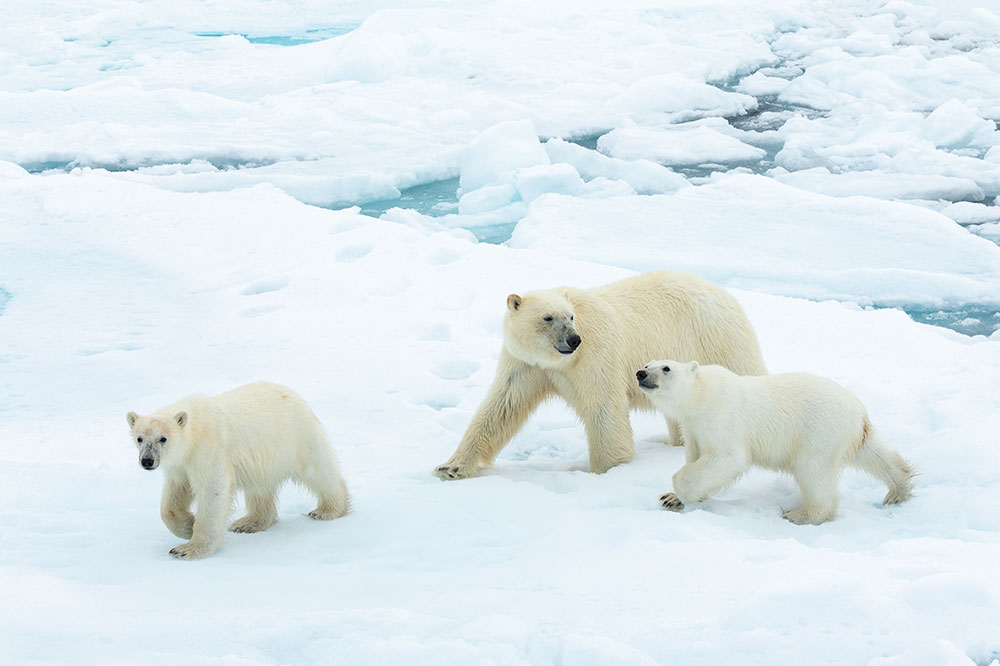 ---
The boat that we used for this journey was the Havsel, which is itself a very famous fishing boat, and i explain why this boat was chosen and what life was like spending 48 nights afloat.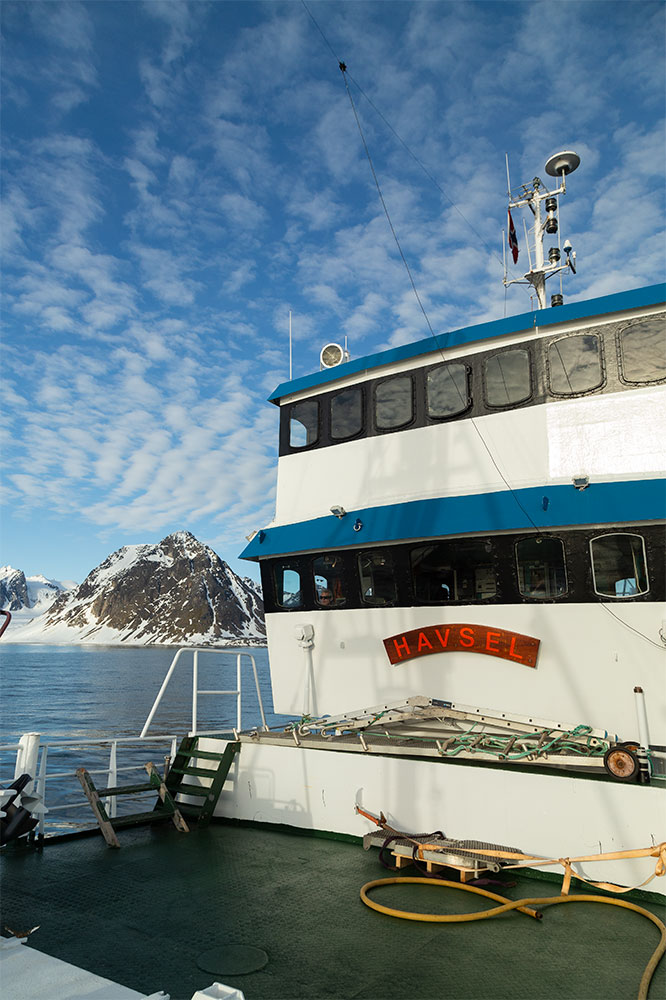 My jouney to the artic was onboard a boat named "The HavseL" which was built at Kalvereid in Norway back in 2004. The ownership transfered in 2004 to its current owner which is Bjorne who has used it for a number of uses over the past 14 years including hunting, fishing, support for film crew, support for offshore oil riggs, and now in 2018 for a photography trip arround Svalbard looking for wildlife amoungst the ice.
The Havsel is 33 metres long and has a draft of just 3 metres which gives it lots of opputunity to move easily amoung the ice and narrow channels that are found arround Svalbard. It weight was 300 tones, but this was quickly added to with fuel and water, let alone the vast ammount of camera gear that our party had onboard.
It carries 75 tones (75,000 litres) of fuel which gives it a great range, and during the seven weeks I was aboard we covered over 4000 miles, allthough Bjorne did mention that it uses about 80 litres of fuel per hour while cruising.
it has three water tanks which hold over 12 tons of fresh water. It also has the ability to make 2 tones of water per day from sea water (but this did not work well, and limmits the ammount of time away before refiiling with water). However the 12 tons can accomadate the 16 people onboard for two weejks provided that people donmt have showers every single day!!!
The Havsel could accomadate a totalk of 16 people in a total of 8 cabins. There is a crew of four which consisted of the captain and the mate who did most of the navigation and driving of the boat. There were also two other crew who did the cooking and cleaning.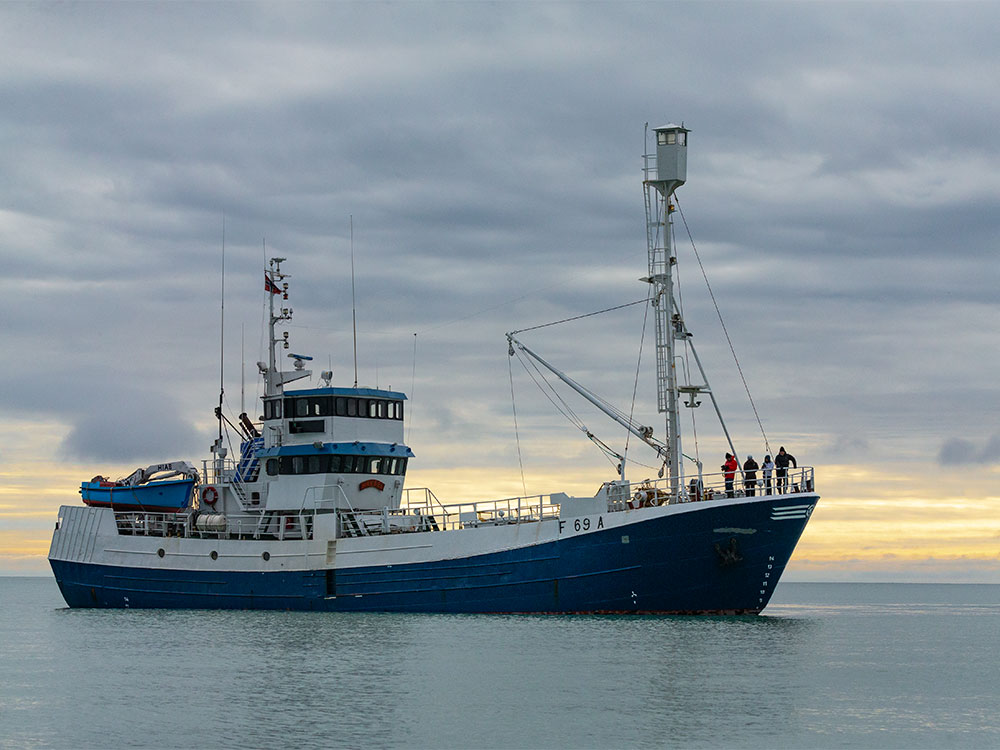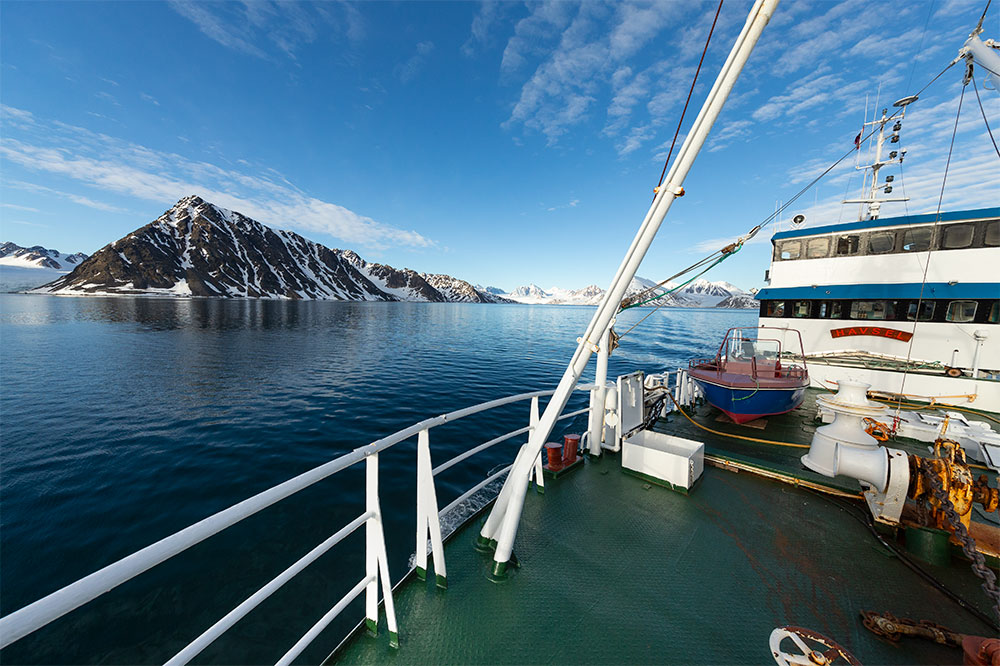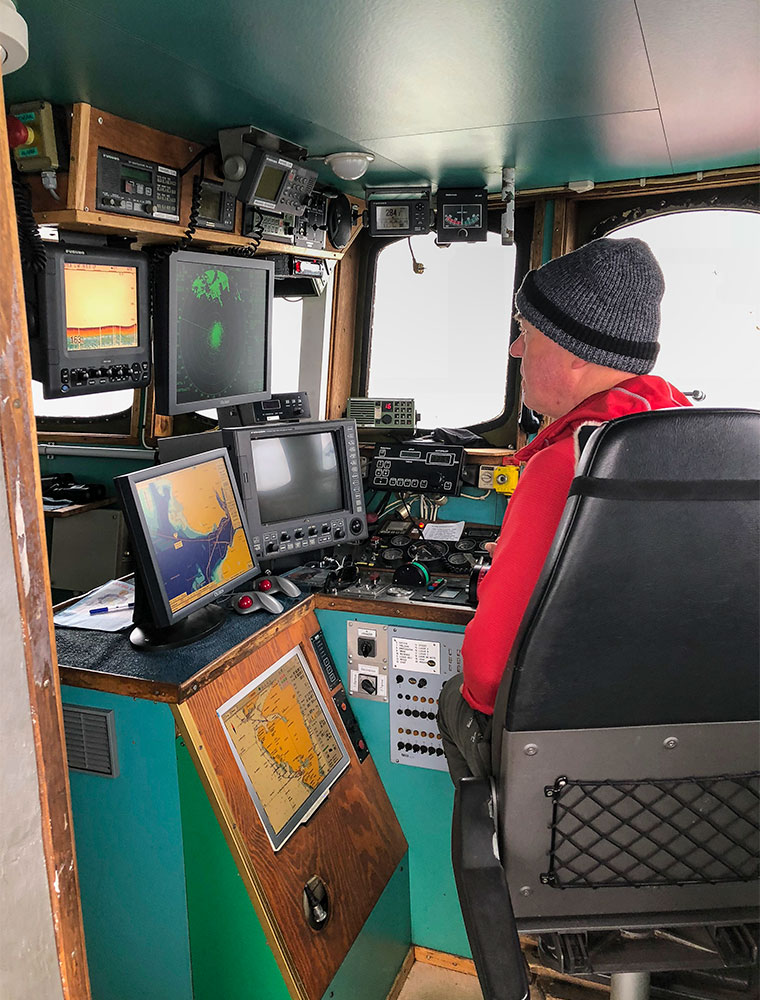 No guesses for identifing who is driving the Havsel in the photo above.
The boat below, was a "Buster" which is one of the launches which we had onboard which were lifted over the side by winch on the occasions that we went ashore. There were two aboard, they each had an outboard motor and there were perfect.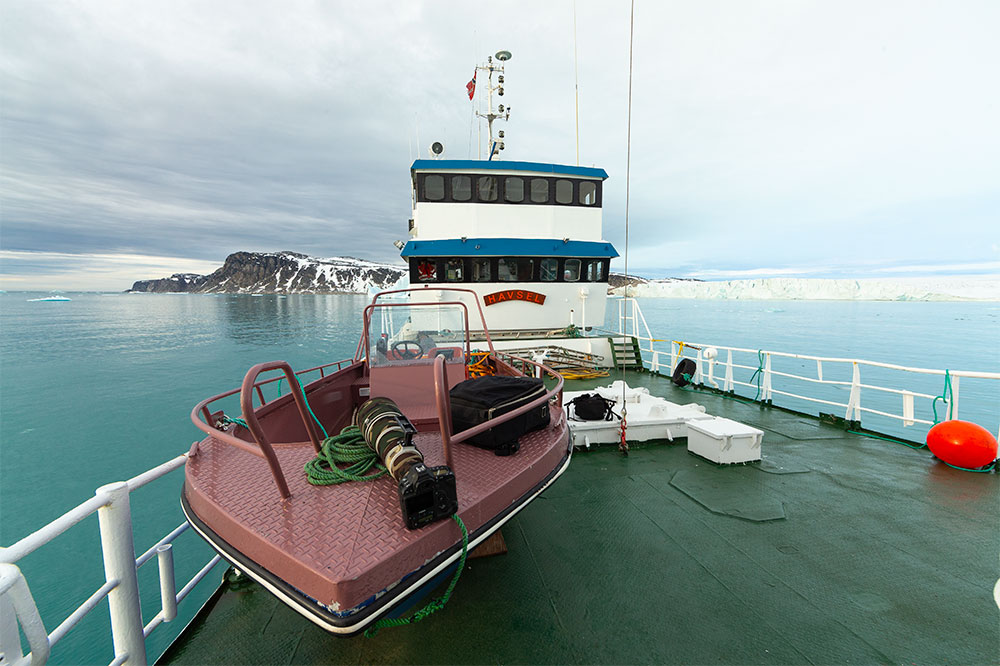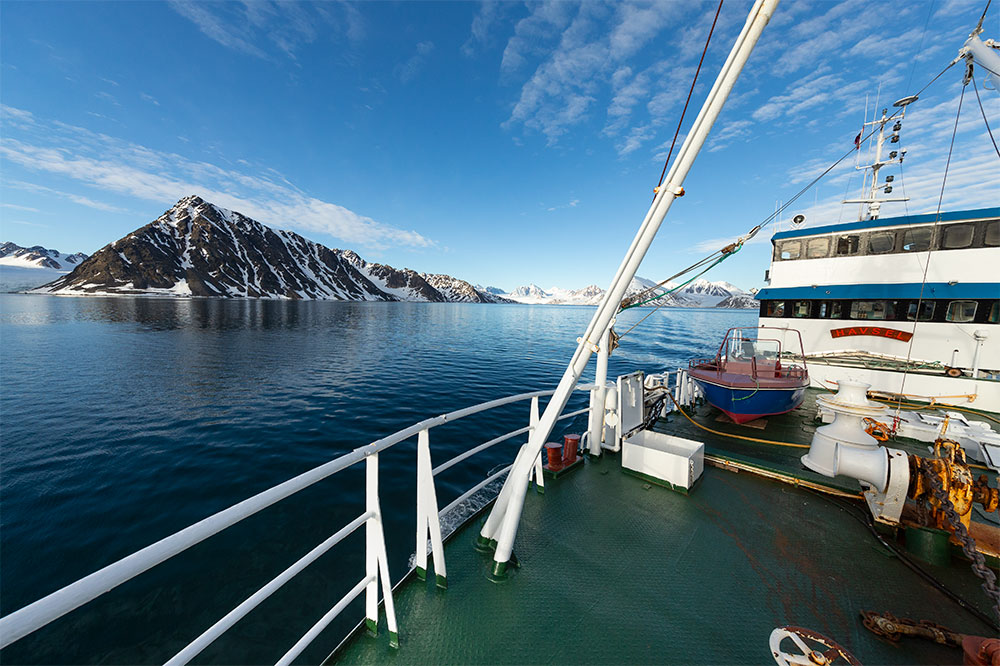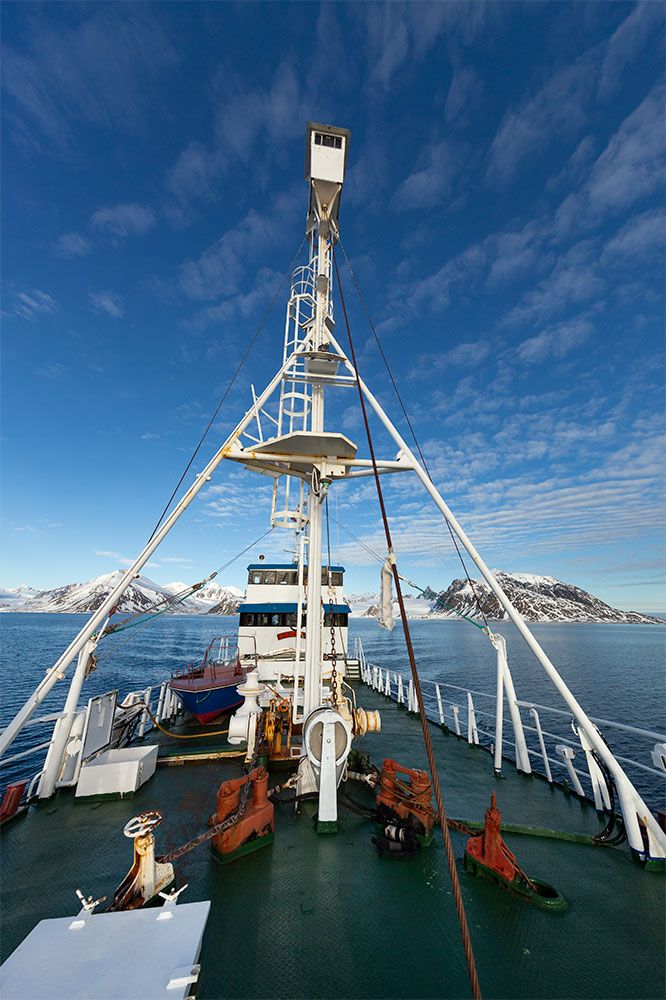 The advantages of ascending the 17 metres to the crows nest was worthwile because of the different perspect the view offered of the boat. But it gave the added advantage of giving a clearer and longer view as seen in the image below.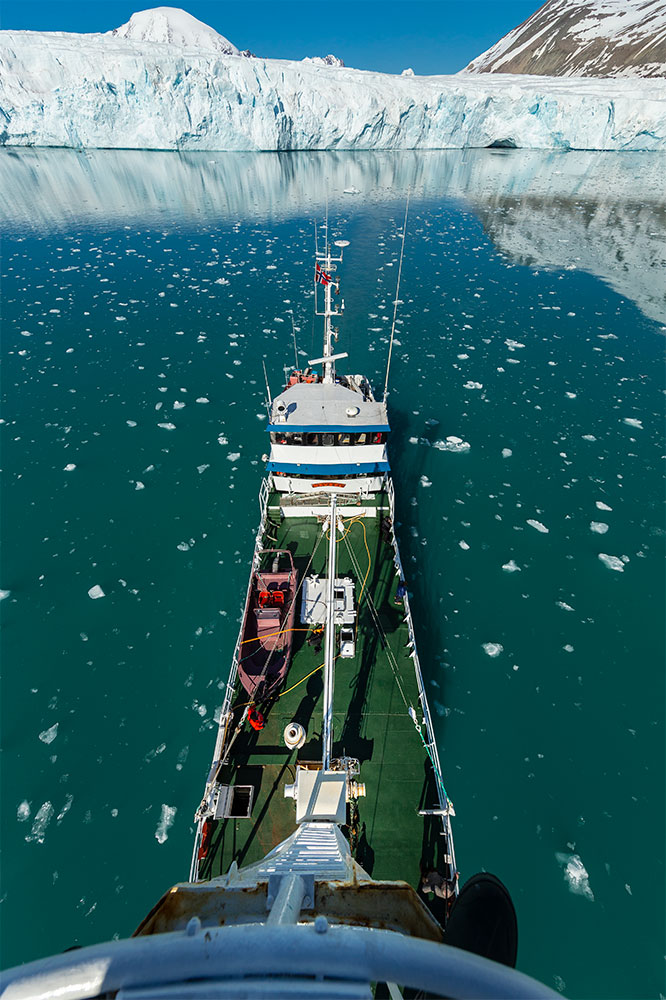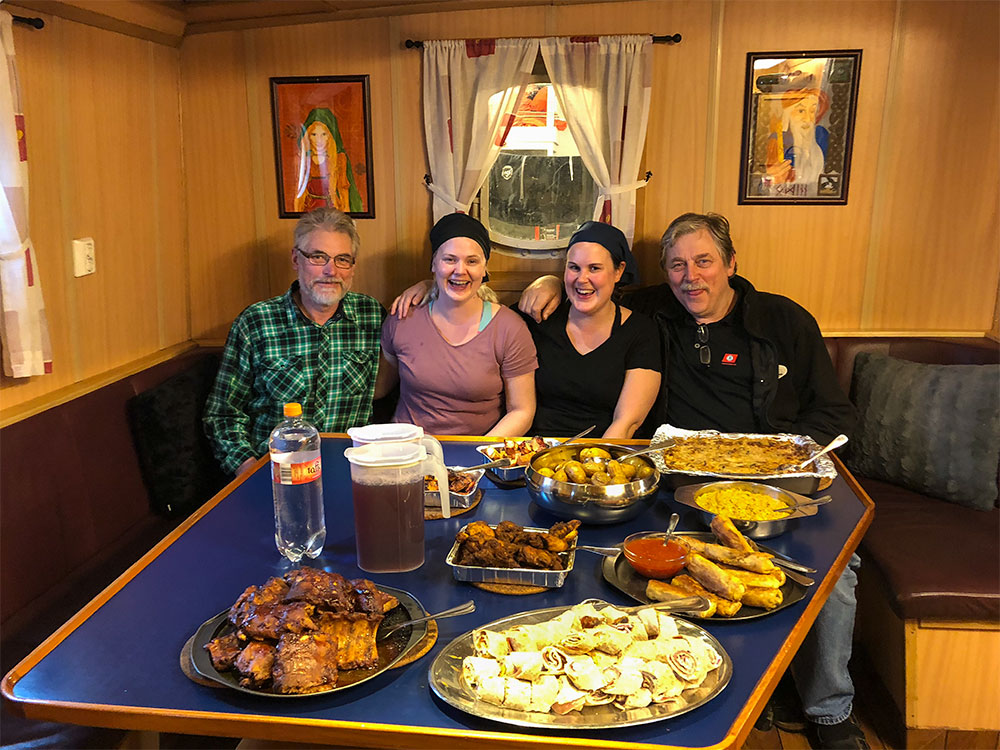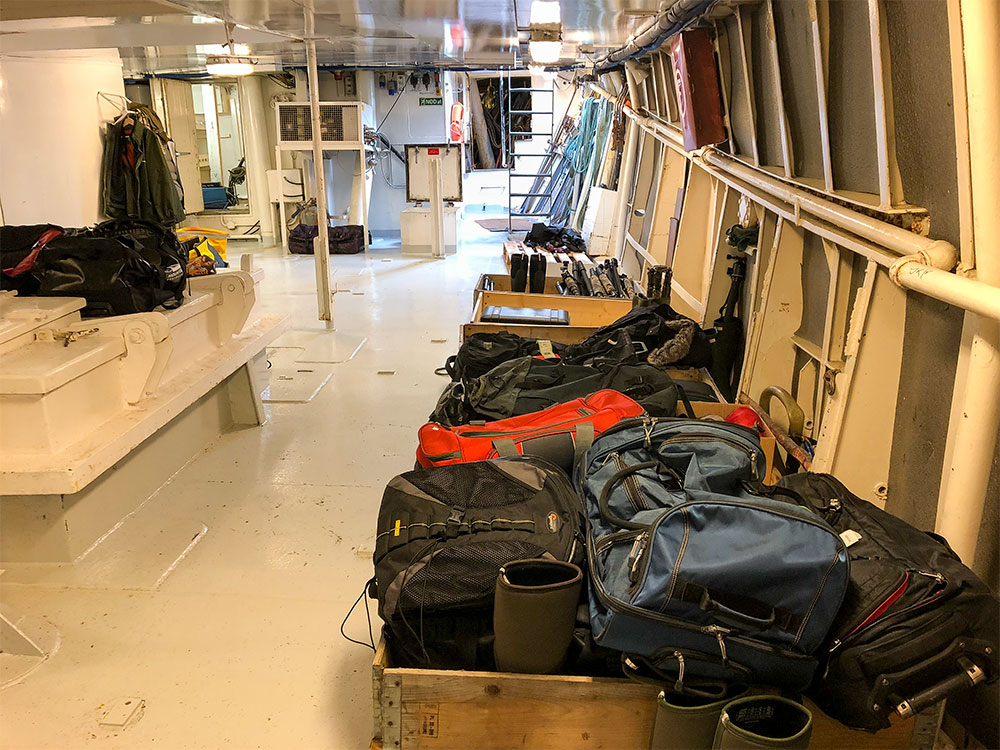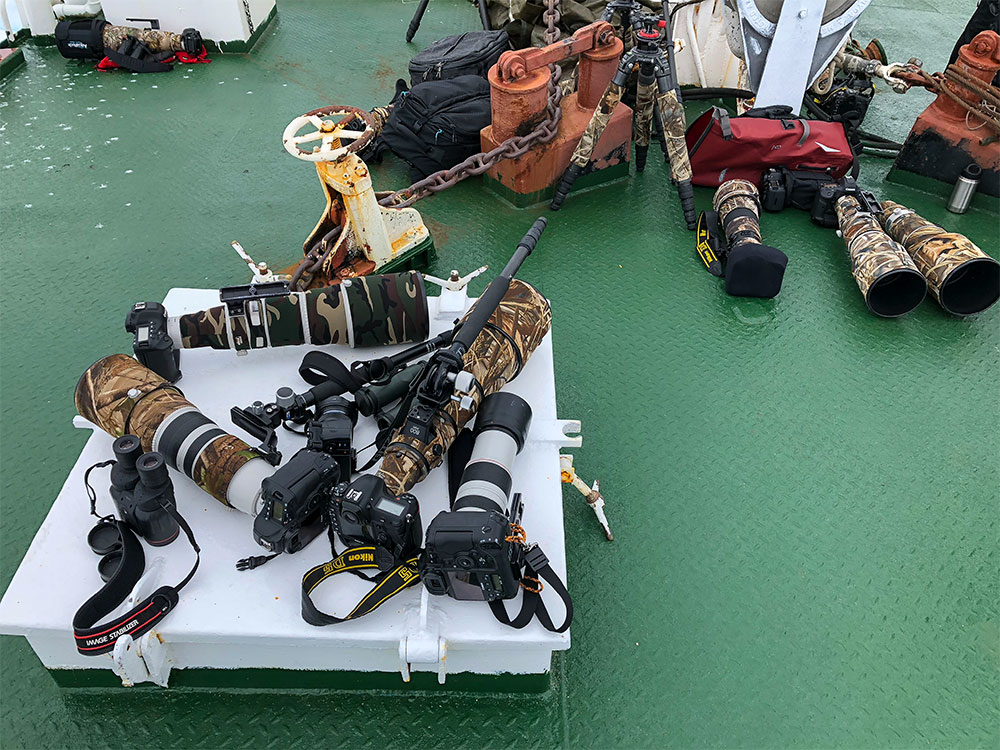 ---
The wildlife was simply amazing.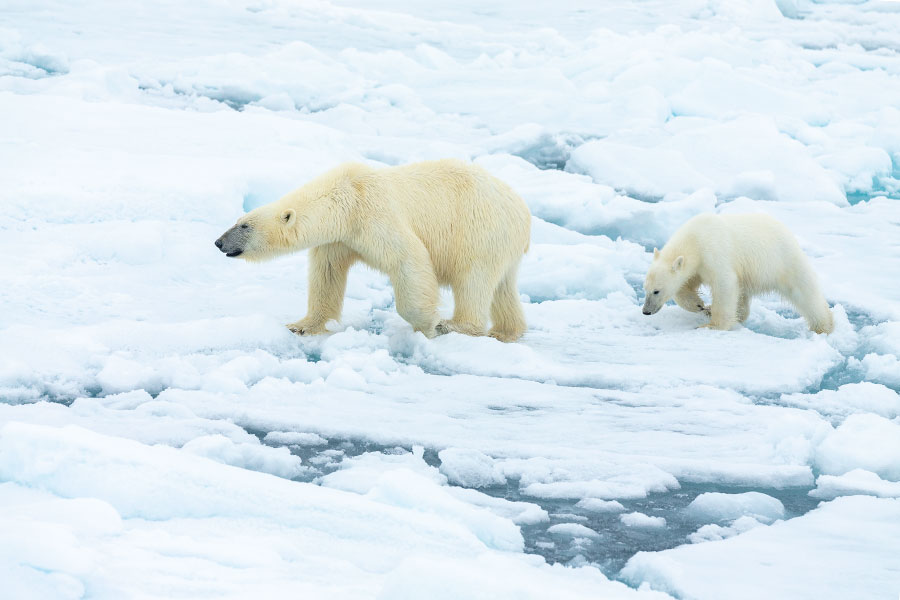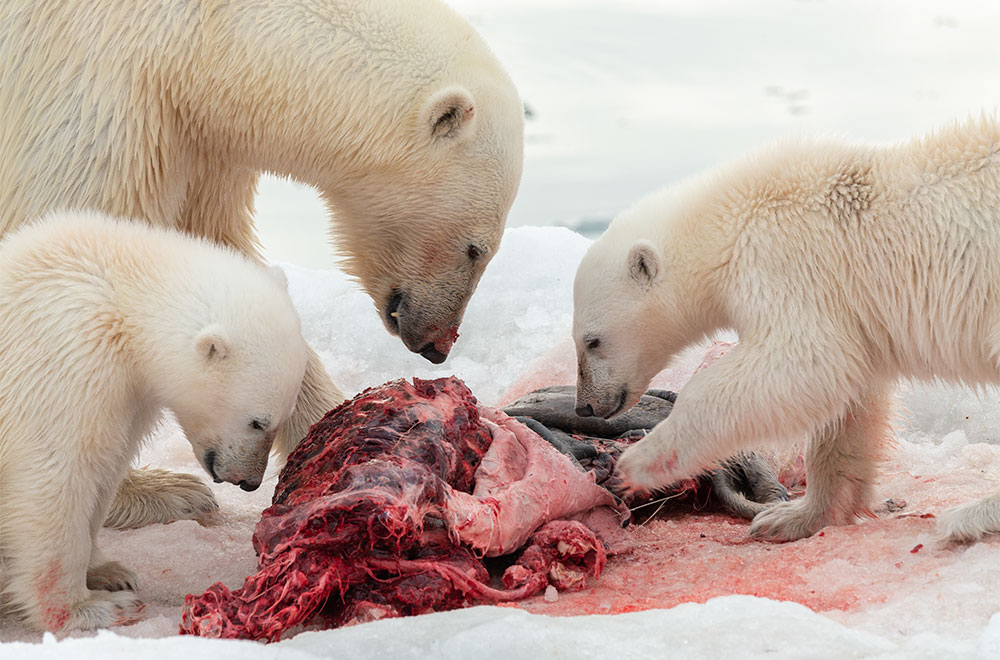 The Main focus of the visit was to find, see, and photograph Polar Bears, and I am pleased to confirm that in my seven weeks away we we fortunate enough to get sightings of over 100 Polar bears.
We also saw some of the other Artic mammals including, Reindeer, Walrus, and Artic Fox.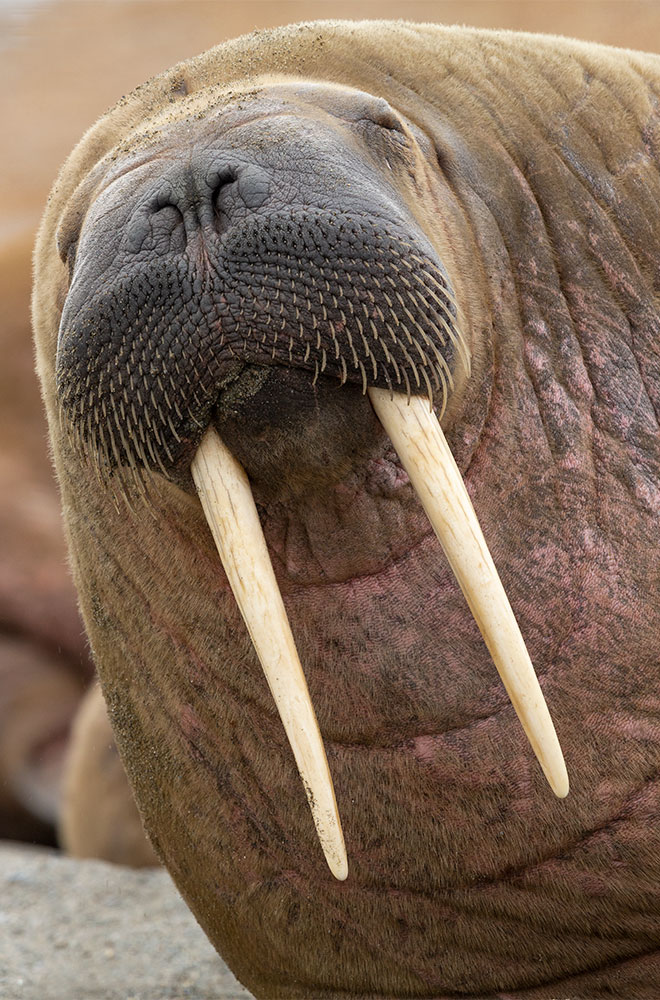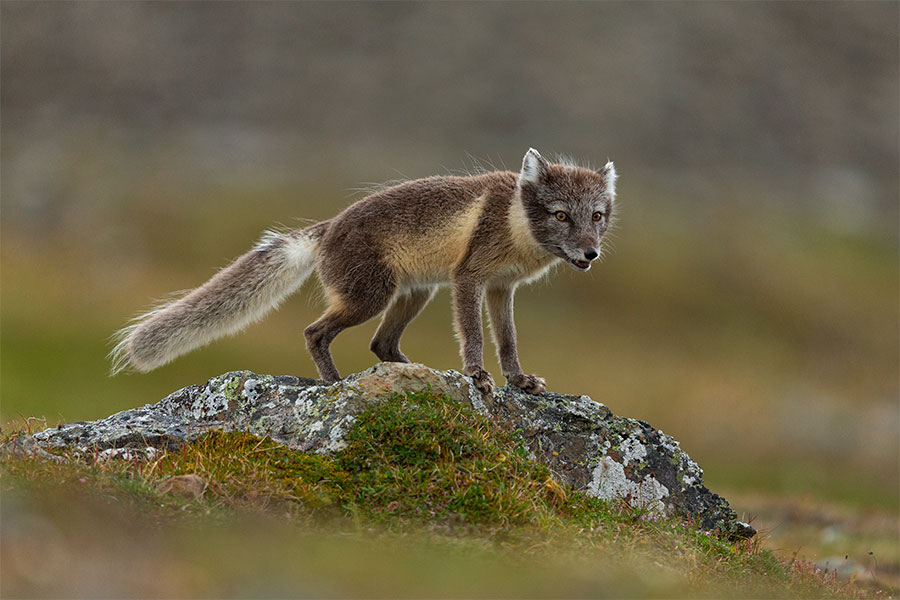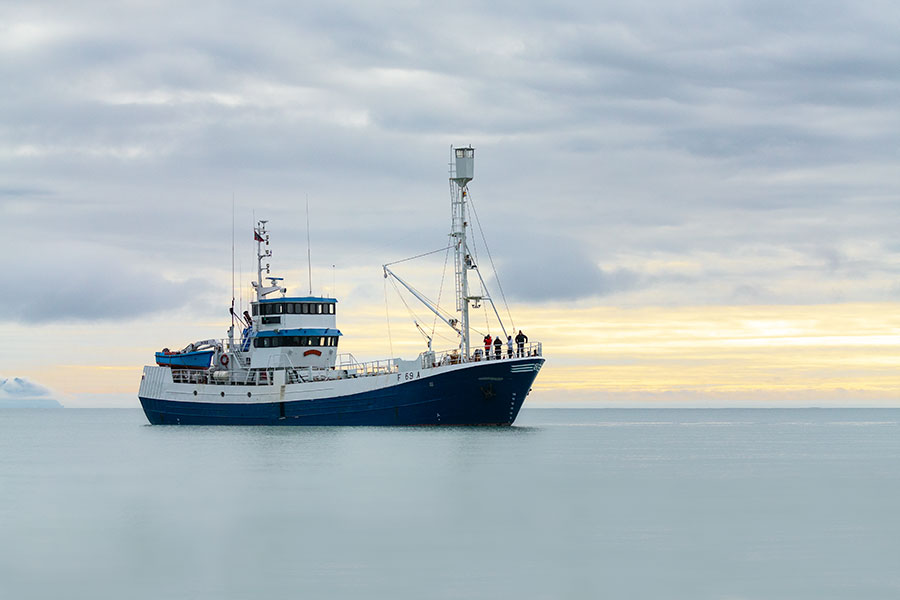 The boat for the vouage was "The Havse" which I joined in Mid June in Alta which is in the far north of Norway. It was a great boat for this type of trips. and perfectly suited to Arctic travel.
---
I was delighted to recieve the following fedback from a local photograpic club after just the second showing of my new talk "Journey To The Arctic"
Just a word to say thanks once again for you brilliant talk on Thursday. As always your images are superb and your commentary thoughtful and supportive of your images.
It was an inspirational evening for anyone who loves travel, nature and photography so for me it had everything.
Hopefully I and others will follow in your footsteps to see at first hand such wonderful things.
---