Image Processing Workshops
Capturing your image onto your memory card is only 50% of the finished photograph.
Indeed it is only just the start.
When you get home, it may be the end of the initial photographic journey to capture the electronic pixels, but the next part of the journey is just about to begin.
Downloading the images from your memory card and onto your computer is the start, this is then followed by checking, cataloguing, and getting ready to process the image to get the very best from your files.
This can involve several different programmes, the most common of which are Adobe LightRoom, and Adobe Photoshop.
When this processing phase has been completed, the image will need to be saved and safely backed up.
Then the task of creating the final picture begins, be it a print, a low resolution image for social media, or a specifically sized image ready for uploading for an entry into a photographic competition.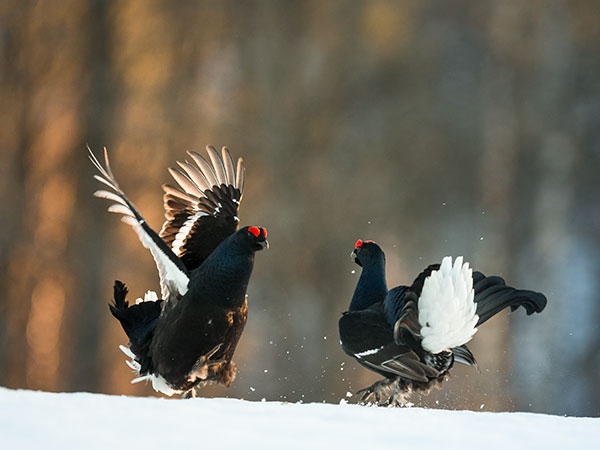 A pair of Lekking Black Grouse, image was captured in some lovely but very early morning light in Northern Finland
---
This image processing can be a daunting task, and I can help you ensure you get the best possible results for your efforts from your hard earned images.
Each workshop is individually designed for the photographers. We target the specific areas you want to improve. This can be from the initial first steps for beginners looking to gain experience, right through to experienced photographers looking to gain and practice new skills.
If you are a beginner and have previously only used JPG for image capture, and you are now thinking of moving to RAW files, then please go for it, this will be a massive help to your image quality and will greatly progress your photography. I can help you overcome the initial problems, and you will soon realise that RAW is the way forward.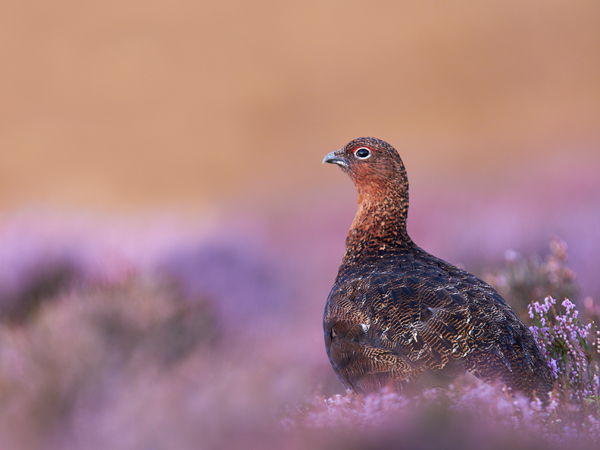 Red Grouse, again an early morning image taken in one of our classic British heather moorlands.
---
Nature Photographers need to fully understand the rules concerning "allowable adjustments" during the image processing. These can be complex, and also vary greatly between different competitions. I can help you fully understand these rules and ensure you get the best from your image whilst staying the correct side of the rules at all times.
Indeed we can process several different versions of some images so you have different versions for competitions with different rules.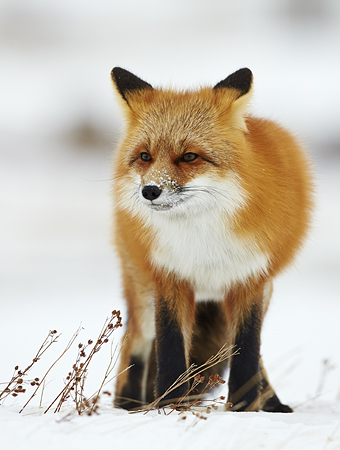 This lovely Red Fox portrait was taken in very cold conditions many degrees below freezing in Churchill, in northern Canada.
---
The main reason to attend a workshop is to build up processing skills and understanding needed to ensure you get the most from your efforts. These can be a single workshop, or a set of days building a strong set of skills.
Please contact me to discuss your individual requirements along with locations, and availability. We can then review and agree the options that are best suited for you.