Nigel's Wildlife Photography Blog: 2021
Wed 11th August
Contact Nigel
Unfortunately, I have been informed that the "Contact Nigel" tab here on my website is not working, so appologies to anyone who is wondering why I have not responded to any messages recently (I am obviously unaware of if this has been ongoing for ays, or months) !!!
Not sure how many people have been trying to contact me, but if you happen to be one of them, please contact me via facebook messenger, Instagram chat, email, or even a phone call.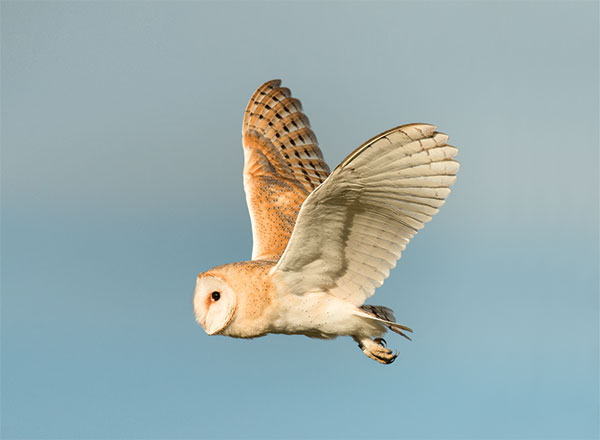 I probably need the help of a wild old owl to help resolve this issue, but in the meantime, here is a lovely Barn Owl. I have been fortunate to have seen barn owls from my windows recently as they have been flying arround the field behind my leicestershire house. But that is another story for another time, and a potential update of my blog when time allows.
---
Monday 12th July
Does Time Fly
Here we are over half way through 2021, and I sit here writing a few notes, thinking were has the time gone?
The answer is that I simply do not know, and as I am already planning my next trip which hopefully starts next week, I guess the tme will evaporprate even quicker.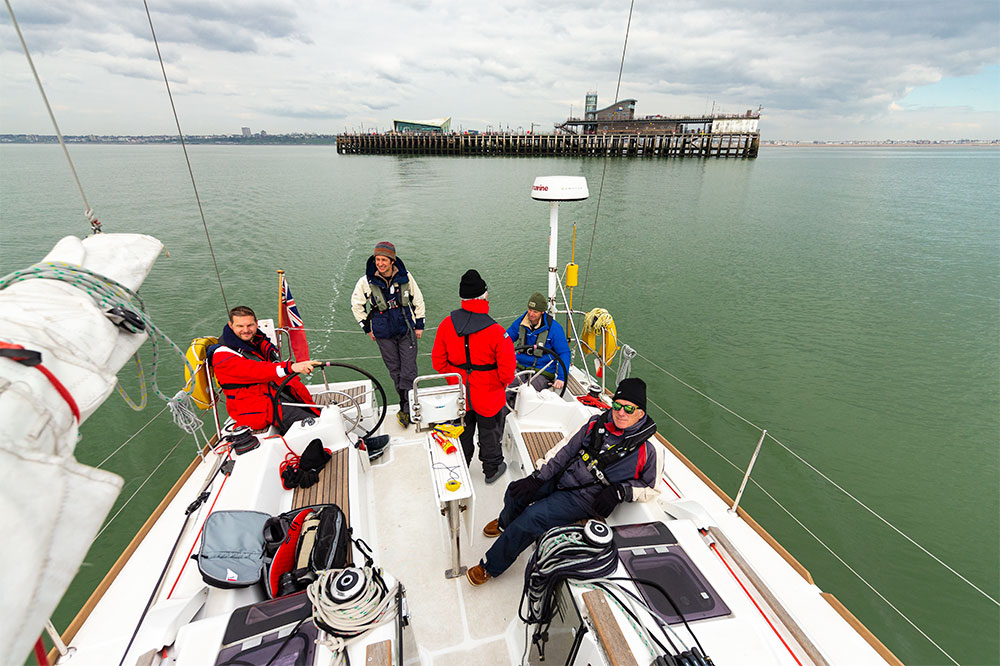 As this next project involves time on a yacht, here is a image taken a couple of years ago whilst sailing "Around Britain". Hopefully there will be plently of photography opputunities, and I will make an attempt at updating this blog when I can.
---
Monday 5th July
Another Long Term Goal
There are many islands that I want to visit, and admittedly this list is growing as I do more research and find out information on new locations. The list also includes many islands that i have previously visited, but want to visit again. But for a very long time, i have wanted to vist the Flannan Islands made famous by the dissapearance of the lighthouse keepers at Christmas 1900 just one year after the construction of the lighthouse was completed.
Last week, i got the opputunity to visit and they certainly did not dissapoint. A few images will appear on here very soon.
---
Saturday 4th June
A Walk With A View
I am not sure how many times I have visited the Hebrides, but it is many more times than I can remember, and certainly not a place that I tire of visiting with so many different places to visit. One location that I have not visited before is the island of Barra. This is surprising as i have been to the neighbouring island of vattersay several times which has a causeway linking the two islands.
Barra has a famous beach runway (one of the few in the world) which gets covered by the sea at high tide, and one thing I want to do is to arrive on the tiny plane which visits a couple of times a day from Glasgow. But on this particular visit, i travveled by ferry, so this will have to wait until another day.
Another thing that i have wanted to do for many years was to walk to the top of the highest hill on Barra which is quite small at only 384 meters above sea level. But the peak of Heabhal is well known for its views as well as the famous monument that is located close to the summit. A few days ago, whilst in the area, I had a few house spare so took the opputunity to walk to the top. Allthough it was very cloudly all morning and when i set off the summit was not in view, by the time i reached the top which only took about 80 minutes, the mist was begining to clear and the view gradually improved making the ascent very worthwhile.
Just need to find a few minutes to sort through some images, and then i will post some here.
---
Friday 21st May
Waxwing In Pitlochry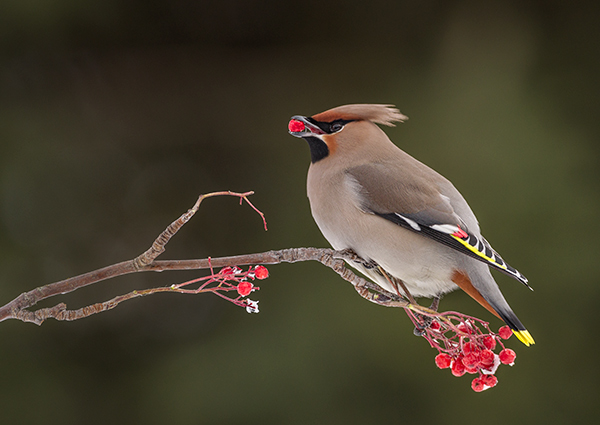 Today, another large Aluminuim print is being delivered to my "Wild Britain" photography exhibition in Pitlocry.
The image is of a Bohemian Waxwing, the image also features on the John Muir Trust exhibition poster, and has previously done very well for me in photographic competitions, I was very pleased that in 2019, it won the gold medal in the Royal Photographic Society Nature Annual exhibition.
---
Monday 17th May
The Current View In Pitlochry
I guess the blog title above "The Current View In Pitlochry" might not be 100% accuarte as there are many great views in the town of Pitlochry and across Perth. But this is indeed the view of my "Wild Britain" exhibition which is currently being held at the John Muir Trust Wild Spaces gallery which is situated in the main street in Pitlochry.
The exhibition is planned to run until the last week of June, and is open Tuesday to Saturday. But as the ongoing covid restrictions seem to be changing and evolving, I suggest anyone not local to Pitlocry contacts the JMT to check opening times prior to a visit.
As well as my exhibition, they have a perminant display showing many interesting facts about their conservation work, a shop (they have some really good buffs new in stock). There is also a few odds and ends from other artists and photographers who have previously displayed in their "Wild Spaces" gallery. Not forgetting their diaries, calendars, and Christmas cards, several of whih also feature my images (although I suspect its a bit late in the year for any of these!!)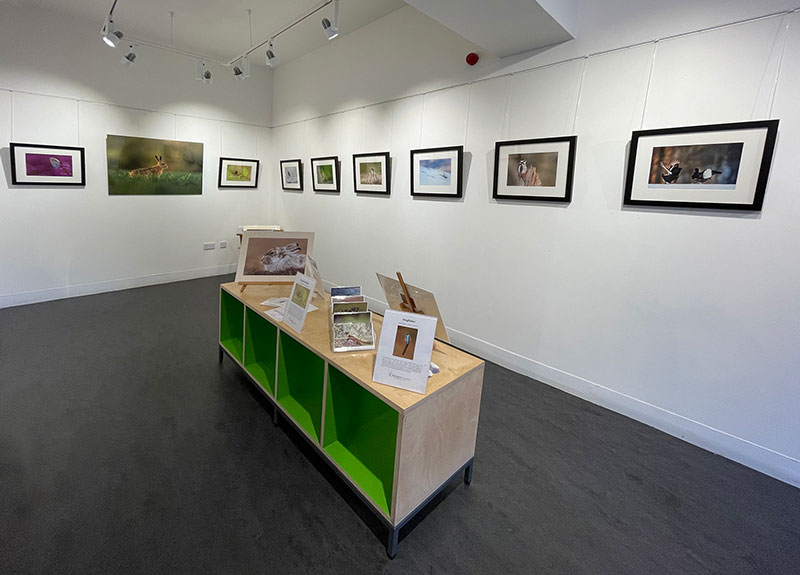 The Wild Britain Exhibition is at:
John Muir Trust
Station Road
Pitlochry
PH16 5AN
---
Wednesday 12th June
Fantastic News - JMT Exhibition Is Open
I am really pleased to report that today my "Wild Britain" photography exhibition has opened at the John Muir trust gallery in Pitlochry in central Scotland.
This is fantastic news after over a year of planiing with the John Muir Trust team. Over recent months, we were all a bit shellshocked by the changing rules and situation and it was very much a case of "will it or will it not open".
But over the past few days, everything has been delivered, set up, and today at 10:00, the John Muir Trust (and my photography exhibition) is now once again open to the public.
Please feel free to drop in to view if you happen to be in Pitlochry.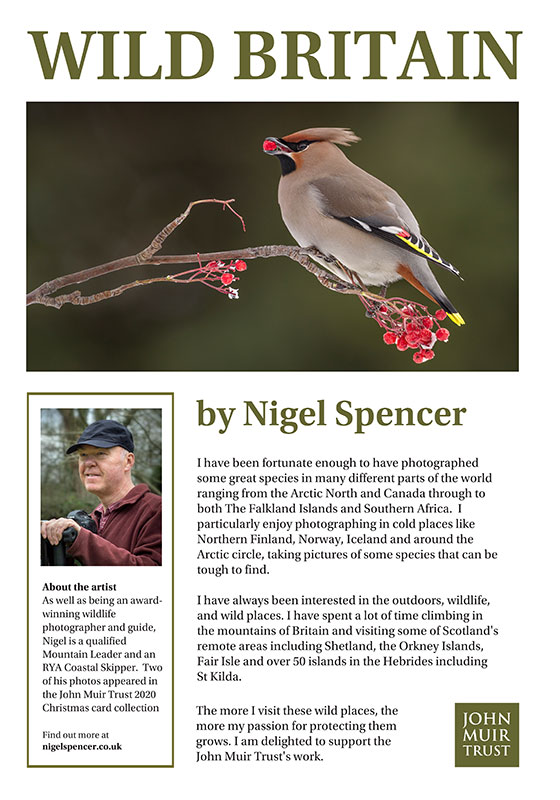 ---
Monday 3rd May
A Large Hare
The largest image in my forthcoming "Wild Britain" photography exhibition in the John Muir Trust gallery in their Pitlochry headquaters and shop will be this Brown Hare which was one of 15 images that was part of my ARPS (Associate of The Royal Photographic Society" pannel.
It has been printed on aluminuim and looks stunning at a width of 30 inches, hopefully a few people will be able to visit n the coming weeks.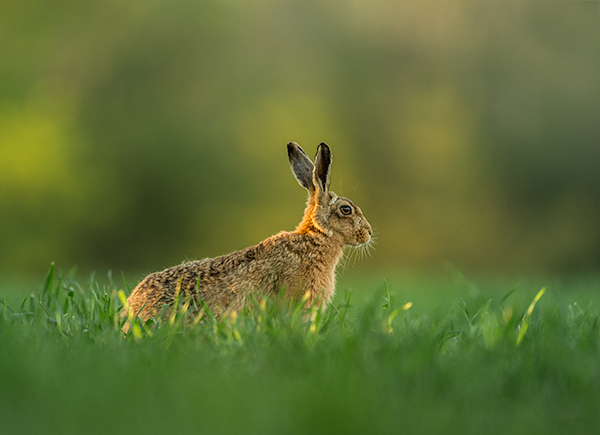 ---
Monday 12th April
John Muir Trust - Badger
Most of my images for my "Wild Britain" exhibition in partnership with the John Muir Trust have now been uploaded onto the printers website ready for printing, mounting, and framing. Obviously the exhibition will feature some old favourites and I am sure regular followers to my website will regognise many of them. But I am pleased to also include a few images that have not been seen before. One of these new images is this lovely badger.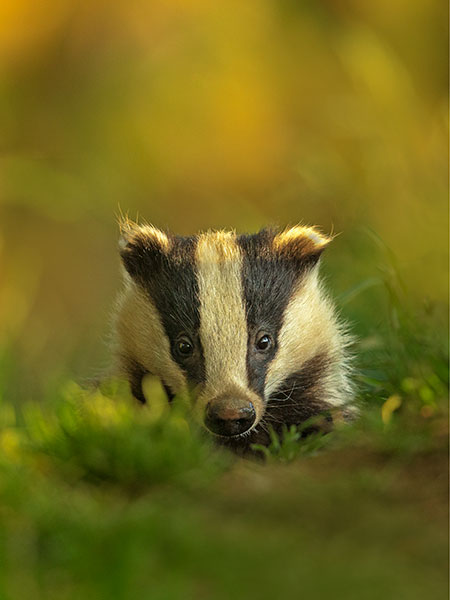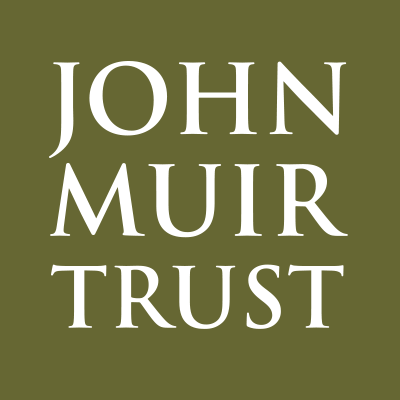 For further details about the exhibition please see previous post. I will also be adding more details about this exhibition in the days and weeks to come.
---
Monday 5th April
John Muir Trust Exhibition - Pitlochry
For a number of months, I have been discussing the rescheduling of my photographic exhibition in the Pitlochry headquaters of the John Muir Trust. It was due to be held last year but was postponed because of the Covid 19 epidemic.
I am pleased to announce that the John Muir Trust has agreed new dates for my exhibition which is entitled "Wild Britain". The visitor centre in Pitlochry will reopen on 1st May, with my exhibition of 20+ images running from 11th May until 28th June.
Further details on the John Muir Trust Website (this link will open a new page with details of both the JMT and their vitally important conservation work and their Perthshire gallery..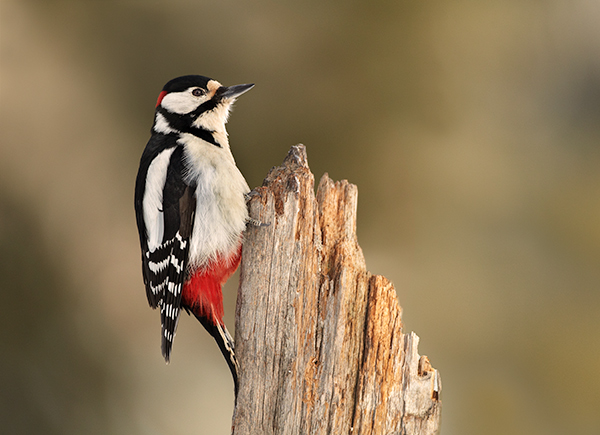 The "Wild Britain" exhibition will be a variety of images in three main formats: framed prints, large high gloss aluminium prints, and mounted prints, all of which will be on sale.
I am obviously very pleased that after many months of restrictions, the John Muir Trust will be able to open its visitor and exhibition Centre once again, and also really delighted that they are hosting my images as part of this reopening.
Further details will be added soon.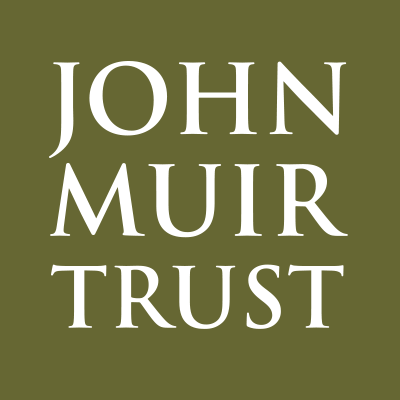 ---
Wed 17th March
Amythist Deciever - Competition Sucsess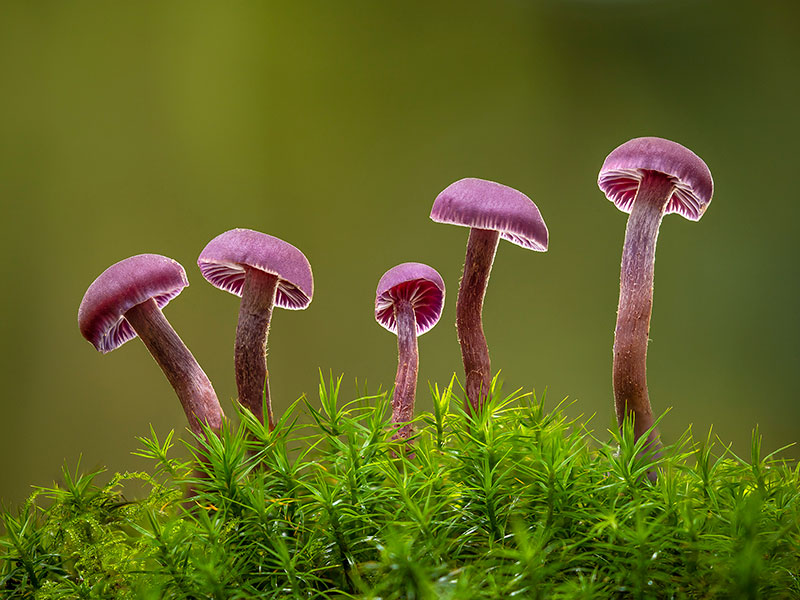 I have not entered any photographic competitions since last years Royal Photographic Society (RPS) Nature competition. But I thought I should enter again this year. So a couple of weeks ago, with about 3 hours to go before the entry closing deadline, I uploaded some images.
It was worthwhile as I got seven acceptances.
Very pleased to get a "highly Commended" in the creatures section (animals, birds, reptiles, marine life, etc.).
Also, I was awarded overall second place for this Amethyst Deceiver image in the plant life section (plants, fungi, flowers, lichen, etc).
The image was taken last October in Northamptonshire.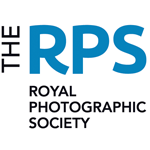 ---
Sunday 24th February
Online Training With Our Marine Mammals
Something a bit different today, just spent an enjoyable day on an online Marine Mammal Survey training. Really hoping to get back on the water later in 2021 and see them again in real life.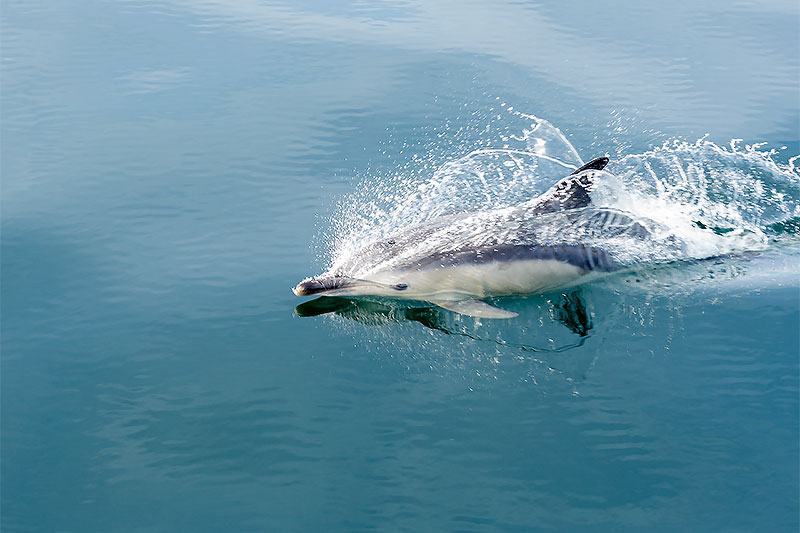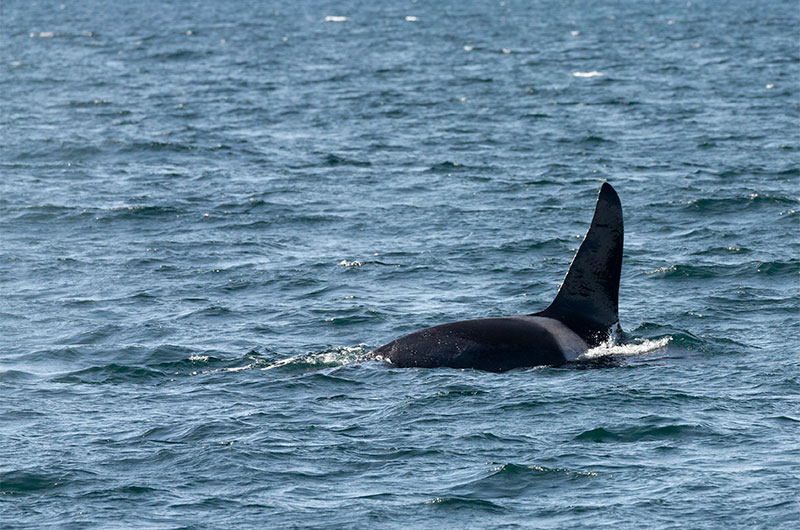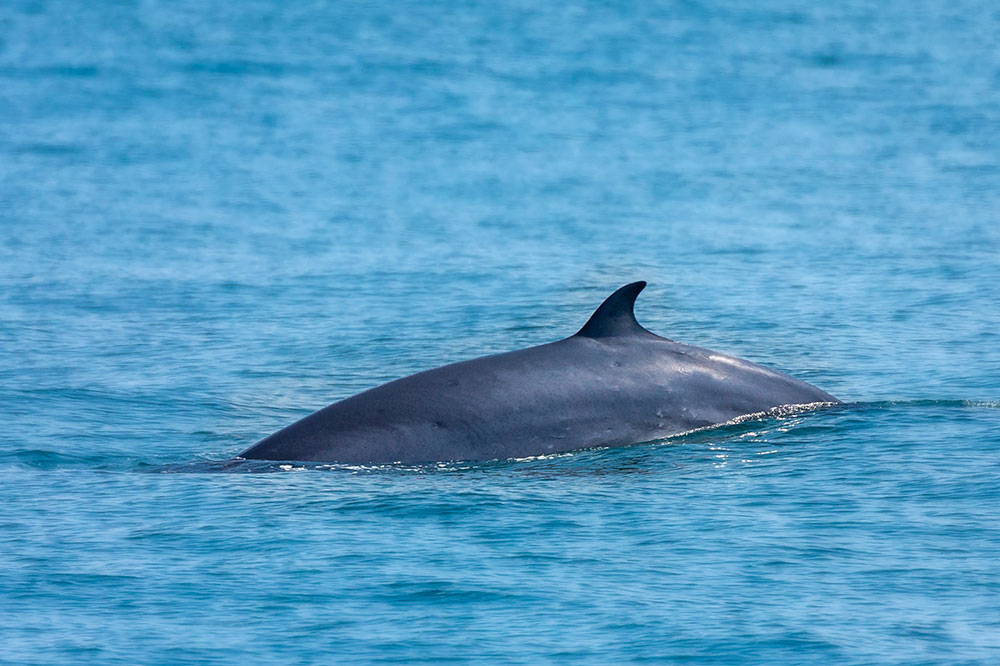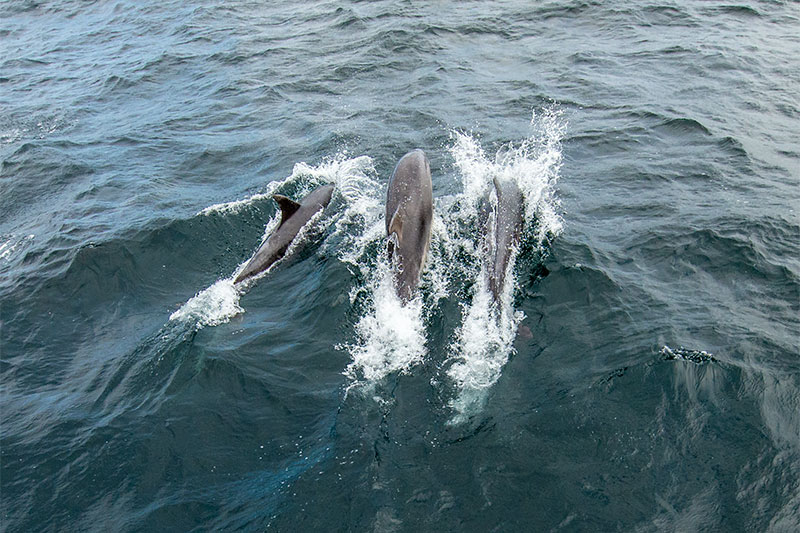 ---
Monday 19th January
Zooming Through Lockdown
I am not sure "zooming Through Lockdown" is happening at the moment, it does seem to be slower than the previous two lockdowns and there may be plenty of reasons why. Perhaps its the lighter nights, perhaps its the snow and blue sky that many parts of Britain seem to be having reasonably regularly, perhaps its having to postpone and cancel various trips and work scheduled for the first three months of 2021. But staying safe is definitely the key, so fingers crossed to everyone for the future.
BUt I am indeed zooming through lockdown, a year ago, I did not have zoom on any of my devices, and here I am ten months after the initial zoom download using it several times a week.
This has been for a very wide range of activities which include attending talks from lots of different organisations both comercial as well as both wildlife and photography. I have also given a reasonable number of talks to various organisations ranging from a ten minute overview through to a 90 minute photographic lecture.
Christmas day saw me helping out a friend who had organised a photographic social event via zoom for people who were alone on Chrismas day, and that was enjoyable.
I have even done a few training courses via zoom, and they say you are never too old to learn.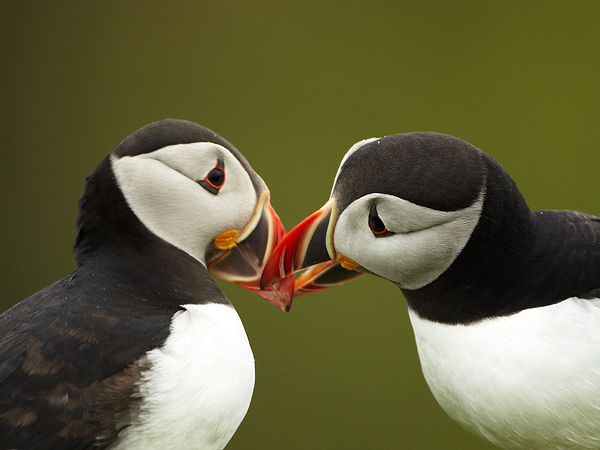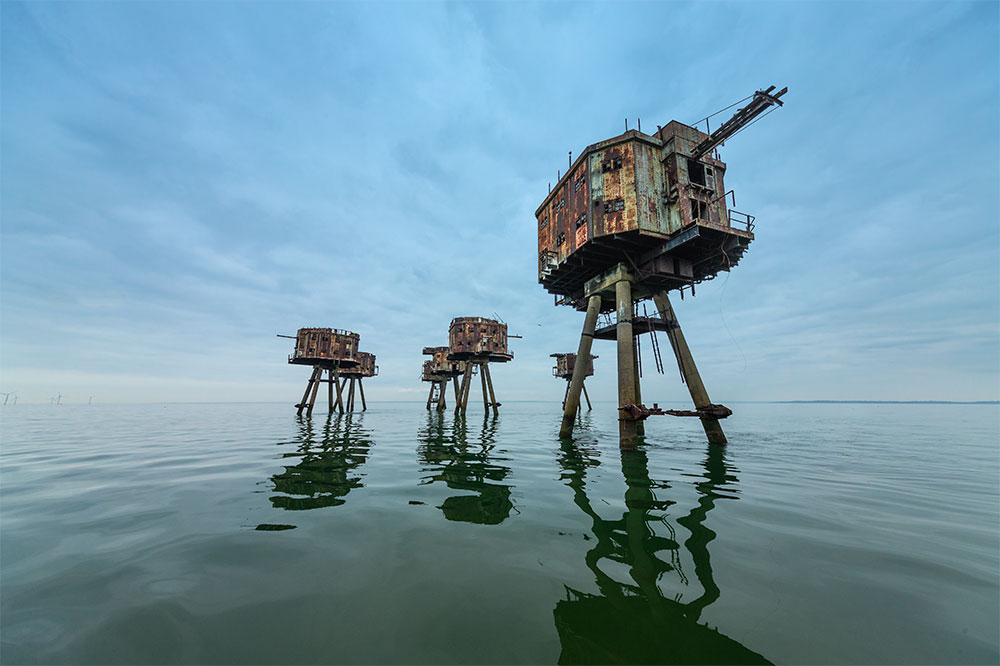 Obviously I cannot show all of my images here that have now been seen online via zoom, but these are a very small selection of various "Zooming Through Lockdown" images shown over recent months.
Remember that other platforms are also available for online talks and learning.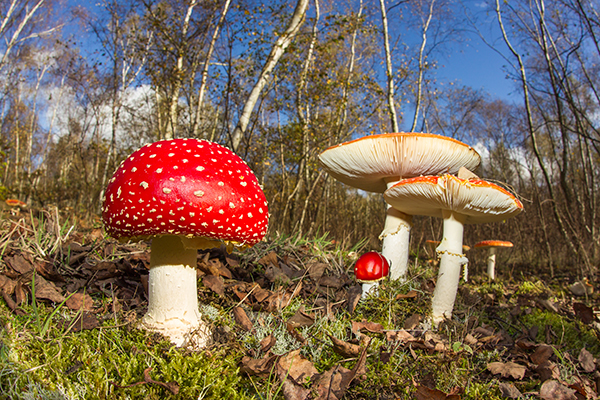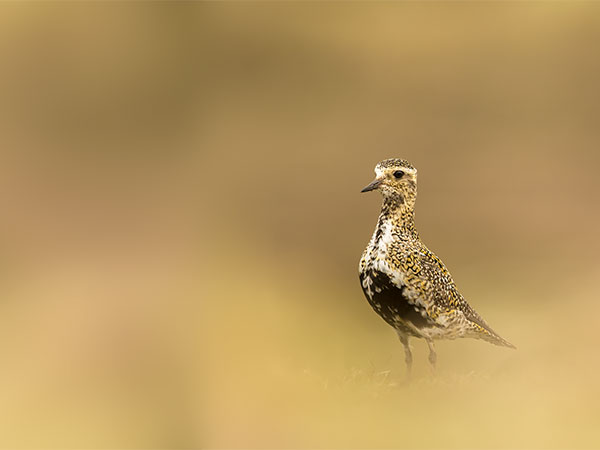 If anone reading this would like to add to my "Zooming Through Lockdown" then please get in touch. If you don't already have my contact details, then please use the "contact Nigel" tab which is found on the left hand menu of my website.
Also, I am continuing to take "regular" bookings for my talks for 2021 and beyond. Many organisations are booking a future date that is reasonably well ahead, and then we can decide nearer the time if this will be a traditional face to face talk, or be presented via zoom. Again please get in touch if this appeals and you want to book in advance and are not sure if a face to face visit is possible or not.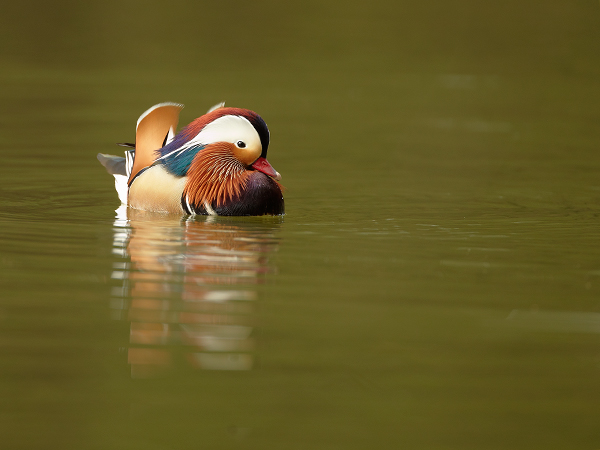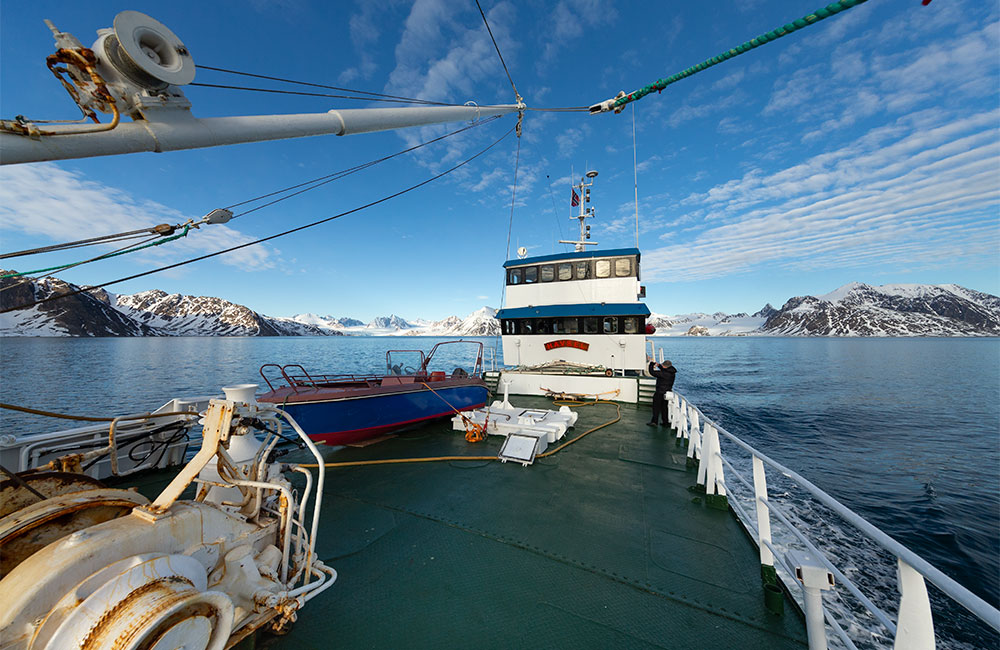 Obviously not much happening on my memory cards at the moment, so I guess these images wont need much of an introduction, but I enjoy trying to keep a bit of an updated blog.
In the meantime, "Zooming Through Lockdown" is good,
Please Stay Safe Everyone.
---
Tuesday 12th January
Scottish Islands Sold
Several weeks ago, I saw an advert online for photographers to submit images of Scottish Islands to be used as part of an ongoing campaign to promote visitors to some of the many island destinations in Scotland. Having myself visited around 100 islands around the British coast, I thought I would summit a few images and see if any of them were considered. After a look around my hard drives I selected over 75 images uploaded them into dropbox and sent a message to the organisation.
As with many of these things, you dont hear anything for a while, and then suddenly I was really pleased to recieve an email informing me they wished to purchase the image rights from me for a good number of these images.
Life as a feelance wildlife and photography guide has not been the easiest during the past 12 months, and this was welcome news along with the payment into my bank account a few days later.
I dont make a huge effort to sell images, but perhaps its an area in which I should try a little harder. If anybody would like to purcase any images please get in contact.
From my perspective, I can't wait to get back to the situation when I can revist Scotland again, the islands are a fantastic place for walking, exploring, wildlife, relaxing and photography. Indeed my fingers are very firmly crossed that I will be able to proceed with my plans which include visits to at least a dozen islands later in 2021. But in the meantime, here is a small selection of the images that you might see used as part of the ongoing campaign promoting tourism to Scottish Islands.
The Islands that my images that were selected include: Bernaray, Canna, Coll, Easdale Island, Eigg, Eriskay, Flodaigh, Harris, Kerrera, Lismore, North Uist, Scalpay and Vatersay.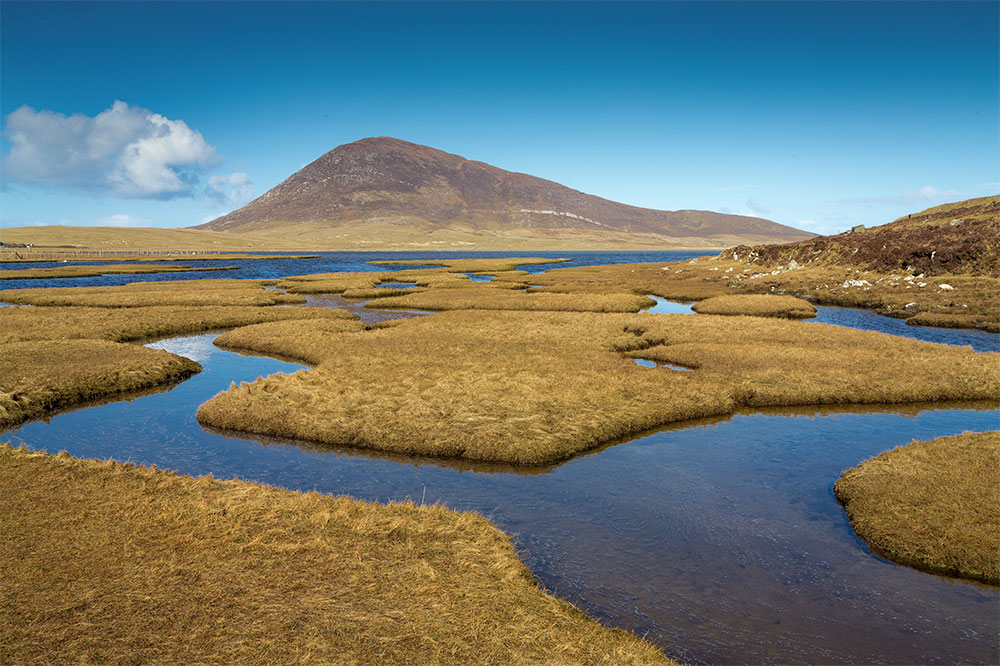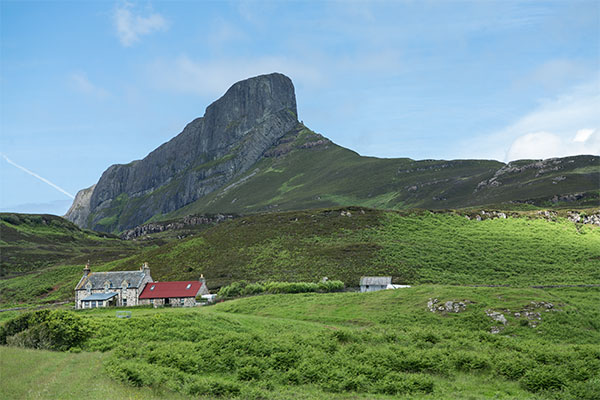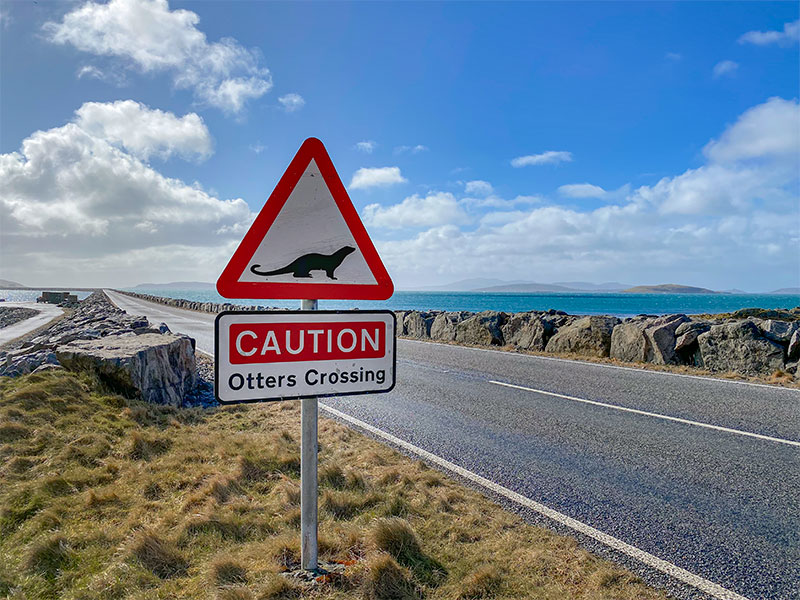 Wednesday 6th January
Social Distances
Nobody needs a reminder from me on here about how important it is to ensure that we all comply with the Covid-19 rules, regulations and laws. Indeed we all know that it is obviously much better to stay indoors at home away from other people as much as possible. That when we do venture ou on our daily exercise that we should all keep our social distances as high as possible. It is obviously much, much better to keep 10 meters or even 20 meters away from others rather than 2 metres. We all know the greater the distance apart the less chance of virus spread.
Social Distancing with a drone - Depending on exatly what qualification the drone pilot holds, the weight of the drone, along with your location and the proximity of other people, buildings, and roads, social distancing is part of the way drones are flown. The absolute minimum "social distance" you need to be away from others is 50 meteres (and in some situations this increases to 150 meters or more.)
Whilst I am no expert on the spread of Covid-19 or on drone law, it would appear that flying your drone within the drone rules and laws is indeed showing good social distancing.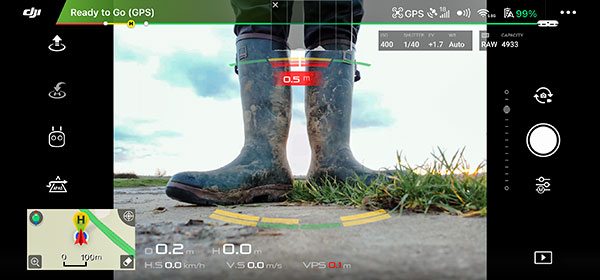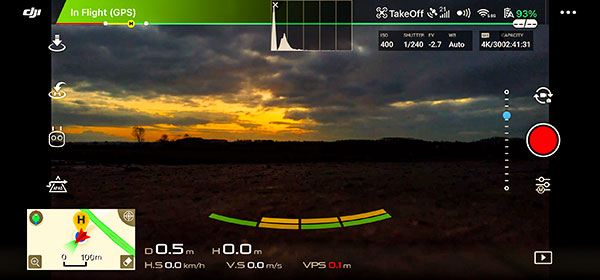 ---
Monday 4th January
Here We Go Again
The health and associated Covid-19 situation in Britain is constantly changing and as as result tonight we are back in lockdown. or "tier five" depending on how things are portrayed. I make a conscious deliberate effort not to discuss politics and associated subjects on my website, blog, and social media. Therefore my only comment for tonight is that once again it would appear that I may have more time to spend on garden photography.
The pheasant below was photographed whilst standing in my garden during the first 2020 lockdown, it will hopefully be interesting to see what images the next few months bring.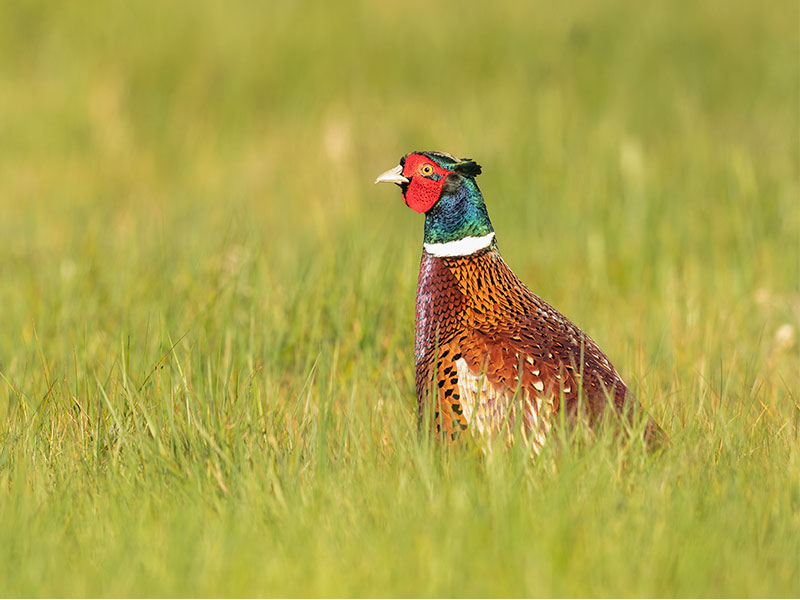 ---
Friday 1st January
Welcome To Another Year
A Very Happy New Year to everyone who reads this my blog, both to regular readers and anyone who may just have happened to stumble across this page.
Also I want to take the opportunity to say Thank You for your ongoing support which is also extended to everyone who follows me on either Instagram or Facebook where in 2020 I managed over 370 posts on each of the two platforms. It takes quite a few hours each month to to update both this blog, and quite a bit of time each day to update social media, but the positive feedback is fantastic and therfore Thank You to everyone for this continued and really appreciated support.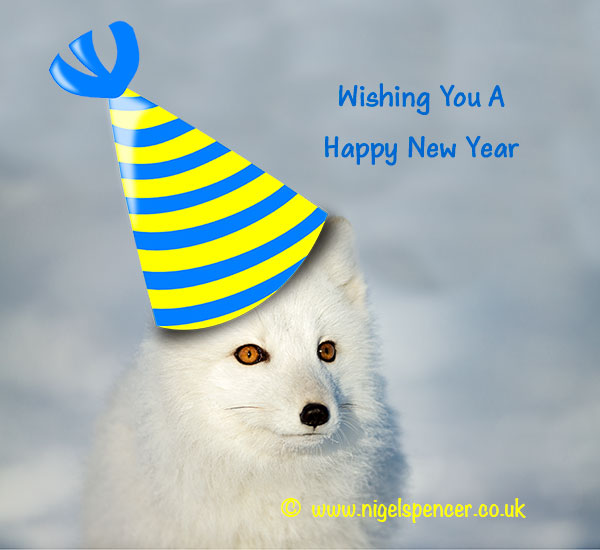 Over the past few years, I have started the year with a few thoughts on my plans for the year ahead. But after the happenings of 2020 and the considerable change to mine (along with everyone elses) plans, I am a bit reluctant to do too much of the same this year.
But life has continued and allthough plans for the future are very different, I thought it is worthwhile to add a few thoughts again this year.
I have already scapped four weeks winter wildlife photography in Scotland which was due to start in about a weeks time, and obviously I am not confident that any of my previously constructed plans for the first three months of 2020 will progress.
Therefore I am concentrating my efforts on arranging both personal trips along with my photography and guiding work from May 2021 onwards, although this may also all change.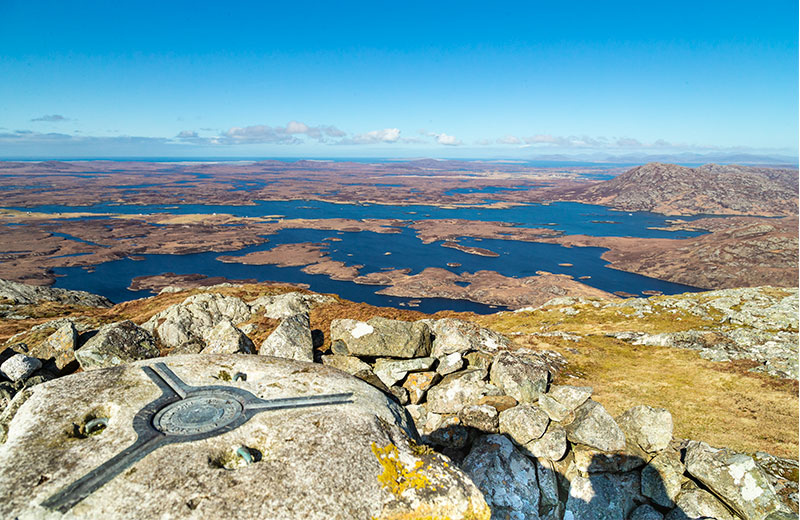 Probably my best chances of achieving something productive are to remain in Britain, therefore my current plans are to try and visit a few more Scottish Islands both working and for personal projects. I have commited to visits to various locations which I have previously visited including Barra, Harris, the Uists, and the Monach Islands.
Probably the most remote of the newly rearranged visits is to the Flannen Islands where in 1900 the lighthouse keepers disappeared in mysterious circumstances. This trip was previously arranged for June 2020, along with a visit to the even more remote and rarely visited island of North Rona.
During last years summer months, I realised I had amassed images of just under 100 British lighthouses during my time on or near to the seas that surround our shores. I will probably continue to sort these images and will make an effort to add to these during the year ahead particularly as some of these locations are served by some famous, scenic and dranatic lighthouses.
The image below is of Scalpay Lighthouse which is on the tiny island of the same name which is linked to Harris by bridge. I am pleased to report this image is one of several Scottish island landscapes which during December I sold to a Scottish tourist organisation as part of their online publicity work promoting the islands of Scotland.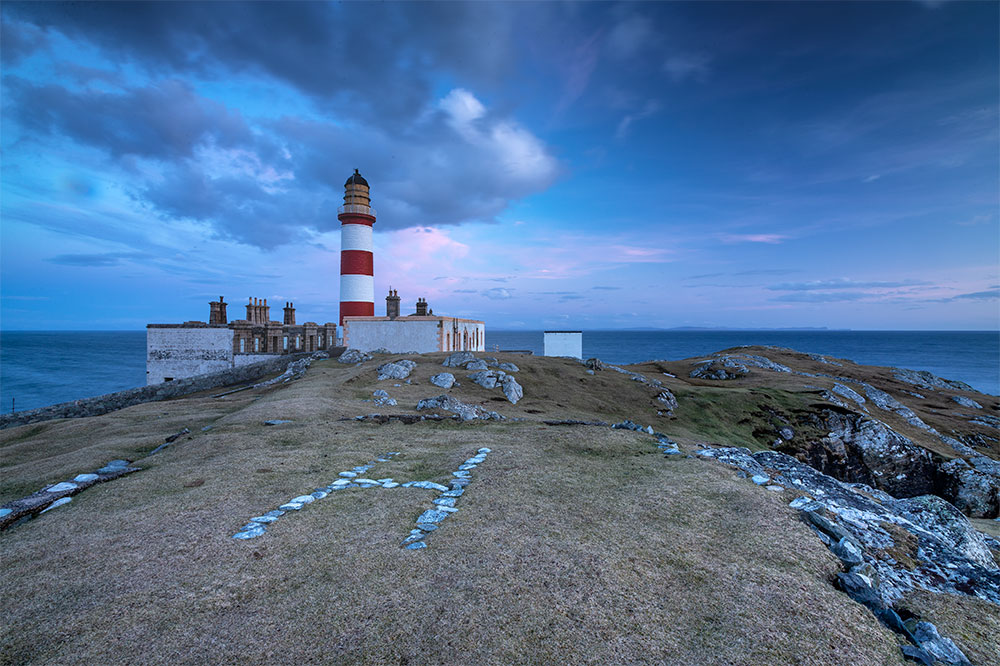 My landscape photography is always something that I seem to dabble at rather than take very seriously, but I feel I should make an effort in 2021 to try a bit harder to take a few more shots, and try harder to then upload the results rather than leave them on my various hard disks.
The image below is of Portland Bill lighthouse in Dorset, and is a gentle reminder to myself that I do visit other areas of Britain other than Scotland and Leicestershire. I do take other images other than wildlife, and I should post a few of these images, Indeed this image has probably not left my hard drive since the evening that I pressed the shutter. I will also make a bit of an effort to add a few birds eye views from my drone, because this is also something I wish to progress las the year progresses.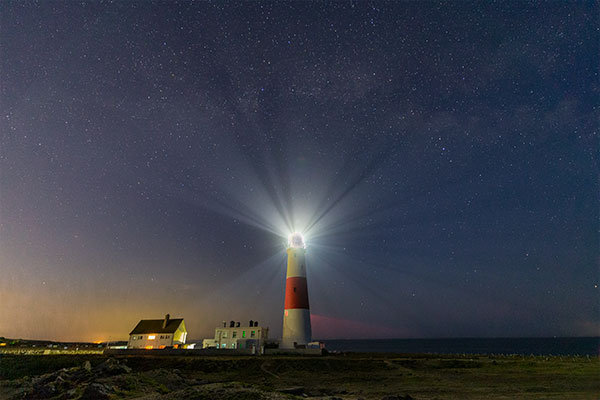 The John Muir Trust
Over the past few years, I have been doing some colabatorive wildlife and photography work with the conservation charity the John Muir Trust. Unfortunately plans for a large joint project in November 2020 had to be put on hold. But we are looking at a new date starting in mid May of this year, but I will await an update on the Covid situation before updating my blog furtherfurther.
The conservation trust used my Golden Eagle image as one of their 2020 Christmas card images, (they also used ne f my Ptarmigan images) and both of these image will also feature later in our 2021 project if the plans progress, fingers crossed.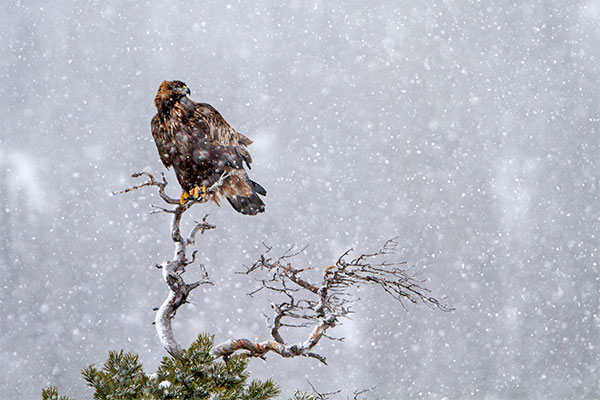 2022
Interestingly, a few days ago I spent an hour on the phone to a good friend were we continued discussing plans for 2022 onwards. Currently this seems much more likely in terms of overseas trips along with new previously seen species and locations, and as we have started a new year, it does not feel quite so far ahead.
The prospect of some cold wintery photography becomes mixed as I get older, but the thought of a new location and some new species is to hard to resist, lets see what the next few years brings as hopefully the world escapes the current health situation, and once again in this blog post, I find myself thinking and writing "fingers crossed" for everyones plans, hopes, and aspirations for the future.
To view my older blog posts - please use the links above left in my "Blog" menu, where I have divided the blog by the calendar year going back to 2012.
Blog History
I used to keep an active blog on my old Website and one of the things I am very keen to do is to get back in that habit and update this blog at least once a month and often more.
Please revisit and keep an eye on what I have been up to along with my thoughts.
If you wish to comment, please use the Contact Nigel page.