Nigel's Wildlife Photography Blog : 2013
30th December
And What Will 2014 Bring?
Well this is a question that nobody can yet answer, and as always, that may be a good thing. But in the past, I have often ended the year with a very brief summary of both the past year along with some of my thoughts on my photographic targets for the year ahead.
Having returned from some great holidays in 2012, I had already decided that 2013 was going to be a quiet year with less travel, and I had planned to target more British wildlife. I had a visit to Finland in March for some specialist cold weather photography, but this was to be my only trip where I needed my passport. I had high hopes to do a lot more macro, with both butterflies and wild flowers both very high on my list of species to photograph.
But 2013 had only just started when in early January, I had some really great news, my Willow Grouse image taken in Finland in the previous March had won a major photographic competition along with an amazing prize of a luxury safari holiday to South Africa. That was my main 2013 holiday sorted in an instant and we had three great weeks in September.
One of my long term wildlife targets has always been to see and photograph Polar Bears and I was also lucky to be given an opportunity to photograph these in 2013 in November in Canada.
As a result 2013 ended up with me photographing some great species such as Wolverine, Black Rhino, Southern Right Whales, and much much more. As a result, I did not do as much British macro as I had intended, but I did get several images that I am pleased with including some better images of The Small Blue butterfly which the smallest of our British butterflies.
As with most websites, my blog is a summary of thoughts as well as a bit of a diary. As such, not all of my images make it onto my blog.

The seven images here are a small selection of the thousands of images taken in 2013. Some feature in my gallery pages, but none that have made it into my blog until now.

Clockwise from above left:

Green Veined White

Black Woodpecker

False Oxslip

Pine Marten

Brown Hooded Kingfisher

Arctic Fox

Southern Red Bishop
Well my plans are very much the same as this time last year, I am looking to target more of the great wildlife species found in Britain. I am again looking forward to the macro season and would really like to target a few species of butterfly including: Adonis Blue, Pearl Bordered Frit, and Wall Brown.
But some of our other British wildlife species are quite hard to photograph in Britain, so I have a few trips to Europe planned where it is much easier to find and subsequently photograph some species. My targets are both Black and Red necked Grebes, Black Throated Diver, and Osprey.
I am also hoping to photograph a few species that I have photographed before such as European Brown Bears in Finland. If I am lucky, perhaps I might get a chance to photograph Lady's Slipper Orchid and some more woodpeckers whilst in Finland.
My first main target of 2014 are Dalmatian Pelicans, which will be another new species that I have wanted to see and photograph since the first images from Lake Kerkini started to appear a few years ago.
Back to Britain, I had expected to photograph a few more moths in 2013 than I did, therefore more moths is also a target along with more wild flowers including hopefully new orchid species.
I plan to start the year with some more cold weather species and currently I am drawing up some plans to have a go at photographing Ptarmigan and Snow Bunting.
One of my favourite destinations for wildlife photography is Finland.

My first visit to Finland was in July 2009, where I spent a few days photographing the European Brown Bear including this large male.

Since then, I have visited Finland with my camera for the past three winters all of which when there was plenty of snow and the bears where in hibernation.

In 2014, I have plans to revisit Finland and hopefully get some new images of one of great European mammals.
This time next year
But 2014 has not yet started, and I have 12 months photography ahead of me before writing this blog next year. It will be interesting to look back in a years time and see what species that I have managed to photograph from the above list.
I am sure there will be a surprise species or two included along the way. That'is what makes wildlife photography so interesting, not knowing what you may find. But that is all part of the fun, its all about trying to get the best images of whatever you come across in your travels.
One thing that I will try and do, is to keep my blog and this website updated along the way.
---
As Another Year
Draws To A Close

I would like to take this opportunity
to thank you all for your ongoing support.

I wish everyone who visits Nigel Spencer photography a Merry Christmas and a Happy New Year.

All the very best to you over the festive season and for 2014.
---
December 2013
Three Foxes
Most wildlife photographers enjoy taking images of foxes, and they have been on my list of targets to photograph for many years.
One year ago, I was in the Falkland Islands with Sue where we were really pleased to see Patagonian Grey Foxes. A few weeks ago, I was in Churchill in Canada where we saw good numbers of Arctic Foxes along with a few Reds.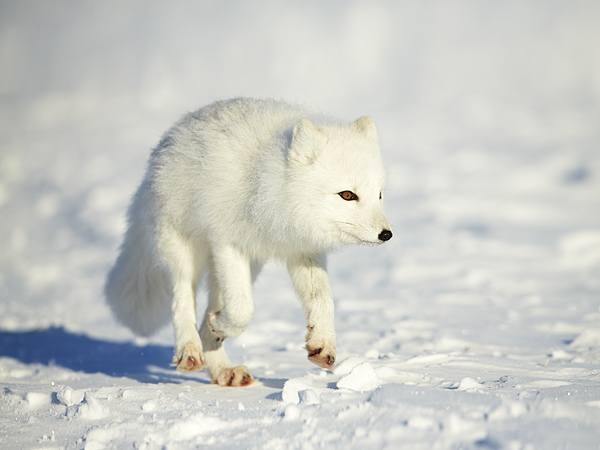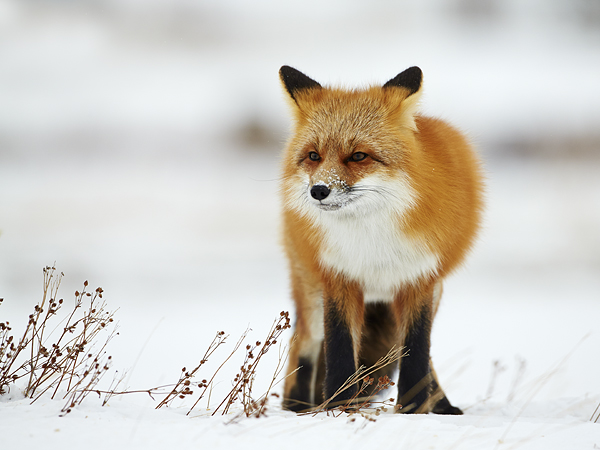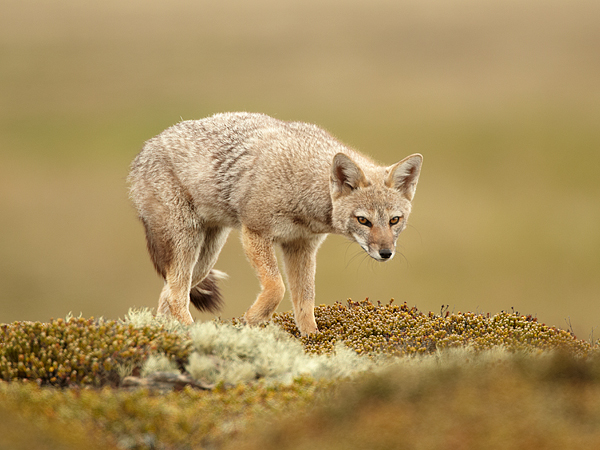 ---
End of November 2013
I have updated this site with a blog on Polar Bears from my recent visit to Churchill - it can be found on the following link : Polar Bear - The King Of The Arctic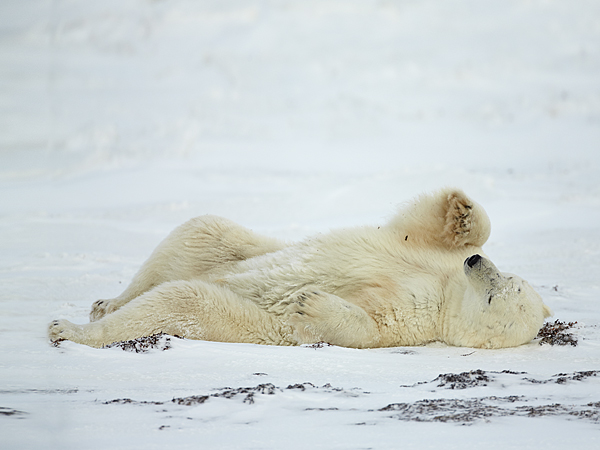 ---
November 2013
Churchill, The Tundra Wilderness
At The Edge Of Canada's Hudson Bay - Land Of The Polar Bear
For a number of years, there have been many species that I have always wanted to see, these include: Penguins, Capercaille, Whales, African Wild Dog, and many other iconic wildlife species. But if I had to name just one species that I really wanted to see and photograph, then my number one target would have been the Polar Bear.
In November 2013, I achieved this during a photographic trip to the small town of Churchill situated on the coast of Canada's Hudson Bay. Every November many thousands of these great "Ice Bears" congregate on the vast tundra near Churchill in what is known as "Polar Bear Alley" where they wait for the temperature to drop to about -50 Deg C. After a few days of this extreme cold, the sea will freeze and then there are gone, the bears can continue their journey North in search of food.
During our stay in Churchill, we had several days local to the town where we saw and photographed both Arctic and Red Foxes and got some great images. But my highlight was the days spent on the famous Tundra Buggies where we saw a total of about 20 bears. About half of our bear sightings were at a distance which allowed for some great photographic opportunities. I am still sorting and processing images from this great experience. but below are a few images from our trip.
We were fortunate enough to see lone males patrolling the area, mothers and young cubs. The whole trip was undoubtedly a fantastic wildlife experience, just like the great BBC wildlife documentaries "Frozen Planet" and Life In The Freezer".
During one encounter we watched a Polar Bear mum and her eight month old cub. The cub was playing with some willow saplings and we had some great views, a few yards from us the wildlife conservation charity Polar Bear International were filming the same two bears that we were watching. When I got home, I located the clip of the actual cub we were all watching. It can be seen on You Tube here.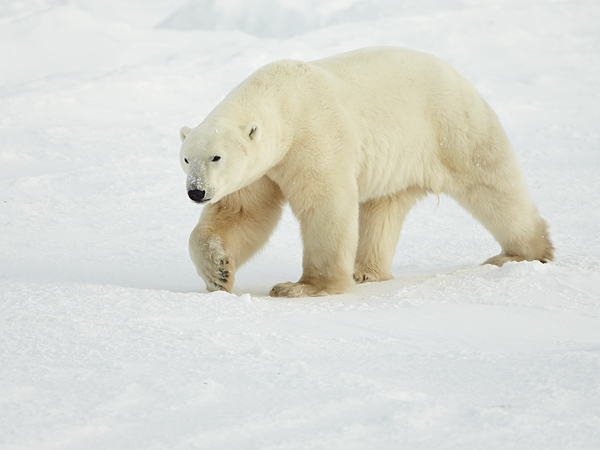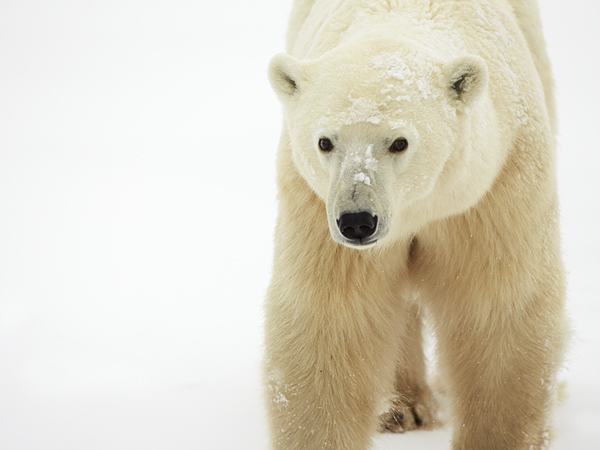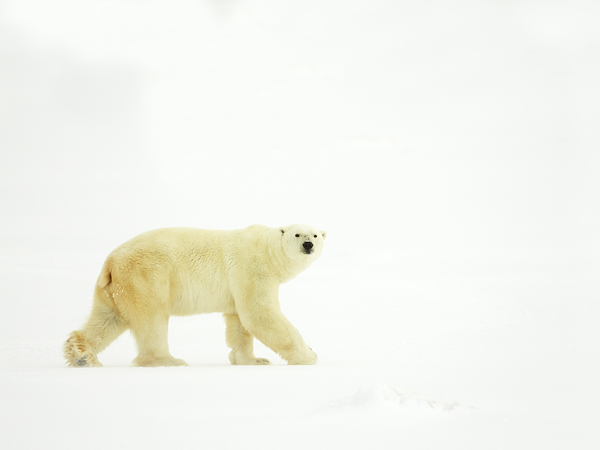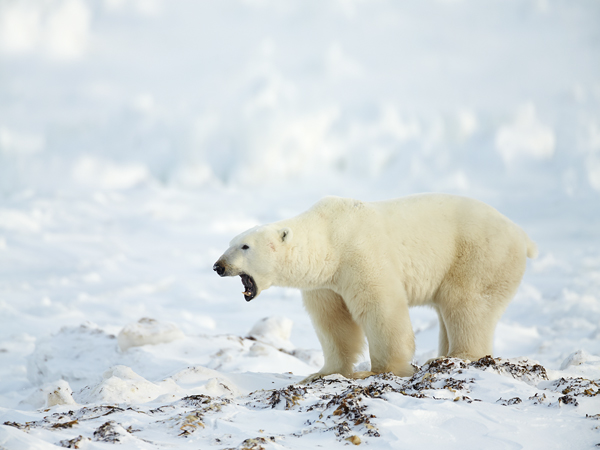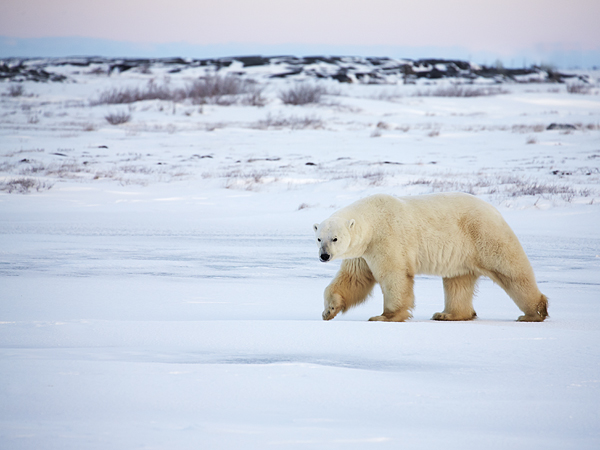 I am currently processing more images, and full gallery pages along with more Polar Bear information will be added to this Website in the near future.
---
October 2013
Market Harborough Photographic Society - Annual Exhibition
I am a member of Market Harborough Photographic Society, and regularly enter club competitions.
I entered this Kingfisher image which was taken in Worcestershire into the MHPS 2013 Annual Exhibition, and I am pleased to announce that It has won the best overall image in the exhibition.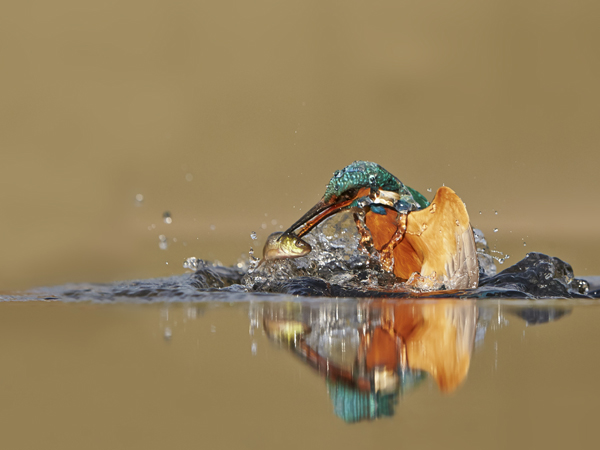 ---
October 2013
Africa Online
I have not really added much content to my Website for a while, but I have finally rectified that with some additions to the Africa gallery. Several iconic safari species now have their own page such as: Lion, Elephant, Giraffe. I have also added some some of the birds including Ostrich, Helmeted Guinefowl. There is also a page on the Southern Right Whales. In all there are about 100 images from southern Africa.
My favourite species photographed from my recent trip was Rhino, where we saw a total of at least 30 Rhino including at least 10 of the rarer Black Rhino. I have therefore also added a Rhino page in the Africa gallery which also includes plenty of facts and figures and information on the poaching situation and what is being done to try and combat the slaughter.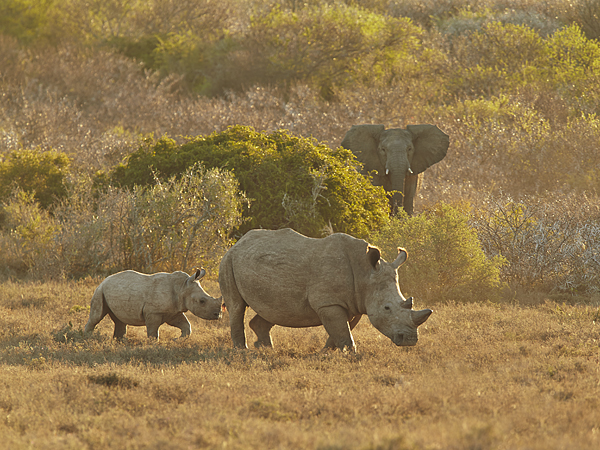 ---
September 2013
Back From Three Great Weeks
Regular readers will know that earlier this year, I was both pleased and fortunate to win a holiday to South Africa in a wildlife photography competition organised by Wexas travel and judged by the Royal Photographic Society.
Further details of the competition and to view my winning image, following link :
Wexas Travel / Royal Photographic Society Wildlife photography Competition
We visited South Africa during the end of August and early September, Sue and I had an absolutely great time, I have thousands of images to go though, and intend to update this Website very soon.
Our time in Africa coincided with a big winter storm hitting the Cape peninsular which resulted in a lot of rain for a few days and even the rare sight of snow in the wine growing regions. But as we visited the coast and then the Eastern cape for the safari it gradually got warmer and we ended up back in shirt sleeves.
England is still enjoying good weather, and I am looking forward to a few more months of photography in 2013. In the meantime, I hope to update both this blog and the gallery section with some African images very soon.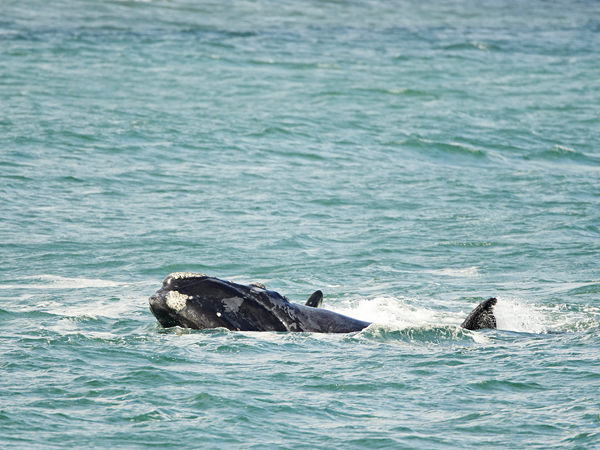 In the meantime, below is an image of the Southern Right Whale, were saw about a dozen whales over six days during the midway section of our holiday. The image below was taken at Hermanus which is known as one of the best locations on earth for land based whale watching.
---
August 2012
Still Enjoying Macro
As much As I love the thrill of the big iconic species, I still love to out and find my own subjects in the macro world. This summer has been no exception and I was pleased to add several new species of Orchids to my image collection over the summer.
But this is all due to come to an end as I fly south in search of the big iconic species of Africa.
I am so looking forward to it all, how I love the big iconic species.....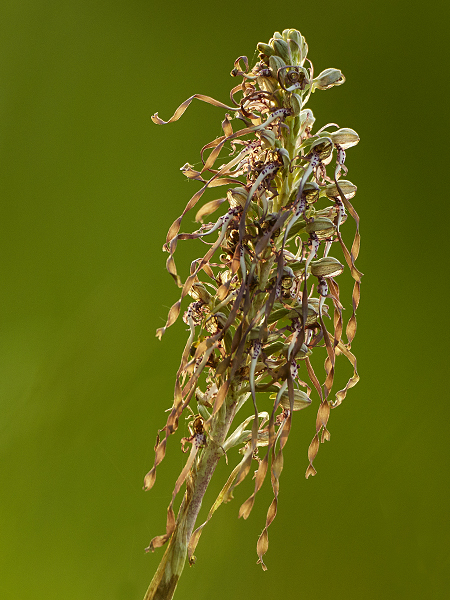 The above image is of a Lizard orchid, the image was taken at a site in Cambridgeshire. I hope to add more orchids, cowslips, and several other wild flowers to the gallery section of this Website, but the web update might be a winter activity at this rate.
---
July 2013
The Facebook effect on the blog
I don't know if it's just me, but it seems so long since I updated my blog on here. It seems so easy to just put an image up on facebook rather than update these pages.
I have retrospectively added a new butterfly image and a few lines below.
I must try harder.....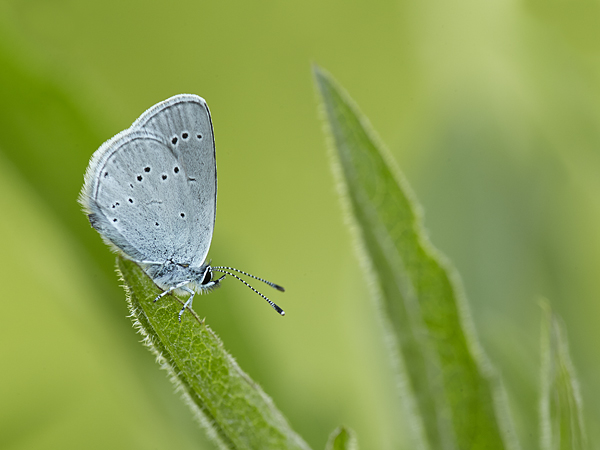 Small Blue, is the smallest of the British butterflies. It is a species which I have been concentrating on recently, thanks to a great tip off regarding a site in Warwickshire. I have updated the Butterfly gallery with a species page on the Small Blue .
---
June 2013
2015 - Only 18 Months Away !!!
I have this weekend, received my first booking for 2015. Indeed I don't have a 2015 diary. If I did this would be the only entry.
So, in Jan 2015, I look forward to showing my "Wildlife Of The Falklands" talks to one of my local camera clubs. The final finishing touches are being put on this show as it's first outing is just 4 months away in October, where I have a booking from a local wildlife trust.
I am pleased to report, that there are several bookings between October 2013 and January 2015.
If any photographic club, wildlife organisation would like a illustrated talk,
please see further details from the Lectures and Talks page
or please feel free to contact me.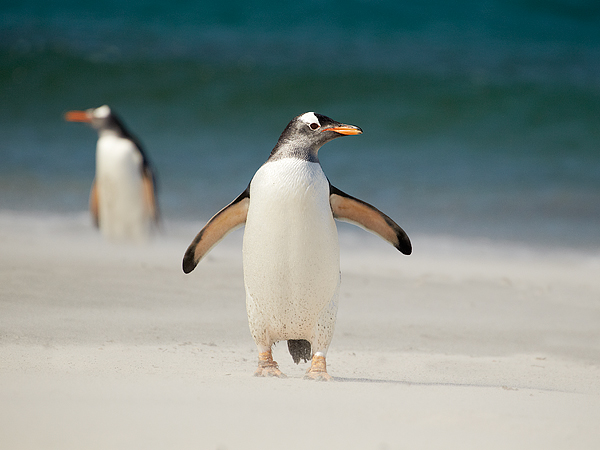 I am looking forward to a lot of new photography in 2014 including some floating hides in Bulgaria and some pelicans in Greece, revisiting some old favourites in Lapland including European Brown Bears.
But I haven't given any thoughts to my 2015 photography yet.
---
May 2013
The Macro Lens Is In Use Again
It will come as no surprise to those of you that know me, that during the past few weeks, I have been ready and patiently (sometimes impatiently) waiting to go out and photograph some more butterflies, moths, and wild flowers.
After a few false starts with nothing in the moth trap last weekend, I finally managed to see good numbers of butterflies in the garden including Holly Blue, Orange Tip, Small White, and several Green Veined Whites including this lovely specimen below. As a result of this and some other images already on my hard drive, I will be adding a Green Veined White section to the British Butterfly gallery very soon.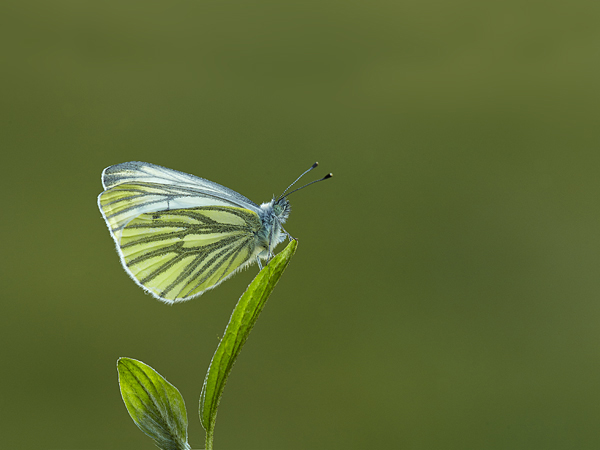 Later this month, I have a couple of days booked for a visit to Dorset to photograph some wild flowers (and anything else I can find). With this in mind, earlier this week, I went in search of Pasque Flowers and it is a very good year for them.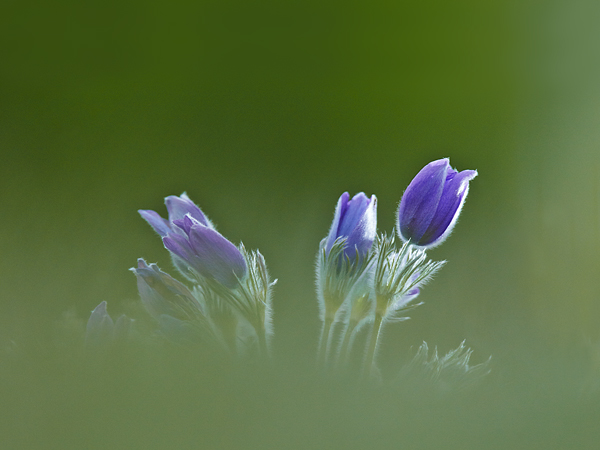 ---
30th April
Size Matters
Sometimes the subject looks best if it is not large in the frame
indeed sometimes you have no choice but to put your subject small in the frame
an example below from a recent visit to Norfolk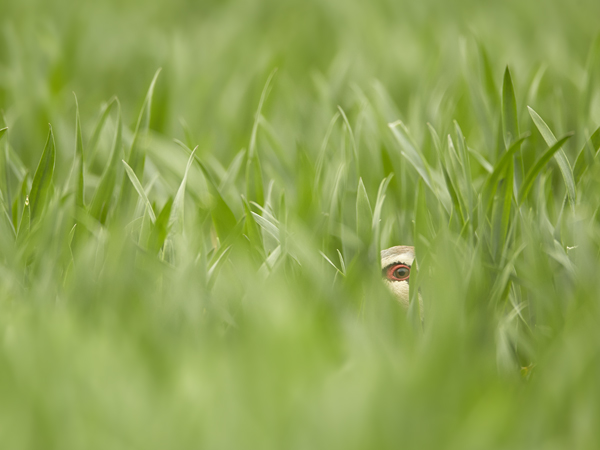 ---
28th April
Its Never "Yet Again"
But It Is Always "Pleased To Have Another Opputunity"
All Wildlife photographers love travelling the globe looking for new and exotic species to photograph, indeed there is no better feeling than photographing a species which you have never seen before and have spent years hoping that one day you would have this bird or animal in front of your lens.
But it is always good to photograph some old favourites. British Wildlife is some of the best in the world and it does not matter how many times you have photographed things like Hares, Foxes, Kingfishers, and Deer, its always great to photograph them again. Its should never be "yet again" but it should always be "pleased to have another opportunity". Below are a few images of some species which I have photographed recently all of which I have photographed before, and all of which I really enjoyed photographing again.
I also look forward to my next opportunity to photograph any species again that I have previously photographed. With so many British species to photograph, hopefully this will be in the very near future.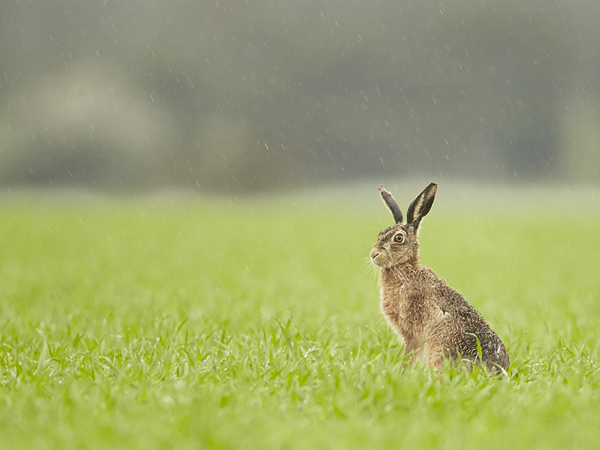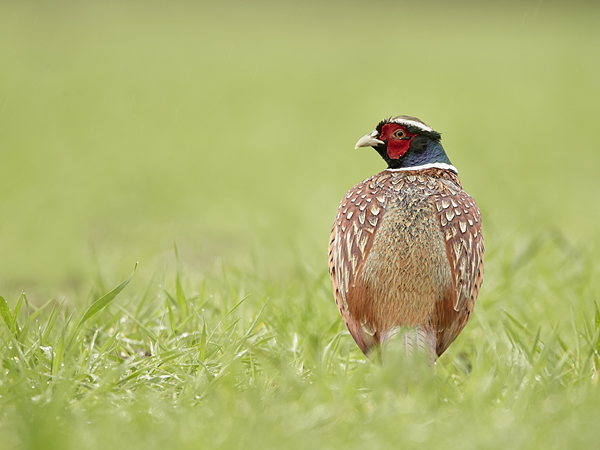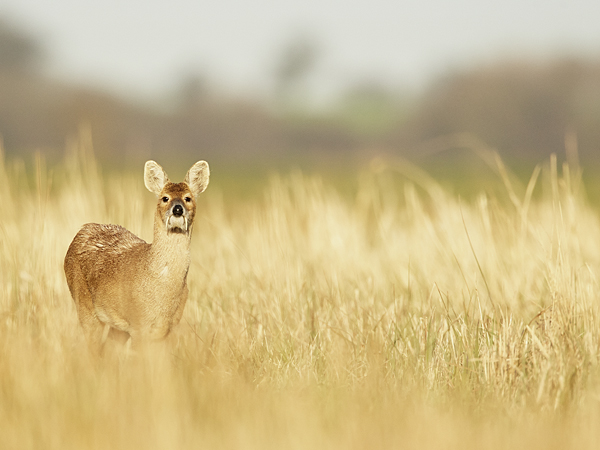 ---
31st March
Back To One Of My Favourite Destinations
Everyone has places that they like to visit again and again, sometimes this is relatively easy such as a nearby nature reserve, or a good location a few hours drive away. Indeed there are several places that I go regularly that are within a few hours drive which I visit for either an evening or a day out. But one of my favourite destinations is Finland, which is a great place for wildlife and has so much to offer.
During March, I was lucky enough to spend two weeks in Finland and Northern Norway with three friends, Danny Green, Dave Thorley, and Kevin Bedford where we photographed a large wide ranging collection of species. For many years I have been targeting more images of Black Woodpecker and we spent a few days in a photo hide with these followed by a few days in a Wolverine Photo hide. Like last year we also targeted some of the Arctic sea ducks, and again we were rewarded by the best light show on Earth the Northern Lights.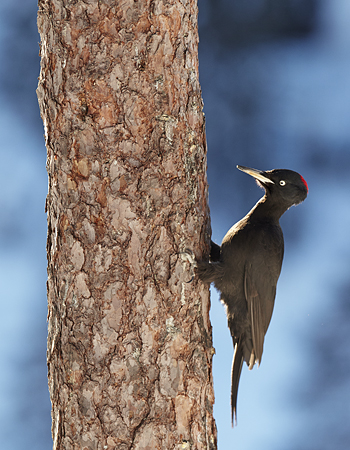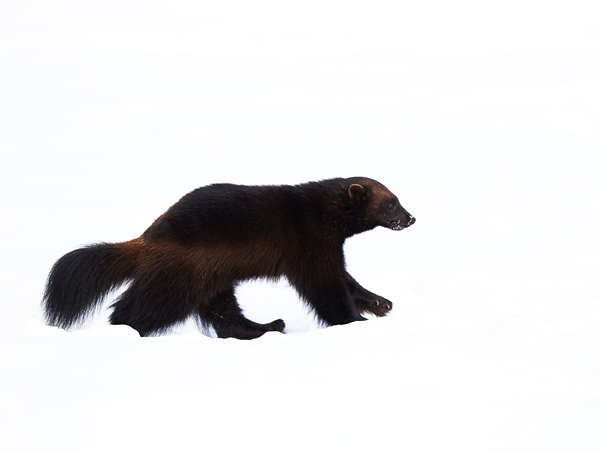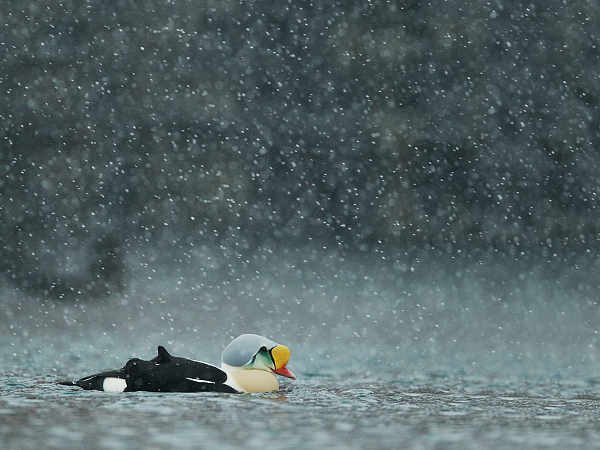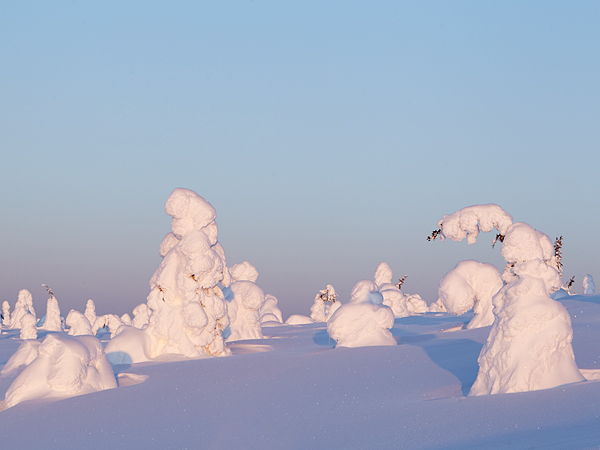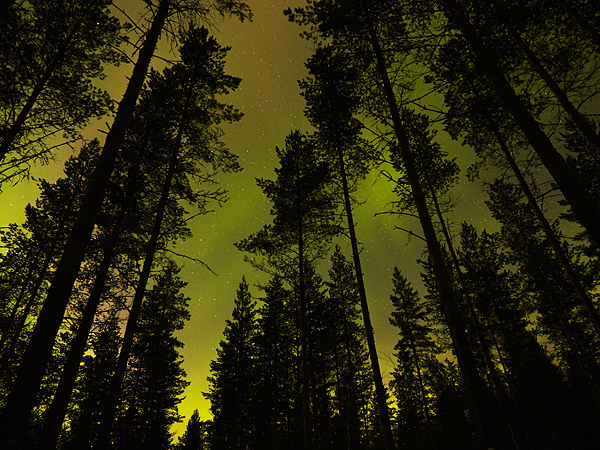 ---
19th

February
Another Month Passes - all sorts of bits 'n' bobs photographed
I have been rather quiet on the photographic front recently. I seem to have spent a few days out here and there, and as a result I have gradually collected images of a wide range of photographic subjects. These have included a few trips to Norfolk with some waders in the snow. I have also been to Gloucestershire for a few days. I have been lucky to have some good light for some of these and have enjoyed photographing some of our more common species such as Moorhen and Mute Swan. Wildlife photograph is not just all about "blue chip species" on expensive trips.
It was also good to get the macro lens out for the first time of the year and take some images of snowdrops. Which is hopefully the start of many macro images in 2013.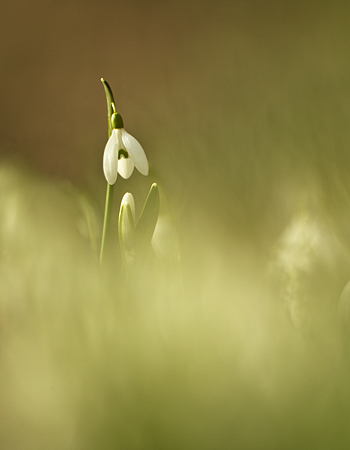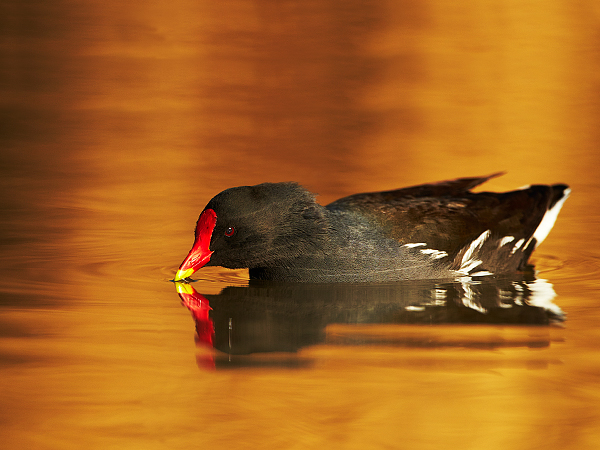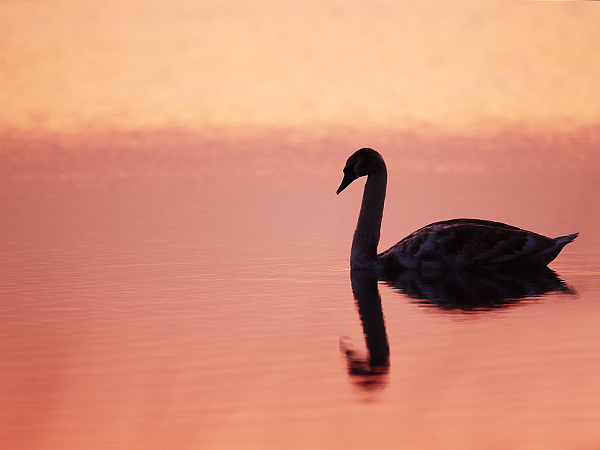 Plans for the next month are also flexible, and depending on both the weather and what takes my fancy, I might try and do some more Chinese Water Deer and hope to improve on the image below.
I also have a visit to Finland in March which sees me back in both the Boreal forest and then back to the far north of Norway searching for more sea ducks.
---
17th

January
Competition Success
I am very pleased to report that one of my images, a Willow Grouse taken in Finland last year has won the prestigious WEXAS wildlife Photography competition.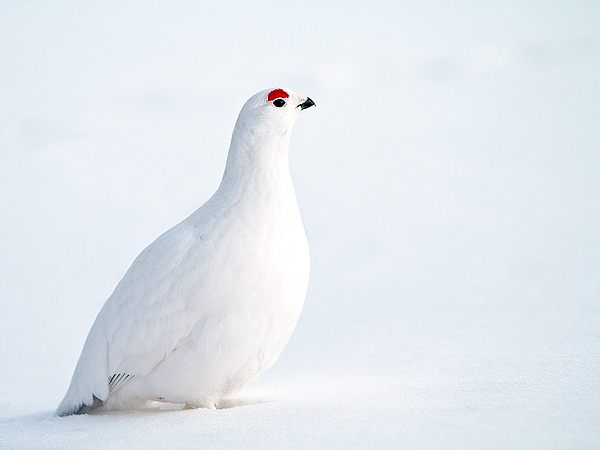 The judging panel were Jonathan and Angie Scott (From BBC Big Cat Diary), Jonathan is a Canon Ambassador and a honorary WEXAS president, Traveller magazine deputy editor Duncan Mills, and the Royal Photographic Society. The prize is Holiday to South Africa with luxury accommodation including a safari. I also won membership of the RPS and their Natural History section.
Competition organisers (WEXAS Travel) added some lovely comments on their Website
"The Judges felt this was, a 'flawless picture, with beautiful tones and detail.' They variously described it as 'painterly' and 'subtle', whilst noting that, 'the delicacy of this image is impressive, particularly the clever use of light'. They concluded that it had a 'quiet but compelling gorgeousness' about it and were happy to nominate it as their winner."
Their web page and other winning images can be seen at the following link:
---
10th

January
The Best Locations For Wildlife Photography
I have heard many people discuss the top locations for wildlife photography on planet earth, I have been fortunate to visit a small few of these including Iceland, Finland, and the Arctic circle, I have seen some great wildlife and natural experiences such as the Northern Lights. Amongst some of the other places which regularly feature on a list of the top ten locations for wildlife photography are: Alaska, Japan, Yellowstone in winter.
One location which I have heard several people say should be on this wildlife photographers top ten list of locations is The Falkland Islands. Sue and I visited these great islands a few weeks ago, and in my opinion they are definitely one of the places that should be high on the list of places to visit. If you like penguins then they should rise towards the top of that list.
If you are lucky, you will see five species of penguin (a bit of luck is always required with wildlife photography and on the Falklands you will need a bit of luck to find Macaroni penguins). On our visit, we saw lots of penguins, probably several million. But also luck was on our side and whilst on Saunders Island, we managed to see all five Falkland penguin species in one day.
Even though I am a self confessed penguin fan, there is also a lot more great species to see and photograph including the Black-browed albatross of which over two thirds of the worlds population breed on the Falklands.
I have added a Falklands section into the gallery section of this Website, which contains around a 100 new images, and a few images from our visit are shown below.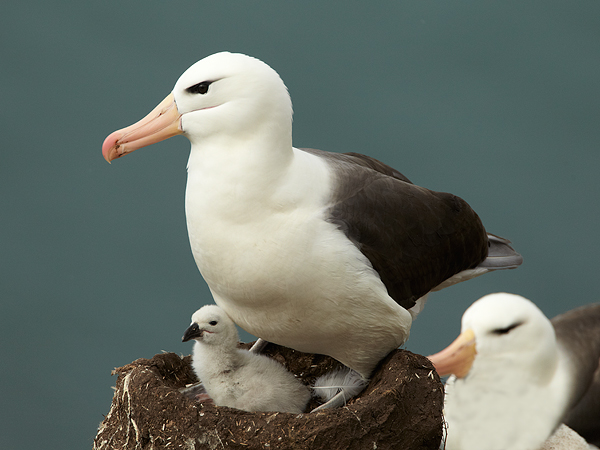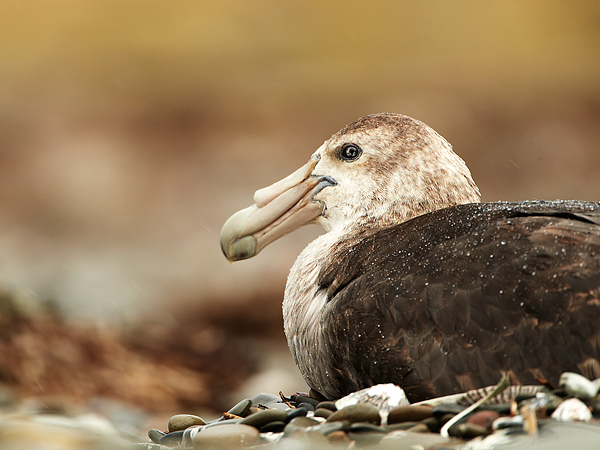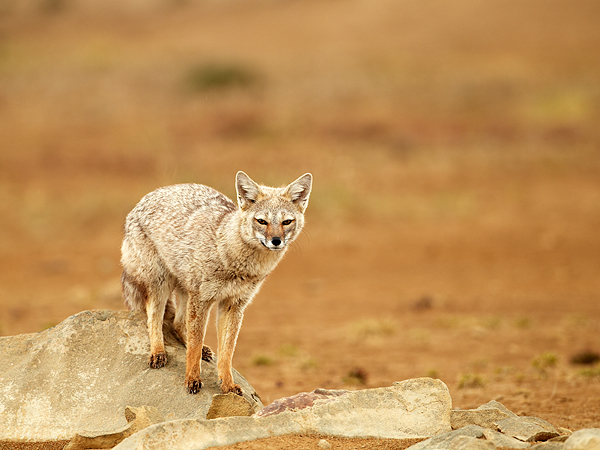 What no Penguins?
I will add a few lines and images of penguins on this blog very soon
but don't worry - there are plenty of penguin images uploaded into the Falklands gallery already
---
Blog History
I used to keep an active blog on my old Website and one of the things I am very keen to do is to get back in that habit and update this blog at least once a month and often more.
Please revisit and keep an eye on what i have been up to along with my thoughts.
If you wish to comment, please use the Contact Nigel page.