Nigel's Wildlife Photography Blog : 2018
Saturday 9th June
World Gin Day
And now for something completely different from my usual updates: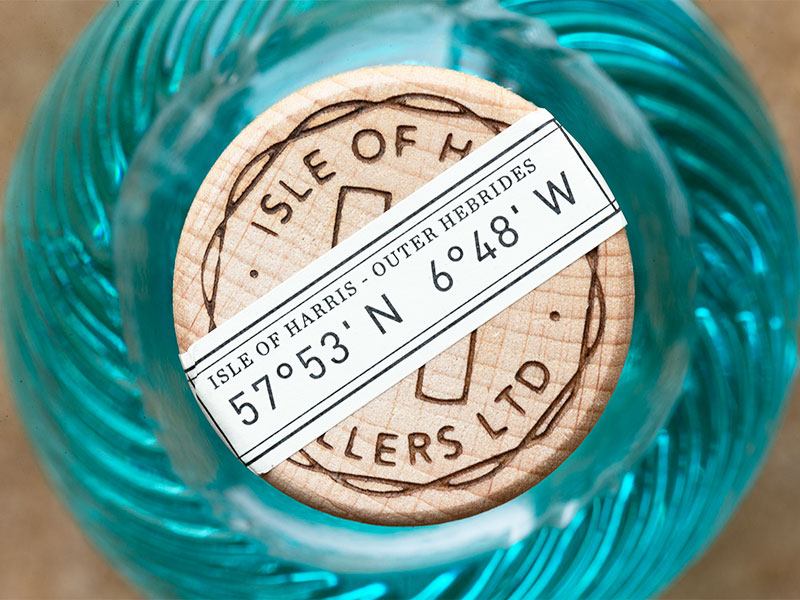 Above is a picture of a well known brand of Gin in its distinctive own bottle which I have deliberately set about to photograph from a more unusual angle.
I was a little unsure if i should post this as an update on this blog, Indeed I could also have added the Hebrides link, along with the fact that it comes from the small town of Tarbet on South Harris which is I have visited quite a few times in recent years. Indeed it is my ongoing Hebrides links that originally attracted me to this great drink. I am definately no expert on Gin, but in my opinion, I think it would be very hard to find a better tasting gin than this.
As well as posting this image on "world gin day", this image was originally taken to illustrate a magazine article that I had written for a well known monthly publication.
As with all aspects of photography, it is always good to try something a bit different.
---
Wednesday 6th June
Mr Black Hairstreak
It is always good to be able to view and then photograph rare butterfly species, and over recent years, i have certainly not spent as much time as i would like photographing our British butterflies.
A few days ago, I saw a post on social media that the Black Hairstreak had emerged much earlier than usual, indeed they had emegred on the same day at two seperate sites, one in Oxforshire and the other in Northamptonshire.
As it has been several years since I last saw the Black Hairstreak, I thought it would be good to visit the Northamptonshire site which is about 45 mins drive. The numbers are traditionally low and it is not uncommon for the numbers seen to be only a handfull, this can make photography very hard, indeed it is best to avoid a weekend visit if possible.
But over the past few days the weather has been quite warn and sunny which has resulted in the number of butterflies continuing to emerge. Indeed I spent a few minutes chatting to the warden, and he confirmed that there was at least 17 butterflies in the woods at a least four of five seperate locations.
The Black Hairstreaks prefer Dewberry which is managed especially for them at this site, and it has certainly paid dividends as there were indeed good numbers flying in the tree canopy. Luckily they were also coming down to lower levels to nectar and some were sitting fairly well for photography.
The male black Hairstreaks always emerge before the females, and I only saw males during my visit, but it was certainly really good to see and photograph this lovely species once again.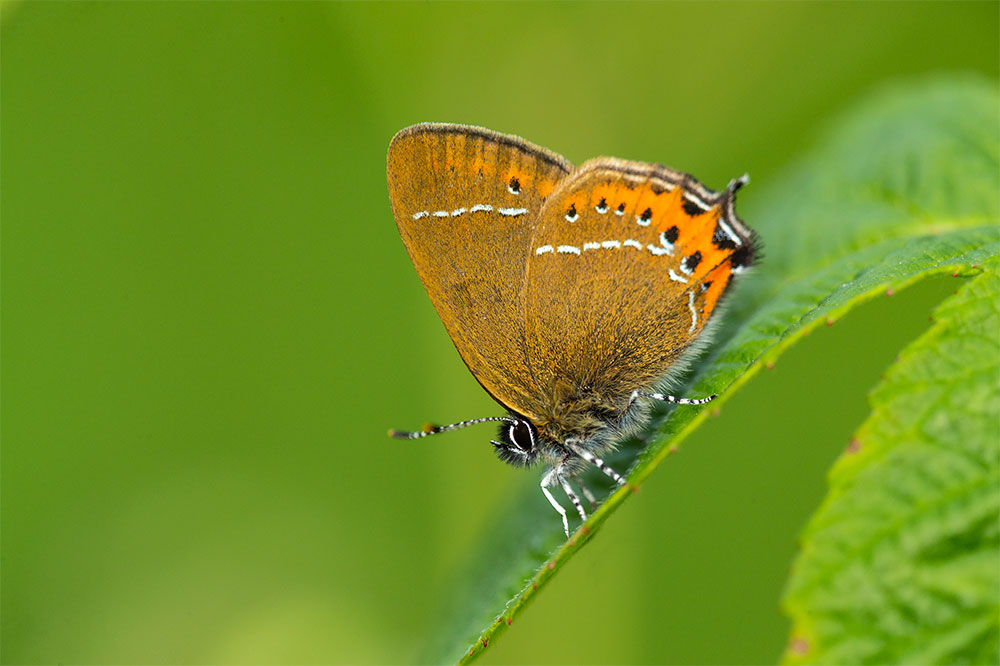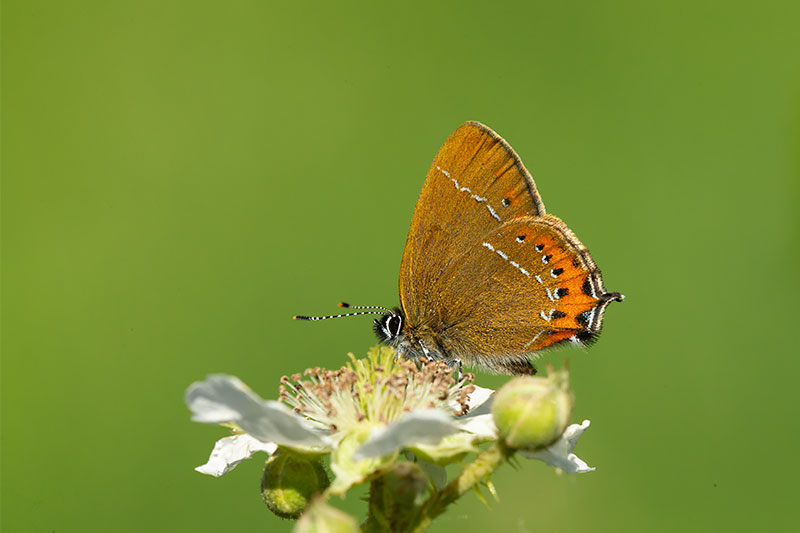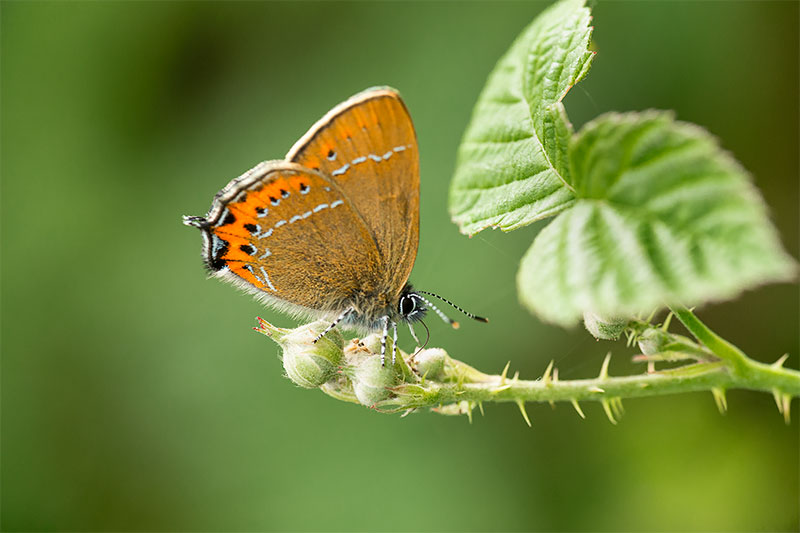 ---
Thursday 31st May
Monkeys, Ladys, And The Militiary
Many years ago, i set out to photograph all of the British butterfly species and it took me about four year to complete this project. At the time, i was also keen on photographing all of the British Dragonflies and the Bristish Orchids.
You would think that the orchids would be the easiest of the three, after all, they dont have the ability to fly away like both the draginflies and the butterflies. But In my opinion the orchids are definately be the hardest of the three species groups to find and to photograph the set of all of the British species. Thie reason being, that some of the orchids are extremely rare and as a result it is really difficult to find out site information, yet alone find the flowers to photograph if you visit the site during the flowering period. As a result, it was not long before, i gave up the idea of photographing all of the 50 odd species of British Orchid and instead, I decided to try and achieve photographic quality rather than photographic quantity.
There are at least half a dozen orchid species that are extremely hard to find yet alone photograph. Then there is another five or six that only occur at a handful of sites of which the location of which is not made public.
But there are three species of orchid that allthough very rare in Britian, the locations are very well known, Indeed a quick internet search can provide lots of useful information. These are the Monkey Orchid, The Lady Orchid, and the Militiary Orchid. I had some time free between other comitments, so set about visiting the three sites and trying to get some reasonable photographs. The dates that i had available was a bit early for all three species, and none of them were quite ready. But it was a good day out, it was good to see three orchid species that i have not seen before. A few of the resulting images are shown below. i want to visit all of the three sites again and get better photos, but due to other things that will have to wait for another year.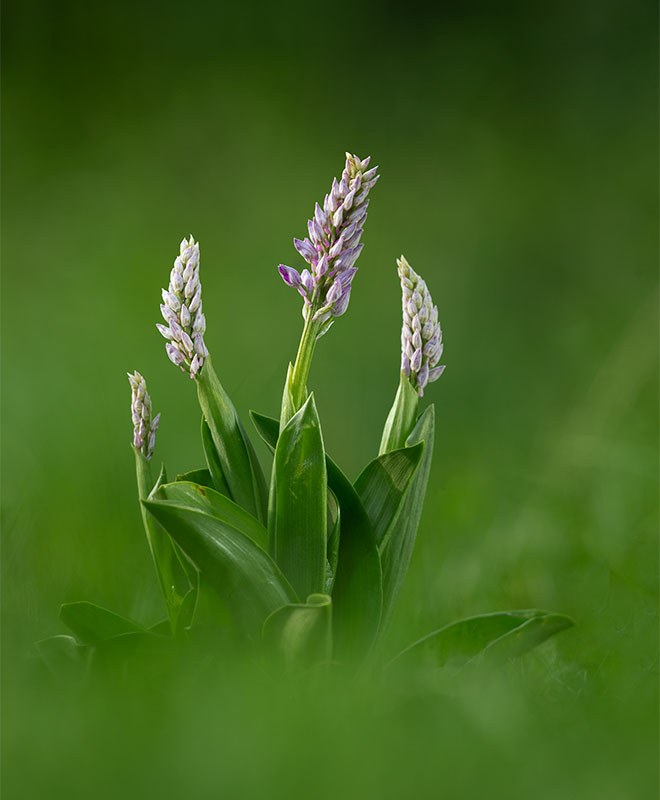 Above, and below is the Military orchid which is prehaps the rarest of the three orchids photographed.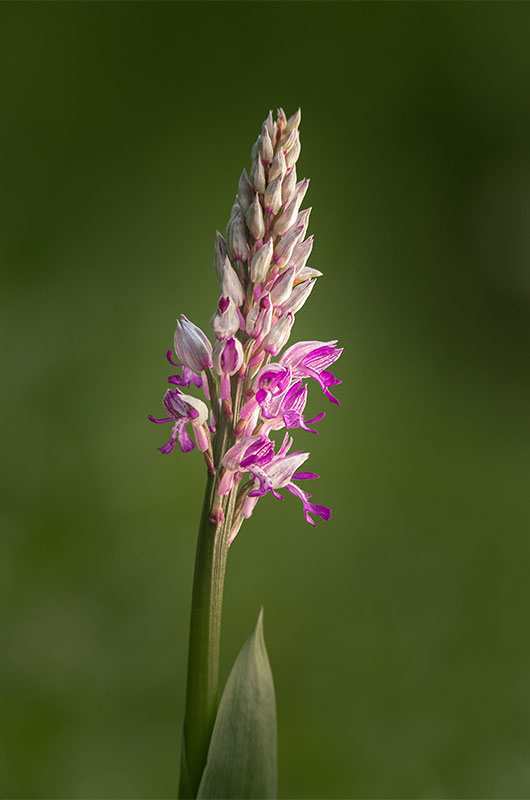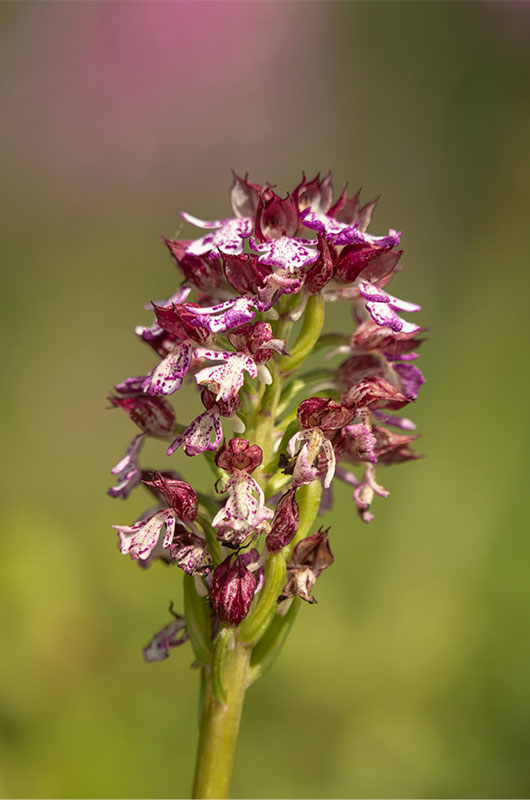 Above is the Lady Orchid, and below is the Monkey Orchid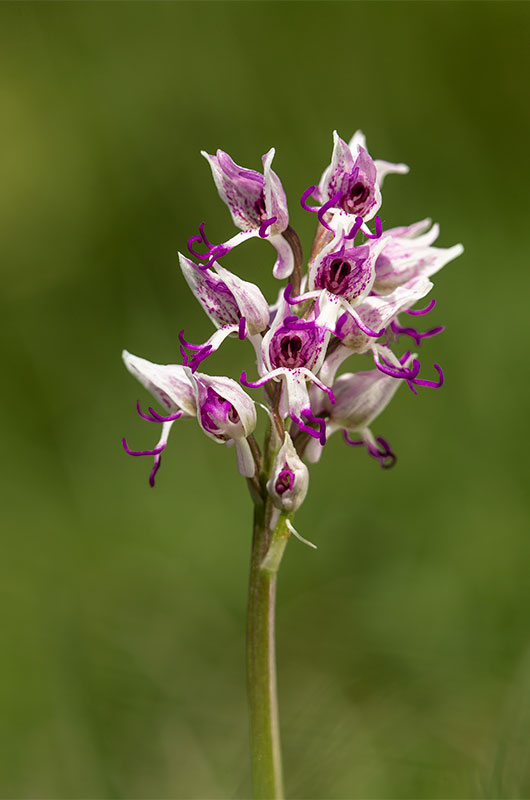 ---
Sunday 6th May
It is always great to see Corncrake
Last week, was the start of the 2018 season for Hebrides Cruises and i was guiding a trip around Staffa, Iona, Treshnish, Coll, and Mull. It was a fantastic week with lots of wildlife seen by the guests. Indeed, we saw lots of Eagles, including 7 White Tailed and 2 Golden in one single day.
During the week, we also saw Otter on the very first evening of the season while anchored off Seil. Other sightings included Hen Harrirer, lots of seabirds including many many Puffins.
One of the very special birds of the Hebrides is the corncrake, and it is really good news that their numbers are increasing after many years of decline. Over recent years, It is reasonably easy to find places on Coll, Canna, Iona, Uist, etc. where it is possible to hear corncrake calling
But one of the highlights of the week was watching this lovely Corncrake for over an hour whilst visiting Iona. While we were photographing this bird, we heard at least 5+ other corncrake calling around us.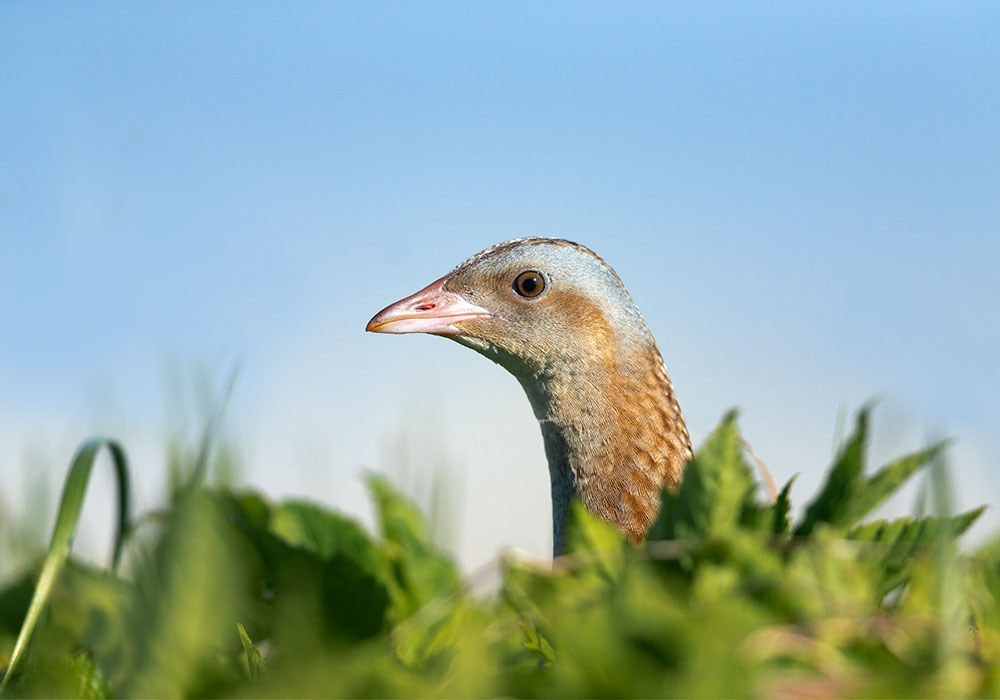 Hebrides Cruises has two great boats, below is an image of their boats left is: Elizabeth G, on the right is: Emma Jane.
During the 2018 season, I will once again be working on Elizabeth G as one of their wildlife guides. I took this image a few weeks ago during crew training. Stevie (one of the onboard chefs) and myself were working in a tender which gave us some nice low level views, and i took several publicity shots of both boats with a dramatic background a few miles off the coast of Oban.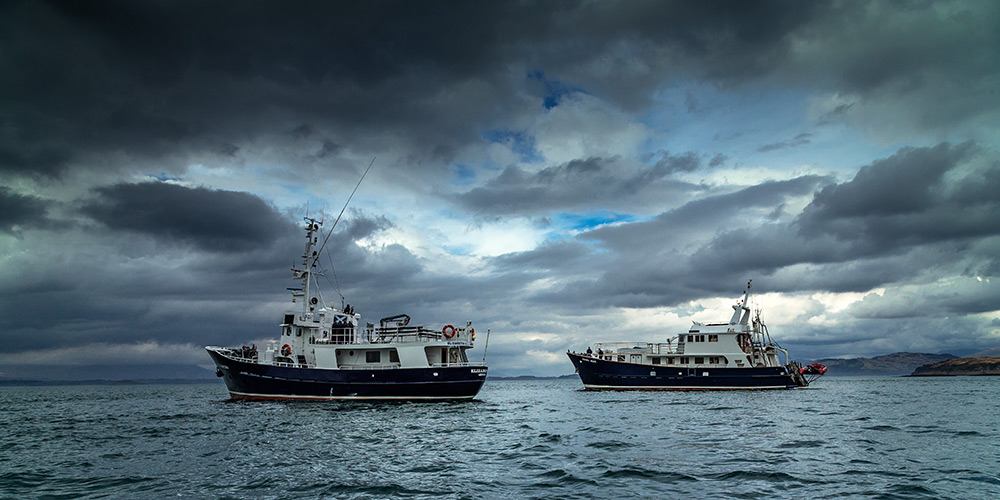 ---
Tuesday 17th April
Favourite Images
When reviewing your own photography, I am not sure if it is good or bad to have a favourite image or not?
But if I was to choose a current favourite, it would be this rock arch which was photographed a few weeks ago in Northern Harris.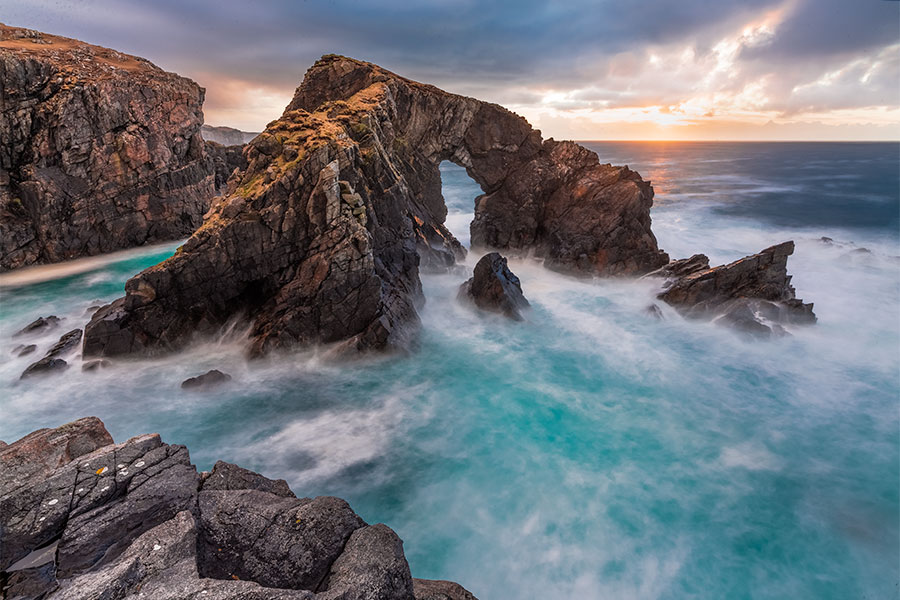 ---
Thursday 12th April
Lighthouses
During my time in the Hebrides each summer, we pass by many lighthouses, they are usually very colourful, photogenic, and its often easy to forget that they served such a useful purpose to so many sailors for many hundreds of years.
For quite a while, I have wanted to capture a few more images of them, and during my recent visit we managed to visit the most Northern lighthouse on the island of Lewis which sitands right at the top tip at the Butt of Lewis. Many images were taken during the afternoon and evening. We also visited the island of Scalpay which is connected to Harris by a modern bridge, and spent many hours photographing the light from different angles and viewpoints.
So far, i have only managed to sort a selection of images from these two very enjoyable photographic sessions, but I wanted to add a few of them onto my blog before I missed the chance and it bacame old news..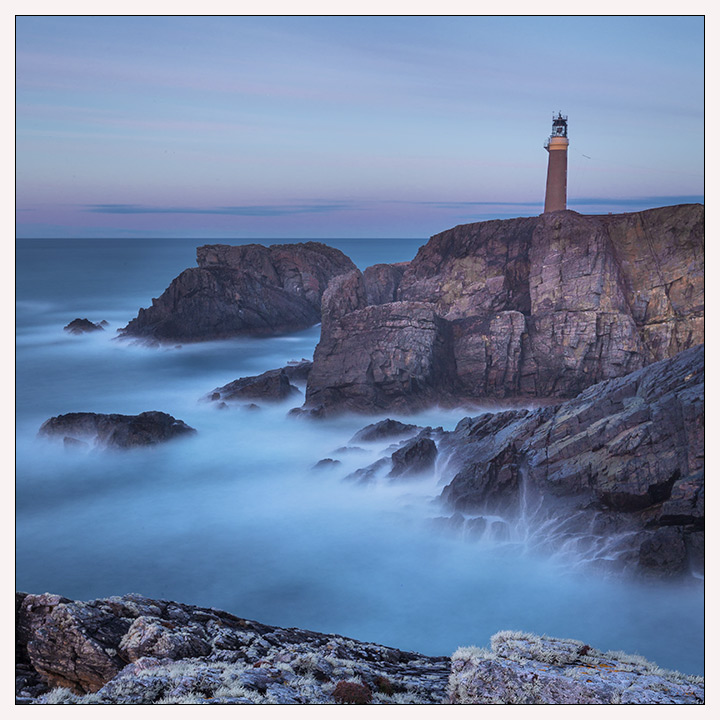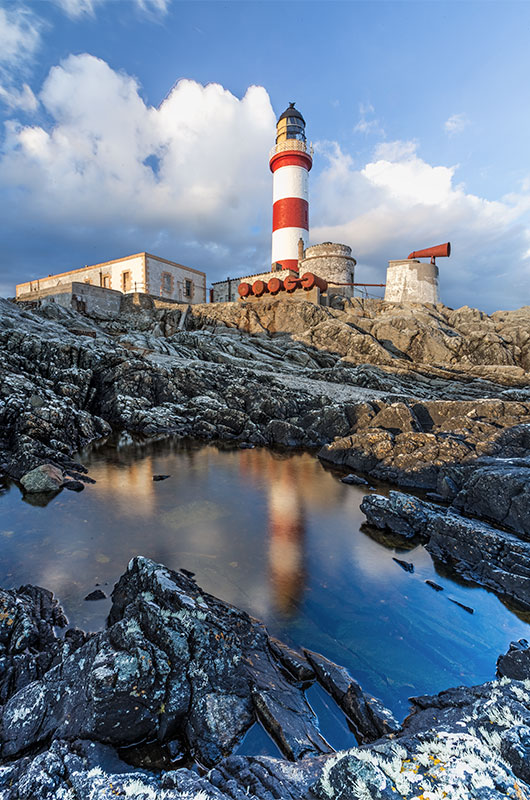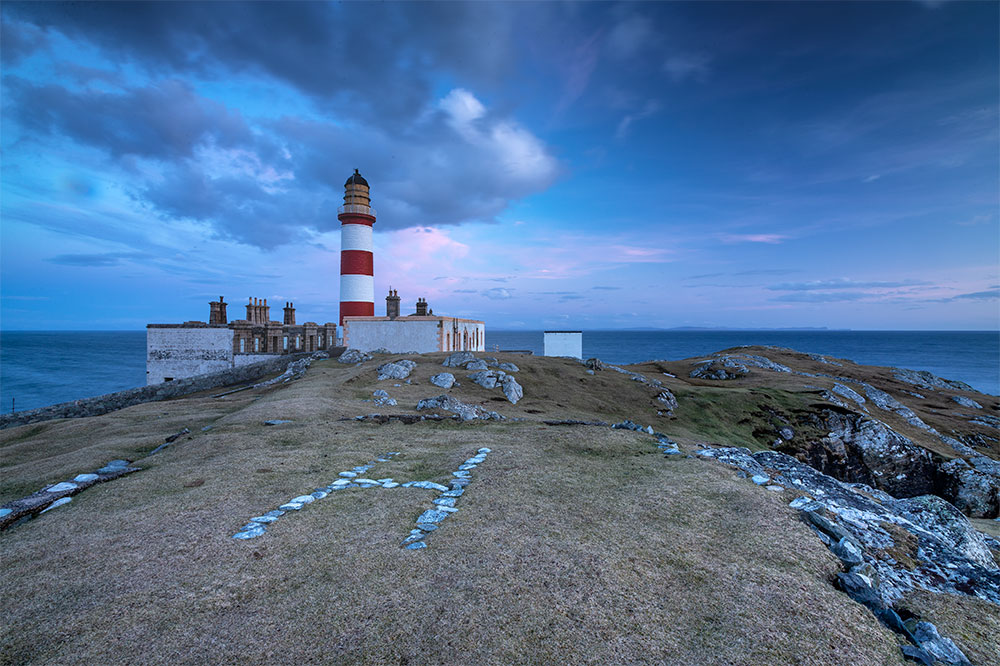 Finishing off with something a bit different: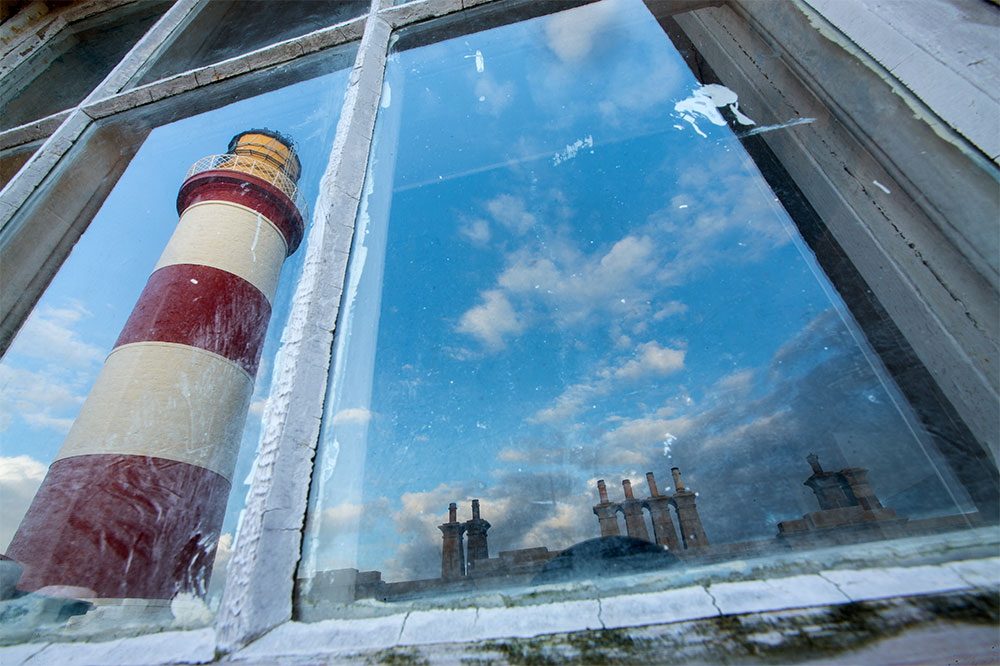 ---
Wednesday 11th April
Harris And Lewis - Wow, What A Great Place For Landscapes
I have just returned (and am busy sorting out many images) from a ten day visit to Harris, Lewis, and scalpay to try my hand at some landscape photography. This is a very quick post showing a tiny ammount of images from the many great sites we visited which include famous beaches such as Lyskentyre on Harris. Along with historic sites such as the Callanish stones in Northern Lewis.
I have many more images to sort but I cannnot reccommend these far flung Hebridies islands enough.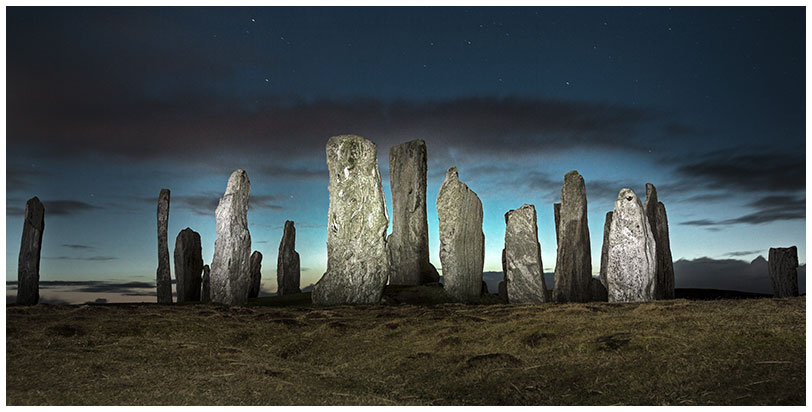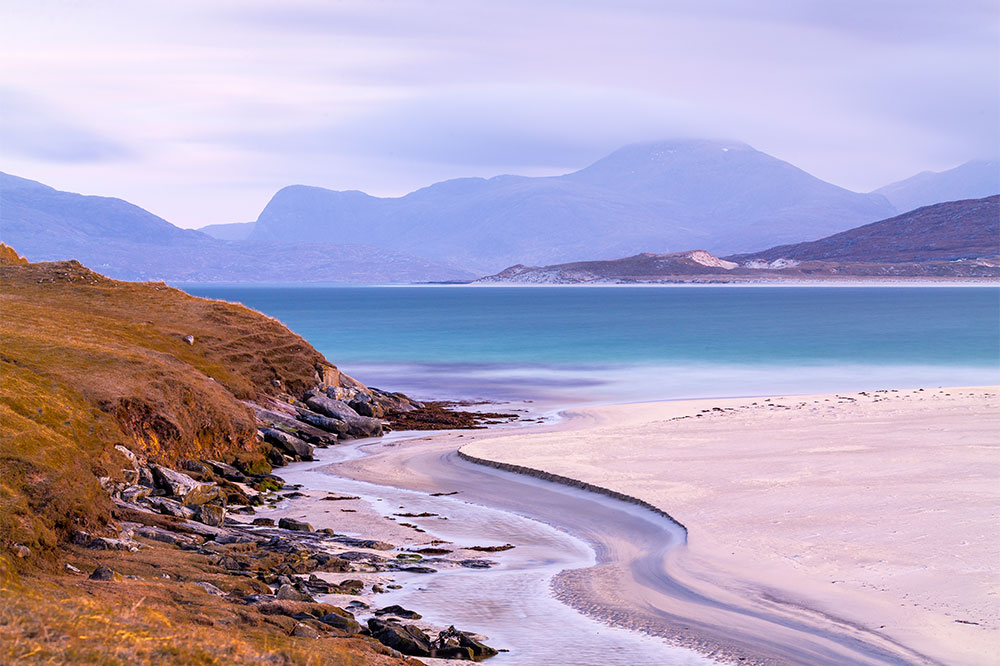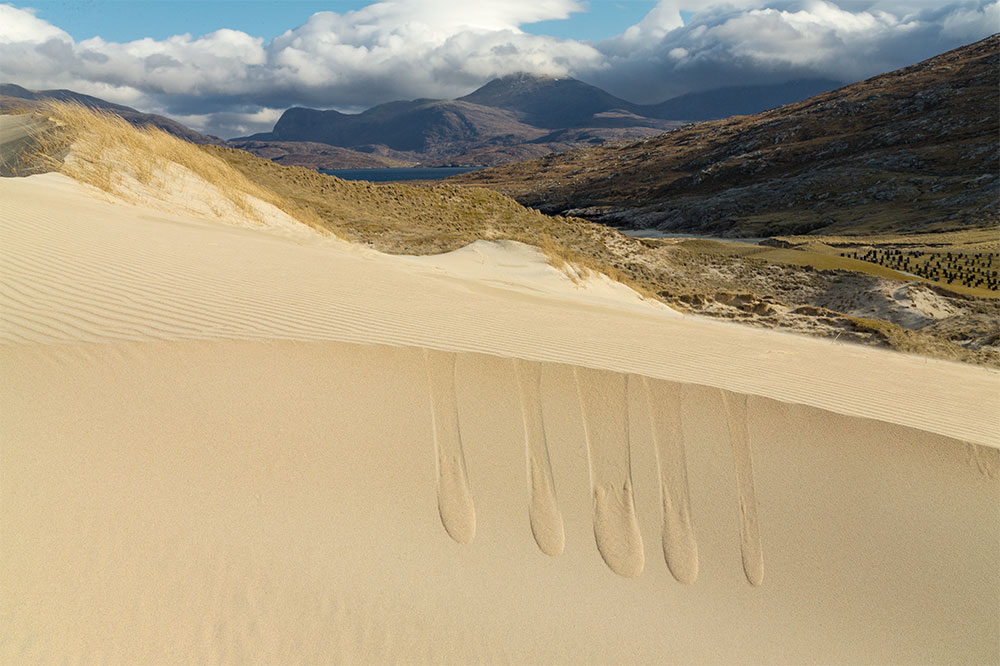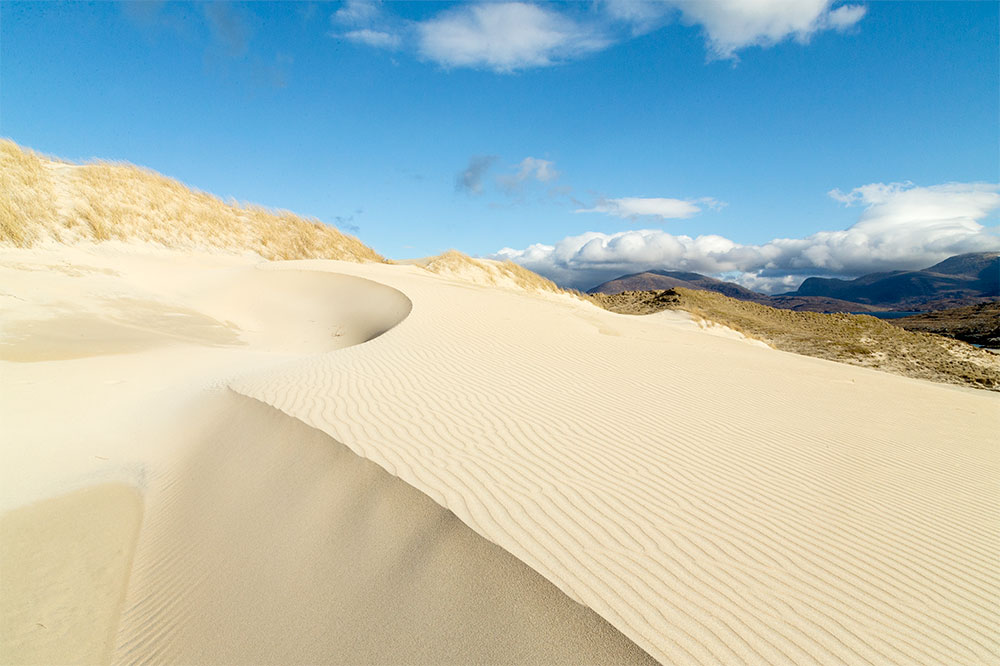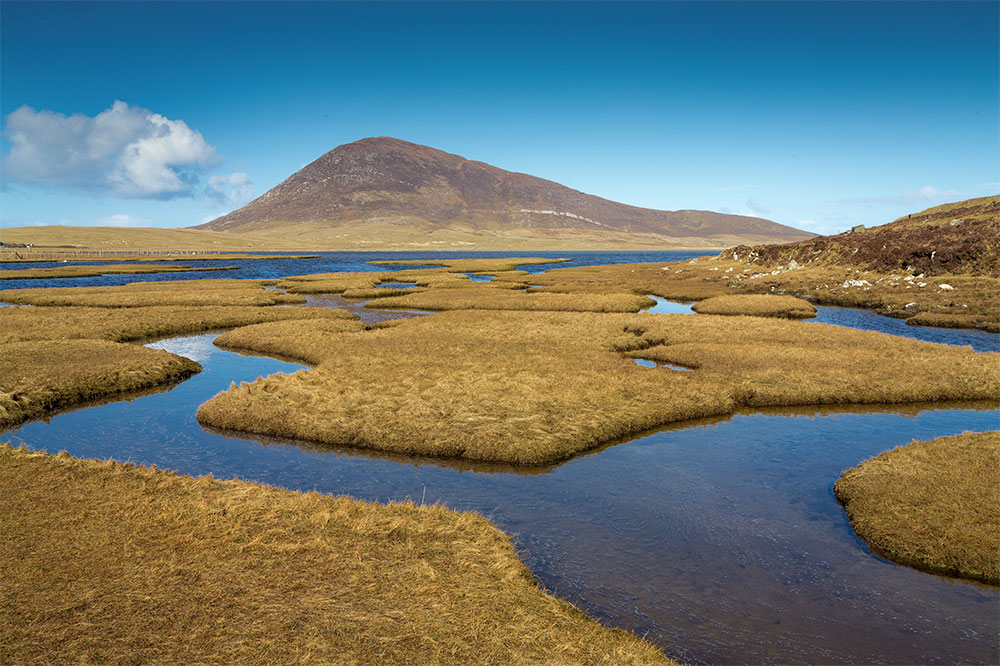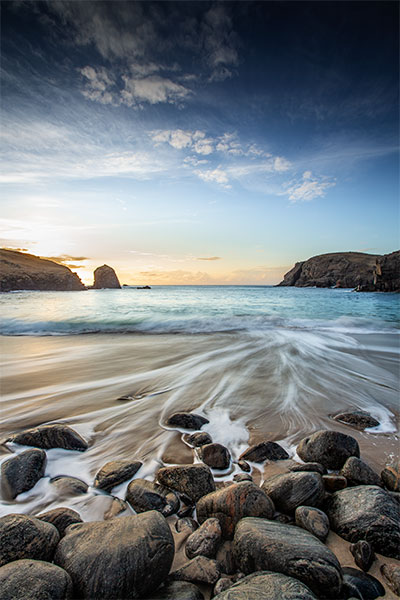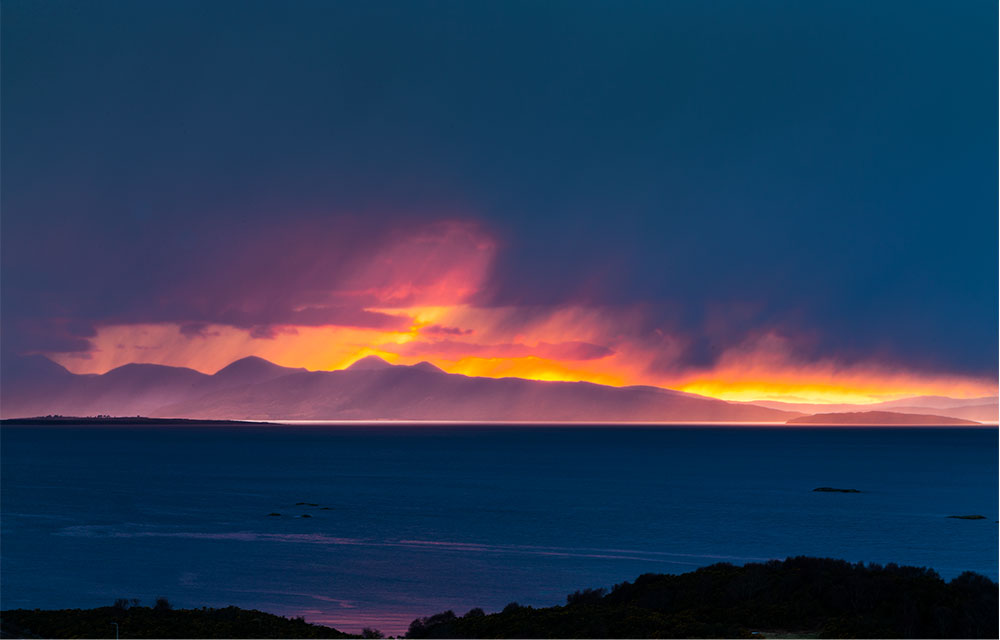 Finishing off with a sunset over the island of Raasay
---
Monday 9th April
Greetings Cards For Hebrides Cruises
The summer is fast appraoching (allthough it would not appear to be approching with the current ongoing wet and cold weather that seems to not want to give up it's winter feel and pass into a lovely warm spring!!)
As with the previous few years, I am really looking forward to spending some time working as a guide on "Elizabeth G", which is one of the supurb boats owned and opperated by Hebrides Cruises. This season I am pleased to report that I was asked to guide on several trips that are spead between late April and the end of October, these vougages range from four day visits exploring the Small Isles through to ten day trips of a more expedition nature which visit more remote islands including St. Kilda. As always, i am looking forward to returning to one of the best British areas for both wildlife and scenery. The staff training days are fast approaching. Looks like my thermals may be the order of the day.
Last year, Hebrides Cruises used my Puffin greetings card as part of their welcome pack to guests. This year they will be using my Common Dolphin Greetings card as well as the Puffin card, and I have recently collected special "Hebrides Cruises editions" of these cards my local printers ready for the season ahead.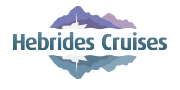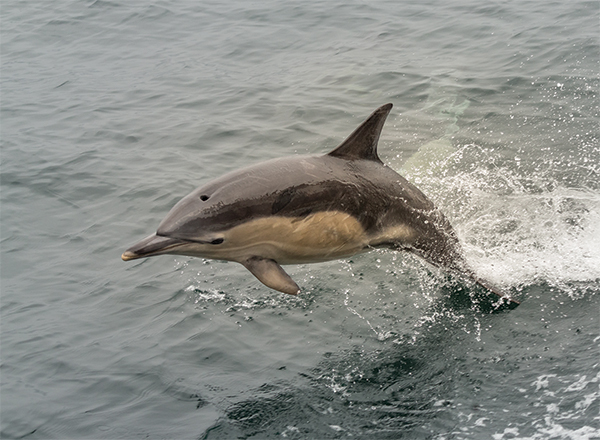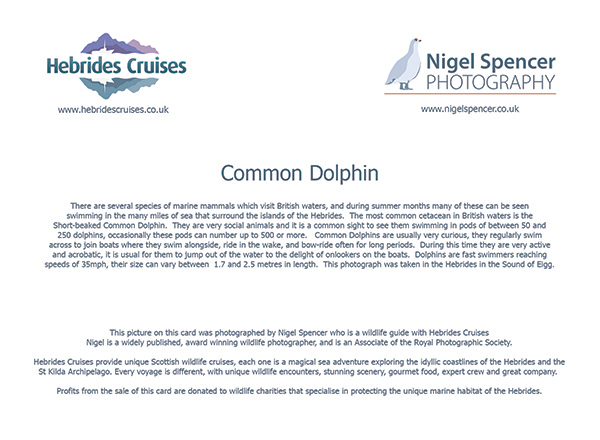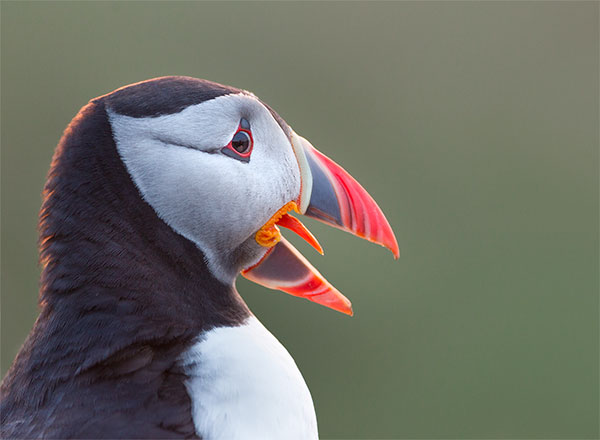 ---
Friday 16th March
Common Cuckoo Images In BBC Countryfile Magazine
Several weeks ago, I was contacted by BBC Countryfile magaizine regarding the possible use of some of my images of Common Cuckoo in their magazine. I sent them some images to review and I am pleased to report that they have chosen to use three of my images to illustrate a feature on the common cuckoo which will appear in the May 2018 magazine.
They also used one of my images in the April 2018 magazine as a preview to the article in the May magazine.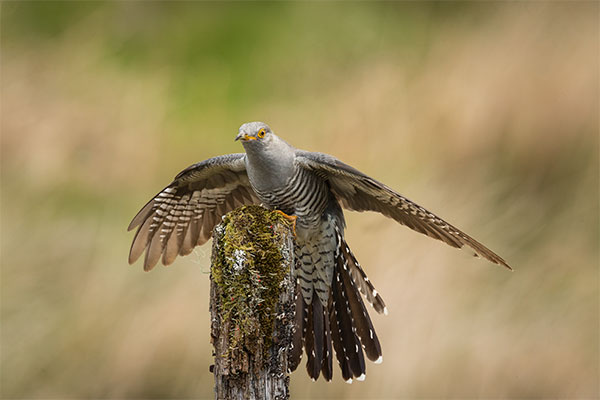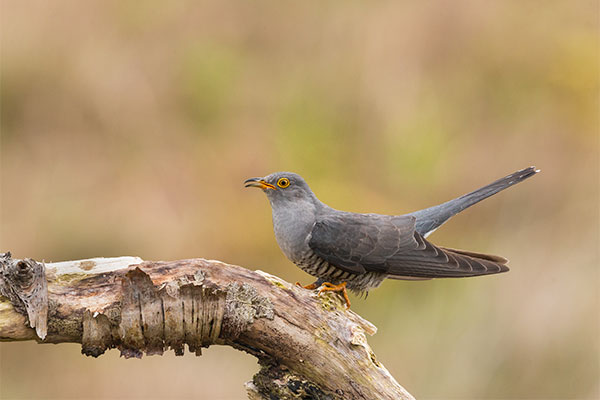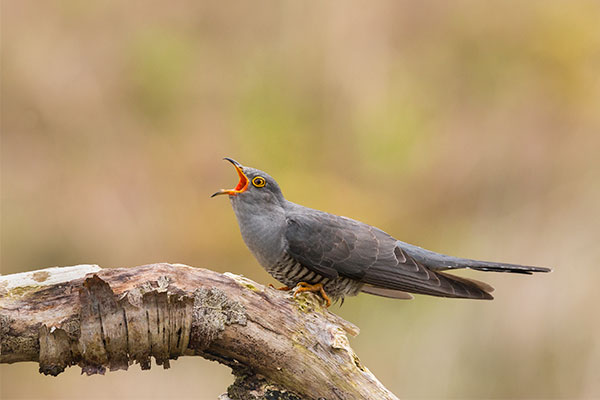 ---
Saturday 10th March
Wild Crocus
There are some plants that are obviously wild, and there are some flowers that are clearly cultivated or garden species. But somewhere inbetween there are some that could be classed as either, flowers that appear to be naturalised and growing wild.
Indeed, I am not sure exactly what is classified as a wild flower, and as such, I dont often photograph garden species or naturalised species such as Cyclamen, daffodills, or Crocus. In some ways, this is a shame because in my opinion some of the early spring flowers offer some great colour and can look really great when the light is good.
I have photographed snowdrops on a regular basis, and i guess these fit into the same viewpoint, could be wild, cultivated, or naturalised.
A few days ago, I was out with my camera at a site in South Northamptonshire that i have visited a few times recently looking for early spring flowers to photograph and came across lots of Crocus and couldn't resist pointing my camera at them.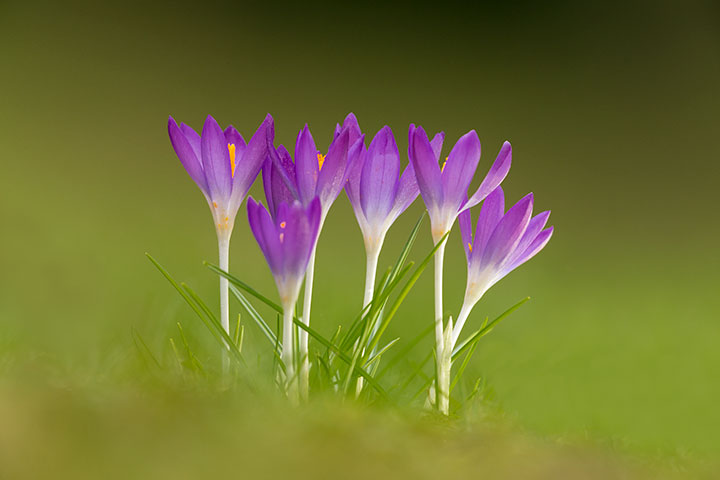 ---
Monday 5th March
Looking To Improve Your Photography?
I was recently asked to run a session at a photographic study day entitled "Inspiring Photography", the event was held last week in Benson in Oxfordshire. After discussing the requirements with the organiser, I put together a bespoke talk and then ran a two hour session on wildlife photography looking at a wide range of topics.
My session covered lots of items including: equipment, composition, backgrounds, exposure (and exposure compensation). The topics covered were wide and diverse including the use of a tripod, how to create a "clean background" the effects of apperture, shutter speed, and ISO. We looked at shooting angles, the size of the subject in the frame, how to create something different. As you would expect the usual items such as appropriate depth of field were also reviewed as part of the day.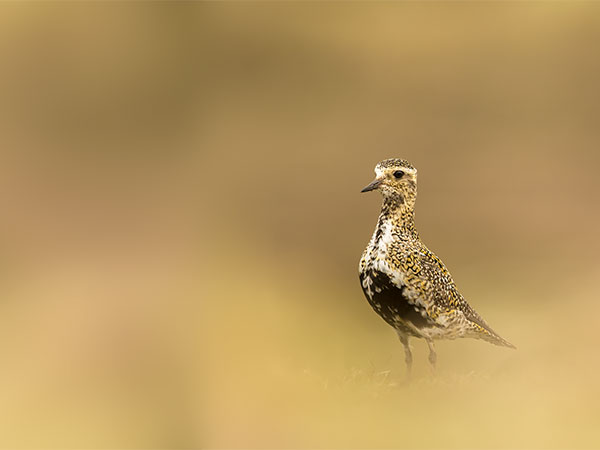 Amongst many of my ideas to improve photography, I discussed was the use of projects. Your photography will benefit from choosing a subject and then keep returning to this subject looking for different ideas and viewpoints while each time looking to get better results and images than previous visits. You will also build up a pleasing portfolio of images that will show you the improvement.
From a personal point of view, I have several long term projects, and I discussed my project of photographing all of the British Butterfly species.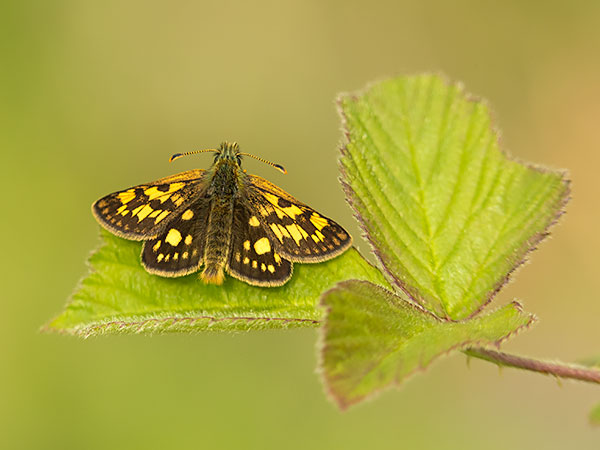 It is also good to find a short term project, focus your efforts on seeing what can be achieved in a few days or a few weeks. I discussed my current 2018 project of photographing Snowdrops.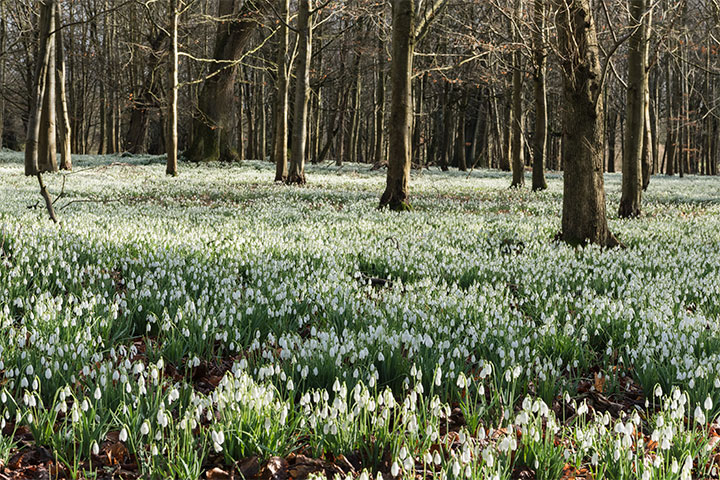 My brief was to discuss various aspects of photography (not just wildlife) therefore we looked at other photographic areas including landscape photography. This looked at more photographic principles, ideas, hints, and tips. We looked at lens choice, composition, and the part that light plays in any image. We also discussed how to photograph specific subjects such as the northern lights, and using your camera in cold weather.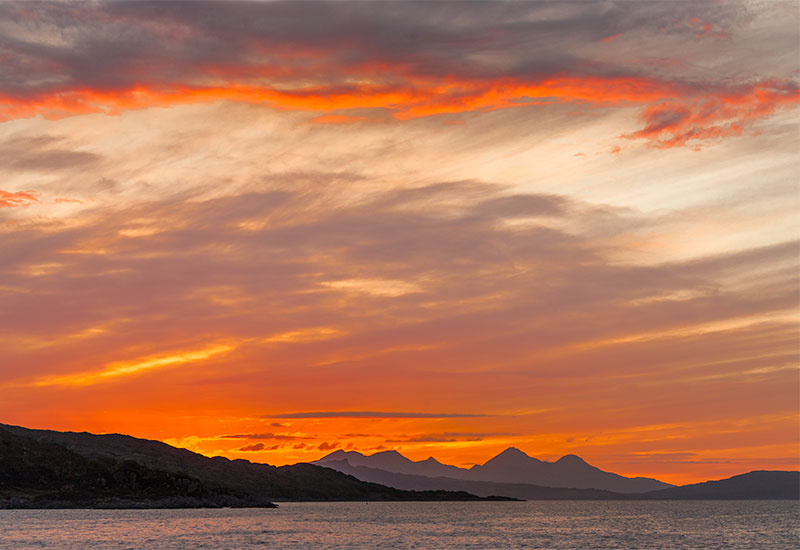 The organiser was expecting over 100 people to attend, but the event was hampered by the recent snowy weather and about 80 people were in attendance. My session was well received, it generated plenty of questions, and I really enjoyed the day. When I returned home, I received several emails from participants including:
"Many thanks Nigel for such an interesting talk and presentation today at Benson. Amazing wildlife photos. Having just completed a course on "Understanding your DSLR Camera", so many of the points you talked about made so much more sense to me! Best wishes, Jean"
The organiser wrote: "Thank You again for today. The comments I have been receiving have been very appreciative so Thank you again for your efforts."
I am also pleased to report that they have booked me to do another workshop in May.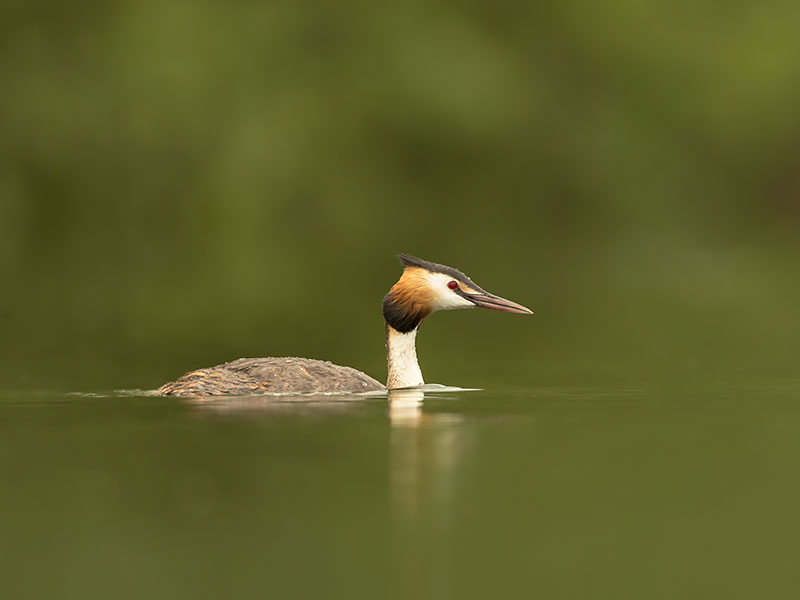 Over the years, I have run a selection of photographic workshops, and each year I do good numbers of talks, but until my visit to Benson, I have not had a specific talk aimed at "improving your photography".
over the past weeks, I put a lot of work into producing the information and the images for this study day and am obviously really pleased with the feedback and to have received an invite back to run another workshop in a few months time.
As a result, I have added this talk into my collection of talks that I offer to organisations.
To ensure the talk is appropriate for a variety of audience and different events, I have decided to offer this as three separate (but obviously very similar) talks:
A compact 45-50 minutes version, this provides plently of advice and shows some great images. The group would use this a short session focusing on some key photographic points, hints and tips for groups looking for a short duration talk on how their members can produce better images.

This longer talk will last between 90 and 120 minutes. It is suitable for both evening sessions and during the day as part of a standalone event.

Study days, these are more bespoke and depend on the audience type and the time duration. They can be a half day session through to an all day event.
As you would expect, there will be plently of time for questions at all of these talks irrespective of the length of talk booked. Indeed I run "question and ansers" at all of my talks.
If any of the above is of interest to your group or society, then please get in touch to discuss your requirements.
---
Friday 23rd Feb
One Of The Finest Early Flowers - The Snowdrop
Many people, including myself, look forward to one of the first signs of regrowth each year, which is the emergence of snowdrops. They are truly a great sight, and during the long winter months when there are no flowers in our gardens, woods, or flower meadows, it is can feel like there is quite a wait for these to emerge. Then all of a sudden, these lovely small delicate white flowers arrive by magic out of the cold ground. No one can fail to like them, indeed, to see a single flower is a lovely sight. But the real treat is the pleasure of seeing thousands (if not millions) of snowdrops carpeting the ground as far as the eye can see.
Snowdrops are not the easiest of flowers to photograph, and for many years, I have wanted to spend more time photographing them. This year, I have made the effort, I have visited several sites to see the snowdrops and have to tried to photograph a wide variety of images that show a range of views ranging from a single flower head through to very large impressive snowdrop carpets covering the ground.
Over the past month, I have visited about half a dozen sites across five counties with my camera. As you would expect, some days have been more productive than others, but there has been one thing in common throughout all of my 2018 snowdrop days, they have all been really enjoyable. I am pleased to report, that they have also resulted in many images, and after a few more hours on the computer, a small selection of snowdrops from these visits have been added to this blog post below.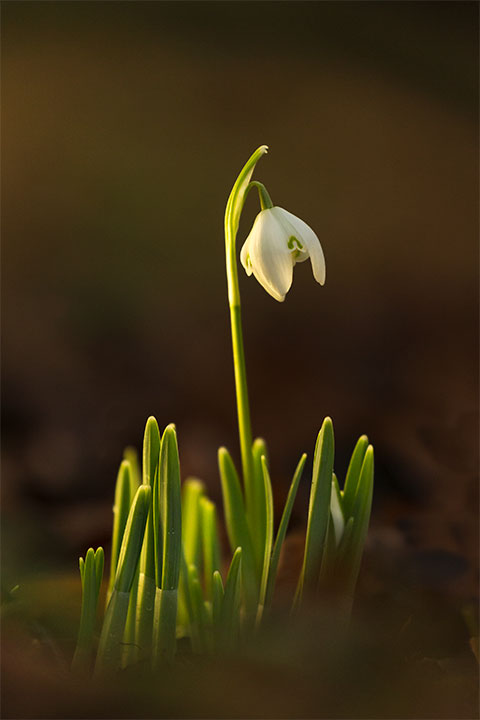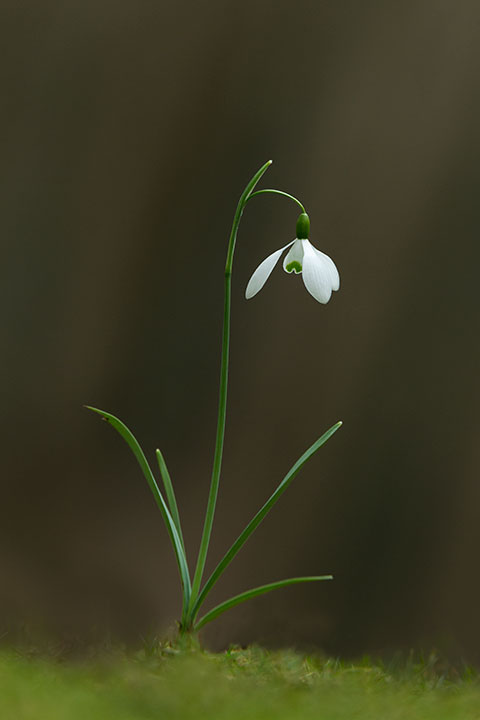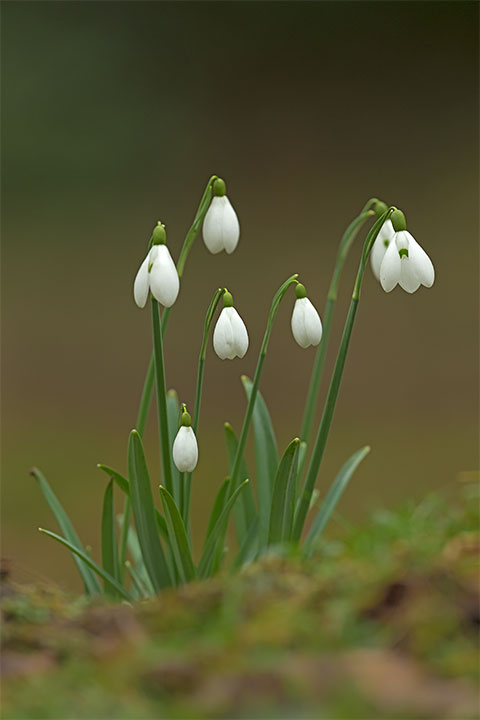 The sites that I have visited have been very varied, and have included national Trust gardens, open woodlands, and private houses that open to the public with "snowdrop days". Some have had over 100 different varieties of snowdrop that have been nicely labelled, whist others have had very large carpets of just a few species. All these have been wild flowers, and they have offered me different photographic challenges. It can be quite hard photographing small snowdrops on a cold frosty day when the tempreture is below zero. This is not helped by sitting on cold ground trying to keep warm in some very cold wind. The wind is also a major factor with the results, as it can be tricky getting reasonable images when the small flower heads are being blown about in the wind. But, I guess it is all part of the fun!!!
Previously, I was aware that there were several different species of snowdrop, but did not realise just how many there were along with the different markings and colour variations. Some sites have offered snowdrops for sale, the prices have generally been a few pounds for some of the common species. But some of the rare collectors collectors species have been quite a bit more. Indeed there are sveral species that sell for several hundred pounds each. Over recent visits, I have tried to photograph several different species as part of this mini winter project.
At the moment, it is is quite cold, and the weather forecasts indicate that the next few weeks will see a continuation of this cold spell. This means that there are still plently of snowdrops about at the moment, and during early March, I will certainly be spending a bit more time photographing a few more snowdrop species as time allows. My aim is to widen my portfollio further with images of snowdrop carpets, interesting clumps, and single flowers. Hopefully a few more different viewpoints, species, and sites will be added
I predict that by the end of 2018, I will be looking forward to and planning some more snowdrop photography in early 2019.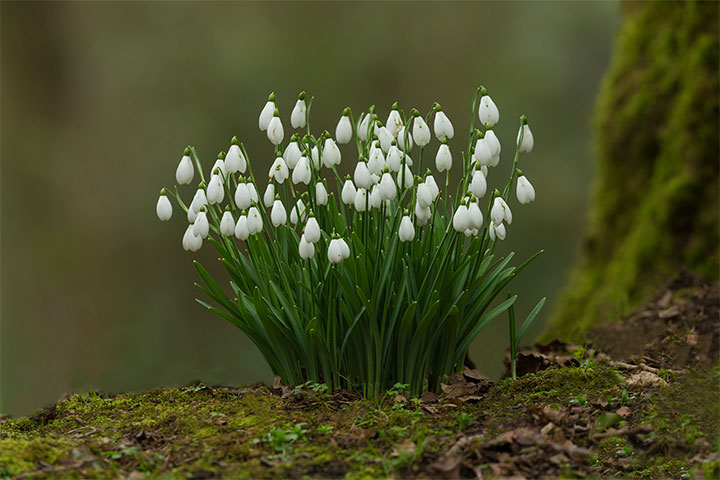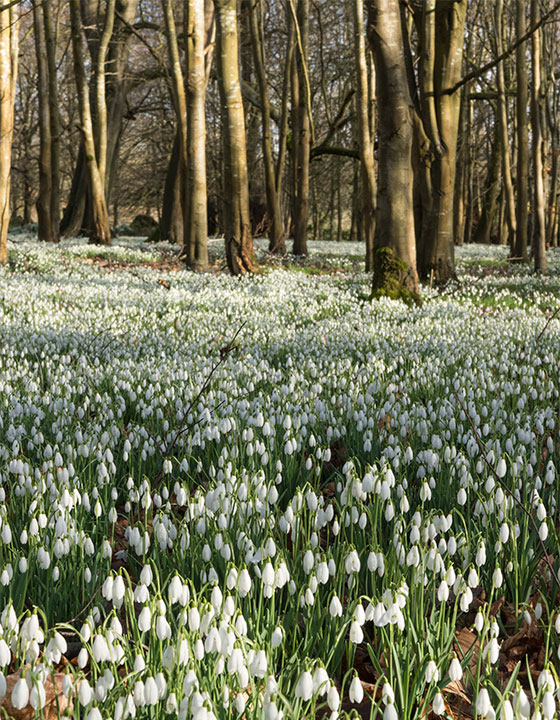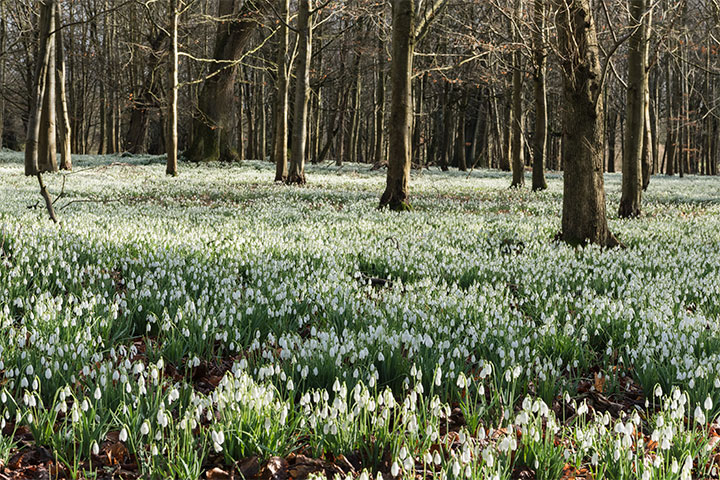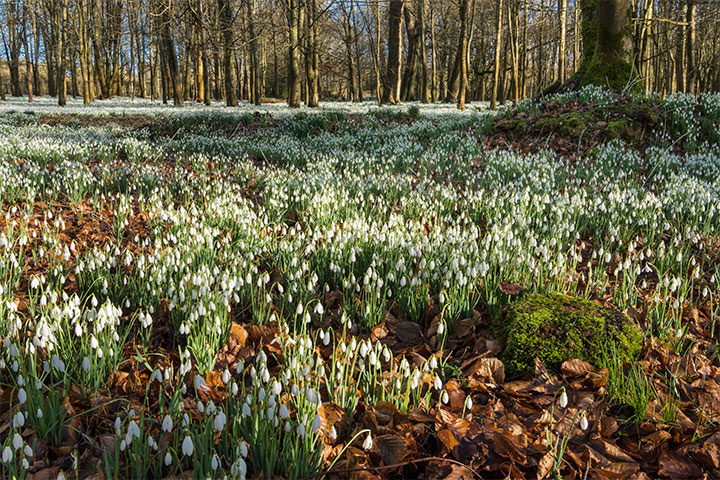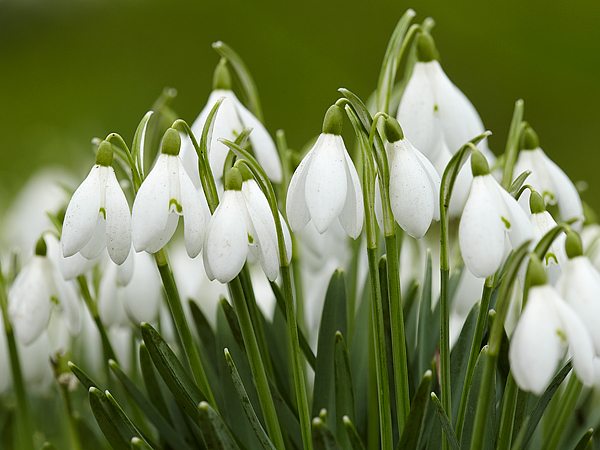 As some of the regular readers of my blog know, I run a few photography workshops. Over the next few years, I am now in the position to offer a wider variety of these workshops, along with more venues and more target species.
One of the workshops which I already offer is summer macro photography, but photographing snowdrops has been great fun, so I have decided to add "Snowdrop Photography" to the workshops that I now offer. These are one day workshops in a lovely woodland setting with many thousands of snowdrops awaiting vsitors. I have chosen a central location which is close to good road networks, the site is close to the Northamptonshire and Oxfordshire border. The woodlands are ideal for photography, it has good car parking, easy paths, toilets, it even has a small cafe (allthough this is not always open every day).
There are many species to photograph along with other winter flowers such as crocus. Obviously these are limited to Feburary and March each year due to snowdrop avilability. As you would expect, a number of the images on this blog post were captured at this site.
Later this year, I will be adding some specific dates for 2019 to this website. But in the meantime, if anyone would like to photograph Snowdrops over the next couple of weeks, then please contact me to discuss. For those that dont already have my contact details, I can be contacted using the "Contact Nigel" page to the left of this blog.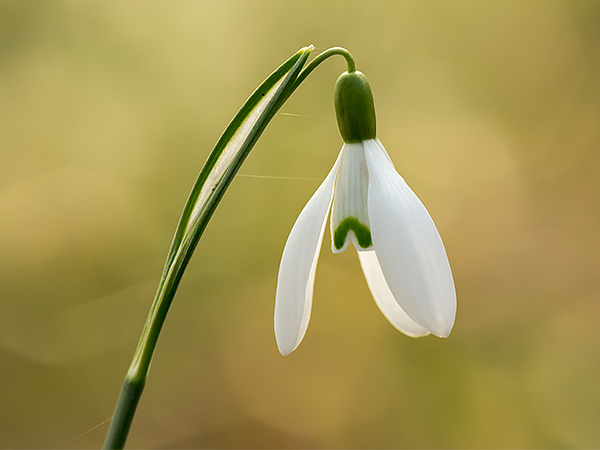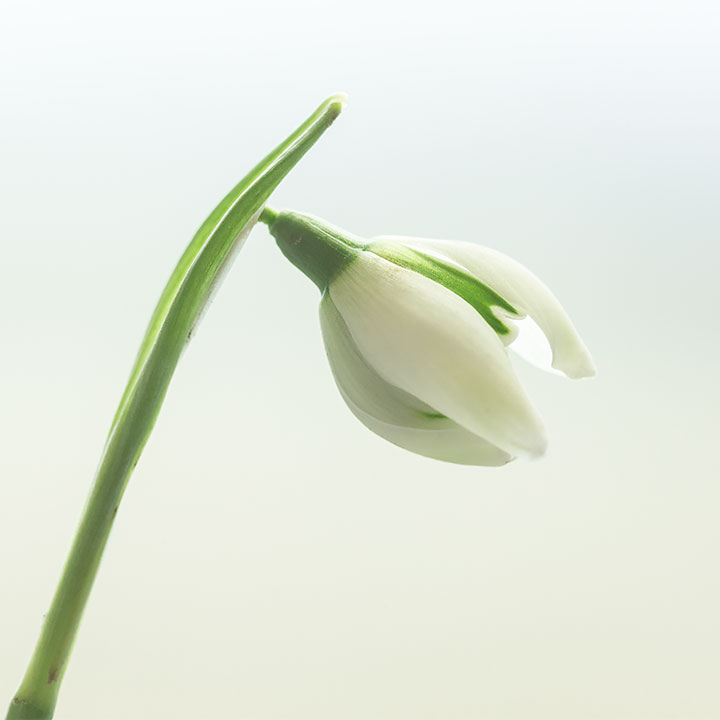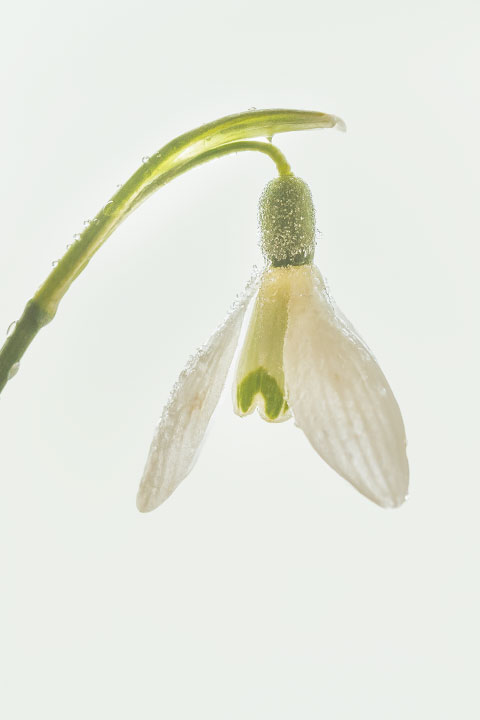 ---
Monday 8th Janurary
Gear Reviews
I am pleased to report that another of my ongoing photographic gear reviews has been published in the January 2018 edition of the Royal Photographic Society Journal. My review was on one of Manfrottos larger camera bags, which I used during several trips to photograph Red deer back in October last year.
The review is available to read in both the paper and digital copies of the RPS journal, but I am also making these available to readers of my blog.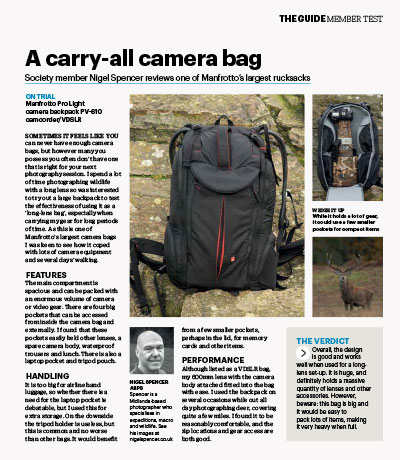 As, I am sure you will understand, it takes quite a while to get from the "idea stage" through to the published article. This is a colaboration with the editorial team, then the equipment manufacturers / suppliers. Then, the delivery, time to test, take images, write the review, submit the article, and wait for a slot for publication. This takes around 3 to 4 months, by which time I am in the process again as part of the next review.
Thinking about all of this time and effort, and have decided it would be good to publish these reviews here on my website. Therefore in the near future, I will be adding a new section of gear reviews to this site.
In addition, I will add a few extra reviews of my own (i.e. reviews written especially for this website, rather than in association for a journla, magazine, or supplier).
To kick Start this section, I will add about half a dozen reviews which will be a mixture of those previously published for the Royal Photographic Society, and some written specifically for my website.
Please Note: all new reviews for external organisations, will be submitted to the organisation and then published by them before they are added onto my website.
In addation, I have been discussing the posibility of conducting some additional gear reviews with a leading wildlife photography company as they are looking to expand some of their media activity. Hopefully this may progress into additional reviews for them as well as those listed above.
Hopefully it will also be of interest to you, what this space.
---
Monday 1st January
2017 = 1312
2018 = ?
A year ago, I set myself the challenge to try and walk 1000 miles in 2017. At the time, I did not know how far I was walking each day and after hearing about this challenge on the radio, it sounded a good idea. It equates to an average of 2.8 miles per day.
My phone has a feature that records how far i walk each day, and during 2017, the overall average per day gradually crept up at a reasonable rate. On 27th October 2017, I managed to complete the 1000 miles. By the end of the year, I had walked 1312 miles which is an average of 3.6 mailes per day. It is certainly not record breaking, but I am pleased to have ended up with an average of over 100 miles per month.
2018, bring a different set of activities, but also quite a bit of walking. at this stage, i am not going to set myself a target ammount of miles to walk. But as these are still recorded on my phone, i can easily look back at the data and work out some totals later in the year.
But: today, has been a very lazy start to 2018, I had intended to get out and do some excercise, to walk 5 or 6 miles this afternoon. But after a lunchtime snack of some left over Stilton, the rain got the better of me and I have only walked a short distance.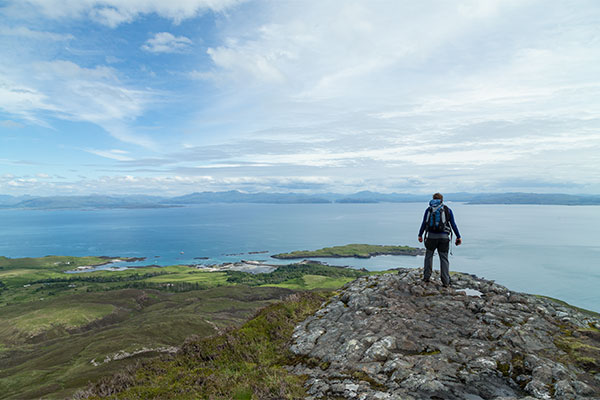 The view from the summit of the Sgurr of Eigg, which is one of my favourite walks, as a result, I have completed this walk a few times over the years.
During 2017, I lead several enjoyable walks while working as a guide in the Hebrides and we had great views and glorious warm weather.
---
Monday 1st January
Another Year Dawns
Each year, I try and summarise a few thoughts in my blog about the year that has just about it is coming to and end, and then I start a new bog for the year ahead. (This can sometimes be a bit tricky, as the spell checker on the Website builder thinks that I am updating a "bog"), sometimes this can be hard work, I hate spelling at the best of times.
Most of my blog posts, are a reflection of what I have been doing during the previous few weeks and during the past twelve months, I have always made an effort to try and update this at least once per month.
I also try and post an image onto my Facebook page at least once per week, so please seek my page out and send me a friend request if you are interested in my photography.
Each January, In the new blog, I share a few thoughts on what i am hoping to achieve, see, and photograph in the year ahead. Sometimes these are items that have already been planned, often for many months. But some are just ideas and thoughts of items that i wish to target.
This year, my blog is continuing this same format, so if you would like to know a bit more about what i am hoping 2018 will bring for me, then read on.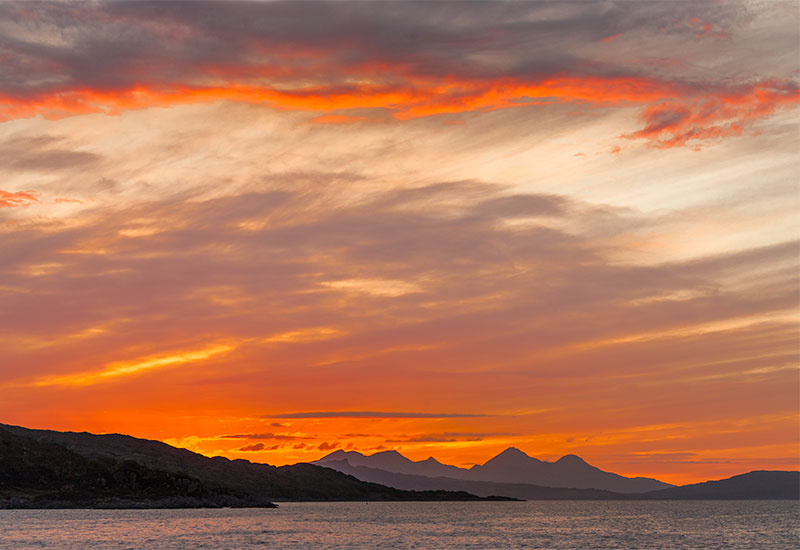 During 2017, I spent about 12 weeks in Scotland, this was a mixture of working as a guide in the Hebrides and personal activities of both photography and walking. I only sorted the dates for some of my personal photography and walking for the year ahead, but I have agreed the dates for my Hebrides guiding and 2018 will see somewhere around 12 - 15 weeks spent north of the border again. This is great news and is something, that i am really looking forward to.