Nigel's Wildlife Photography Blog: 2020
Thursday 2nd January
What Is My 2020 Vision
As both a new year and a new decade start, there is so much going on in everyones lives, life seems like a mad rush to the finish line with lots to pack in during the journey.
But as we start this new decade, globally most people have started to realise this is also the start of a huge new challenge.
There has been so much publicity and press coverage surrounding the global situation that we currently face. So much has changed a huge amount in the past decade in many, many ways that needs fixing as a matter of urgency. It is Impossible to list everything and all of the factors involved which range from population growth through to the huge challenge of global warming. Other issues that need urgent major action are numerous but also include the use and disposal of plastic, the vast production of disposable goods, the huge amounts of air and other travel that is undertaken, how we heat our homes, food production, methods, how we all deal with household and commercial waste. I could write a very long list of these many ongoing issues that collectively we all need to resolve at both a personal level and at a national level.
The reality of this is a lot of things that add up to is a huge amount of changes that needs to happen in the months ahead just to safeguard the next 10 years. This is urgent and impacts on the survival of all our animals, insects, plants, etc and to give them the hope of still being around for the next 10 years.
Currently it is hard to It is hard to imagine what our planet will look like in 2030 at the start of the next decade yet alone the year 2120 in 100 years time.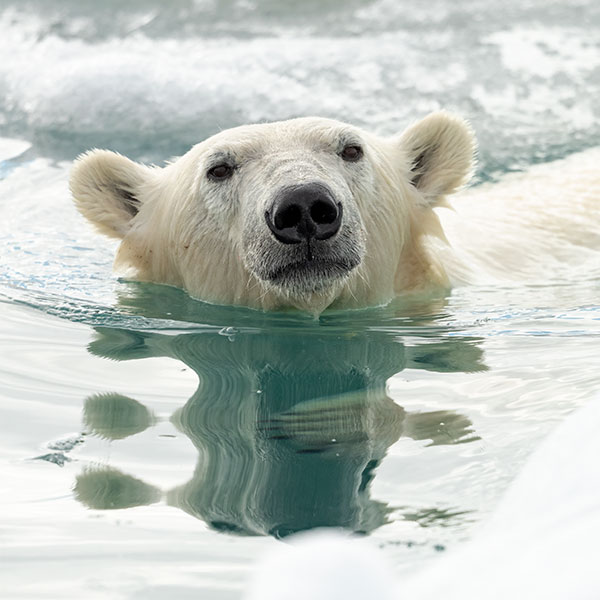 My persoanal plans and projects for 2020 involve a continuation of many of my longterm themes from previous years. The obvious conservation issues highlighted above will obviously form a big part of my this (in the same way that it needs to fill a big part in the thoughts, concerns, and actions of everyone.
Indeed, I try and promote the important conservation message in many ways without directly ramming the need for change along with facts and statistics into every blog post, photographic talk, and social media post that I am involved with.
This must be the case with everyone and all of our everyday lives as well as our environmental actions must change to be positive actions in 2020 and beyond.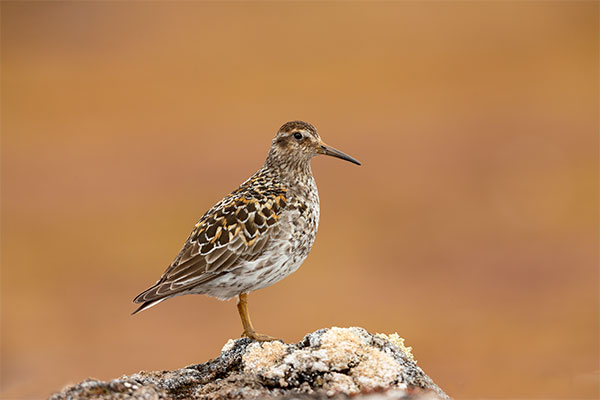 Purple Sandpiper (above) and Barnacle Goose (below) are amoung the many birds that I hope to photograph again in 2020. (below the Barnacle Goose is a singing Snow Bunting which also another bird on my photography wish list.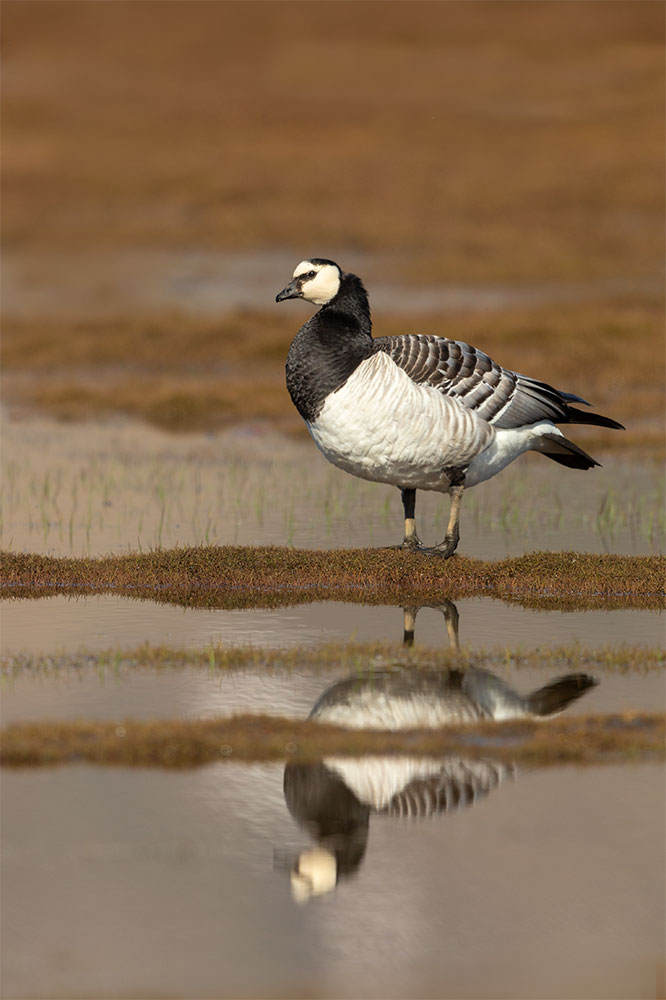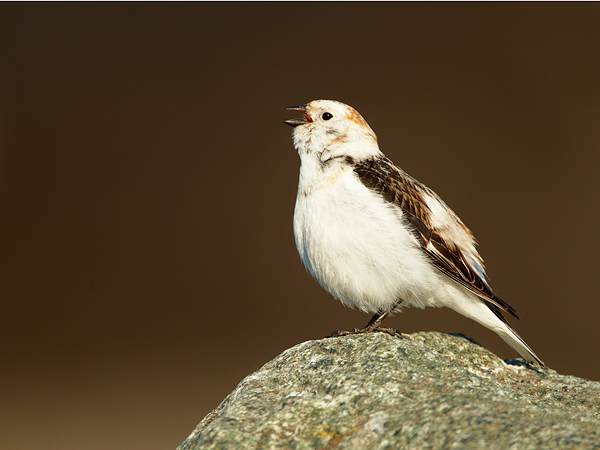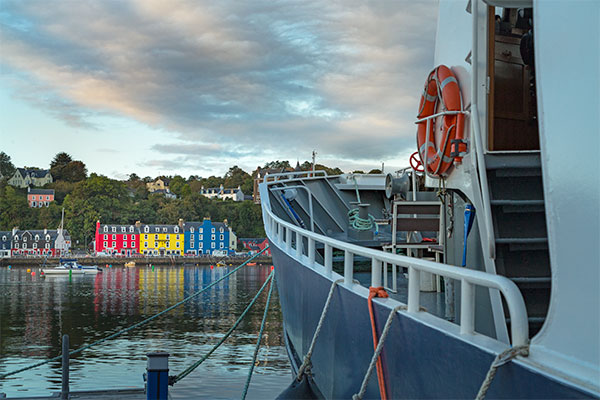 The view above shows the famous coloured houses of Tobermory on Mull. One of the many islands that i reguarly visit in the Hebrides, this is always a popular stop either on the way to, or on the return from some of the islands further afield. Below is one of the many "further afield" locations, and shows the summit cairn and radio masts on the summit of Conacair which is the highest point on the island of Hirtra which inturn is the biggest island in the St Kilda island chain.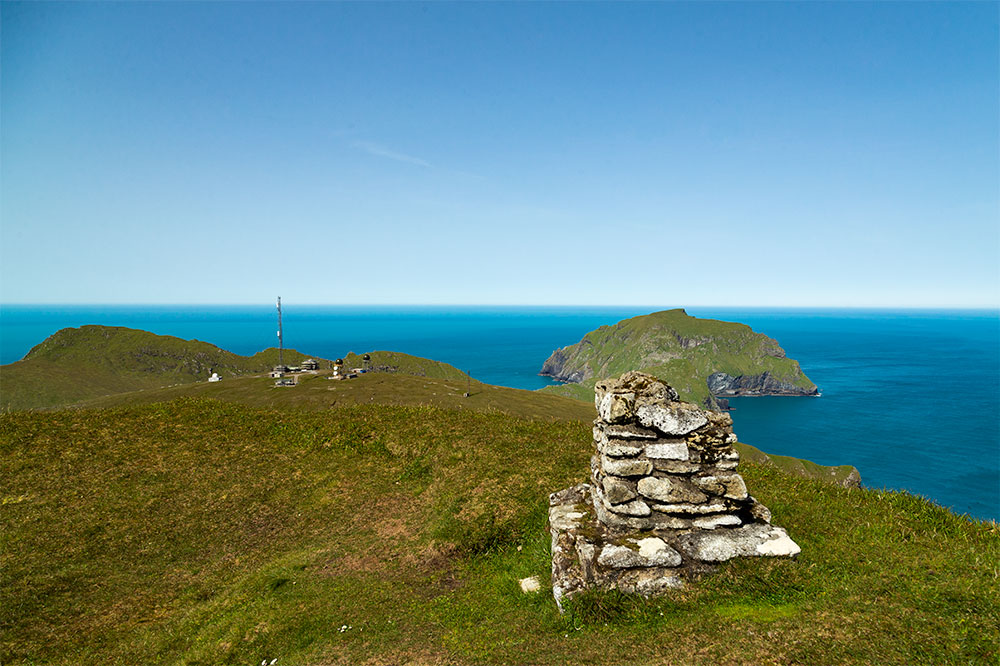 AS well as my plands to see everything above again during 2020, my love of wildlife, travel, boats, and photography will obviously continue in 2020 as these activities are intertwined together which from a personal perspective is really good.
My work as a wildlife guide continues, and I am really pleased to be guiding on several trips again in 2020 including trips to some really fantastic islands including St Kilda, Mingulay, the Summer Isles, and many more. Away from my guiding work, I am also visiting the Hebrides seperately to explore a few new areas and I hope to set foot on 3 or 4 new islands, and to improve my image portfollio of both the coastal species and the unique landscapes.
The cold areas have been a draw to me and in 2020, I have an exciting new project in an area of the Arctic that i have not previously visited. This will hopefully result in several new species seen and photographed that I have never seen. In someways, this is possibly my most exciting trip in 2020 and I am really looking forward to it along with the resulting photographic opputunities. Hopefully much more about this trip along with many new images will be posted here on my blog later this year.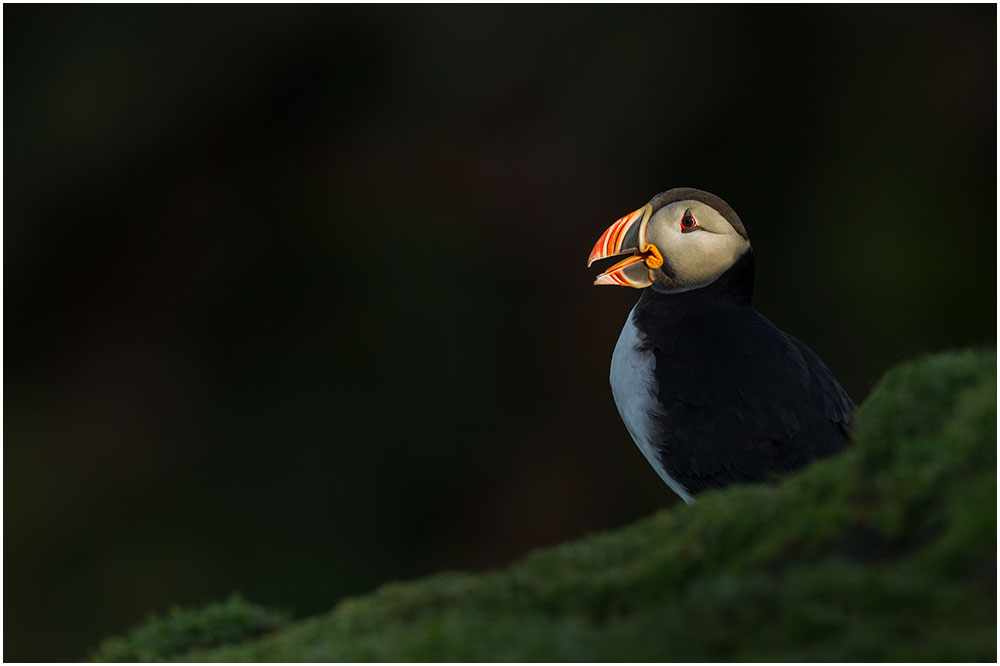 Above is an image of Atlantic Puffin which was taken a few years ago, it is one of the common seabird species that can be seen and photographed around our British coasts. It is one of three puffin species that we have worldwide, and the only one of the three that I have seen.
I don't want to say too much in this post about all of my future plans, as I feel it is always best for me to use this blog to add recent news news as regular blog updates. rather than too many future plans. But in 2020, I am really hoping to see all three specis of Puffins along with some great new seabirds and marine mammals.
Obviously I am hoping that 2020 will bring many positive surprises, that I will get out and do more macro photography and come across all sorts of things that are new as well as better images of the species that i have seen before. 2020 is another year where i want to make to best use of the months ahead to continue my personal exploration.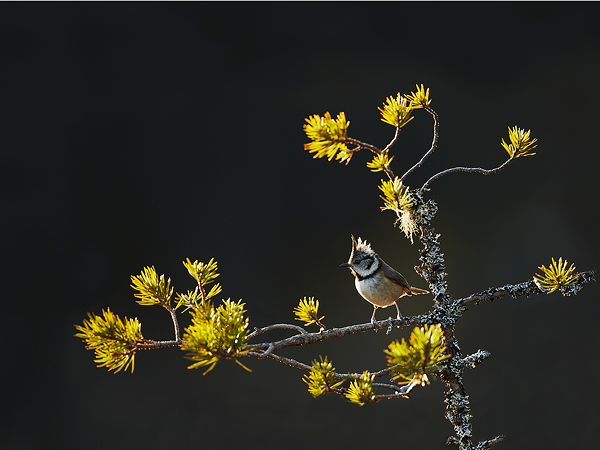 From a personal photographic perspective, I am pleased to report that I have another exciting oppurtunity later in 2020, when an established well known gallery in Scotland is showing a selection of my images for a calendar month as a stand alone seperate exhibition. Things are at a relatively early stage and i have plently of planning and organising of my images still to do, but this is something that I am really looking forward to. The above image of a Crested Tit, and the image below of a Chequered Skipper will probably both feature in this exhibition.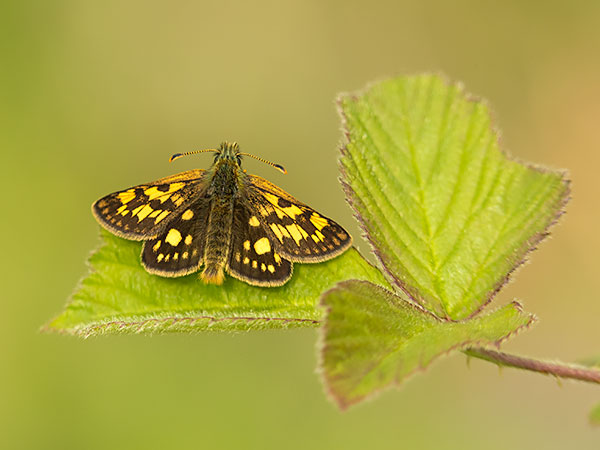 ---
Wednesday 1st January
Happy New Year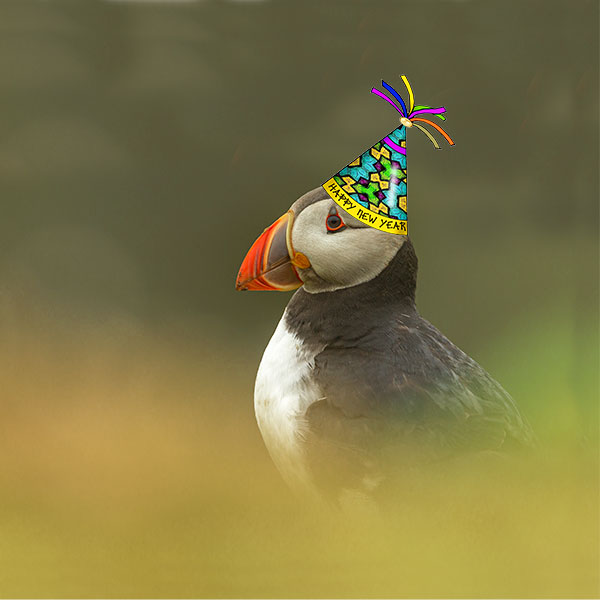 ---
Instagram
As well as this webpage and my facebook page, I am trying to use Instagram as a platform for showing some of my images.
As a result, I am in the process of adding some of my images are being uploaded onto this platform. I may be a bit late and some photographers have already have uploaded hundreds of images and have thousands of Instagram followers. Hopefully, instagram will remain a popular social media site.
Rather than upload lots of images at once, when I am relatively free, I try to regularly add one image per day.
My thoughts are that I use this as a bit of a showcase site for my photograph, and currently there are almost 200 uploaded. Time will tell, how this pans out and if I can keep this up. But my aim is to certainly try and end up with this a reasonable showcase of my photographic work.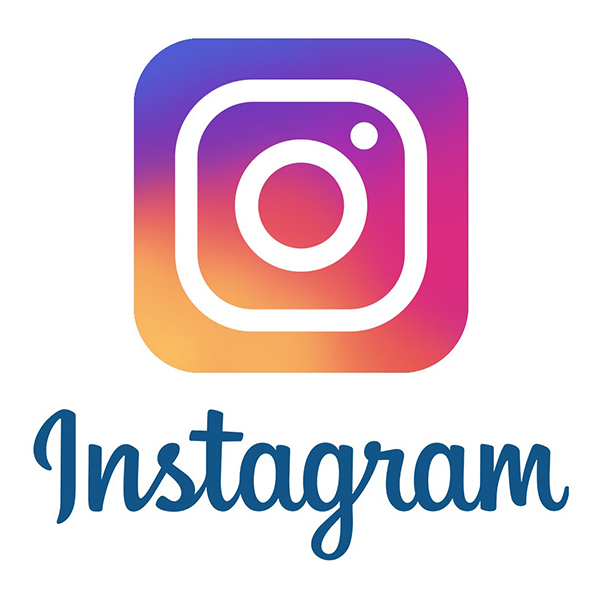 Please take a look at my Instagram pages, and if you like what you see, then please follow me at:
www.instagram.com/@nigelspencerphoto
To view my older blog posts - please use the links above left in my "Blog" menu, where I have divided the blog by the calendar year going back to 2012.
Blog History
I used to keep an active blog on my old Website and one of the things I am very keen to do is to get back in that habit and update this blog at least once a month and often more.
Please revisit and keep an eye on what I have been up to along with my thoughts.
If you wish to comment, please use the Contact Nigel page.