Nigel's Wildlife Photography Blog : 2019
Tuesday 8th Jan
Looking For An Alternative Viewpoint:
Trying To Create Something Different
It is no secret that over the past few years I have been drawn towards sea based adventures and plans are taking shape for a few more trips afloat over the coming months. Some of these will be in the same waters as previous years and the thought of returning to the Hebrides is always good.
But I also have a few other plans for 2019, on a completely new boat and am looking forward to sharing stories and pictures later this this. I feel it is important to "tell the story" and want to ensure I mange to end up with some images of the boat and of the trip as well as some of the wildlife and landscapes encounted. Is this the correct term, should i be saying seascapes?
On my trip last year, to the arctic last year, we were able to climb up to the crows nest which at 17m above the deck gave a very different perspective to the boat and the surrounding waters.
I also used a much wider lens than normal to also produce images of a different perspective. I borrowed an 10-24 mm lens and was really impressed by the results. Sometimes this created distortion, but at other times it produced something different and added a new perspective.
Lastly, but certainly not least, was drone photography. I have been interested in the use of drones along with the images they produce for quite a while. On the Svalbard trip there were three people with drones and it was good fun and excellent learning watching how they went about using them to get pictures. This is certainly something I wish to explore further.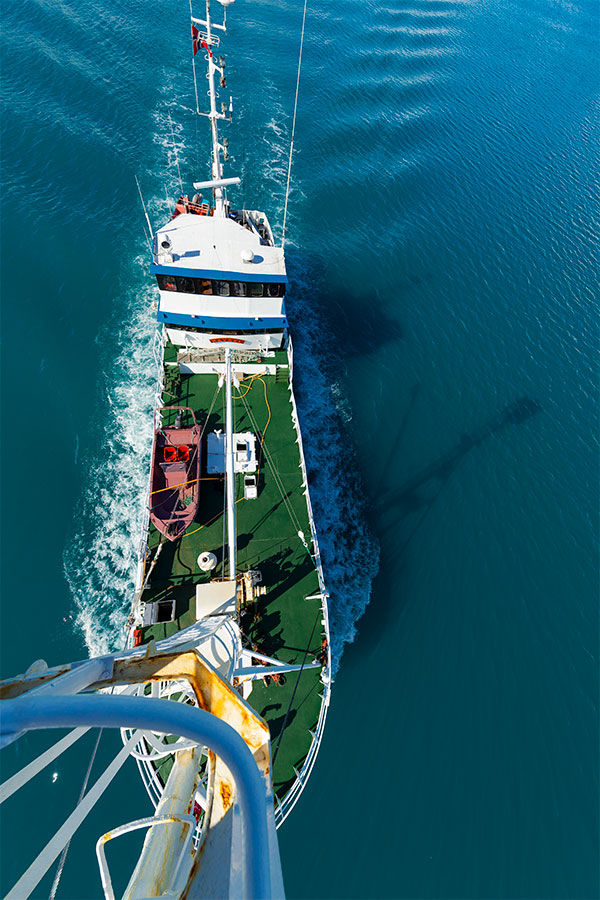 The above image is looking straight down from the Crows nest at the Havsel below, while the image below is also from the crows nest but is taken at a different angle to show the boat in relation the arctic ice, sea, and glacier.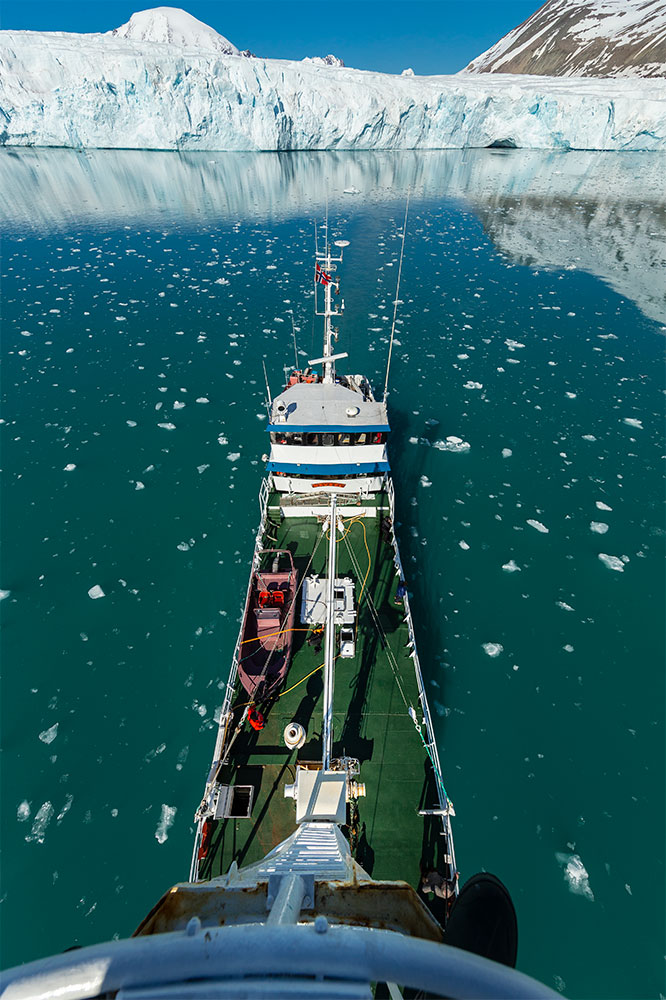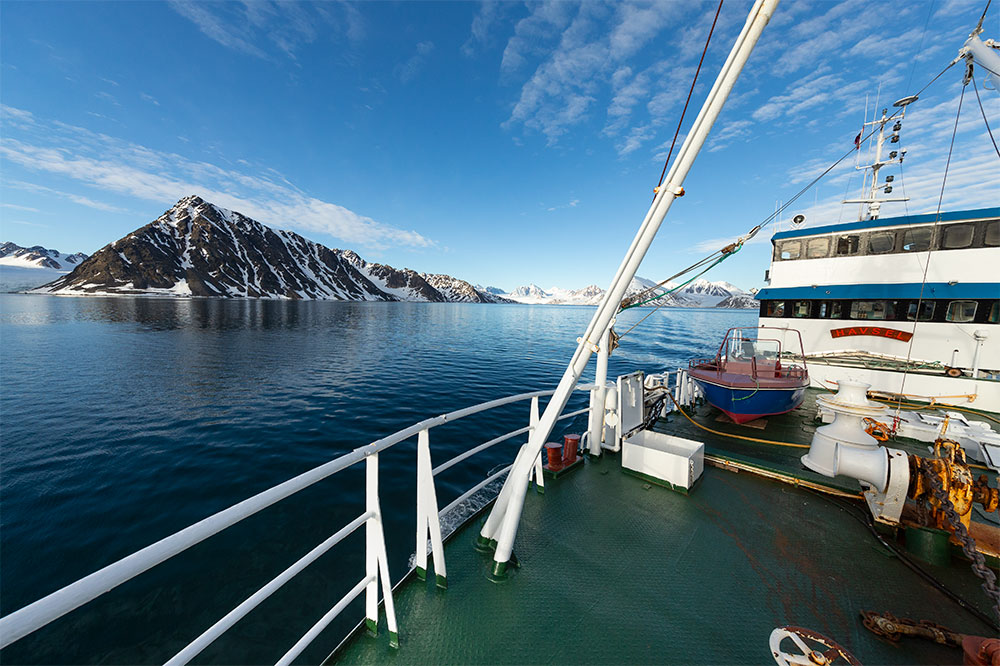 Above is a fairly standard shot from the baot using the 10-24mm wide angle, by carefully positioning, I feel the frame has been filled the image nicely without ending up with too much clutter or empty space. The large white of one of the supports to the crows nest has ended up dividing the image in two, but as this is on the diaginal, I feel it has added to the feel of the image rather than distract from it.
whilst below is a very simular image taken from just a few metres away from the above imge, but this time the 10-24mm wide angle has ended up being used to create a totally different viewpoint because my position under the crows nest and cranes rather than at the side of it.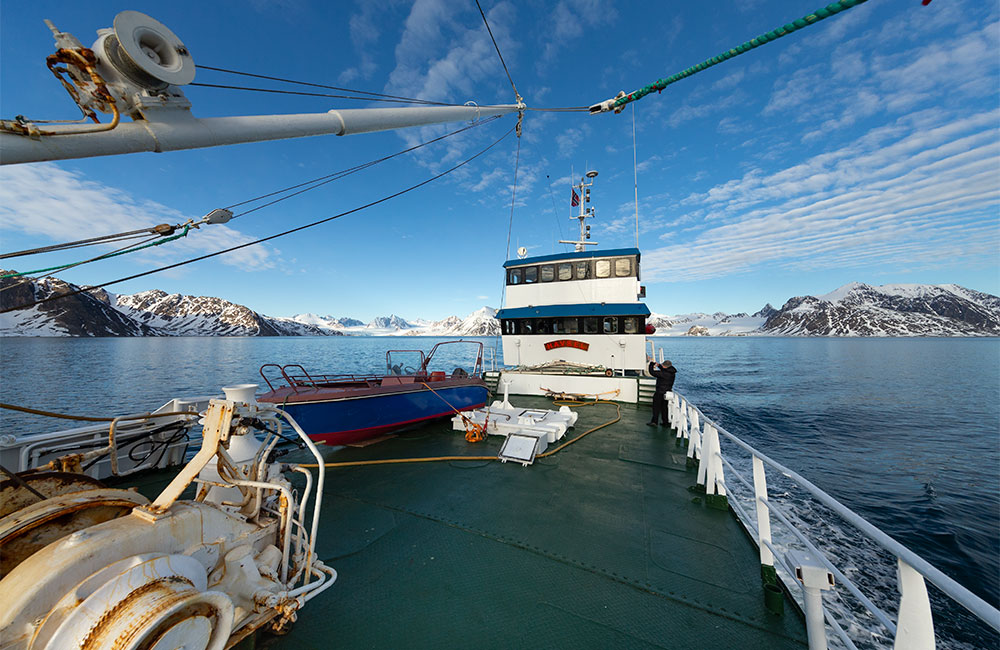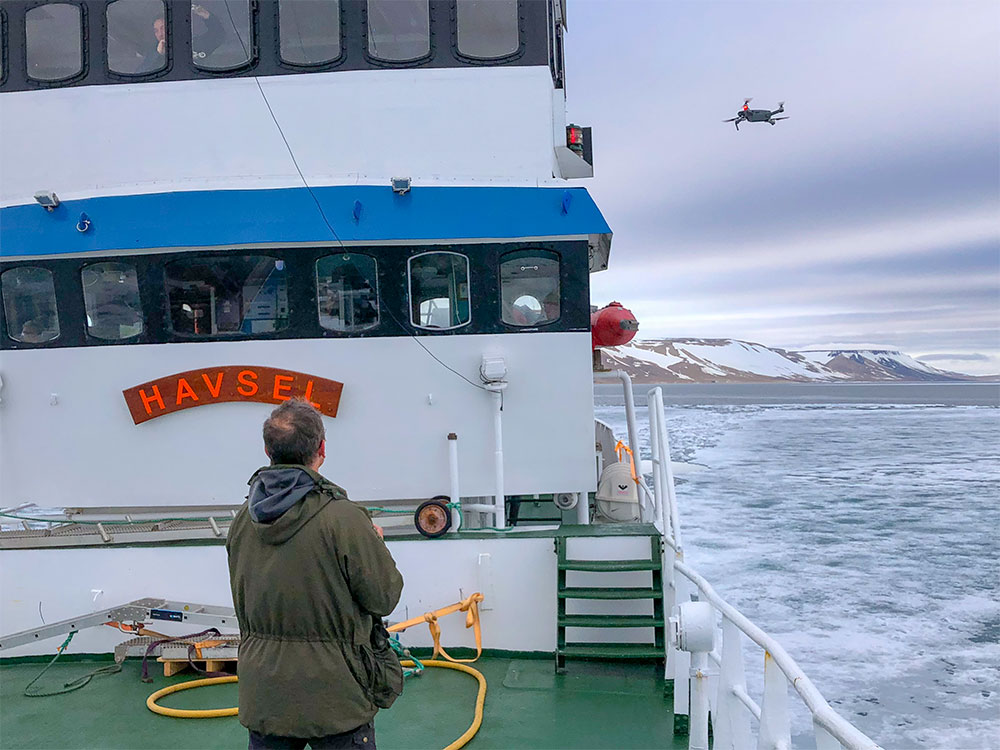 The above image shows Simon Roberts opperating the drone from the deck of havsel, whilst below is one of the images that simon has kindly allowed me to use as a result of this flight.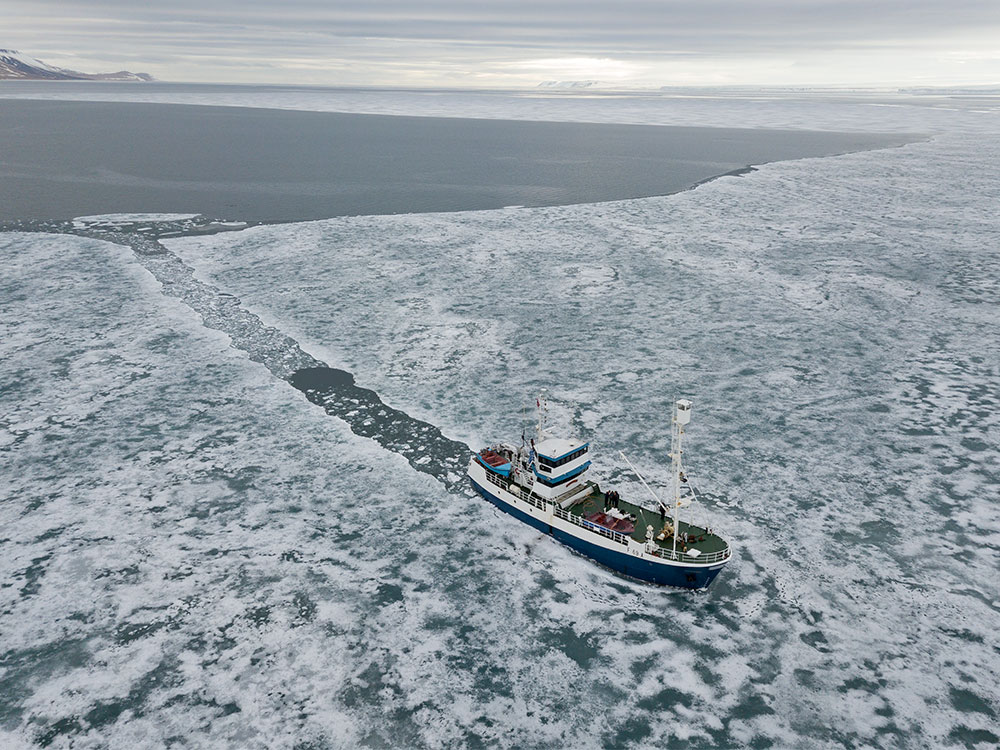 ---
Monday 7th Jan
A Few Birds And A Few Thoughts
What is the future of images taken a few months (or years) ago?
In my opinion the best way to approach photography is to revist species, locations, and habitats. Each time I am looking to improve on my previous photographic attempts. Sometimes you get an image that yu are very pleased with and feel it is very hard to improve. But it is also good to look for something different. Some people collect species like a "ticklist" and that is fine, everyone does what is right for them. But I like to spend a bit of time getting to know my subjects, watching them as well as photographing them and hopefully learning a bit more about them in the process.
This results (hopefully) in a collection of images on my hard drive that i am pleased with.
So what next?
Sometimes the images have been taken for a specific purpose. This includes illustrations for my talks or because I feel there is a hole in my photographic files that I want to go and fill. When yI return from my trip, I download the files onto one of my hard drives, and then start sorting them. A few get deleted and a few get processed on the computer for various uses. Most that get developed will end up as Tiff files as well as 1920px JPG's for use in talks. They will also be used as at a smaller sixe at various other locations.
Over recent months and years, many of my images seem to also end up being posted onto facebook where i try to ost on a regular basis. But I also try and post in an organised manner (such as in an album of images being used to illustrate talks, or in an album on a specific location such as The Hebrides, or about a particular trip such as "journey To The Arctic - Svalbard".
I try to also add images onto my website here, and try hard to add a blog update at least once per calendar month. This is sometimes hard if i am away working on the boat or on a longer personal trip. But I feel its good to at least try to keep using my photos. I know people who take many months (sometimes years to process their images, and then end up doing nothing with them).
It would be good if my im,ages ended up in the albums on my website here, but that is something that has not happened much recently. But I realise that I can look back at my blog and my diary and then do a big gallery update when time allows.
There are many other social media platforms, some are obviously much more well known and consequently have a bigger following and usage than others. After facebook, I guess the next two big platforms are twitter and instragram. I use both, and have an active account with both. I manly use twitter to follow a few things, organisations, and people. But over recent times, I have found more people use instragram as a platform to upload their images and as a result, I have also started looking at many of the images that others have posted and have started uploading more of my own images.
A quick online search of instragram showed that it is owned by facebook.... Perhaps that in itself should tell me something. I seem to be returning to the same brands in many aspects of my life.
I guess this is an area in which we are all guilty, especially as the world seems more and more dominated by big global organisations.
It is easy to stick with what you know, and I find myself being drawn back to facebook, the BBC, and the websites and social media profiles of the photographers, media personalities, and organisations which i follow. Then its back to the same devices, iPhone and apple. And then the same brands which in my case seems to be Paramo, Thinktank, Superdry, Nike, Rab, and various other outdoor and leisurewear brands. Over the pasy year, I am pleased to have found a few more different brands that I like such as Lomo, Oboz, and Acima.
The purpose of this post was certainly not to shout out big name brands, but I certainly felt it was very interesting to see how these effect the everyday lives of so many millions of people. Even when I look at my photography which has elements of both my hobby, my buisness, and my employment, it is interesting to see how it is effected by these big names.
But getting back to the start of this blog post, here are a few images that I am pleased with, so I thought it might be nice to give them a very small reuse here on my blog. When browsing through my hard drive, I found many images that could be used here, so decided to start by limiting it only to birds, and to images that have not been used for greetings cards.
It is interesting that out of the images posted below, I certainly have two favourites, but I am not going to say which they are. It would be good to revisit these two species and then take different pictures of them and thus create new favourite images. But in other ways, it would be even better to revist the other species to take better images so perhaps these could in tern become my personal favouites.
That will hopefully lead to the resulting images being used on scial media, shown here on my website, and finding there way into my talks. But I guess it will also lead to the same thoughts "what will I do with my images one they have been used"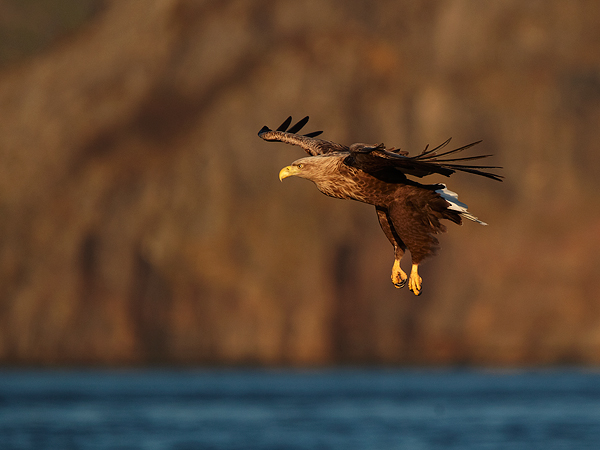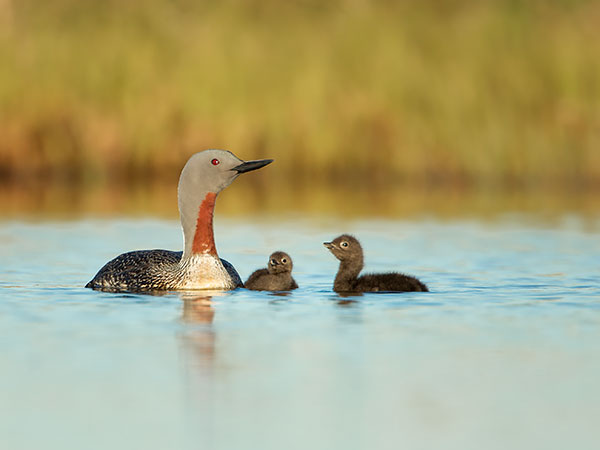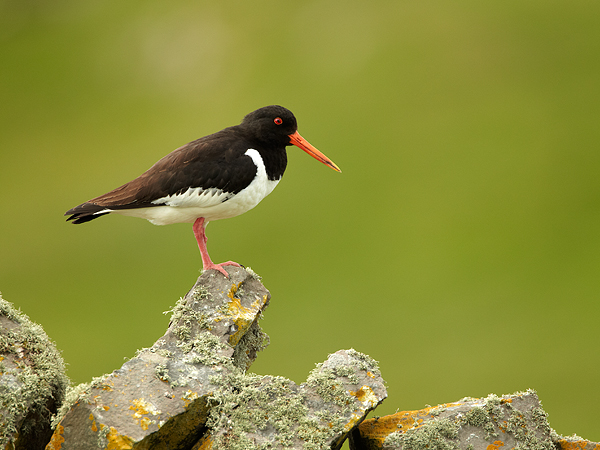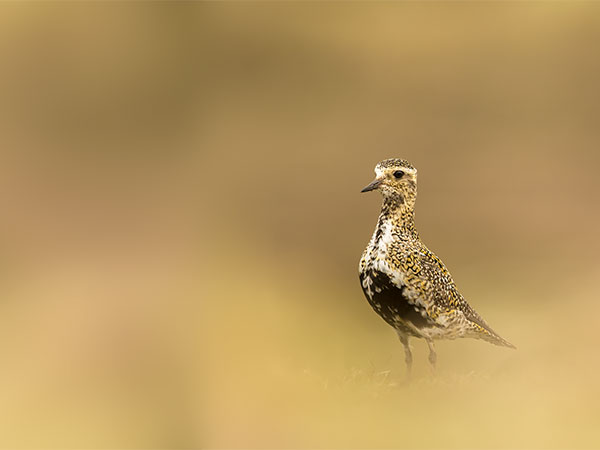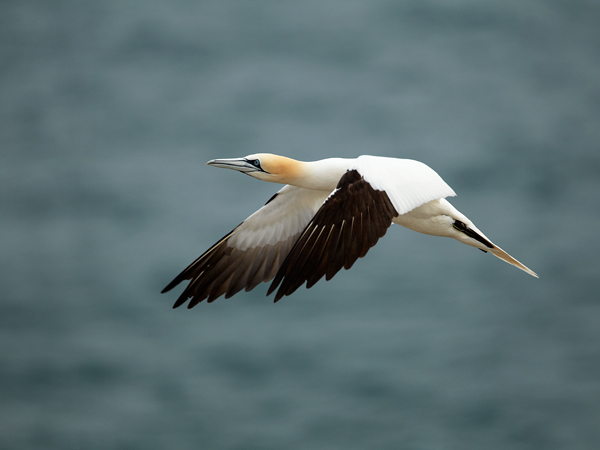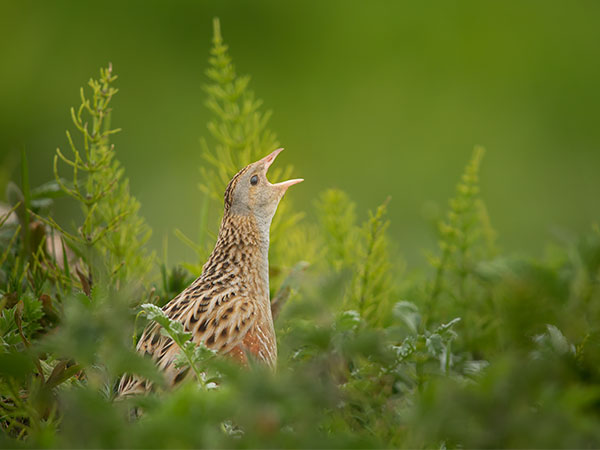 ---
Tuesday 1st January
Welcome To Another Year
Over recent years, i have ended up with quite a busy schedule which has consisted of talks to various groups and societies, work as a wildlife guide, along with a good mix of personal photography that has been spread as both local days out and longer trips. This is the situation that I want, indeed it has taken a few years to organise everything to get myself to this situation.
The ammount of items in the diary at the begining of the year has grown each year, and this year i have quite a busy schedule that I have gradually organised during the past few months. Obviously this shcedule will grow during the weeks and months ahead, but i am certainly going to have a busy 2019.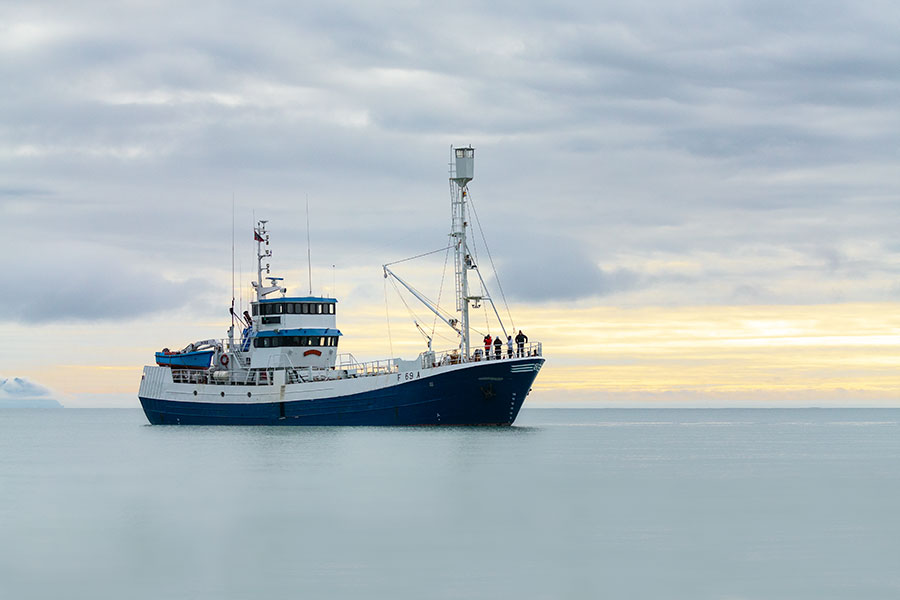 The Draw Of The Sea:
2018 saw a large increase in the ammount of time that I spent on the water.
This was almost exculusively on two boats, one of these was "The Havsel" (pictured above) during my trip to the Arctic in June and July) This was one of the best wildlife photography experiences that I have ever had, and certainlt something that i will never forget.
The other boat that I spent quite a bit of time on was "Elizabeth G" (pictured below left) on which i travlled on for many weeks last year between mid April and mid October whilst working as a Wildlife guide for Hebrides Cruises.
I am really pleased that 2019 sees me back on the seas for many weeks during the next 9 months or so, but this time it will be on a wider variety of boats, and i am certainly looking forward to getting back on the water, and getting my camera out whilst looking at new and different scenery.
Hopefully more information, photos, and news will be added here during the next few months as time allows, but I am pleased to report that my first trip is only a few weeks away. It might be chilly, so i had better get my hat, gloves, and termals ready.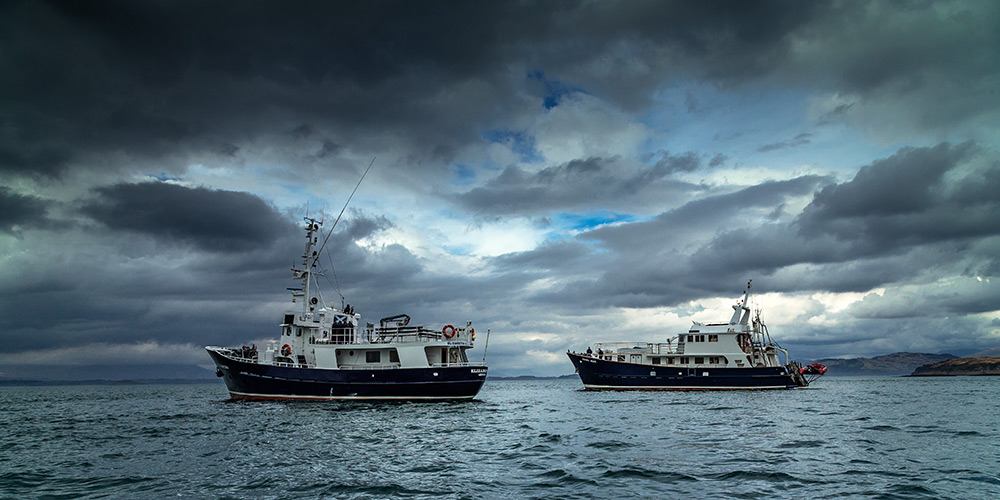 Out With My Camera Targeting Specific Species
But, it is also great to get out on wildlife photography trips targeting varous species. I am pleased to report that preperations are almost complete for a trip that I have wanted to do for a long time. If sucsessful, this will be a new species for me and as is the case, the anticipation and excitement are growing as the trip gets nearer.
Again, whatch this space as hopefully a new species will be added to the pages of my blog and into my gallery in the near future.
To view my older blog posts - please use the links above left in my "Blog" menu, where I have divided the blog by calendar year going back to 2012.
Blog History
I used to keep an active blog on my old Website and one of the things I am very keen to do is to get back in that habit and update this blog at least once a month and often more.
Please revisit and keep an eye on what I have been up to along with my thoughts.
If you wish to comment, please use the Contact Nigel page.